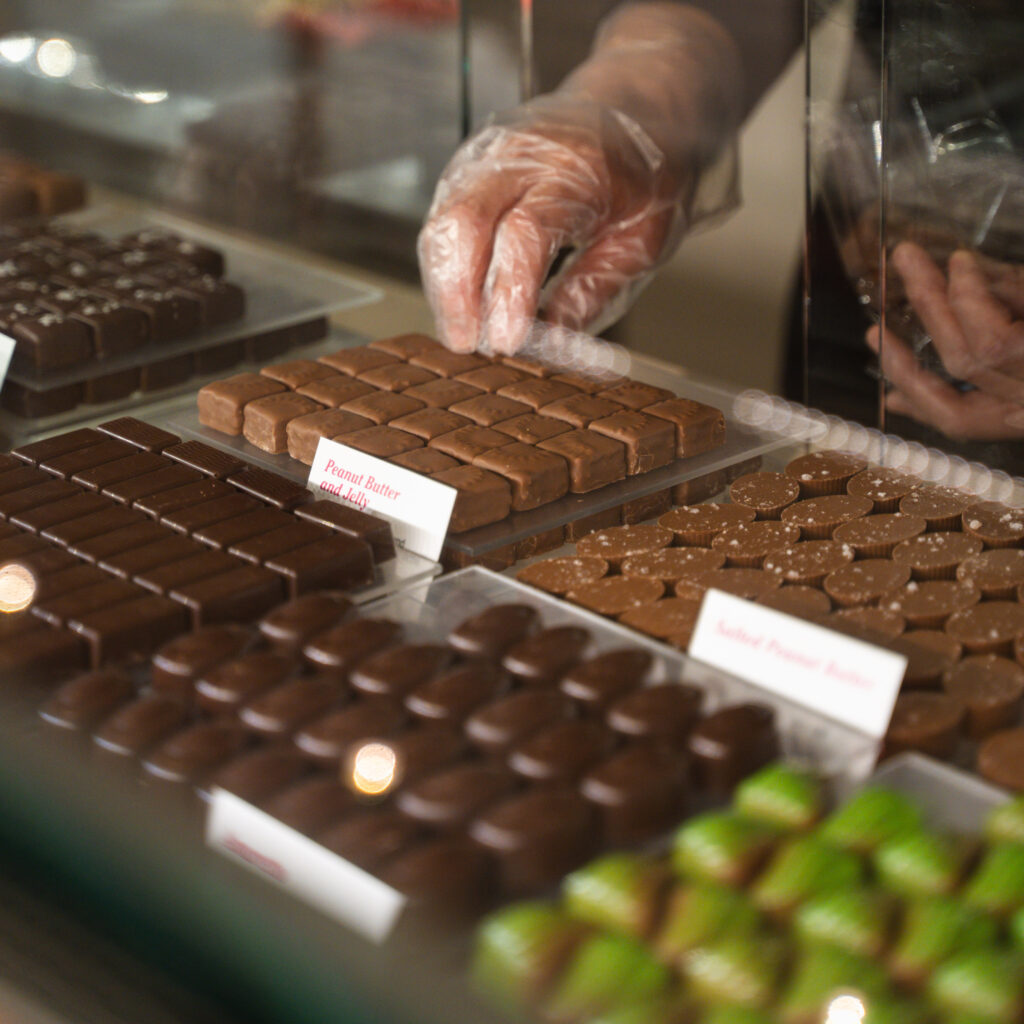 Cococo Chocolatiers / Chocolaterie Bernard Callebaut
Discover award-winning artisanal chocolates and fine cocoa confectionery at Cococo Chocolatiers. Based in Calgary, Alberta, Canada, our official name is Cocoa Community Confections Inc. but people also know us as Cococo and Cococo Chocolatiers. We are expert manufacturers and retailers of award-winning artisanal chocolates and purveyors of fine cocoa confectionery including Chocolaterie Bernard Callebaut® products. Our chocolate confections offer the highest-quality taste experience because they are handcrafted with sustainable couverture chocolate, simple ingredients, and no preservatives.
Whether you need custom wedding favours, delicious bridal gifts, or a sweets table, our expert chocolatiers can help make your special day an event to remember. We are able to deliver to locations across Canada. Dowload our 2023 Wedding Lookbook.