From the Creative Team:
Indulge in the enchanting fusion of Italian culture and craft breweries, as we take you on an intimate journey through a Tuscan-inspired elopement at the newest gem in Calgary. The Veranda Brewery & Distillery perfectly blends rustic charm with modern aesthetics.
Lily and Grey Photo Co, exquisitely captured the essence of this shoot. The dominant hues of olive and sage greens served as the backdrop for the entire affair. Fall for Florals, master artisans of botanical elegance, crafted soft, eye-catching arrangements with touches of terracotta and burgundy. Their creations exuded a timeless charm that perfectly complemented the venue's atmosphere. The design expertly played with contrasting textures, from the exposed brick walls to the bold gold-dipped cutlery. Modern Rentals brought finesse to the tablescape with multiple elements. Vintage candlesticks, modern glassware, and unique gold-rimmed charger plates, contributed to the captivating setting. The combination of these details created a cohesive ambiance that left a lasting impression.
Dressed in ethereal perfection from Martina Liana, our radiant bride stood as the epitome of contemporary grace and classic sophistication. The rings were the exquisite creations of Alberta Diamond Exchange. It added a touch of brilliance to this unforgettable moment. Enhancing the bride's natural beauty, Leeanne Pilkington's expert hair and makeup services added a glow that mesmerized all who laid eyes on her.
Adding sweet delights to the occasion, Northern Honeycakes presented delectable loveheart-shaped sugar cookies. The artful vintage-styled stationary suite, designed by the talented Petite Paperie Design Co, lent an air of timeless elegance to the event. A unique and ornate vintage rotary phone, converted into a guest book by Confetti Call, provided a charming twist on cherished memories for the couple and their guests.
This Tuscan-inspired elopement at Veranda Brewery & Distillery was a testament to the power of blending passion and creativity. From the heartwarming ambience to the curated details that evoked a sense of timelessness, every element contributed to an unforgettable celebration of love. As lovers of Italian culture and breweries, we invite you to savour the magic of this exceptional affair.
Confetti Directory Members Featured In This Shoot
Canada's most extensive wedding vendor directory, we feature vendors for weddings of every style, size and budget.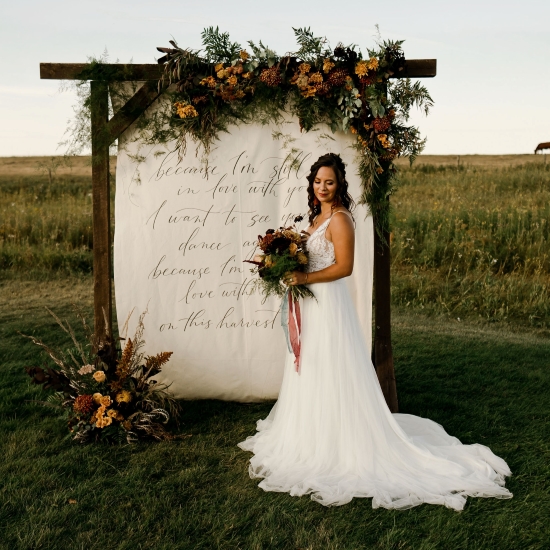 Melissa Alison Events
Wedding Planning
Meet the Creative Team
Is your business featured in this post? Click here to get started.