From the photographer:
When Derek moved house, he had no idea he was moving in next door to his future wife. It began when Amber knocked on his door looking to borrow something, and it wasn't a cup of sugar. She had come for a band T-shirt to wear to a show she was attending and the connection was instant. Their love is what they call a slow burn. No one rushed head first. They slowly built up a strong love and respect for each other, a genuine friendship. Seven years later, after convincing everyone in their lives they weren't the "marrying kind," Derek got down on one knee, recited a poem he wrote and surprised everyone—Amber most of all. 
When Amber contacted me about engagement photos, we wanted to find a gorgeous Rocky Mountain setting that would be the backdrop for moody images. I also wanted to provide Amber and Derek with a gallery that was a blend of sweet candid moments that showed their connection as well as more dramatic shots. We chose Quarry Lake in Canmore, and when the weather changed our original plans we decided to go for a sunrise shoot—and the early-morning change of plans was well worth it.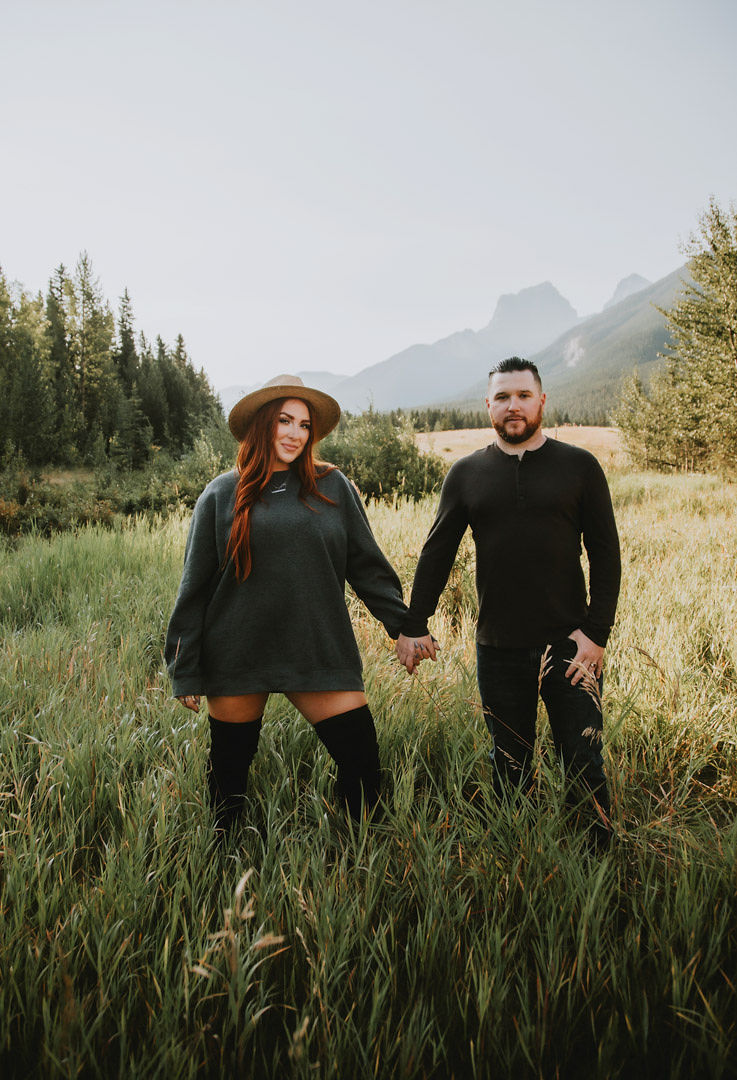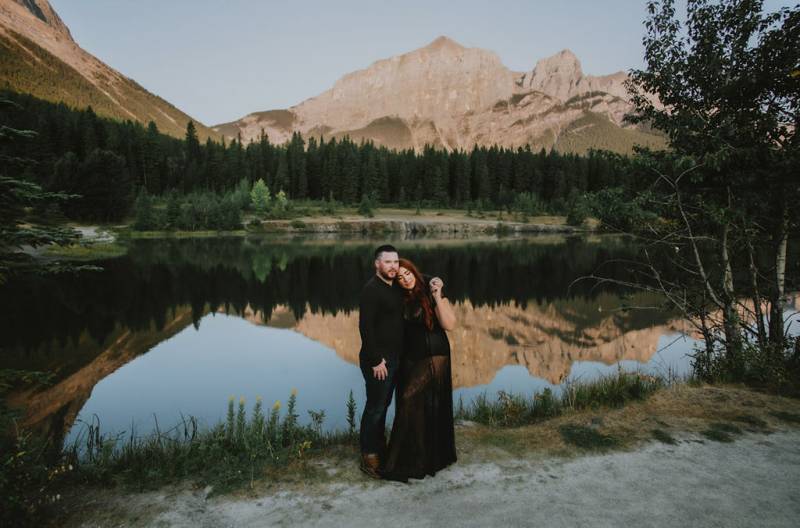 Sources
Meaghan Baxter Photography/Amber Victoria Prepchuk/Ritch Beauty/Boulevard Diamonds/Maple Leaf Diamonds