If I were a betting person, I would bet you've spent more than a few hours thinking about your wedding gown and what you want to look like as your float down the aisle to say I Do. What you wear so heavily influences how you feel. So why stop the fashion planning at your wedding gown?
What you wear under your wedding dress has as much influence on how you feel on your wedding day as your wedding gown, not just for your mind but your body as well!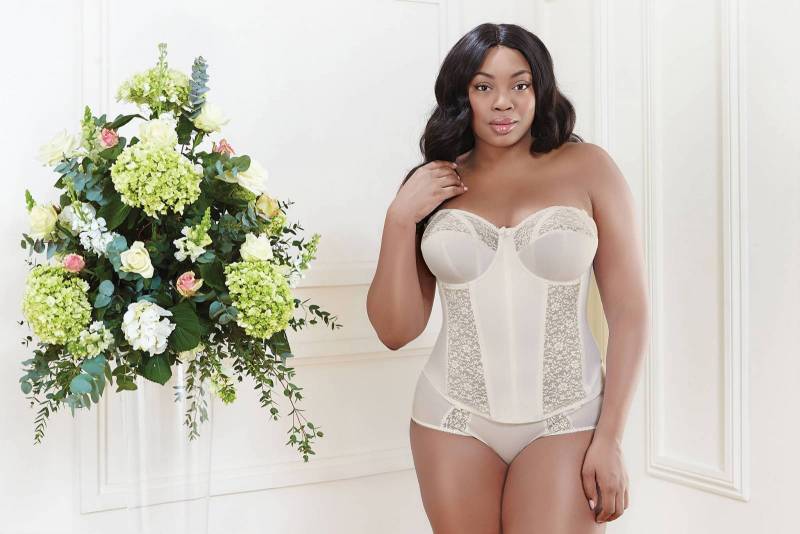 Knickers'n Lace are absolute experts when it comes to finding the perfect undergarments for your perfect dress. Why is bridal lingerie so important? They have an enormous impact on how your dress fits you. The right fashion foundation means your gown will fit and drape perfectly on your wedding day.
With a wide array of sizes for bridal bustiers (they carry A cups to HH cups and 30-42 bands), the team at Knickers'n Lace are experts in finding garments that smooth and flatter your figure, shapes your body and gives you proper lift in the bust. What does all this mean? That your wedding dress looks that much better.
It's about more than just fit, though – Knickers'n Lace makes sure you find the right style of lingerie for your style of dress and for your body type. Before your commit to your wedding dress, it's a very good idea to make sure you can find the right undergarments to make sure it wears properly.
For example, there are not a lot of undergarment options available for backless, strapless dresses, especially for larger bust sizes. This is a popular gown style right now, but the undergarments available are limited. Knowing your options beforehand will help you decide if you're comfortable with the style – are you ready to going braless, or maybe you'd rather have cups sewn directly into the gown, as this may be the only option. If you have a 'trouble area' or part of your body that you're not comfortable with (maybe you want tummy control, and you love your backless gown) – Knickers'n Lace will know if there is underwear that can address this.
There's no magic option for your bridal lingerie (just like it took you more than a minute to find the perfect gown!). Knickers'n Lace offer complimentary fittings, and they have an amazing '24-hour Approval' on bridal bustiers. You leave a credit card number, and you're good to take the bustier home to try it on with your dress. If your lingerie doesn't quite work, return it the next day.
So what do brides think of working with Knickers'n Lace?
"They have incredible customer service!! Went in for a sizing/consultation for a boudoir shoot and was a little nervous as I have never done anything like this and was a little self-conscious… They were phenomenal and brought tons of options and made me feel extremely comfortable! What I thought would be a quick in and out discouraging stop ended up being a blast of an afternoon! I left with some amazing outfits that I would never have normally picked and that I feel great in!! I left the store feeling elevated and extremely excited about this boudoir experience!!!" ~Sarah
Sources