Wedding favours are a delightful way to express your gratitude to your guests for joining you on your special day. While traditional favours like sugared almonds and mini chocolates are always appreciated, there's a growing trend towards more creative and personalized wedding favours. In this blog, we'll explore unique and memorable wedding favour ideas for lasting impressions.
Customized Mini Succulents
Mini succulents in personalized pots or containers make for a charming and eco-friendly wedding favour. These low-maintenance plants are a symbol of enduring love. It will serve as a reminder to your guests of your special day every time they water their succulent.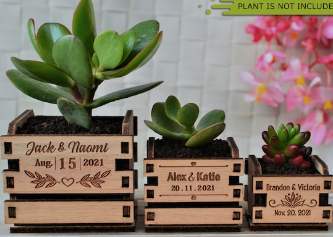 Courtesy of Etsy
Personalized Candles
Candles are a classic wedding favour! However, these can be taken to the next level by personalizing them with your names and wedding date. This idea offers you so much creative freedom. You can choose from a variety of scents and styles that match your wedding theme. Guests will take home a piece of your love and warmth.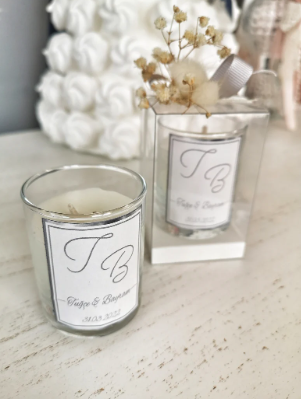 Courtesy of Etsy
Local Artisanal Treats
Support local businesses and treat your guests to a taste of your region by gifting them artisanal treats! Some ideas are locally-made jams, honey, chocolates, or even a bottle of local wine or craft beer. It's a delicious and thoughtful way to share a piece of your hometown with your loved ones.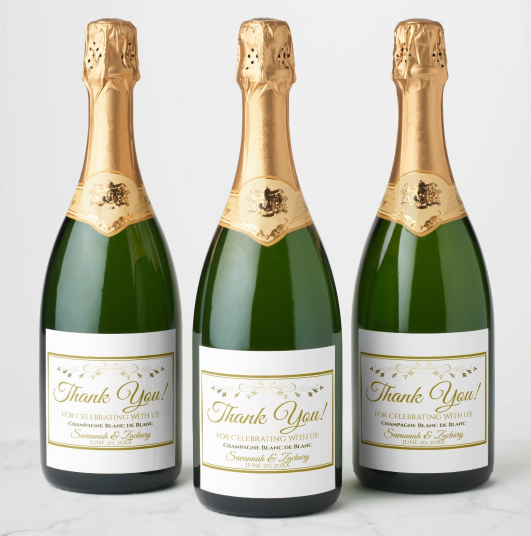 Courtesy of Zazzle
Seed Packets
Encourage your guests to let love grow with seed packets as wedding favours. You can choose flower seeds that match your wedding colours or herbs that guests can plant in their gardens. It's a symbol of growth and lasting love.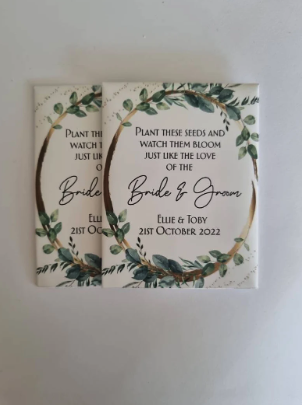 Courtesy of Etsy
Choosing the perfect wedding favours can be a fun and creative endeavour. The key is to select something that reflects your personality as a couple and complements your wedding theme. These unique and memorable wedding favour ideas not only show your appreciation to your guests but also add a personalized touch to your wedding celebration. With these thoughtful favours, you'll leave your guests with cherished memories of your special day.