You can feel the cool mist and smell the trees in today's gorgeous wedding inspiration from Victoria, BC. Photographed by Victoria wedding photographer Suzanne Sagmeister and with Creative Direction from Victoria hair salon Hunt and Gather Hair Salon, this shoot is inspired by the magic and mystery that you can feel when you venture further into the woods of the West Coast. Hear more from the Creative Director and meet the entire Creative Team after the jump!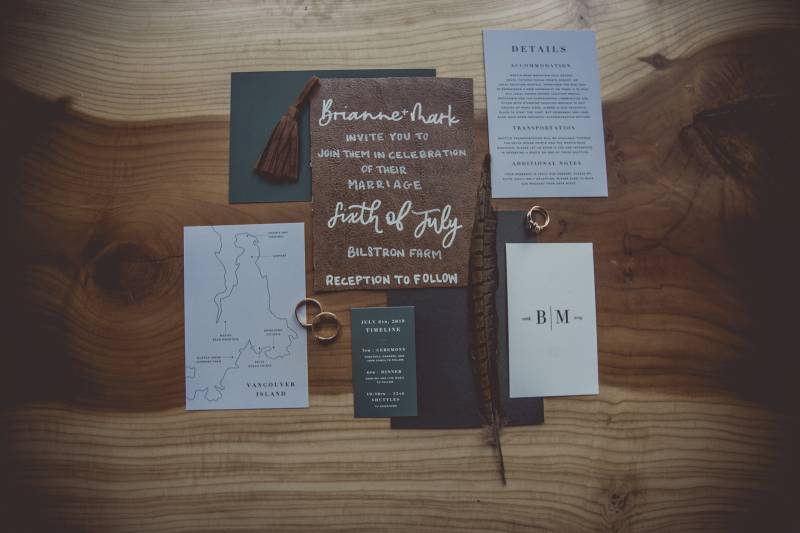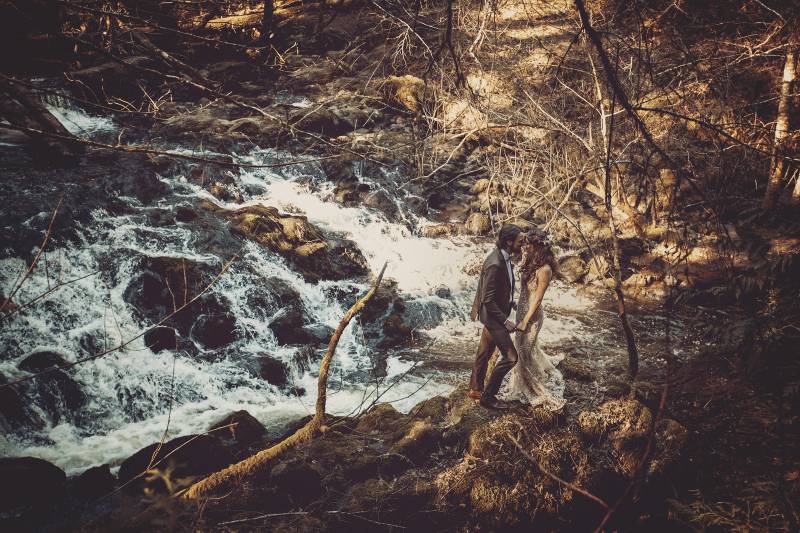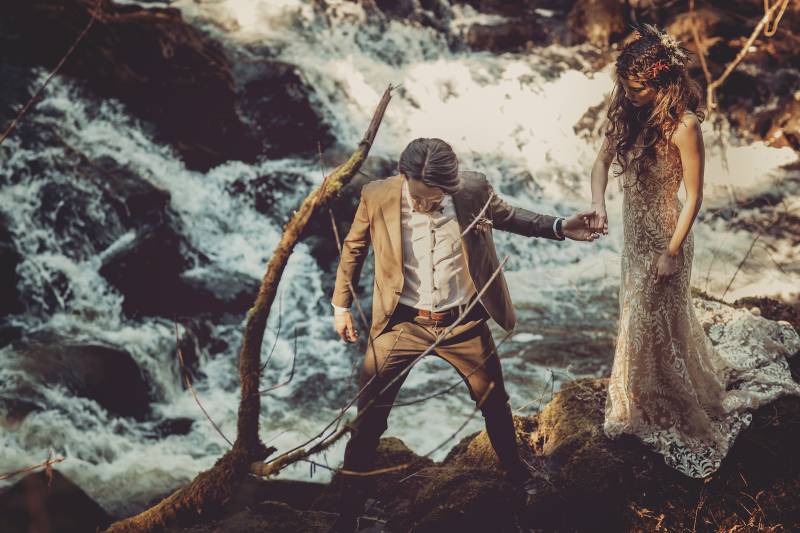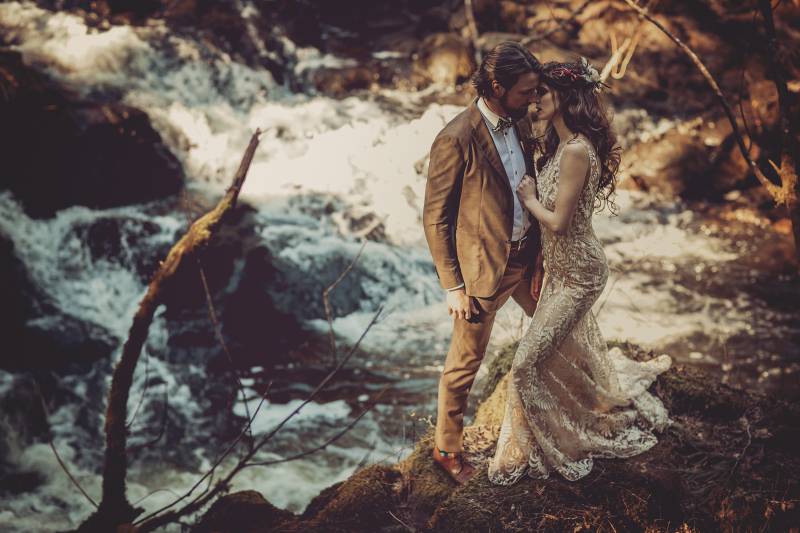 From the Creative Team:
"Once upon a time…"" a phrase that inspires so much emotion in so many. It makes us think of magic, the search for true love, happiness, maybe a quest or some mystery lurking. The fairy tale, is a timeless inspiration for a dreamlike world full of imagination and wonder. We were Inspired by this in our styled shoot " Love in the Wild Wood". The natural beauty of Vancouver Island has a spooky, lush quality to its forests and our backdrop of Bilston Creek Farm in Metchosin BC provided the perfect space for this dreamlike world. Kane and Daniella (a real life couple) were our perfect prince charming and forest princess. Accompanied by the beautiful Tika (husky) we wanted to show the strong relationship between human and animal so often present in Grimms fairytales. Vancouver Island is home to some of the most beautiful landscapes and wildlife, that the world has to offer. In styling our bride and groom we chose to honor that with the natural woven textures of Daniellas hair, the flower crown, the ferns featured in the lace of her gown, (provided by Shades of White bridal) and the rich earth tones of Kanes suit (provided by Outlooks for Men. The Warm barn complete with the rich florals by Fleurtacious by Lynda Marie, the calligraphy on leather by Emily Cuthbert and the colored glass of the place settings by trend decor all add to the moody, dark beauty of this west coast shoot. The sapphire ring by Lacey Janette is the finishing touch on the romantic mystery of Loveinthewildwood. It was such an incredible joy for all of us to have the opportunity to work together and bring this imagined world to life. One of the wonderful things about styled shoots, is seeing how each vendor's contribution pulls in another piece of the story we are trying to create. We are so incredibly lucky here on vancouver island to have such a close knit community to collaborate with. We hope you enjoy the fairytale romance of Love in the WildWood, so beautiful pulled together by the photography of Suzanne Sagmeister and romantic videography of Paper Heart Films."