Fresh, modern, and ethereal, those are the words that immediately came to mind when we first saw the images from this bridal beauty inspiration shoot from Whitney Heard Photography from Toronto, Ontario, Natural beauty reigns supreme in this inspiration – hear more from the Creative Team about each look after the jump!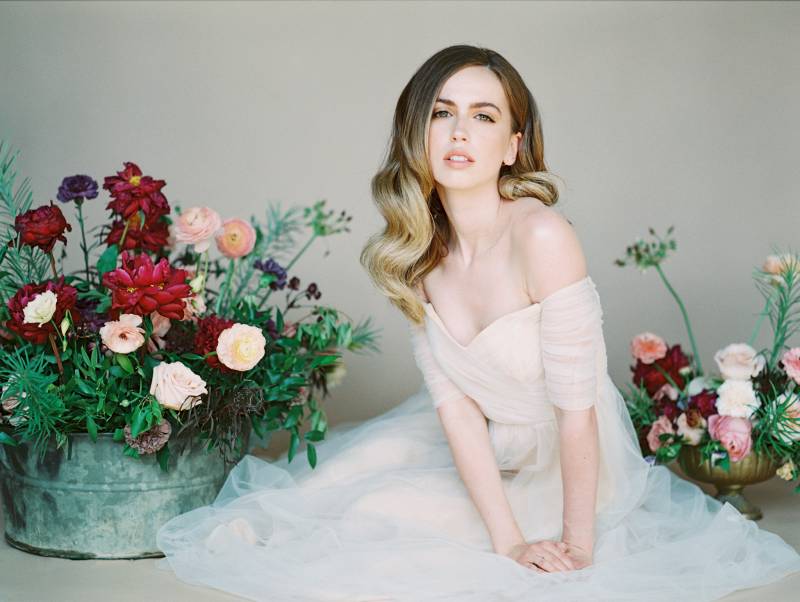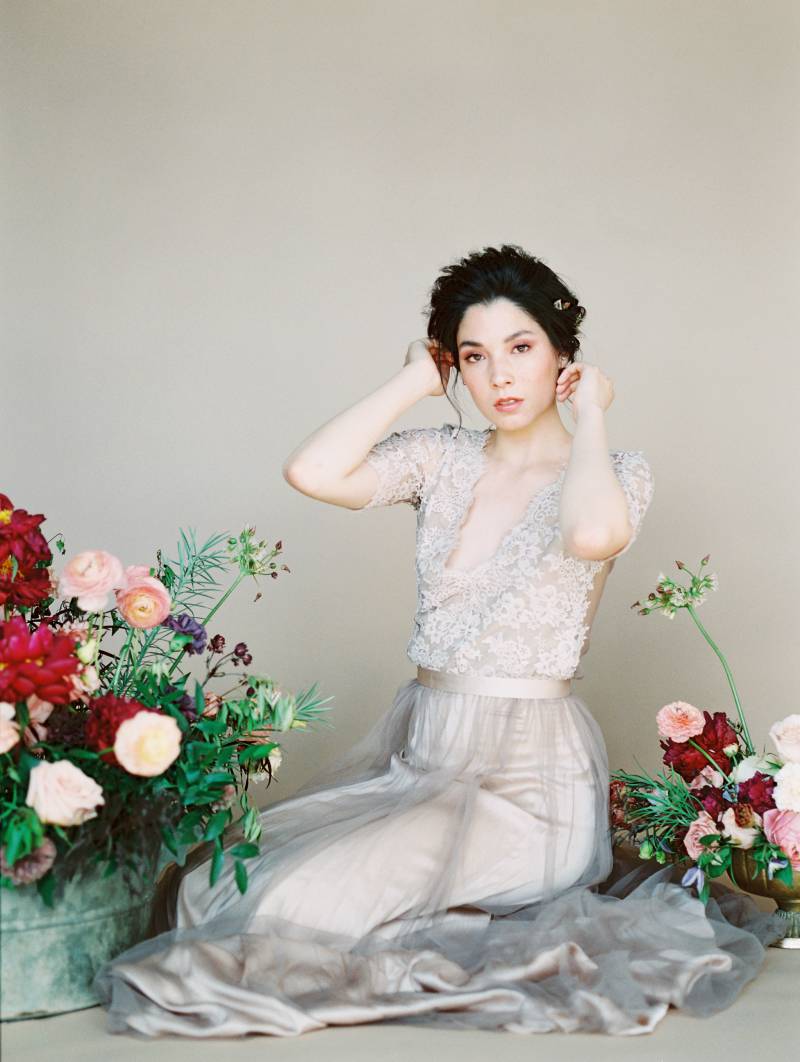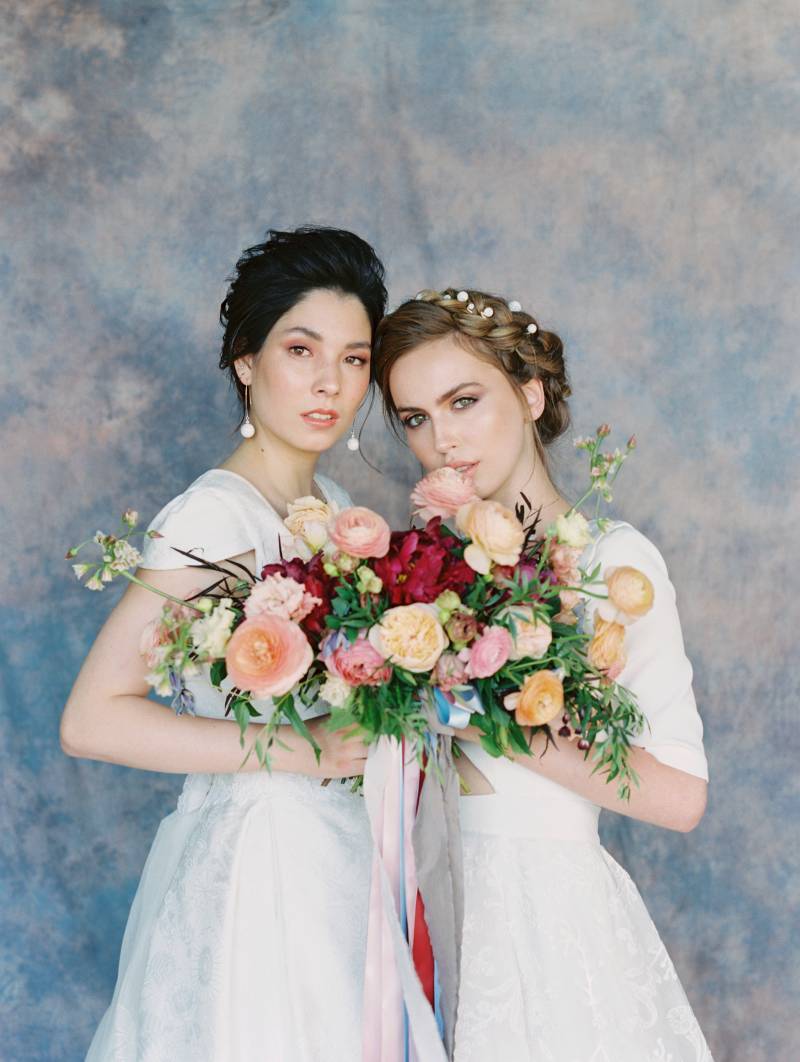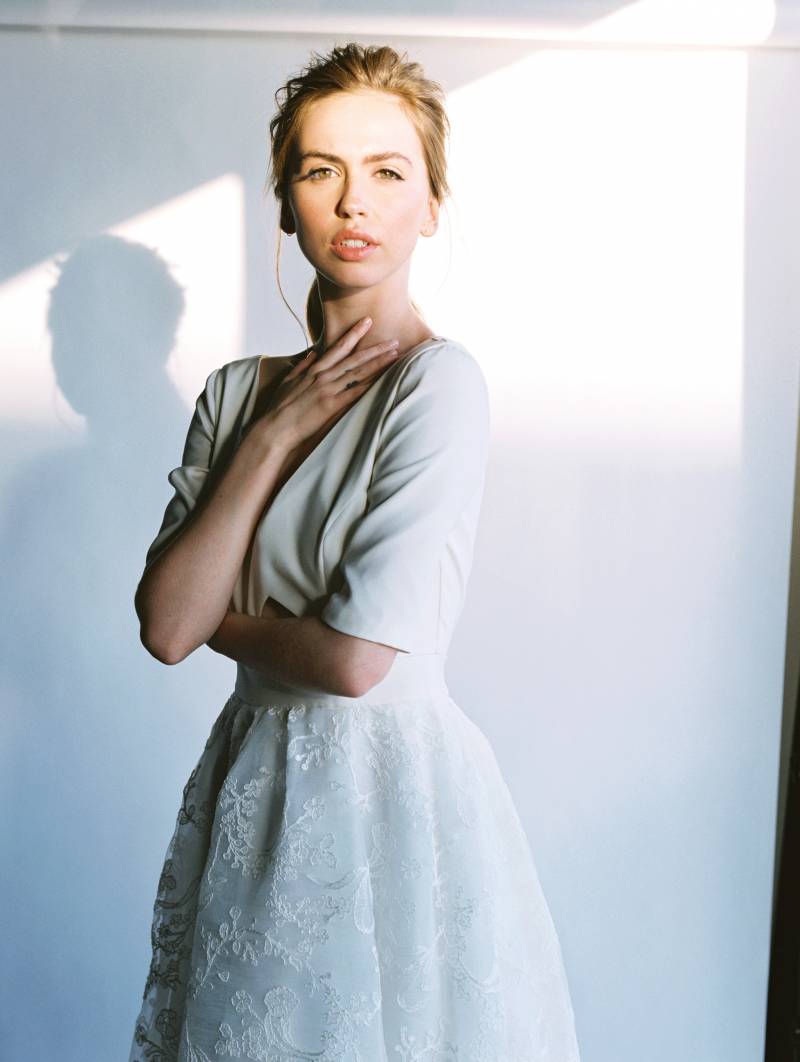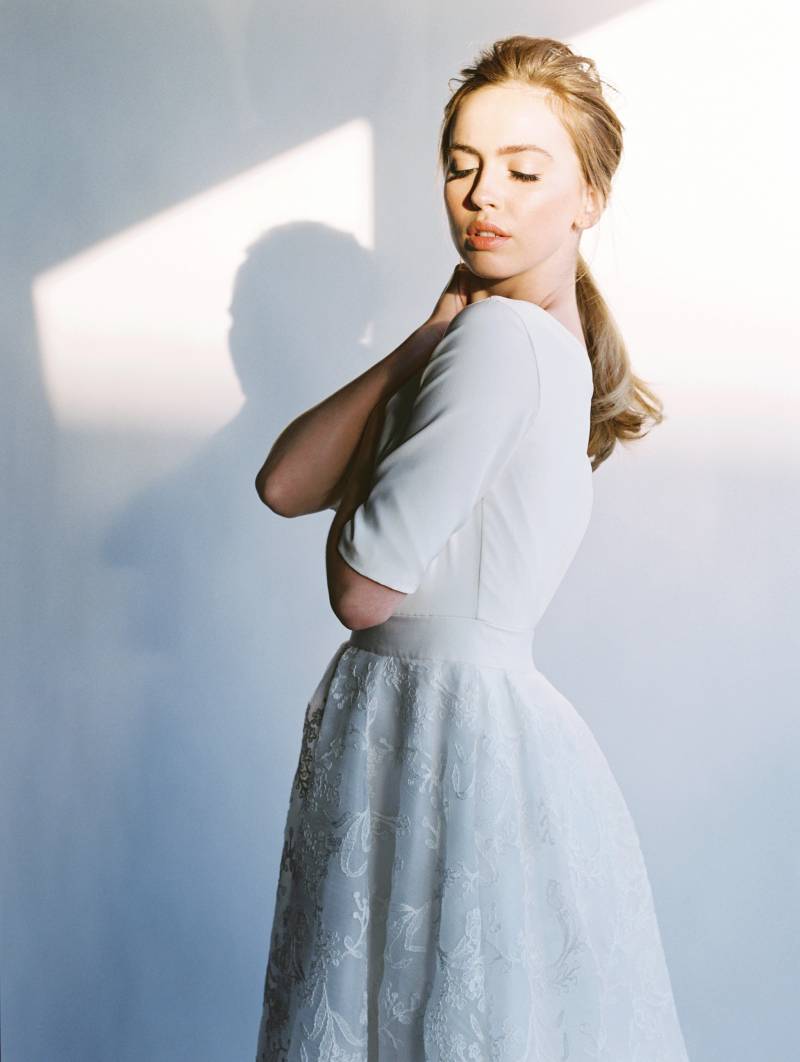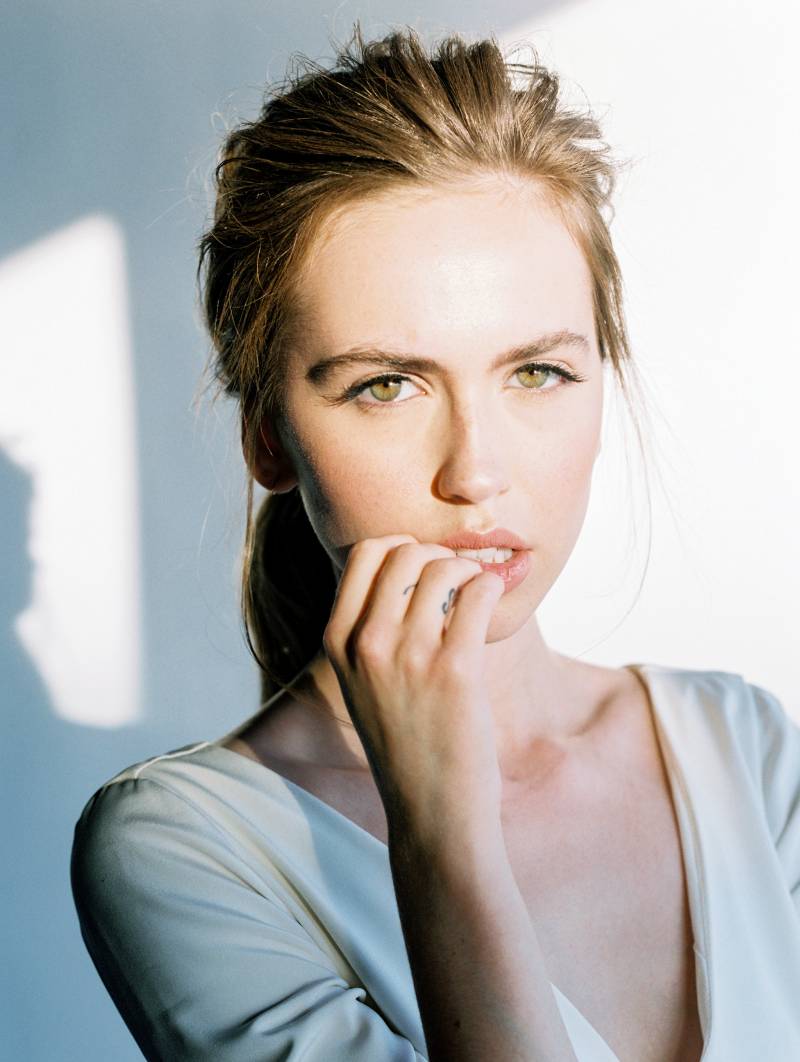 From the Creative Team:
Looking and feeling the best on your wedding day is a huge factor for any bride. When looking for hair and makeup inspiration there are so many of the same ideas again and again, that is why we have put together this bridal beauty look book, to inspire and help brides find the perfect look for their day.
1- Glamour Wave with Peachy undertones
Gown : The Lace Atelier

Summer looks gorgeous with this soft brushed out wave, and natural glowing skin. This look is perfect for an inner city bride that isn't afraid to let her curls blow in the wind. Presley played with the natural peachy undertones in the models skin and let her freckles shine though for flawless natural look that pairs perfectly with the Reina gown by The Lace Atelier.
2- Ethereal updo with a touch of rose
Gown : The Lace Atelier
So many brides want an updo, but still want the soft flowing feel of hair down. This hairstyle is the perfect balance, with volume and pieces pulled out to soften the look you can have your hair out of your face, but still have little strands flowing in the wind. The makeup look is striking, highlighting the models cheekbones, and bringing a touch of rose to her eyelids.
3- Urban ponytail and black liner
Gown : Catherine Langlois
This discreet yet modern ponytail lets your gown shine through. It's un-perfect aspects add a modern element while a thin black liner brings focus to the eyes. A touch of peach lipstick matching her natural lips color and she is ready to walk the aisle. With this look the cool city bride can feel at ease but elegant.
4- Braided crown with marble beads
Gown: Catherine Langlois
A braided crown is perfect for long-hair brides wishing to keep the hair off their neck, but still frame the face. Add a few marble beads to make it more sophisticated and you get a flawless finish. Hair is definitely the focus here with a soft makeup highlighting lips and eyes letting the natural beauty shine through.
5- Slicked back bob
Gown : Catherine Langlois
This modern look is the perfect way to bring glamour to short hair. Simple yet striking. Some jewels can be easily added here for an elegant and charming finish. For makeup Presley went for a dewy highlight and a sharp liner to match the lines in the slicked back hair, bringing the whole look together.
6- Urban bob with a touch of curl
Gown: Catherine Langlois
This hairstyle is perfect for brides who can't keep their hands out of there hair! Another variation of the bob, but this time we bring back light curls directed to keep hair away from the face, for a natural but controlled look. Brides choosing a short and minimalistic dress can bring a bit of playfulness into there look with this hair style. Presley added pink to the palette to keep on the playful theme, with a luminous pink lipstick, peachy and highlighted cheeks.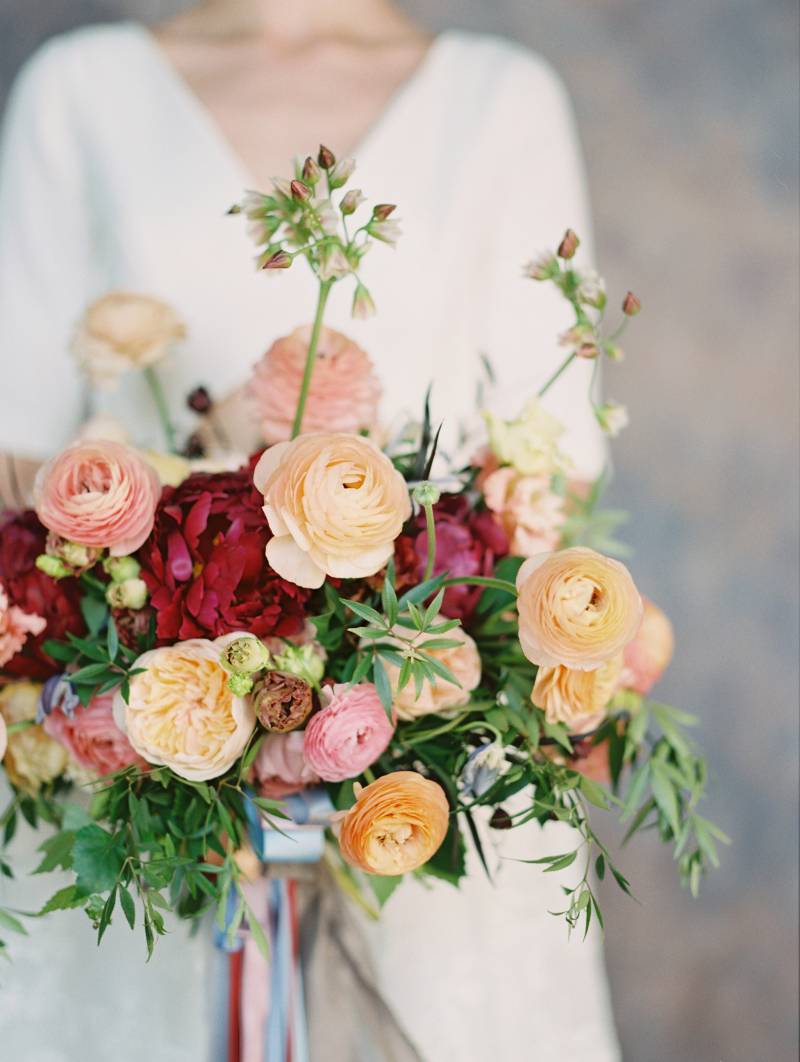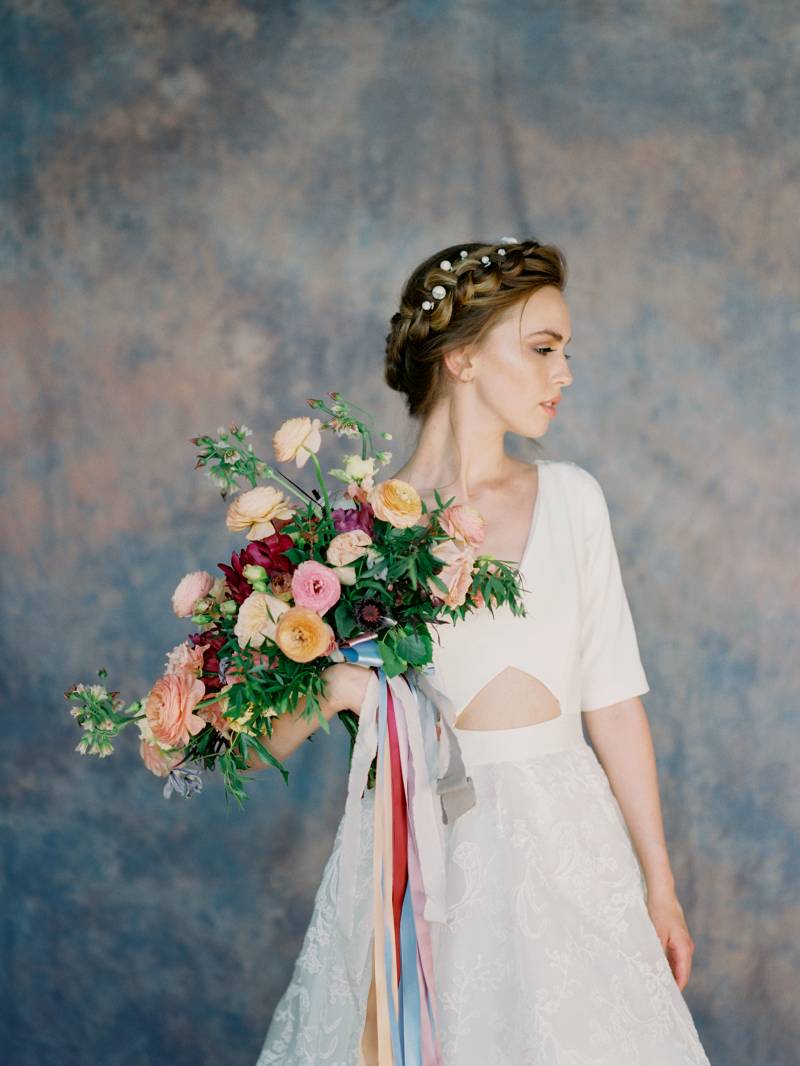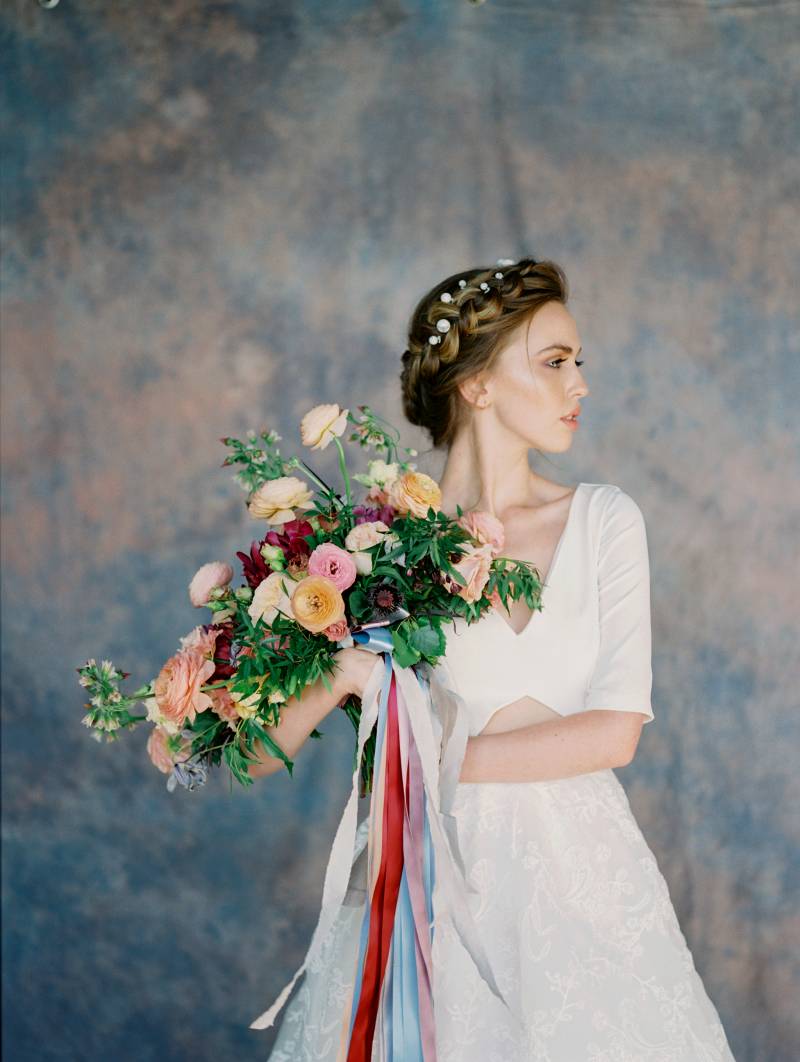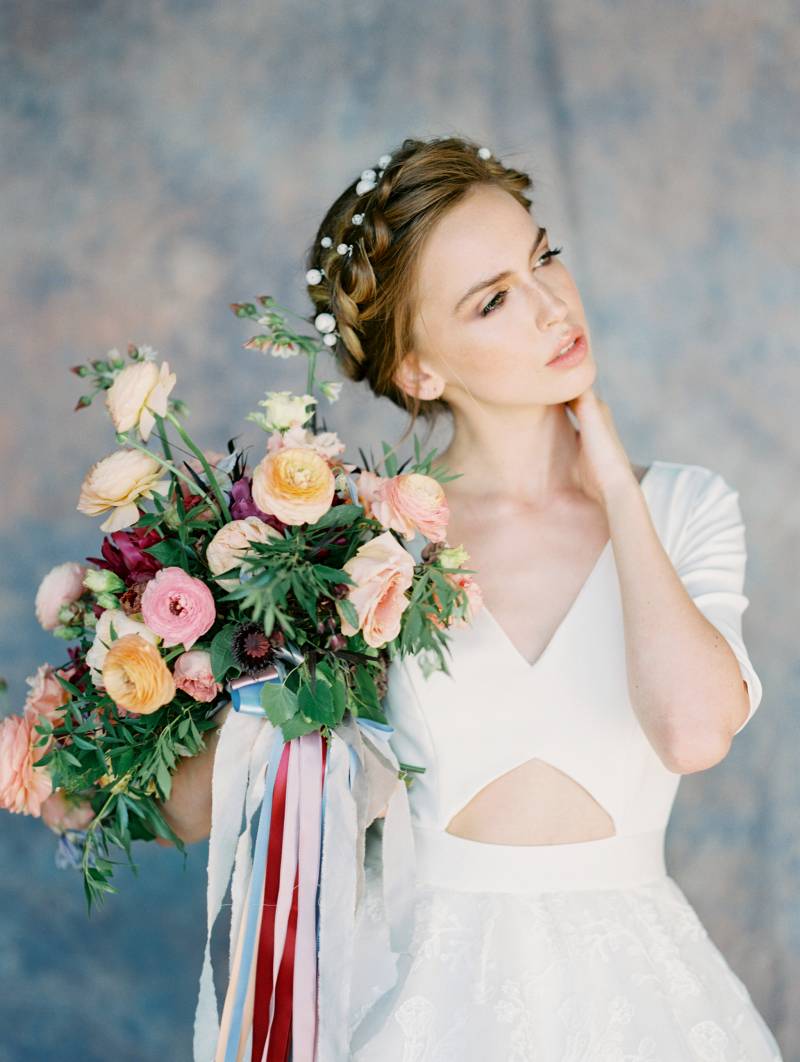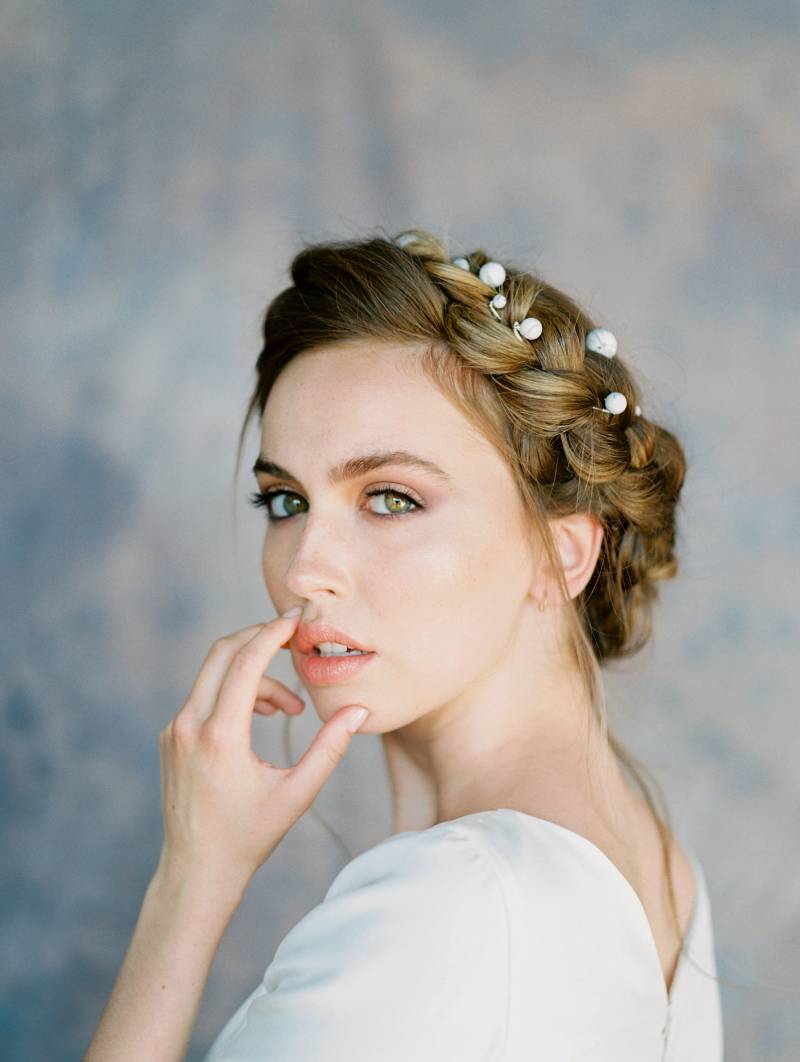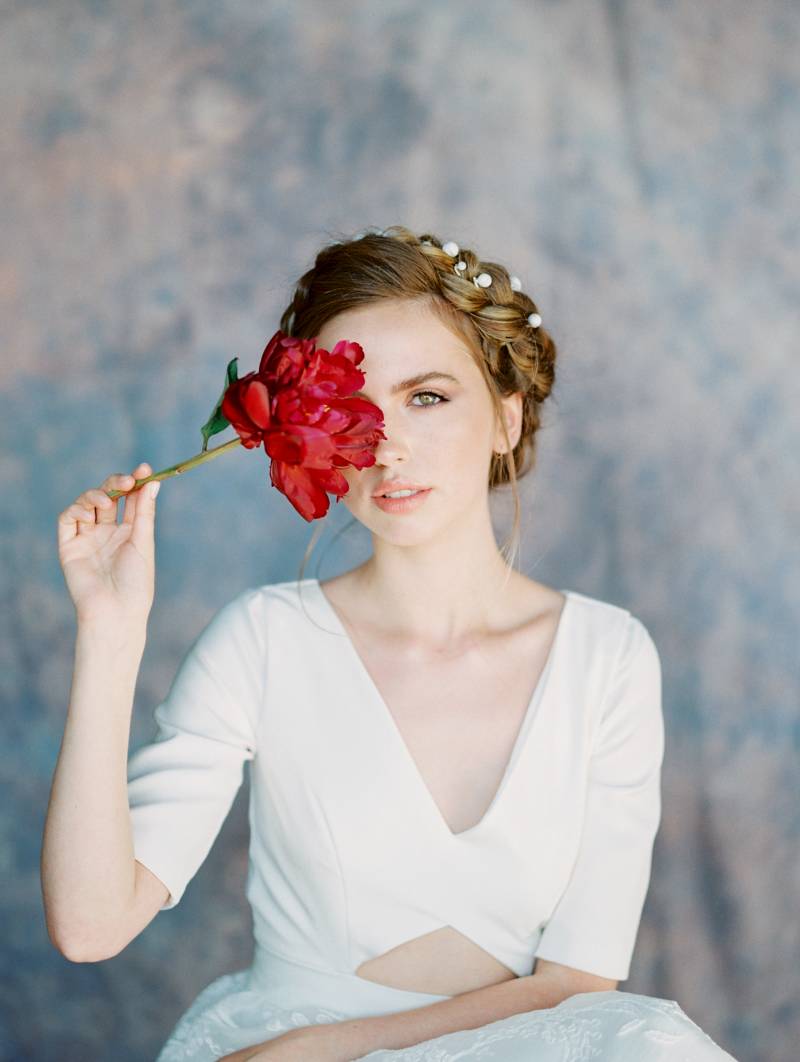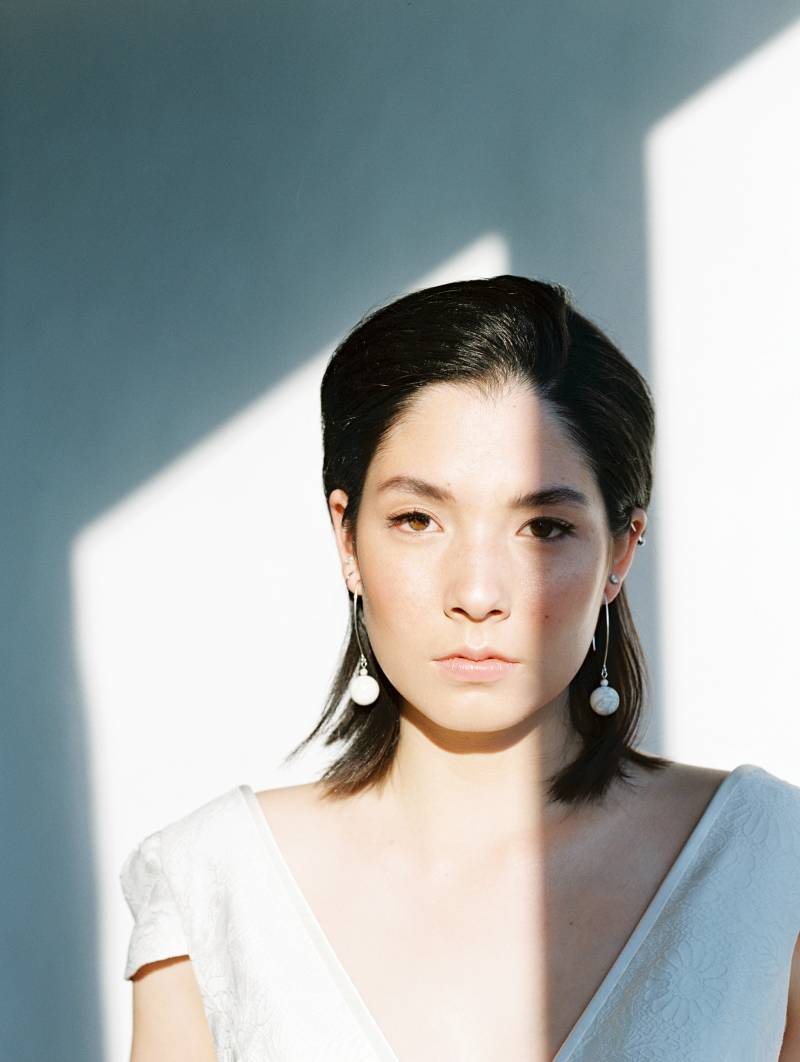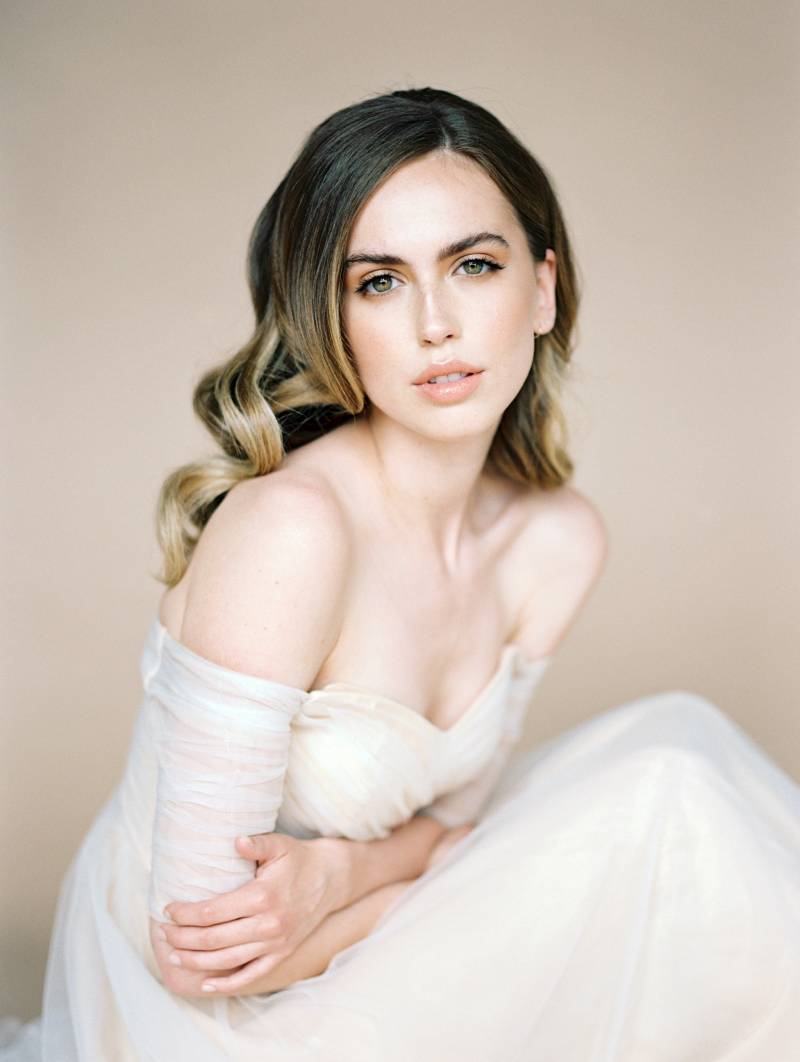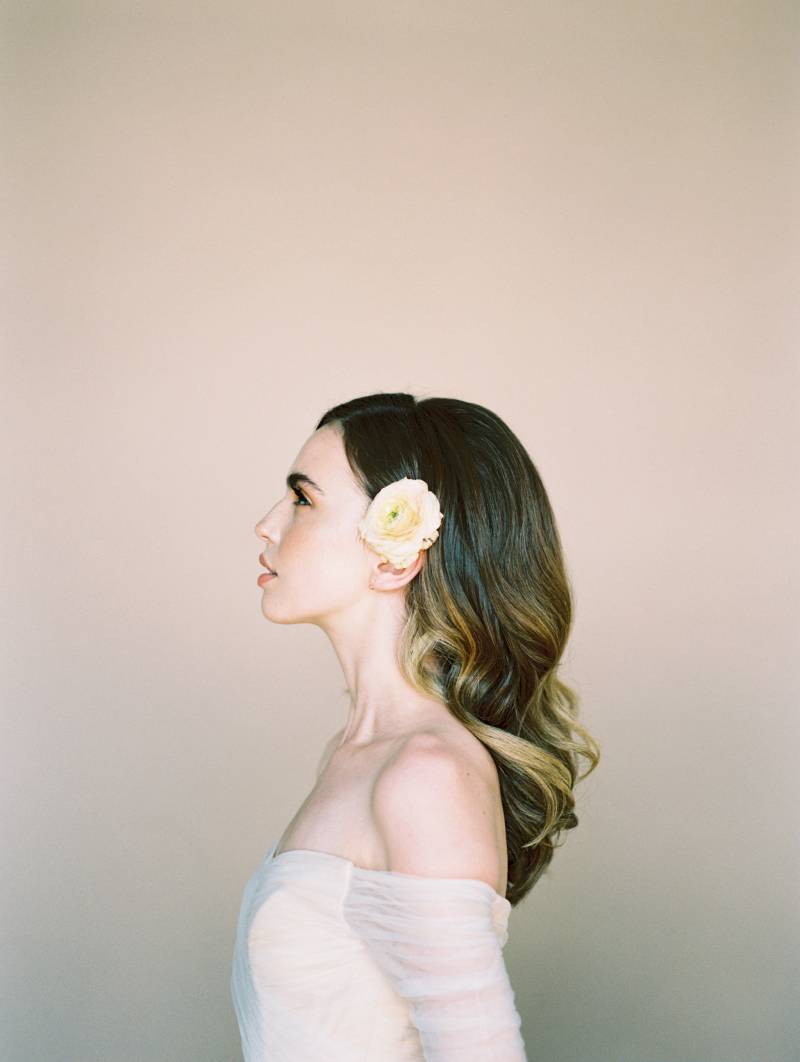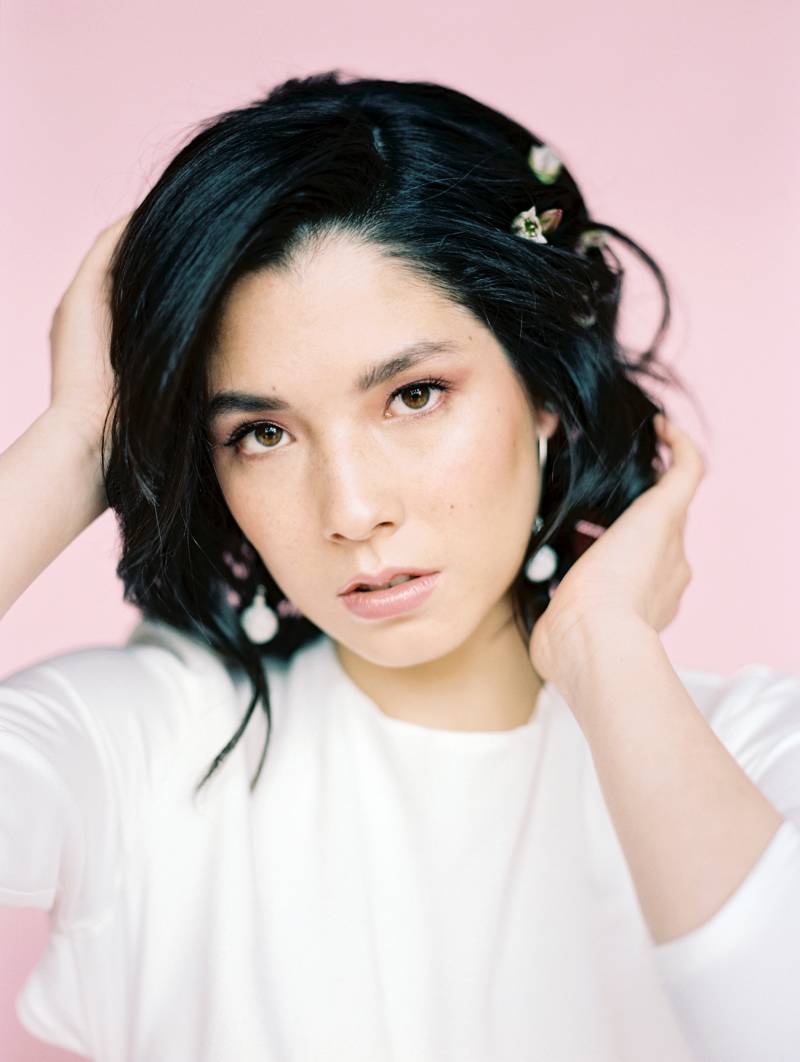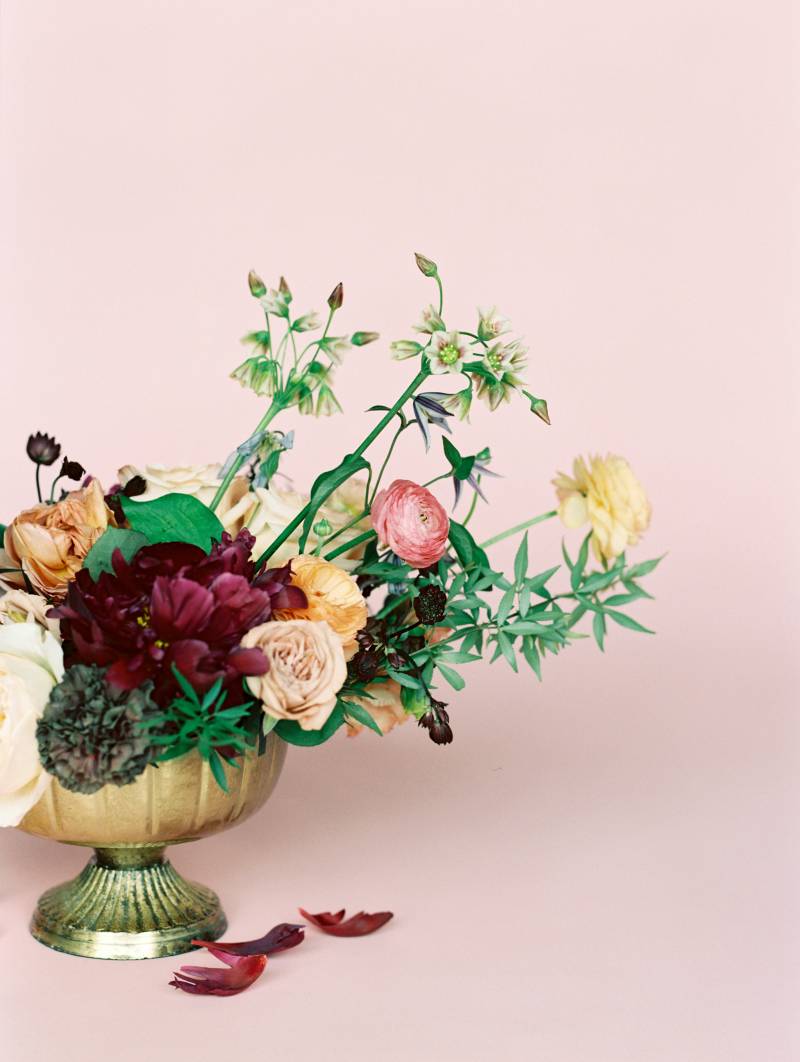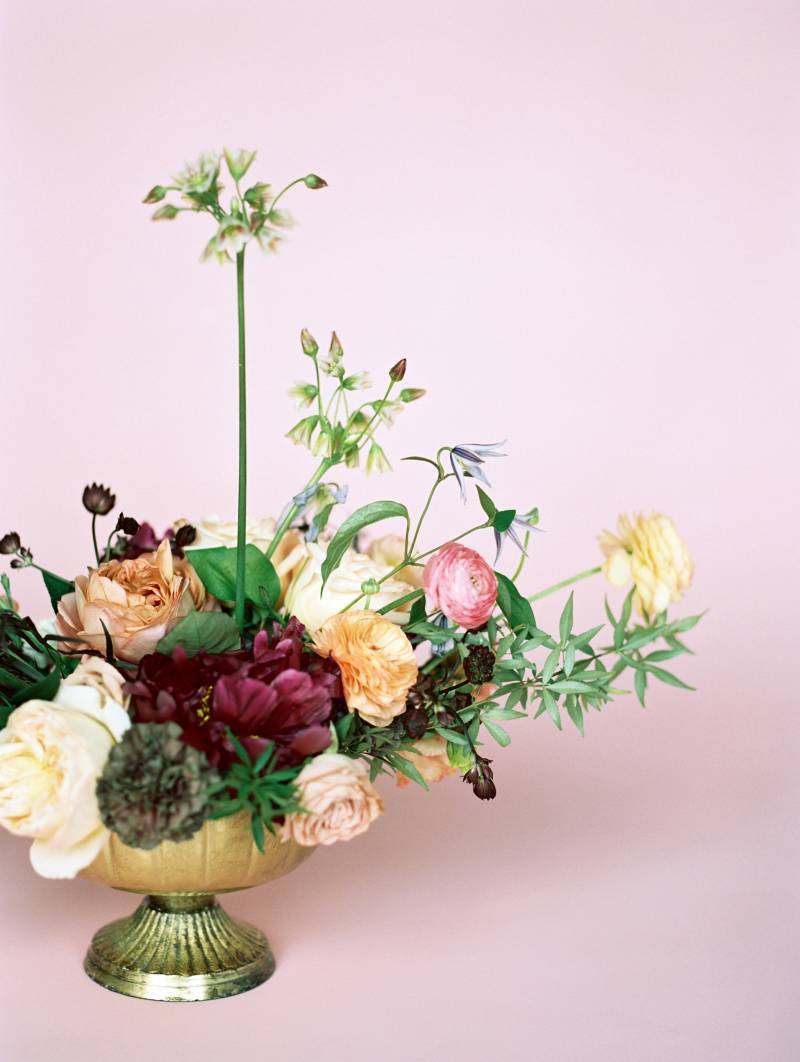 Sources
Whitney Heard Photography/Living Fresh Flower Studio/Catherine Langlois/Blair Nadeau/Presley Foskett/Shannon Petrolito/The Lace Atelier/Plutino Models