Today's bridal fashion shoot is nothing shot of sunshine and magic. Coming from the West Coast, VIctoria, BC, it's a gorgeous blend of bohemian elegance. Photographed by Victoria wedding photographer Perry & Pine Photography, it features a location that highlights the beauty of the dress. Hear more from the photographer and meet the entire Creative Team after the jump!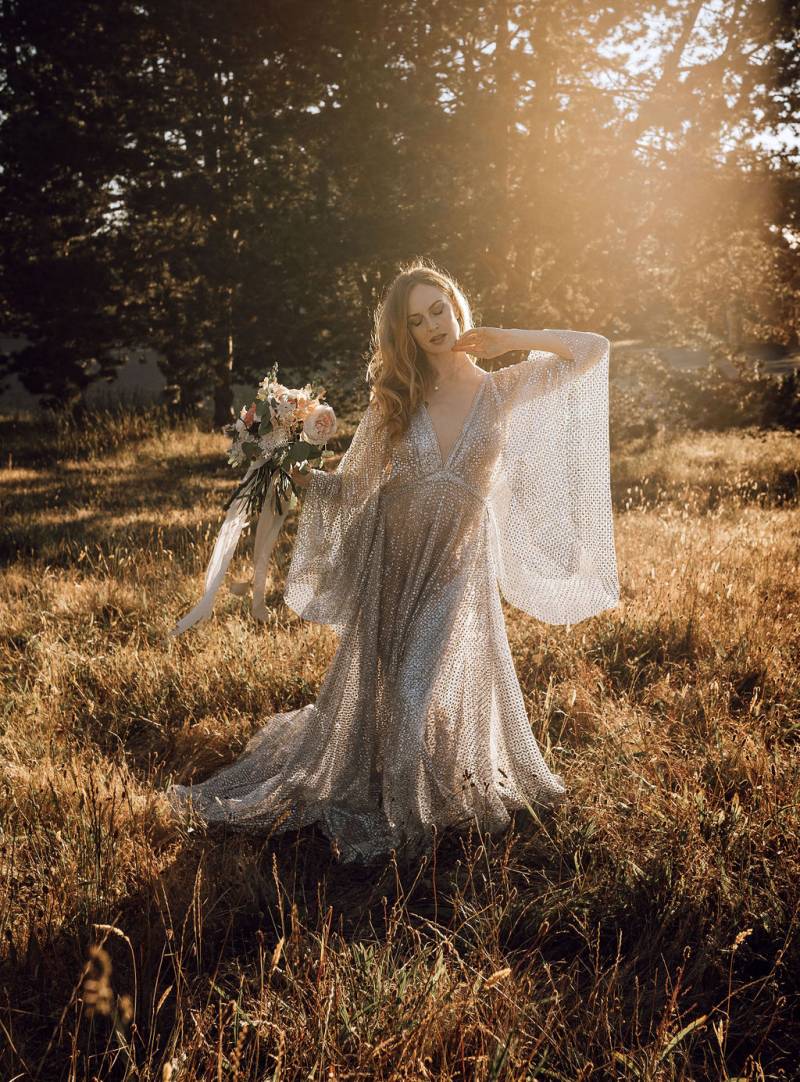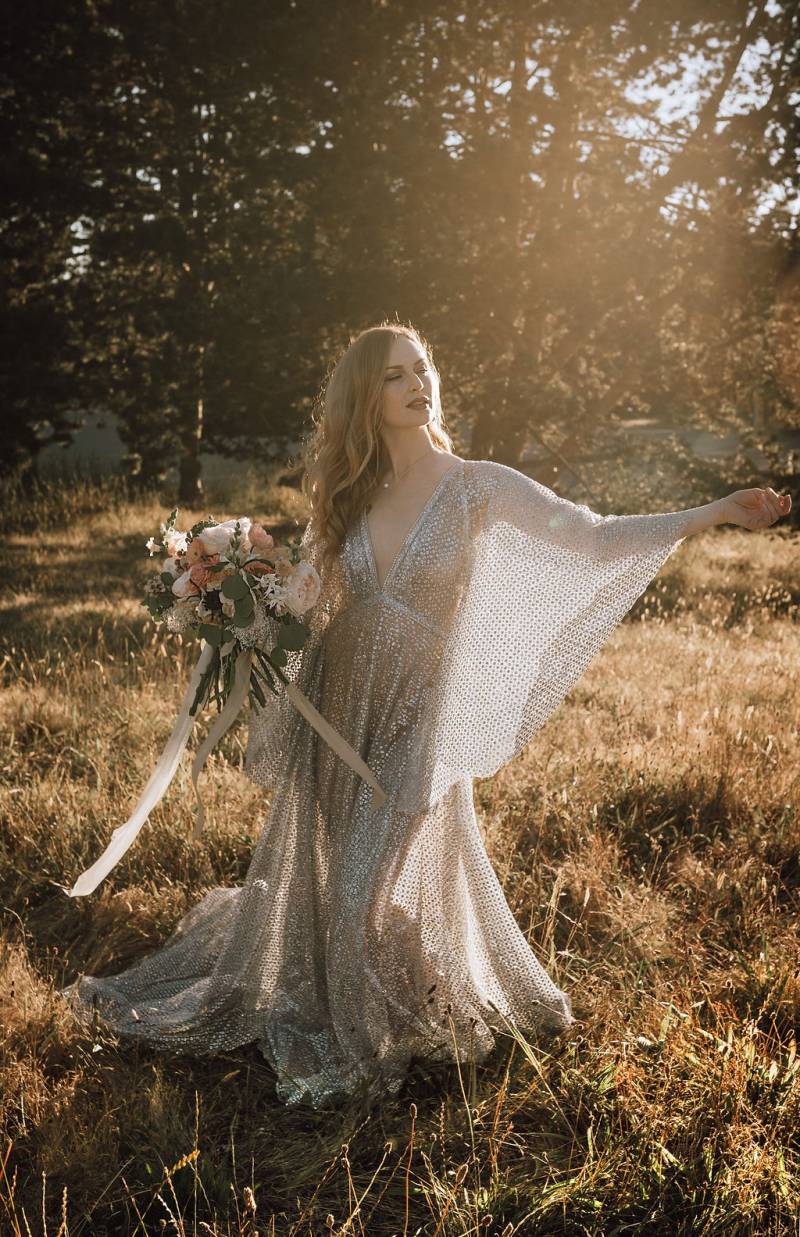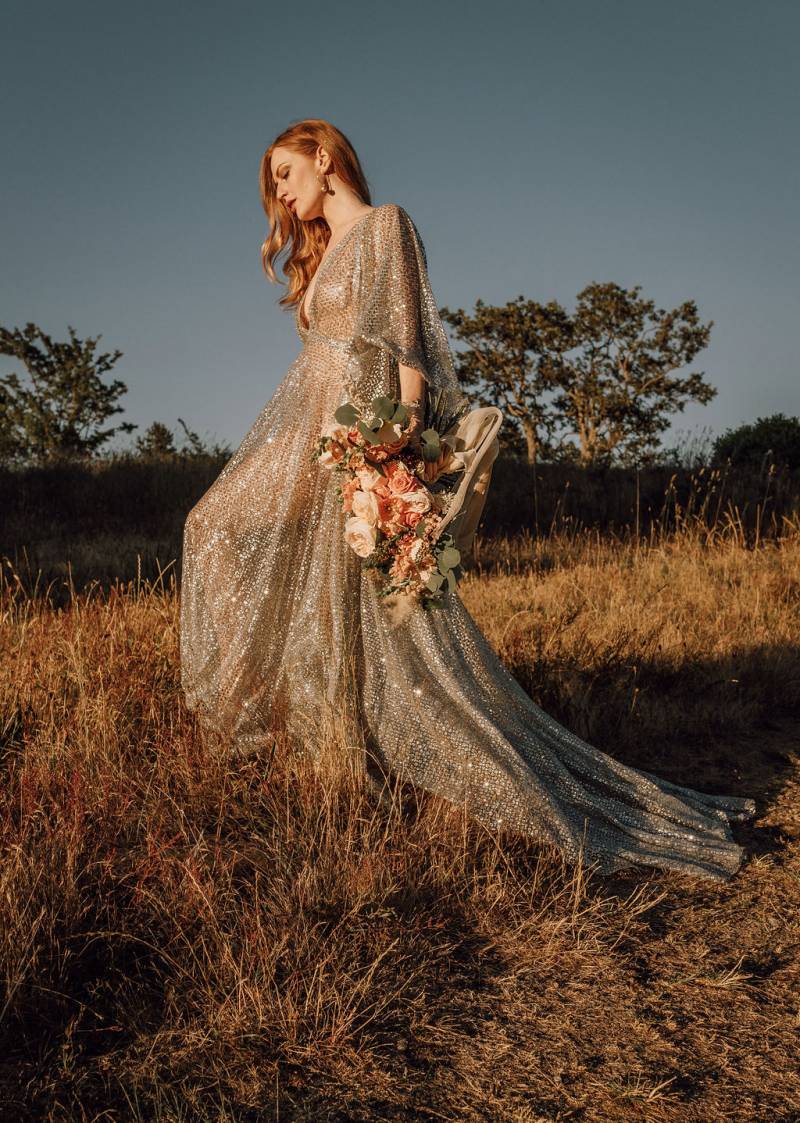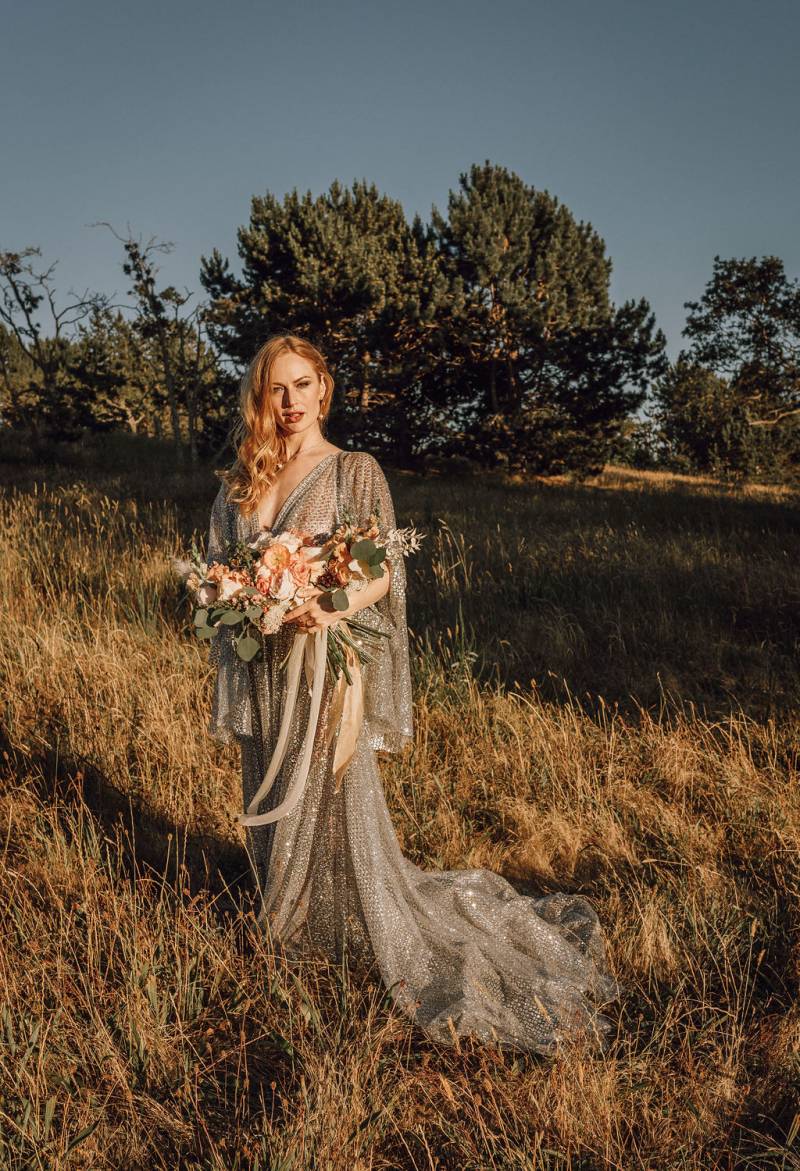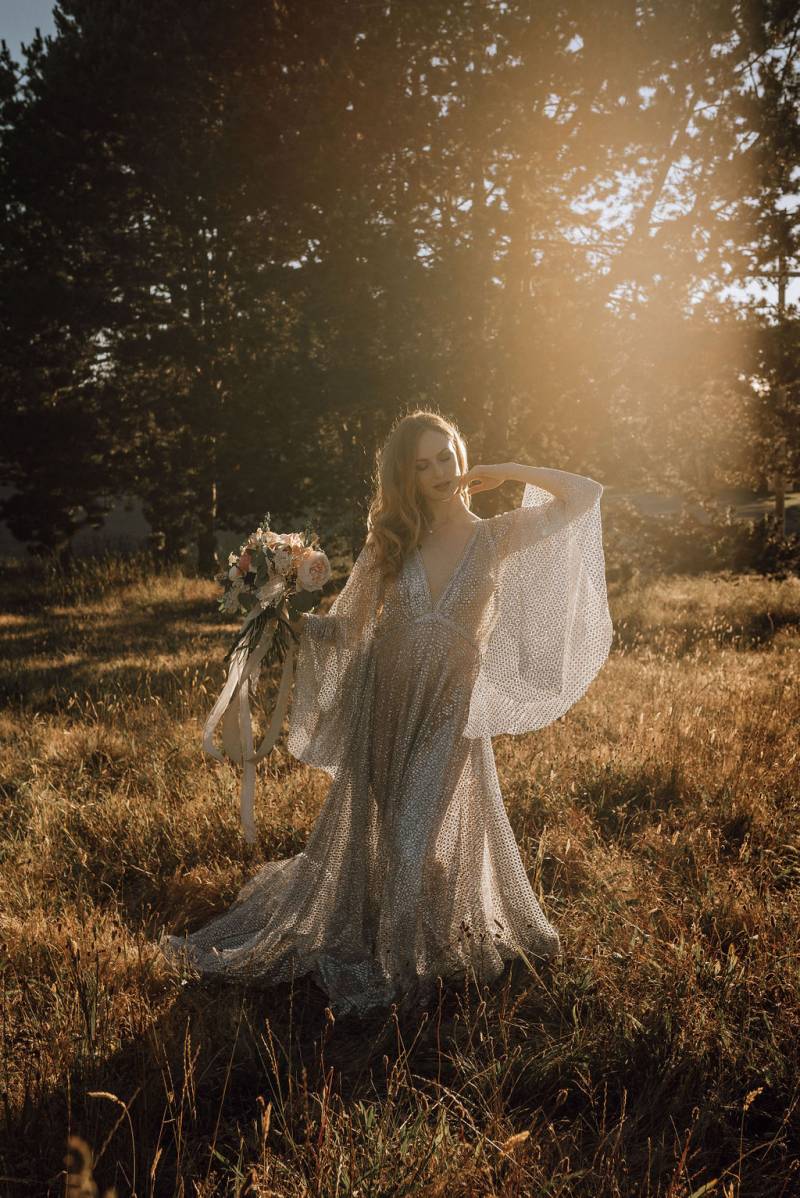 From the Creative Team
After a busy 2019 wedding season I was craving to get creative again with the warmer weather! Then COVID hit and the majority of my weddings for 2020 were rescheduled. Feeling super heart-broken and desperate to continue to capture the magical feeling of bridal portraits, I started to use my spare time to plan the styled bridal shoot of my dreams! Planning a golden hour shoot, I wanted to choose a dress that would capture the early summer glow and was a little different from all I had worked with the previous year. I fell head over heels for this beautiful boho sparkle gown from Reclamation Design Company. Simple but elegant pastel florals were designed by Beyond the Bloom to compliment the dress and to let it dance in the golden light. Modelled by the talented Meera Madhurya in Victoria BC, we chose a location that would not distract from the dress and florals. Jewelry was generously provided by Flux and Stone and inspired by the West Coast of BC. Simple, yet elegant, this styled session aims to inspire brides to release their inner boho goddess and shine in the beautiful BC evening sun!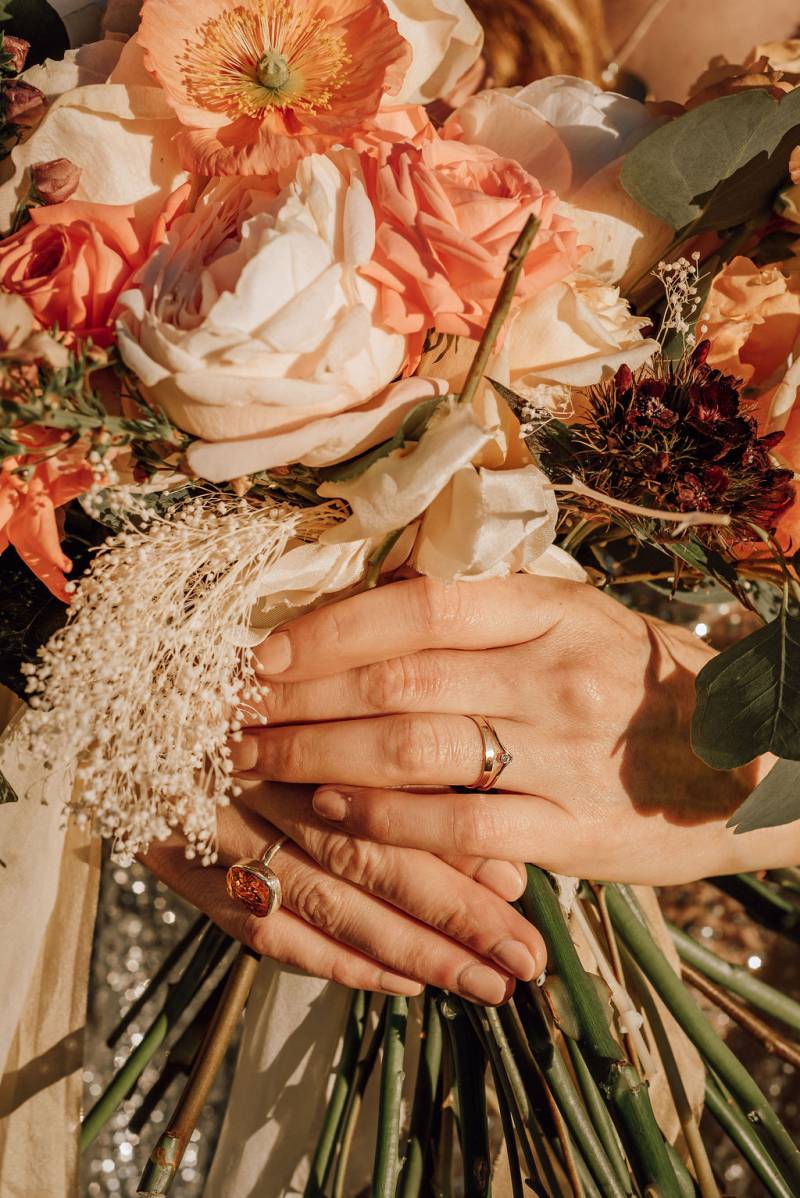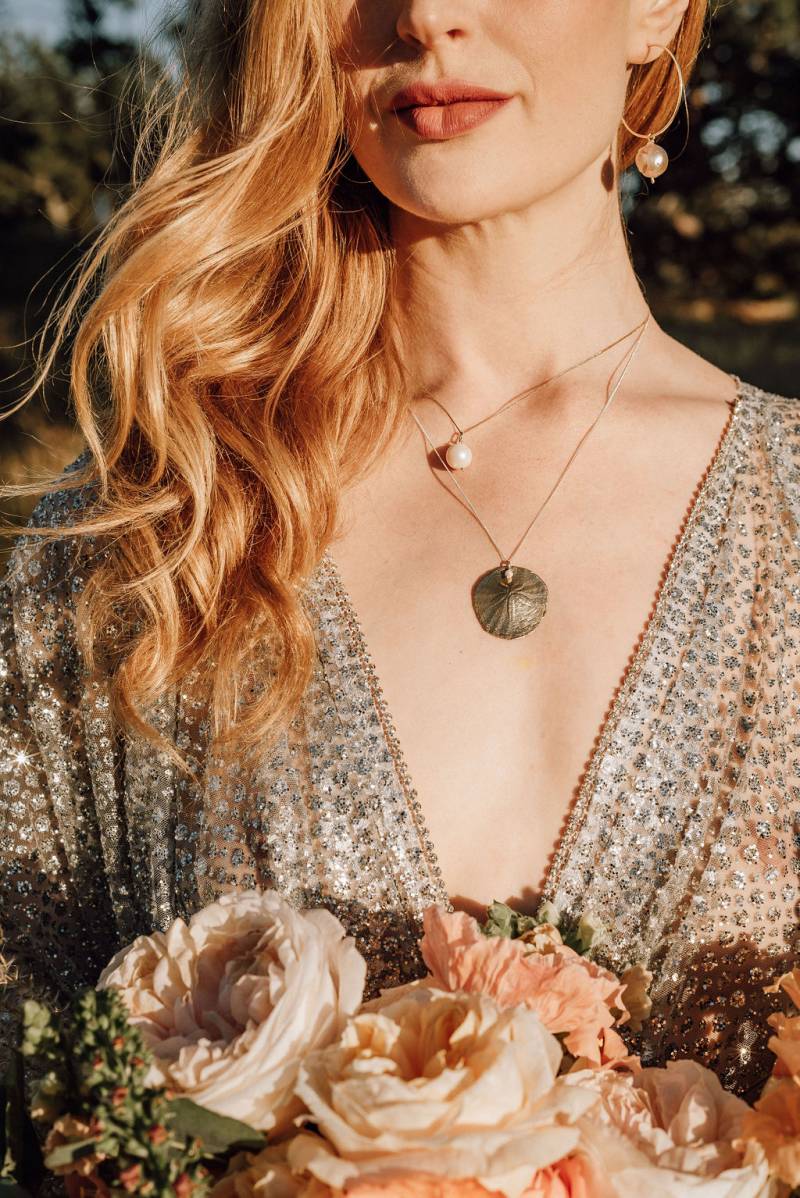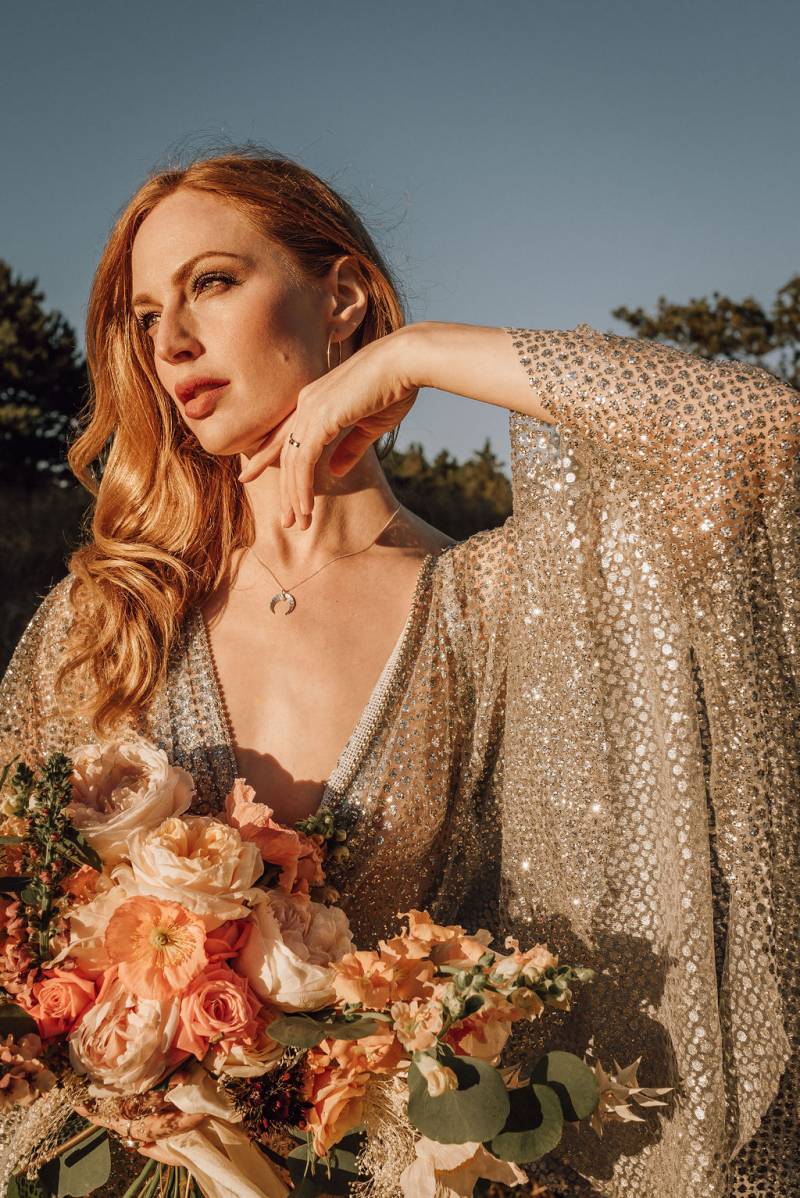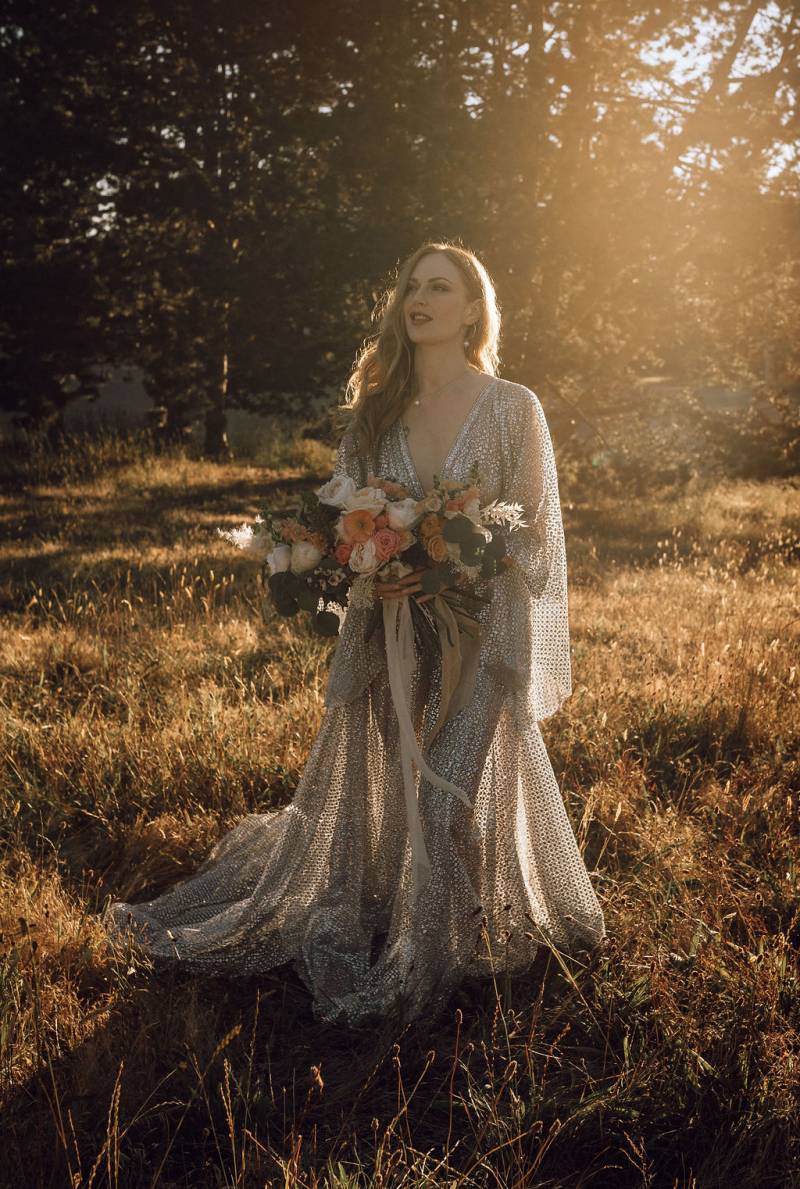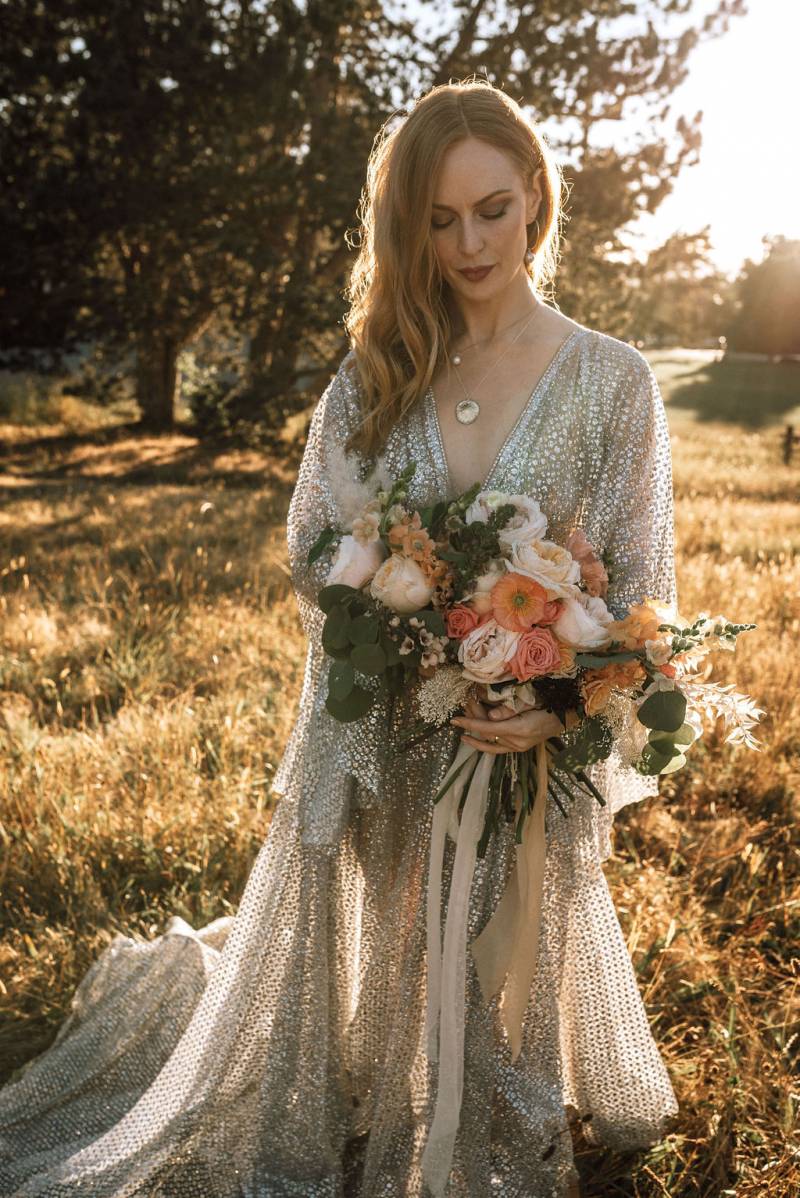 Sources
Perry and Pine Photography/Beyond the Bloom/Reclamation Design Company/Flux and Stone