From the Creative Team:
Step into the enchanting world of Ethereal Spring at 99 Rows Venue and Vine. The essence of spring vibes and light-hearted energy are brought to life. With every element meticulously curated by a team of passionate professionals, this shoot celebrates the love shared between Crystal and Robert. Prepare to embrace the spirit of this extraordinary day. Let the work from these exceptional vendors transform your wedding dreams into a breathtaking reality!
Crystal was transformed into a breathtaking spring goddess! Top Notch Art of Makeup crafted a lovely spring-inspired look, accentuating her natural beauty. Vault Hair brought their expertise and attention to detail, ensuring every strand was perfectly in place. At Memorable and Vibrant Okanagan Photography, capturing your unique love story is our greatest joy.
The warm and inviting family atmosphere at 99 Rows Venue and Vine set the stage for this captivating spring wedding. Adorned with a sweetheart table from White Rose Décor, the atmosphere exuded romance and charm. Surrounded by the floral artistry of Roo Floral, the venue was transformed into a breathtaking oasis of natural beauty.
Under the skillful organization of Sunney Engstrom, this editorial photoshoot became a collaborative delight. The couple and the entire team worked together seamlessly, creating a harmonious and inspiring atmosphere. Crystal's exquisite dress, veil, and accessories were provided by Xoxo Couture Bridal, with the unique Wedding in a Box bridal features adding a touch of whimsy and excitement.
It was the collective effort and exceptional talent of these individuals that brings this beautiful day to life, leaving a lasting impression on everyone involved. Embrace the spirit of this extraordinary day and allow these exceptional vendors to make your wedding dreams a reality. With their remarkable skills and boundless creativity, these professionals will elevate your love story to new heights.
Confetti Directory Members Featured In This Shoot
Canada's most extensive wedding vendor directory, we feature vendors for weddings of every style, size and budget.
Wedding In A Box
Unique Ideas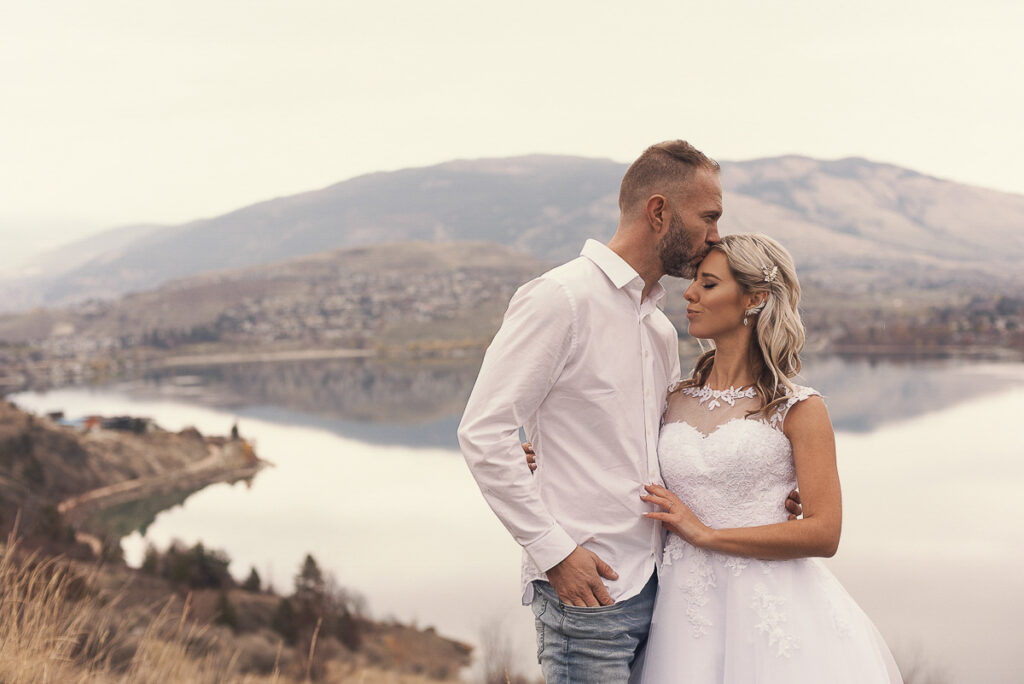 Memorable and Vibrant Okanagan Photography
Wedding Photography
Meet the Creative Team
Is your business featured in this post? Click here to get started.