In the midst of the fabulous holiday season, rife with the sights and sounds of festive colour, lights and inspiring music, Christmas parties are not the only events taking place this time of year!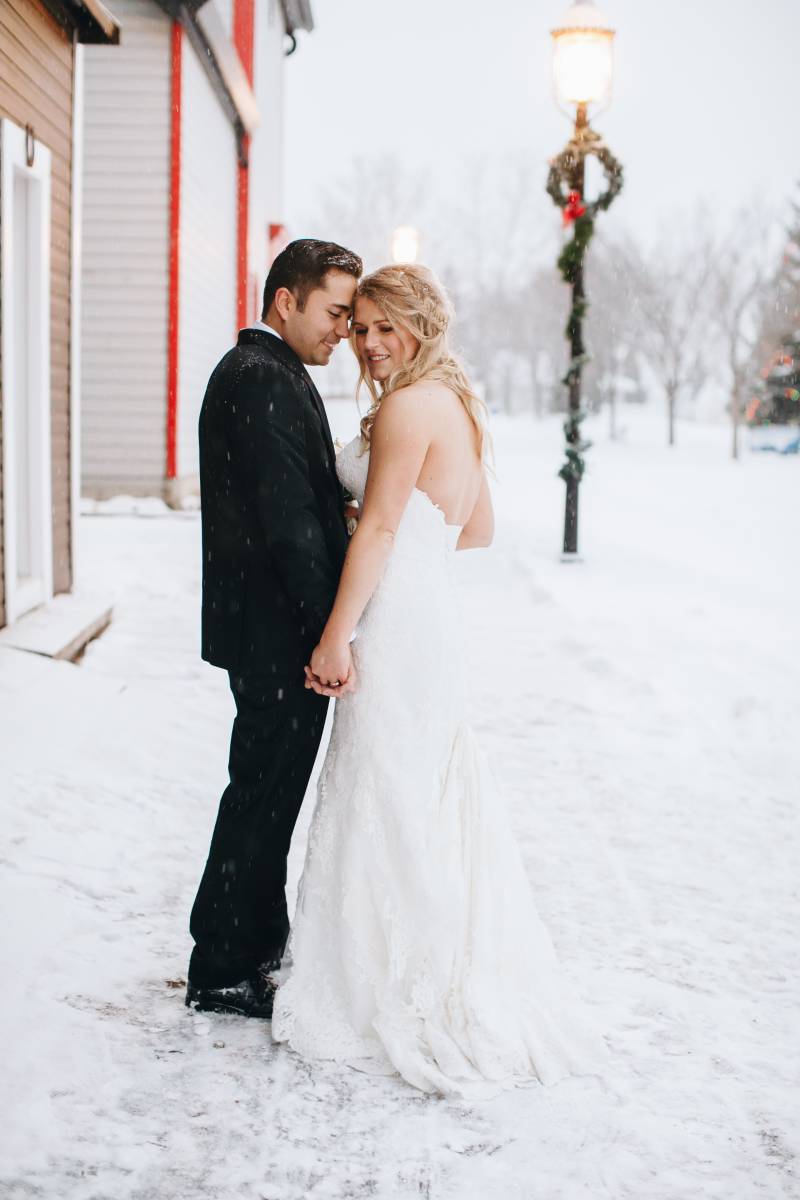 The stunning décor of the holidays lends itself perfectly as a backdrop for a beautiful winter wedding, offering guests the perfect reason to congregate and celebrate!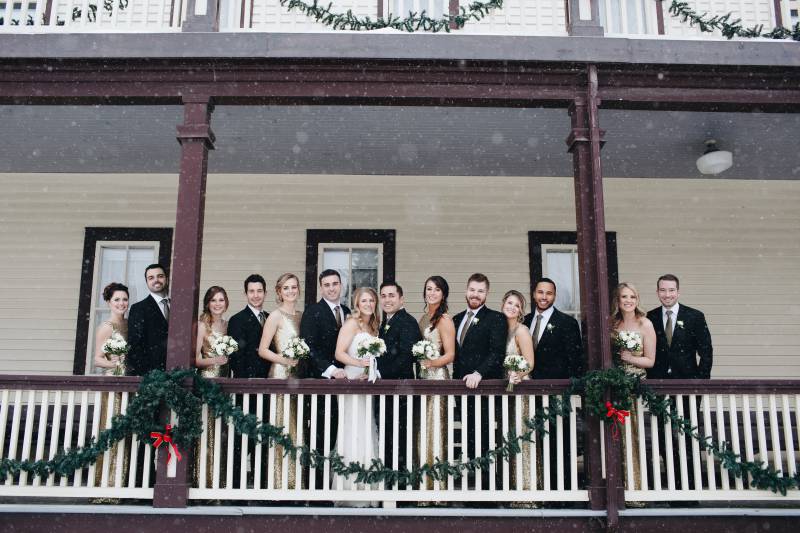 Decorations aside, the sparkling snow and crisp air of winter offer a different, unique backdrop for a wedding. As we're all too aware, Calgary is entrenched in winter weather for nearly half the year. Considering a wedding during the brisk winter months opens up a plethora of options for the Bride & Groom-to-be - and what better way is there to warm up on a cold, winter day than to gather with your closest family and friends to celebrate your love?
Heritage Park's 127 acres of sprawling landscape bordering the reservoir and over 180 exhibits and structures are bound to have a backdrop appealing to even the pickiest of photographers regardless of the time of year! From sandstone to brick exteriors, natural wood buildings or buildings with colourful siding (yellow, red, baby blue - our buildings can match any colour scheme), livestock, vintage vehicles, trains & railway tracks, we have it all available for you 12 months of the year!
Selecting a venue complete with the perfect backdrop for your photos year round will ensure that you capture the perfect shot to remember your big day!