From the Creative Team:
The beauty of a spring day is nothing short of breathtaking. When combined with the radiance of a bride-to-be and our favourite spring bloom, the lilac, it creates an unforgettable and romantic atmosphere. We are in love! Adding the delicate and fragrant lilacs elevated the entire experience to a new level of beauty and enchantment.
At the luxurious 52 North Venue in Sylvan Lake, the talented Rhonda of Creative Edge Flowers created a stunning display of spring branches and blooms to envelop a vintage bone-white sofa from Orange Trunk Vintage Rentals. We transformed the space into a veritable bower of beauty, creating a perfect backdrop for Christina's bridal session. Our radiant bride-to-be, was able to fully embrace the beauty of her surroundings.
Keeping her natural beauty intact, Christina chose to wear her hair long with soft, romantic curls. Her camisole and robe was from The Bra Lounge, which complemented locally handmade earrings by Erin at Shop 23. She carried bows of lilacs in a handwoven basket from Crafting The Harvest, a touch that added an extra layer of enchantment to the already magical setting. The pièce de résistance was the extravagant amethyst engagement ring from Alberta Diamond Exchange. It added a touch of glamour and sophistication to the overall aesthetic.
The Lilac Boudoir Session was a resounding success, with Fly Free Photography capturing the essence of the day in stunning images that will last a lifetime. The beauty of the spring blooms, the vintage furniture, and the natural allure of the bride came together in perfect harmony. This session was nothing short of magical.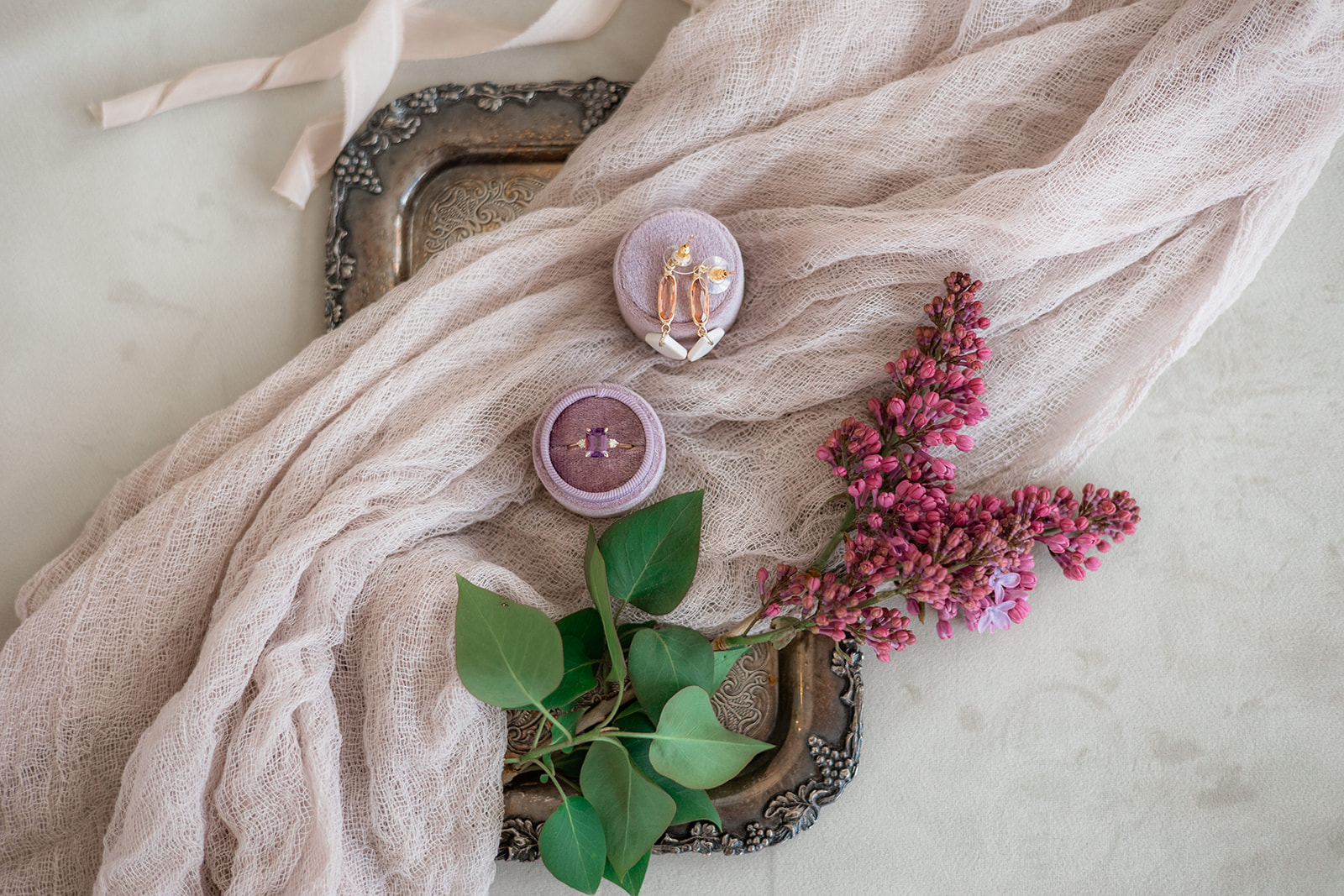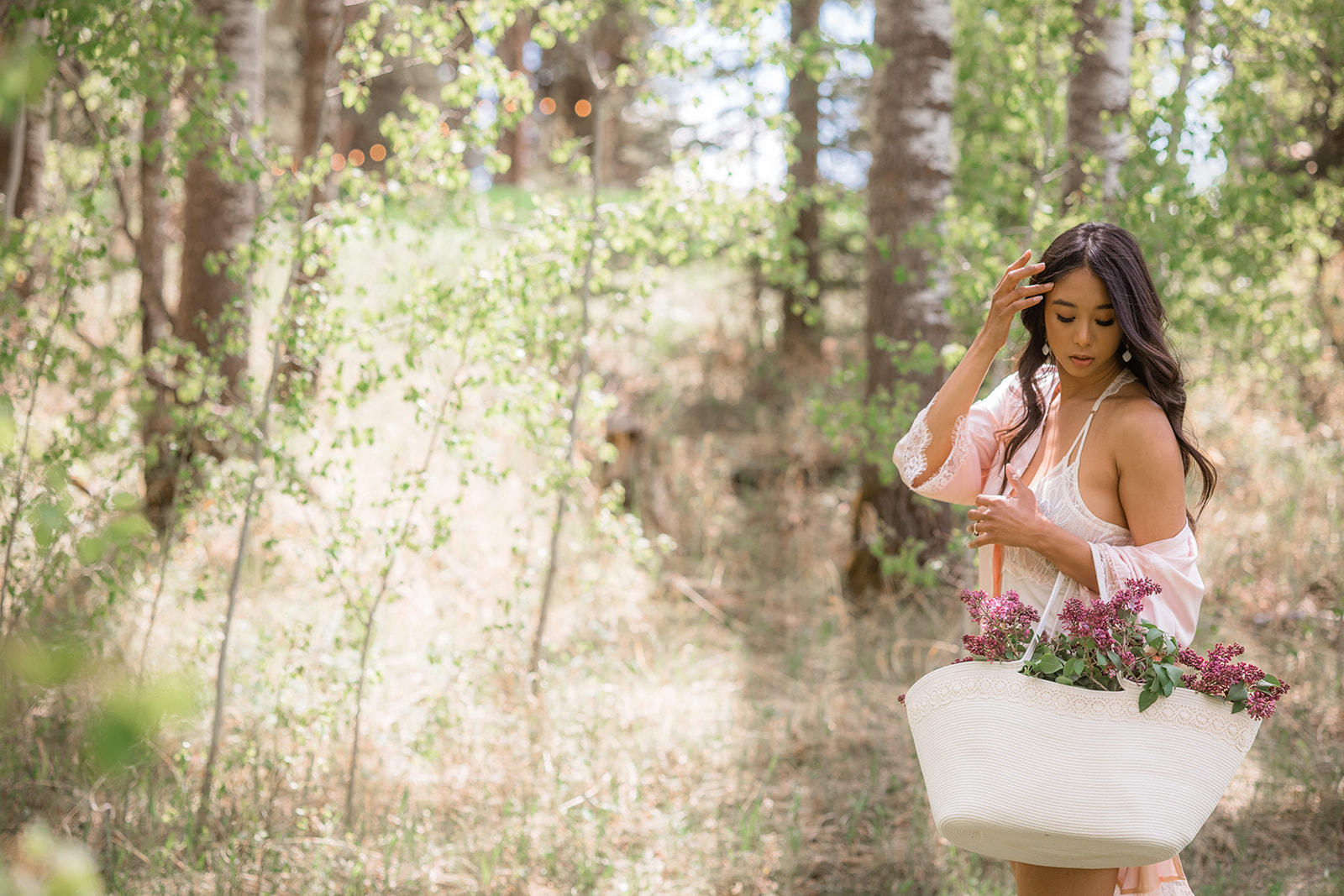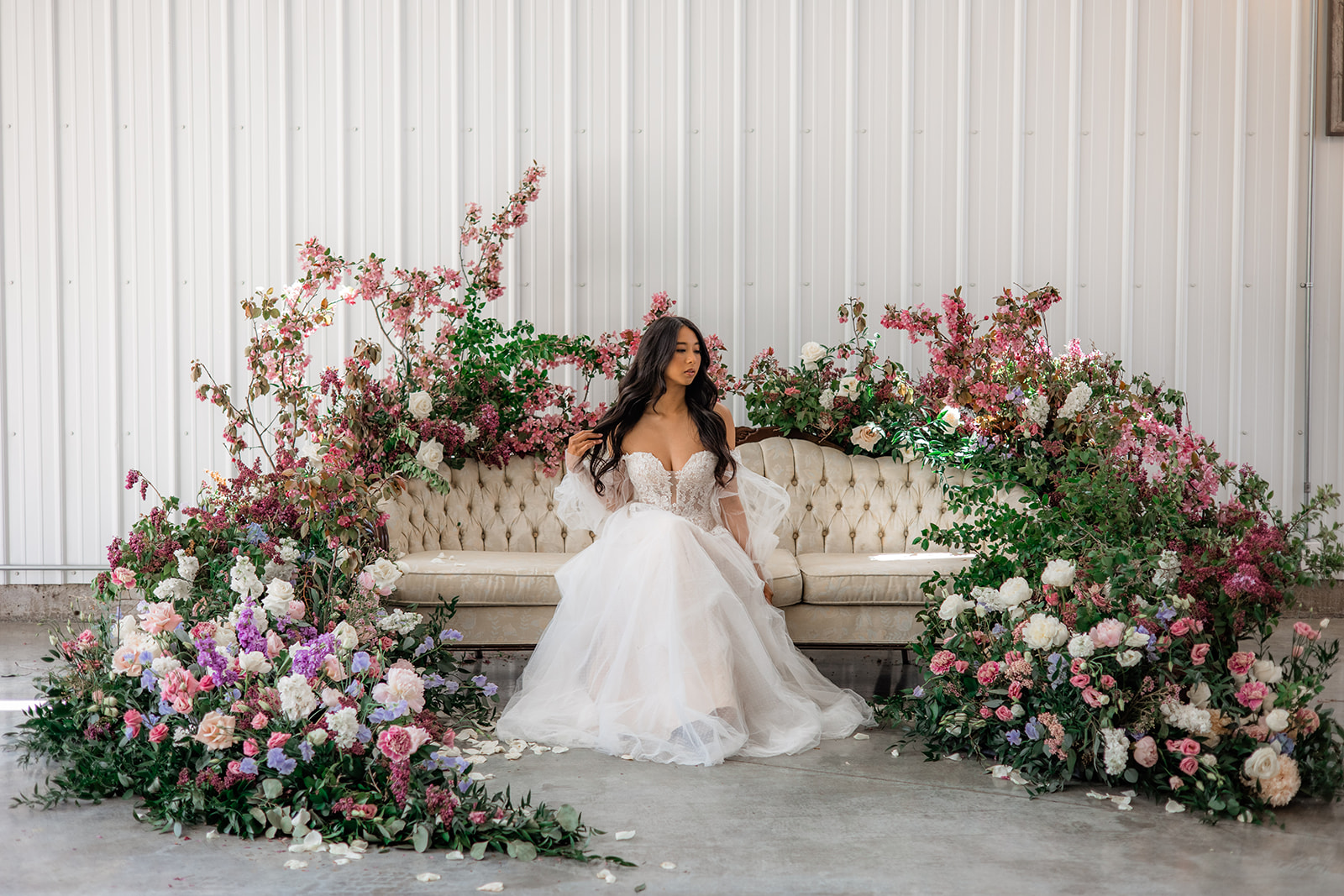 Confetti Directory Members Featured In This Shoot
Canada's most extensive wedding vendor directory, we feature vendors for weddings of every style, size and budget.
52 North Venue
Wedding Venue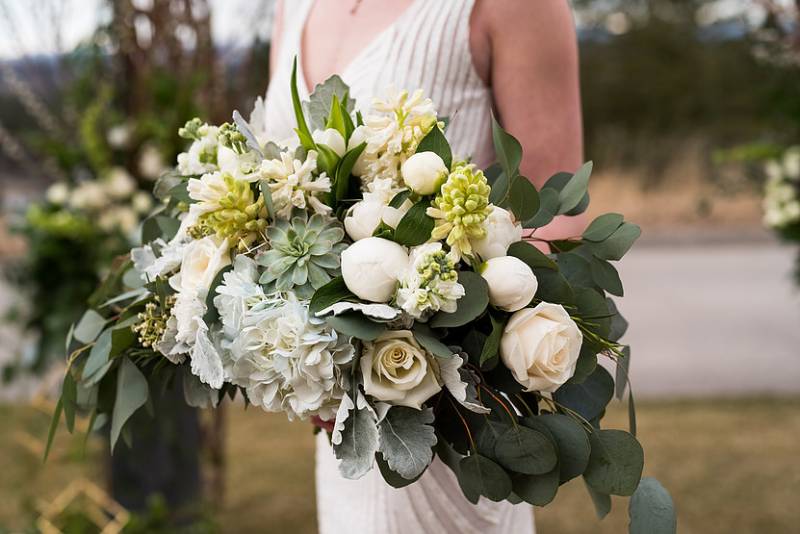 Creative Edge Flowers
Wedding Flowers
Meet the Creative Team
Is your business featured in this post? Click here to get started.