Blush, burgundy, a little bit of sparkle - does it get any better than that? We don't think so. Today's inspiration shoot is the absolute perfect mix of romance and edge, styled by Red Deer wedding planner Look Events and photographed by Red Deer wedding photographed Chic and Grace Studios. With blush silks, and deep red accent details set against crisp white backdrops, it's light and airy with a touch of drama. The bride is styled in a classic A-line lace gown with spaghetti straps, accented by a sleek denim jacket and her dramatic wedding bouquet is filled with fresh greenery. The groom is styled in a classic tuxedo, with a burgundy jacket and a black dress shirt that make give the styling a little bit of rock'n roll.
Hear more from the photographer and meet the entire Creative Team after the jump!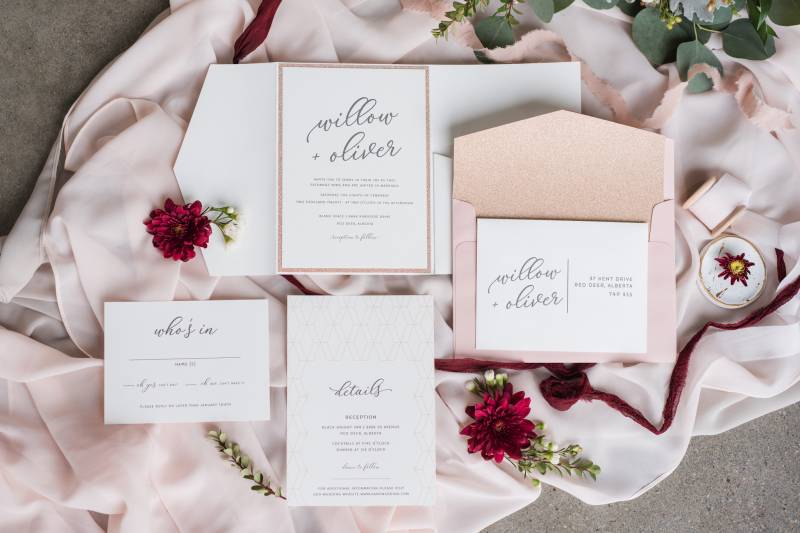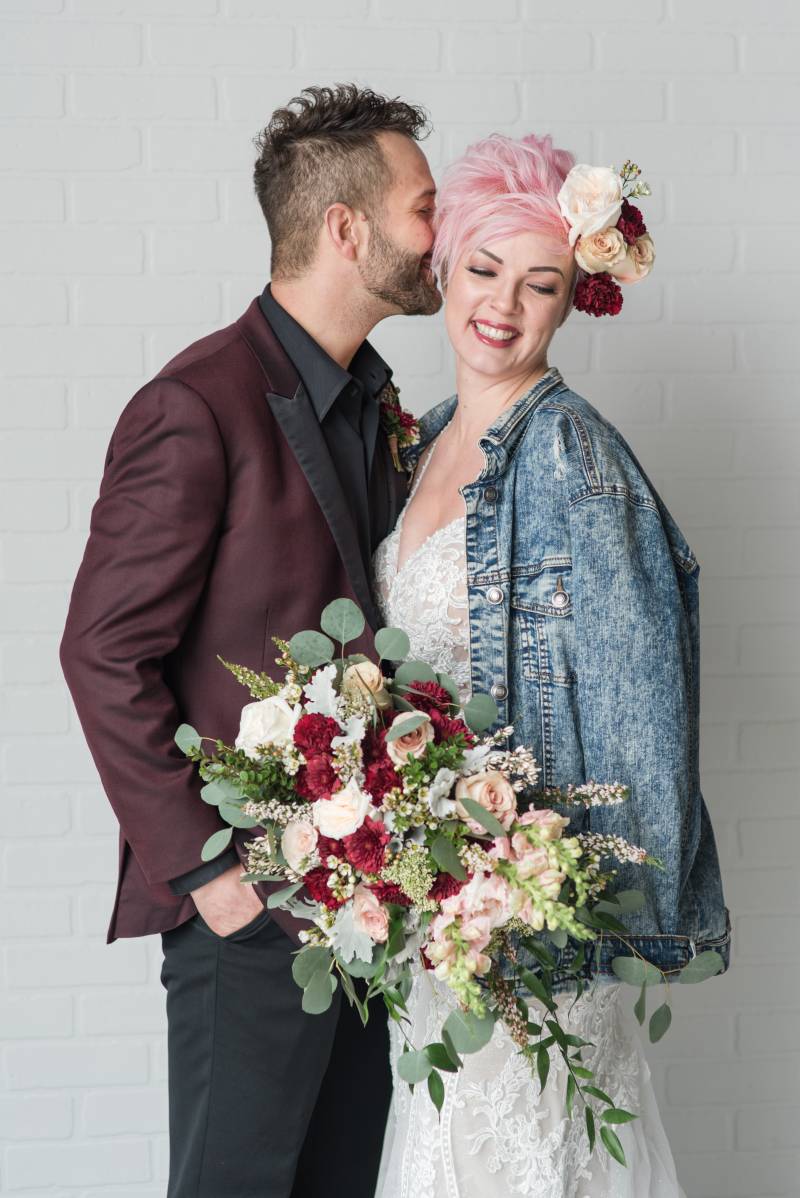 From the Creative Team:
Personalized details are what makes any wedding unique from the next. In this shoot we wanted to showcase the creativity and beauty that can come out of a couple's unique style. "You do you" should be the motto for all couples when it comes to envisioning their wedding day.