Stylized shoots are one of our favourite things to feature - you get to know so much about a professional's creative instincts and feelings. Playing off trends, strengths and instincts, the Creative Teams on these shoots share a spoken (yet unspoken!) vision of their collaborations. This shoot from CELEBRATE ~lavish arrangements~, and photographers Kate Kerluke and Ron Lai, has hints of romance, goth and glamour, and the floral details take the entire design to the next level. Hear more from the Creative Team after the jump!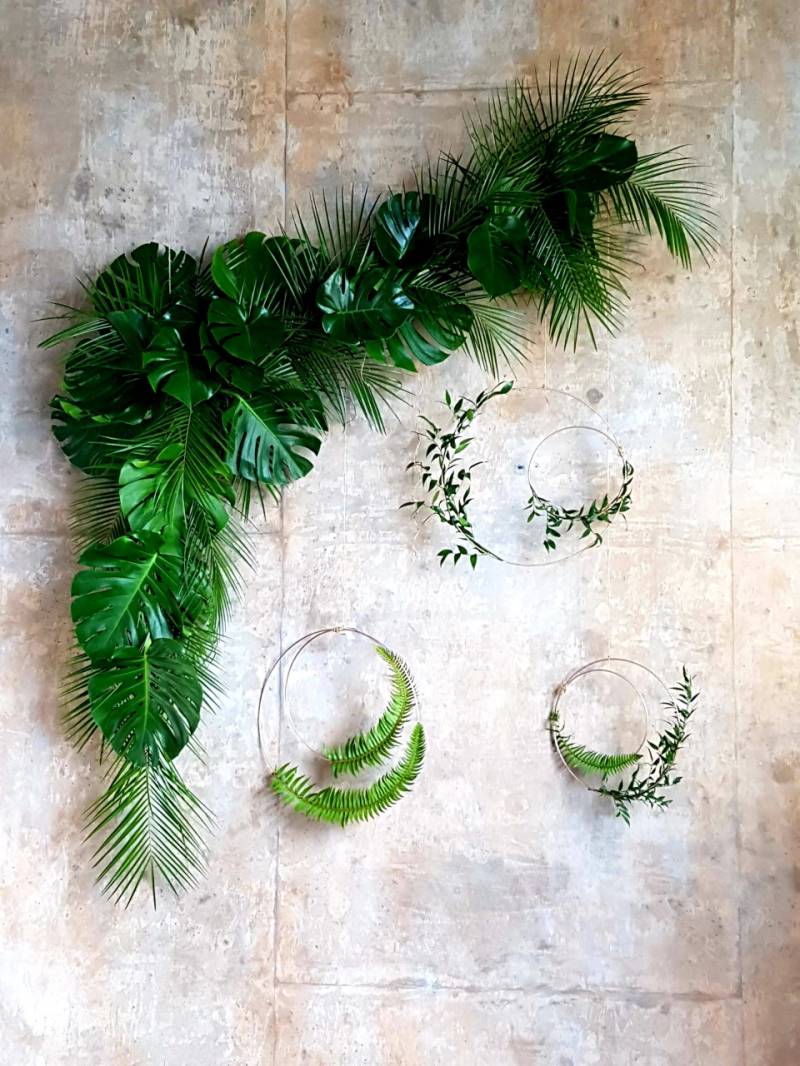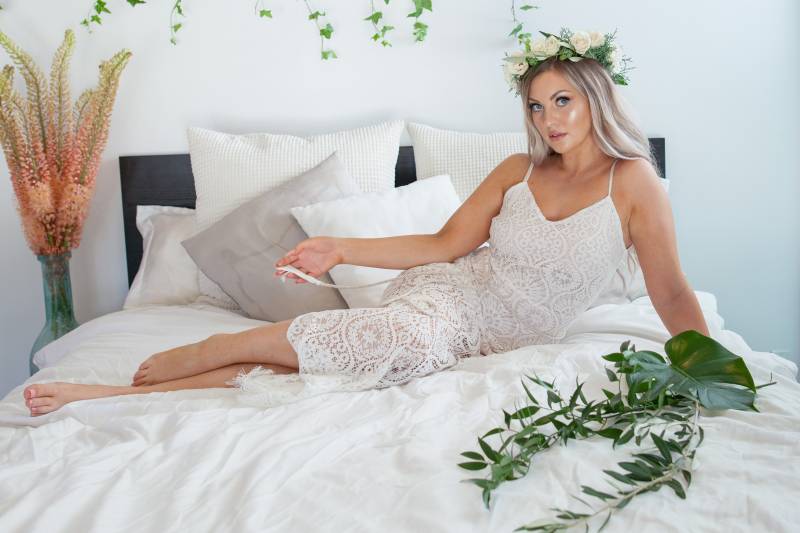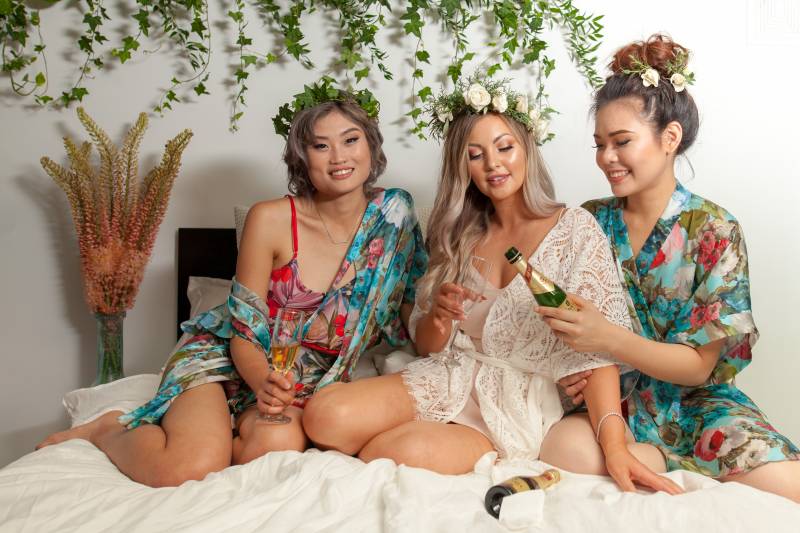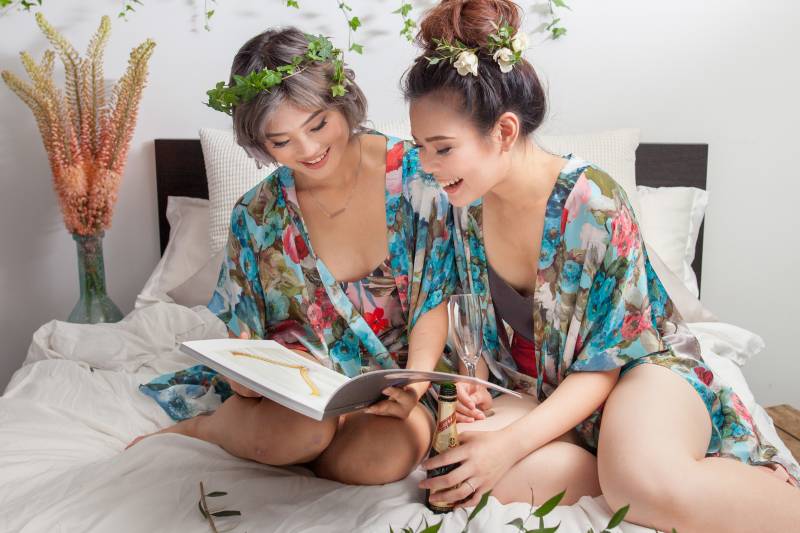 From the Creative Team
It was a design from the heart kind of day, modern and classic came together. Our Studio had somewhat of an Italian feel to it, hence the name of our shoot "Molto Bella" (Very Beautiful). Large tropical foliage meets delicate Peony and unripened Blueberries. Bold ideas and muted tones blended together to create a beautiful platform for our Vendors to showcase their talents.
Our day shooting in Vancouver, BC started out light and fun, lounging around in the fabulous fabrics of Mussho. Their loungewear is beyond comfortable! A quick pillow fight even broke out with our Ladies. If you can't have fun doing it, you aren't doing it right!
The Bouquets had people talking on their way into the building. Vanessa from CELEBRATE ~lavish arrangements~ had stumbled upon upon some barely ripening Blueberries in the perfect hue the day prior. She couldn't help but bring them into one of the Bouquets. They were a definite hit. The second bouquet had such a distinct variety of flowers and unique shape, it was almost as though the flowers framed our model.
Our Hair and Makeup Artists worked beautifully together to create a subtle and romantic look. Their expertise accentuated the beauty of our Models with a certain gentleness that shone through. Holly Dolly Makeup & Hair and Octavia Ariel Makeup Artist did a phenomenal job.
While Vanessa put the finishing touches on her wall installation of tropical leaves our gorgeous Models slipped into their Gowns from Pure Magnolia. They were timeless and elegant with a special flare of individuality to them. Our stage was set!
The photographers Kate Kerluke and Ron Lai worked together like a well oiled machine, each capturing their own unique view of the days images.
And just like that, all in a days work, with a beautiful team of caring wonderful people, you have captured beauty. "Motlo Bella".