You're dreaming of a Rocky Mountain inspired wedding, but you're not sure about planning a destination wedding or asking guests to travel. The rustic ambiance, the natural beauty of our mountainscape, the fresh, crisp air away from the city, your heart is drawn to all of it.
Flores & Pine the perfect getaway, a venue just minutes from Calgary, and yet takes you and your guest's miles away. A rustic, mountain-inspired wedding venue located in Bearspaw, it's an intimate setting with entirely modern amenities, a dream combination for a day that's wholly taken care of. A true celebration of the land and local people, Flores & Pine has created an menu filled with locally sourced products to bring you the taste of home.
The venue has been designed with flexibility in mind. Three spaces within the venue give you a wide range of custom options for your wedding, no matter the style or season. With a private bridal suite for the bridal party's convenience, Flores & Pines affords you all the luxuries of a destination wedding in driving distance from downtown.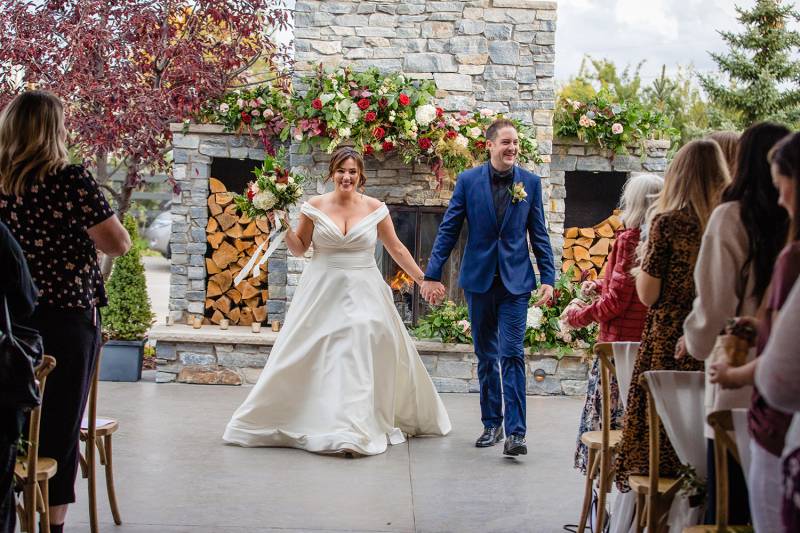 The Estate Room is elegant and refined, allowing your vision to take centre-stage. With a place for ceremonies and reception, The Estate Room is the heart of the event space at Flores & Pine and allows you to host your entire wedding in one location, start to finish.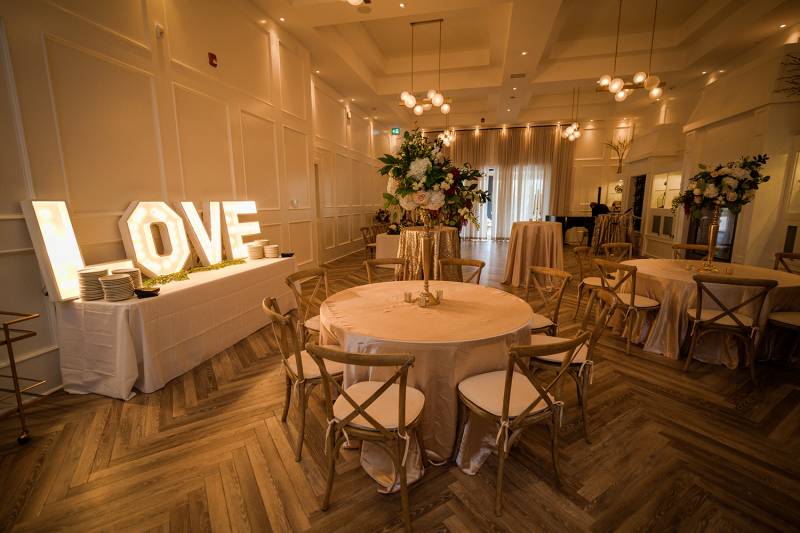 The Patio is a wonderful space for the sun-filled days of summer or the crisp air of fall, warmed with heat lamps and a crackling outdoor fireplace. The Patio can augment weddings and host ceremonies, but can also stand alone for a picture-perfect and intimate gathering.
The Atrium is the heart of the building and breathes life into each event by bringing the outdoors in. Through both rustic finishes and a tree canopy, the airy Atrium will allow for a more secluded, exclusive way of celebrating.