Today's inspiration shoot from Calgary wedding photographer Alexandra Kurta Photography is filled with all the fun colour, joy and sunshine we all need right now! Filled with a vintage vibe, the decor is a mix of floral details and lemon embellishments. The shoot feels so warm and fresh, everything from the smiles of the bride and groom to the paper wheels to the backyard mocktails and custom popsicles making us feel like we can feel the warm backyard breeze on our arms. Hear more from the photographer and meet the entire Creative Team after the jump!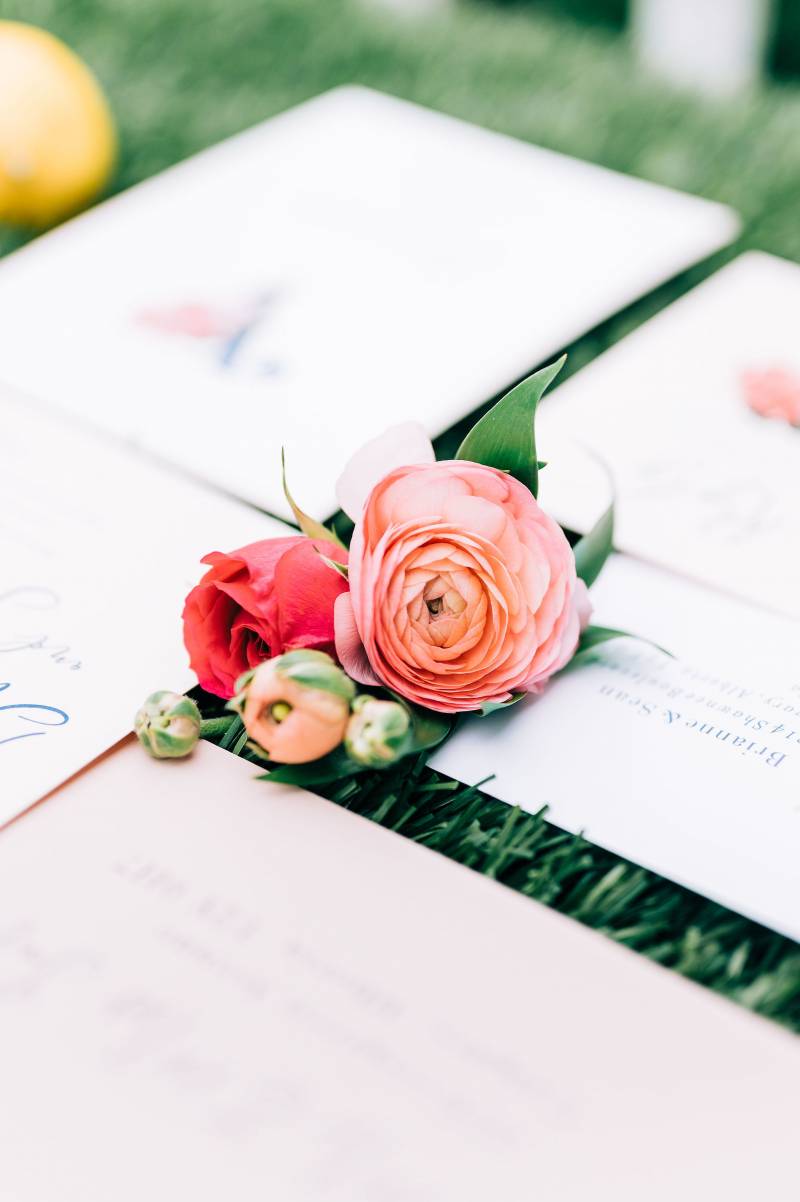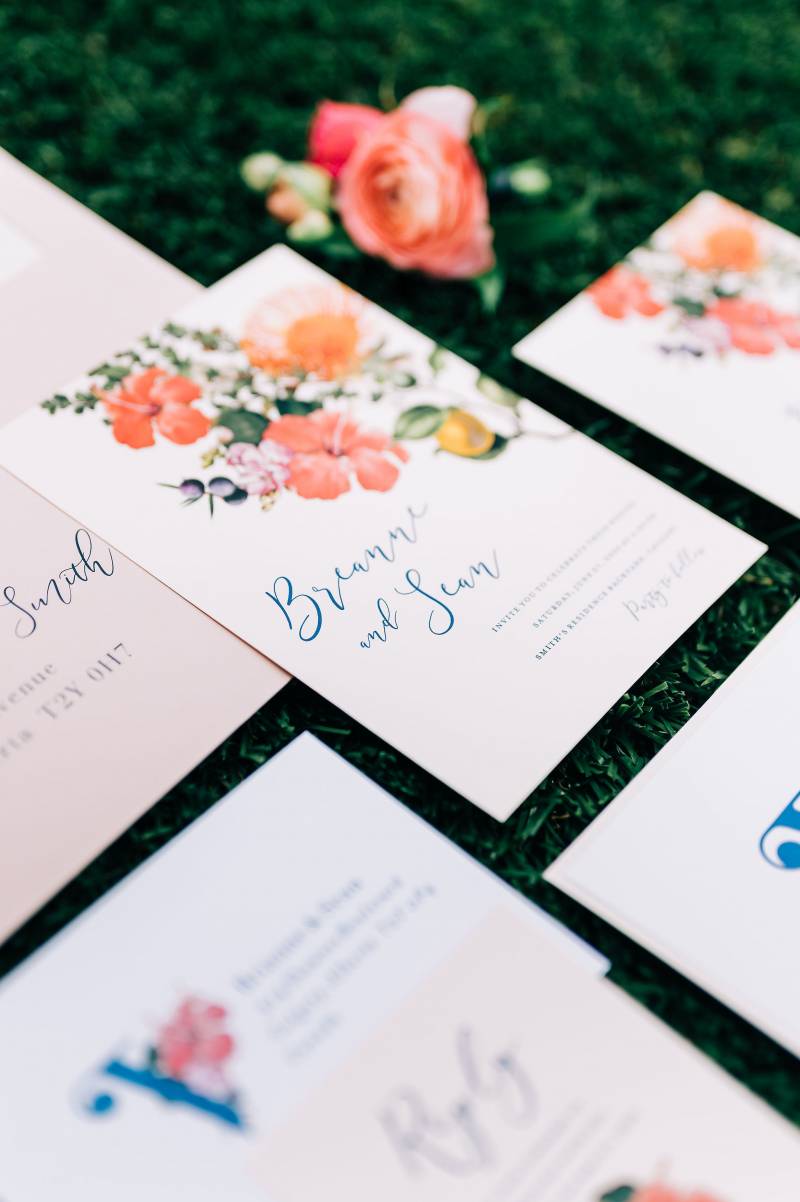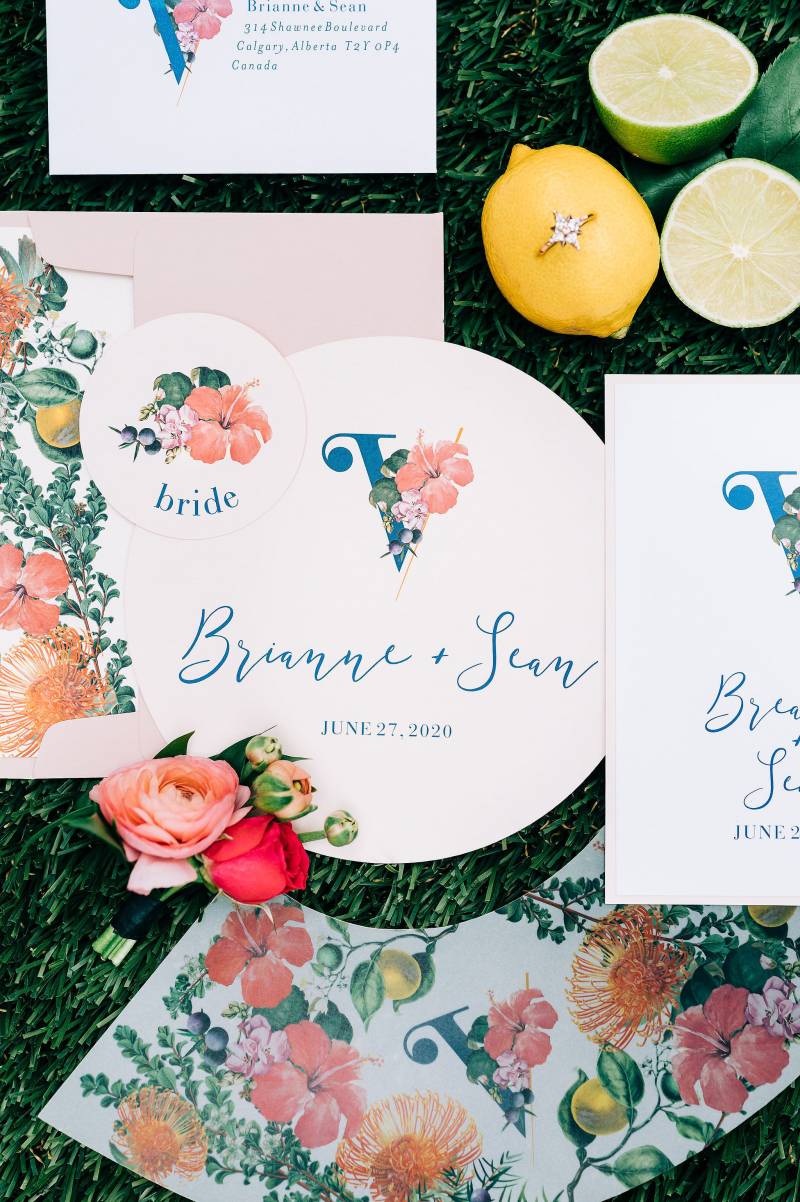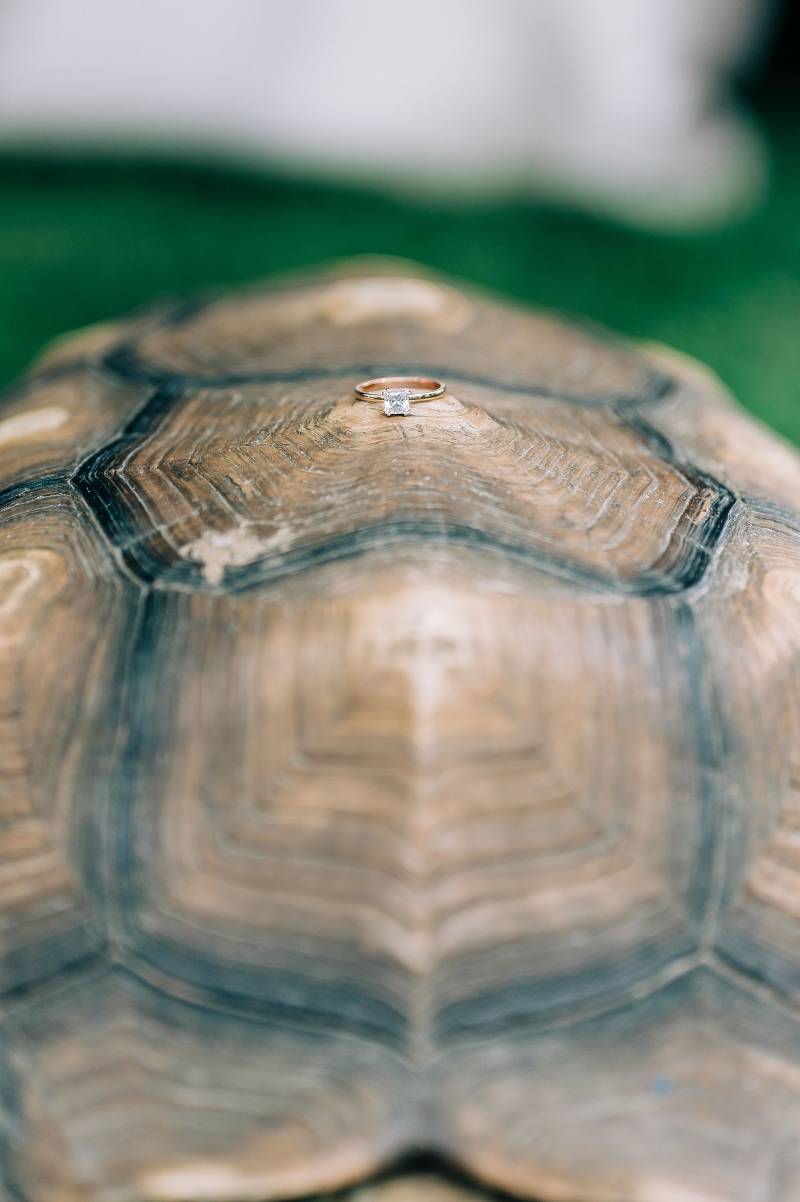 "The uncertainty that comes with COVID19 is uncomfortable and scary, but todays styled shoot highlights that there is certainty that no matter where, when or how your wedding takes place, we can promise it will be magical. Yes, I am certain it is going to be magical. The history of our world is made up of great love stories. You as a couple are the story, while your wedding tells the story and celebrates it — not the other way around. The date, the time, the venue and the guest count can change, but the heart and the story will always remain untouched because you are the story. No matter what changes occur, your original stunning wedding WILL transform into another stunning wedding.
There is something really romantic and special about this "secret" wedding as we are lovingly referring to it, and we love this solution. In light of all of the above, the Team of vendors wanted to show you how you can make things exciting and benefit from these changes in plans.
To metamorphose a backyard into a "Secret Garden" was the mission. A lower guest count is not idyllic, but it does have a little silver lining and benefit — and that is having more wiggle room in your budget , therefore a lemonade cotton candy wagon, ice cream truck and a gourmet food truck were added, along with spectacular florals, unique animals and a patio dining room decked out in grey, blacks and whites, under a beautiful gazebo created the perfect location for this very unique wedding. Indeed the Secret Garden!
Kangaroos, a baby wallaby and some sugar gliders added magic, bringing a touch of home and nostalgia for the bride that hails from Australia's capital, Canberra. We truly believe that we are going to see some of the most magical, meaningful and sentimental weddings come out of this. With a heart filled with hope and optimism, we stand with you and wish you all the best as you plan your dream wedding in 2021."