Summer summer summertime, Time to sit back and unwind. Today's bridesmaids inspired shoot has us humming all the DJ Jazzy Jeff and Fresh Prince! Summer is here, summer weddings are here and the 90's are back in a major way. The amazing collaborating team, Calgary wedding makeup studio Trena Laine Makeup Studio, Calgary wedding hair stylist Hammer Headz Salon and and Calgary photographer Jessica Catherin, with fashion from Calgary wedding dress salon Blush & Raven have put together the perfect fashion inspiration shoot, with a 2019 take on classic 90's style. Halter tops, high slits, major brows and chalk hair are all little details that bring back the 90's in this concept.
This shoot has an extra special place in our hearts - today is the two year anniversary of ,when Trena Laine Makeup Studio and Hammer Headz Salon joined forces to create a beauty and aesthetics hub and we couldn't happier or more proud of how far their business has come! Congratulations! Hear more about the creative concept and meet the entire Team after the jump!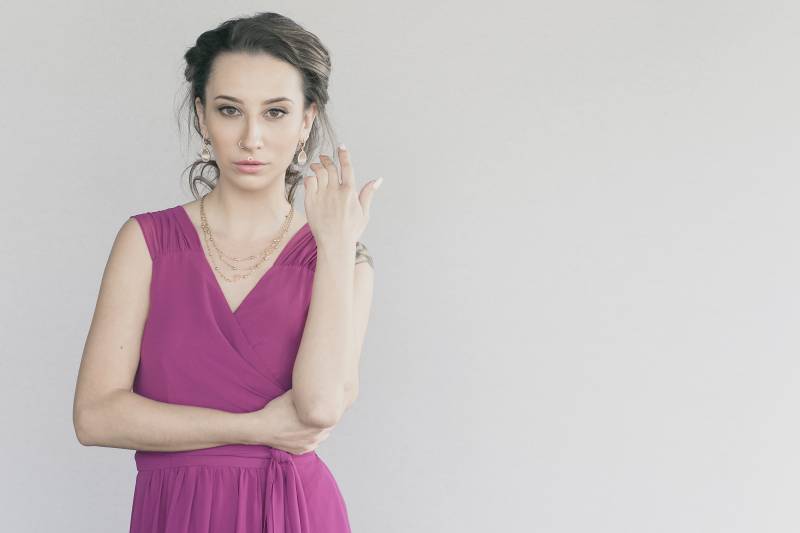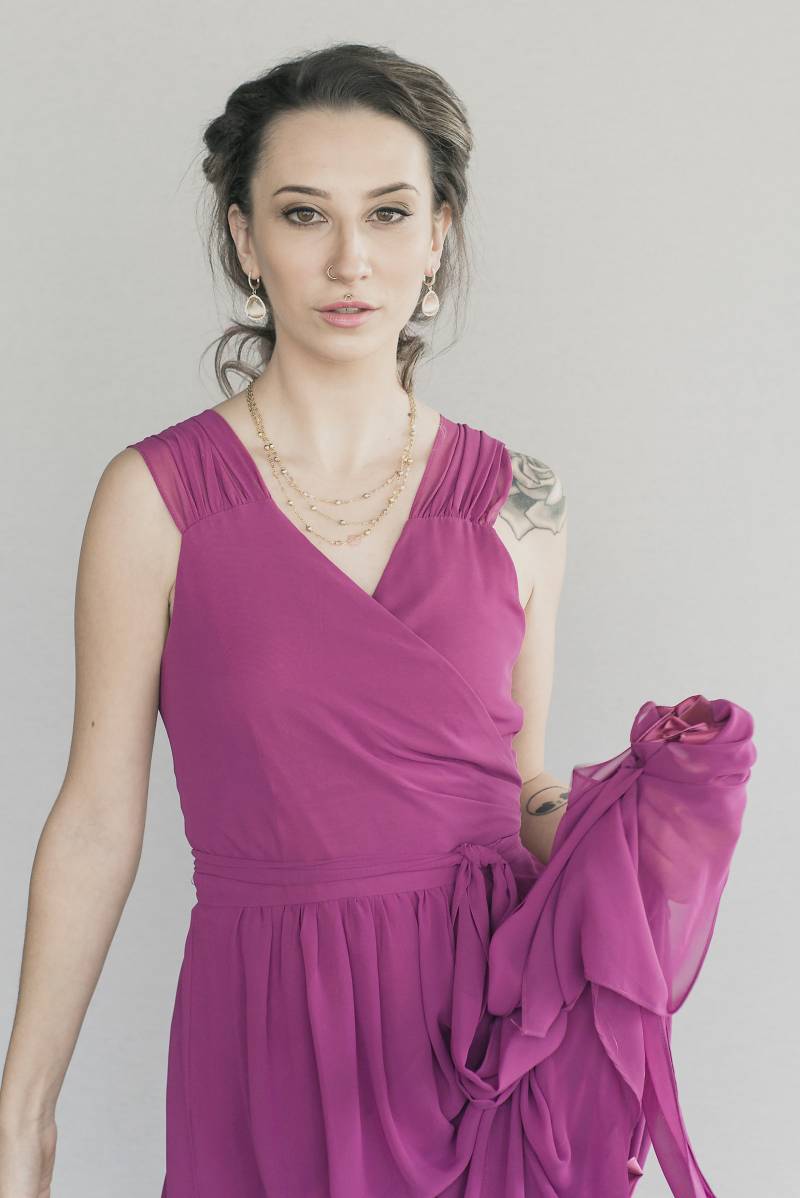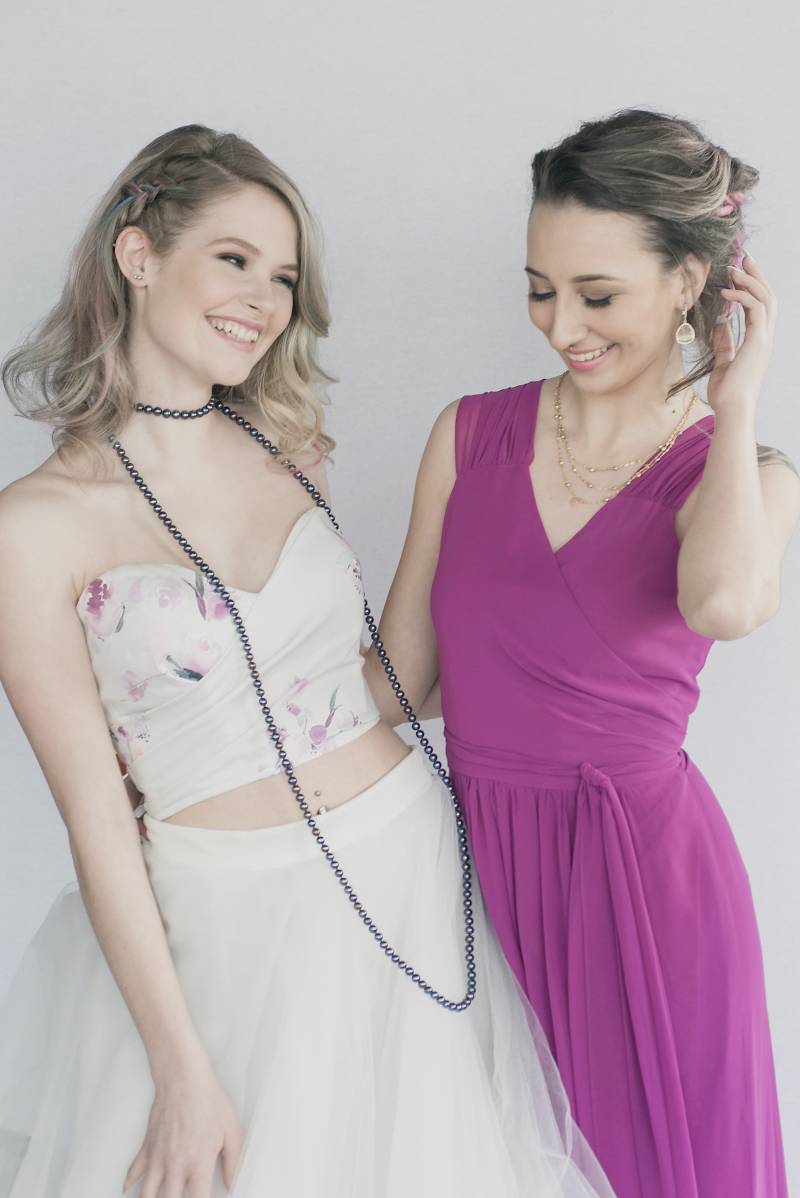 From the Creative Team:
Jessica Catherin and Trena Laine pulled together a fun afternoon with a few local vendors for an Inspiration was Summer of 90's with the pastel tones and beautiful paisley, flower fabrics that took most of us back to a time where your mother hand-sewn your outfit for a family occasion and the convenice store around the block that provided us with cotton candy coloured lollipops.
Delicate, pretty and playful was our details but with a modern spin to the makeup, hair and accessories.
From bridesmaid to bride, you will see the feeling of 90s grunge softened with baby blue and pinks, hints of lavender and mint and lace finishes in Blush & Raven's dresses with fabric so soft, you feel you may be wearing pj's.
EVStenroos jewelry complimented the dresses beautifully with pearl necklaces of different shades, gold earrings and delicate necklaces strung from our pretty model's necklines.
Hair is soft to the touch, teased with hints of cotto candy inspired hues and in the last images brushed out for a unique spin to the 90s permed hair styling.
Makeup is delicately enhancing our models with hints of pinks, peach and taupe finishes.