We are loving the autumn sunshine that is filling this beautiful flower girl fashion inspiration post from Rae's Closet and photographer Jessica Pechet! The blue skies and warm golds of the tall grasses highlight just how sweet and elegant these modern flower girls dresses are. A full range of pastel colours and delicate designs, these dresses are perfect for any style of flower girl waltzing down the aisle at your wedding.
We love the attention to detail in the design of these gowns, from the tassles, to the highneck tulle collars to the floral embroidery. From the tiniest flower girl (who might even need to be pulled in a wagon) to Jr. Bridesmaids, these dresses are absolutely Pin-worthy. Hear more from the Creative Team after the jump!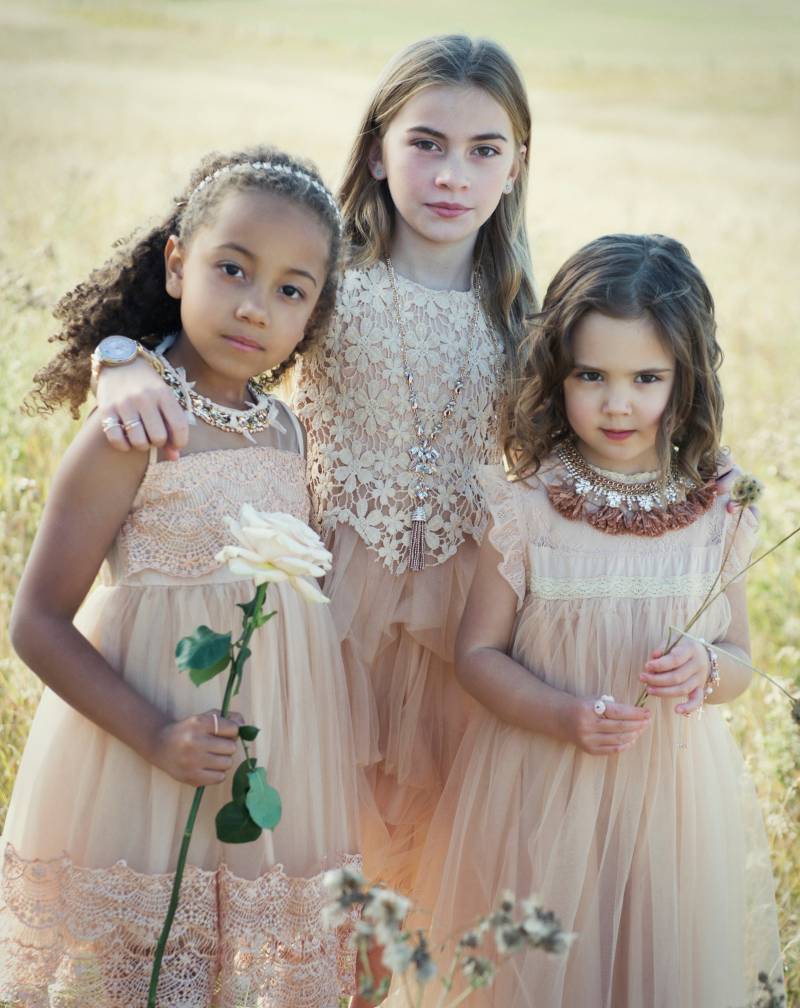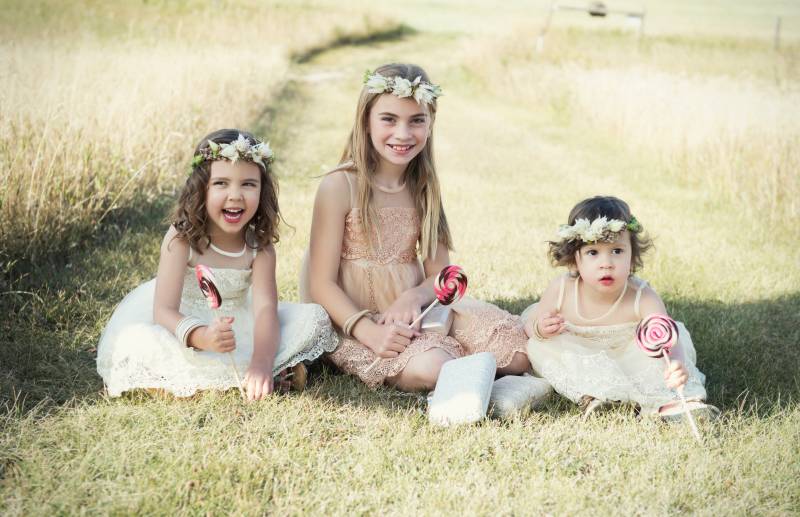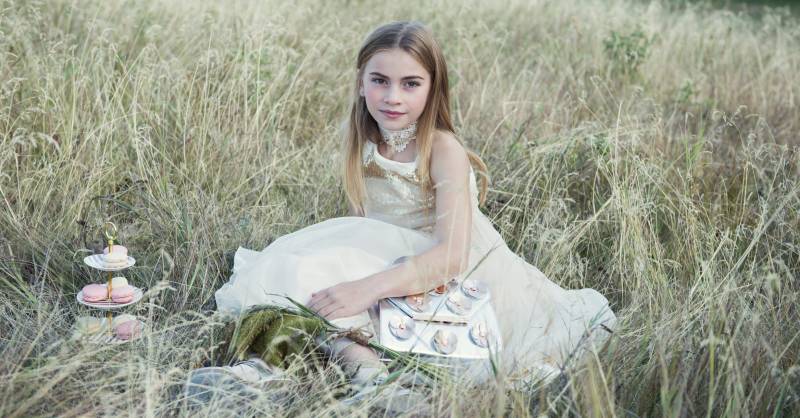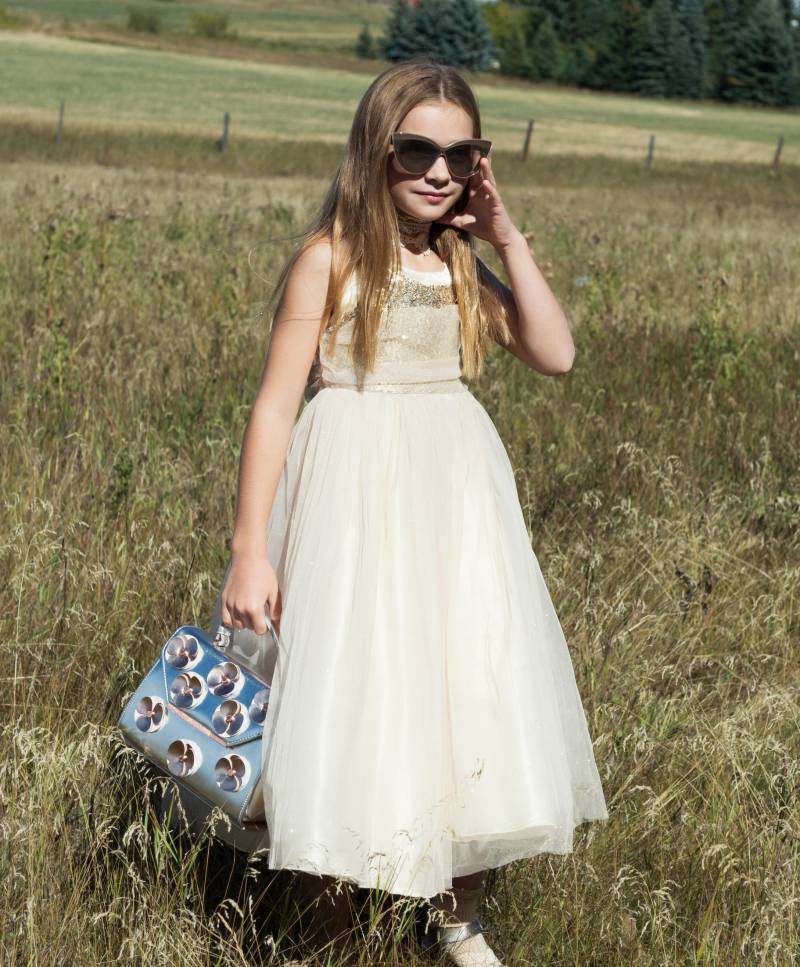 From the Creative Team:
The horizon stretches over the Payne Farm as the autumn sun sets on the western foothills. Turning into the estate you are welcomed by a rainbow of ivory, champagne and blush dresses as they hang in the sun light. As the wind blows through the tulle you can hear the excitement as little girls whisper and play games in the swaying grass. A new crop welcomes a fresh look for the smallest members of your wedding party. The Flower girl dress is often one of the last decisions that a bride will make and in this new season of bespoke design, these tiny gowns have risen to the occasion. Following close behind the trends in bridesmaid and romantic wedding attire. Mix and match styles have popped up offering a pallet of hues and designs to choose from. Choose one dress in complementing tones, or select one color in different looks to match your flower girl's unique sense of style. Gone are stiff and itchy fabrics that we all remember wearing and replaced by soft, delicate and unique designs that are comfortable and stretchy for the little ones from the ceremony to the dance floor. Don't forget to finish the look with accessories that step into a new age of creativity; from fresh flower necklaces, rings and hairpins to jewels borrowed from women's wear straight from your closet or the local mall. Say hello to these new trends of flower girl dresses and let your creativity go wild.