Tying the knot with your person is a beautiful celebration of love, commitment, and unity, but they can also break the bank. However, there's no need to start your journey as a married couple in debt. With some thoughtful planning and creative ideas, you can have a memorable wedding without emptying your wallet. In this blog, we'll explore various ways to save money on your special day without compromising on the magic
Set a Realistic Budget
The first step in saving money on your wedding is setting a realistic budget. Determine how much you're willing to spend and stick to it. Prioritize your wedding expenses by allocating more money to the elements that matter most to you and your partner. Remember, having a budget doesn't mean sacrificing your dream wedding; it's about making thoughtful choices.
Choose the Right Venue
Selecting the perfect venue is crucial, as it can significantly impact your budget. Consider non-traditional options like parks, beaches, or your own backyard. These options are often more affordable than dedicated event spaces. Additionally, booking your wedding during the off-season or on a weekday can lead to substantial savings.
Courtesy of Ethereal Backyard Wedding
Courtesy of Beachfront Wedding in Kelowna
Trim the Guest List
A smaller guest list means fewer invitations, less catering, and a smaller venue. A more intimate gathering can create a more personal and meaningful experience.
Courtesy of Intimate Backyard Elopement
DIY Decorations and Favours
Get creative by making your own decorations and wedding favours. Crafting can be a fun and cost-effective way to personalize your wedding. Whether it's centrepieces, table settings, or thank-you gifts, DIY projects can add a personal touch to your big day.
Courtesy of A Simply Beautiful Beach Wedding in the Alberta Ranchlands
Courtesy of Pinterest Dream Wedding
Courtesy of Minimalistic Wedding in the Mountains
Limit the Bar Options
Alcohol can be a substantial part of your wedding budget. To save money, consider offering a limited bar menu with just a few drink options or implementing a cash bar. Alternatively, you can serve a signature cocktail that reflects your personalities.
Simplify Your Wedding Cake
Instead of an elaborate, multi-tiered cake, opt for a smaller cake for the cake-cutting ceremony and serve sheet cakes to your guests. Alternatively, explore non-traditional dessert options like cupcakes, donuts, or a dessert buffet.
Courtesy of A Simply Beautiful Beach Wedding in the Alberta Ranchlands
Courtesy of Rocky Mountain Horseback Elopement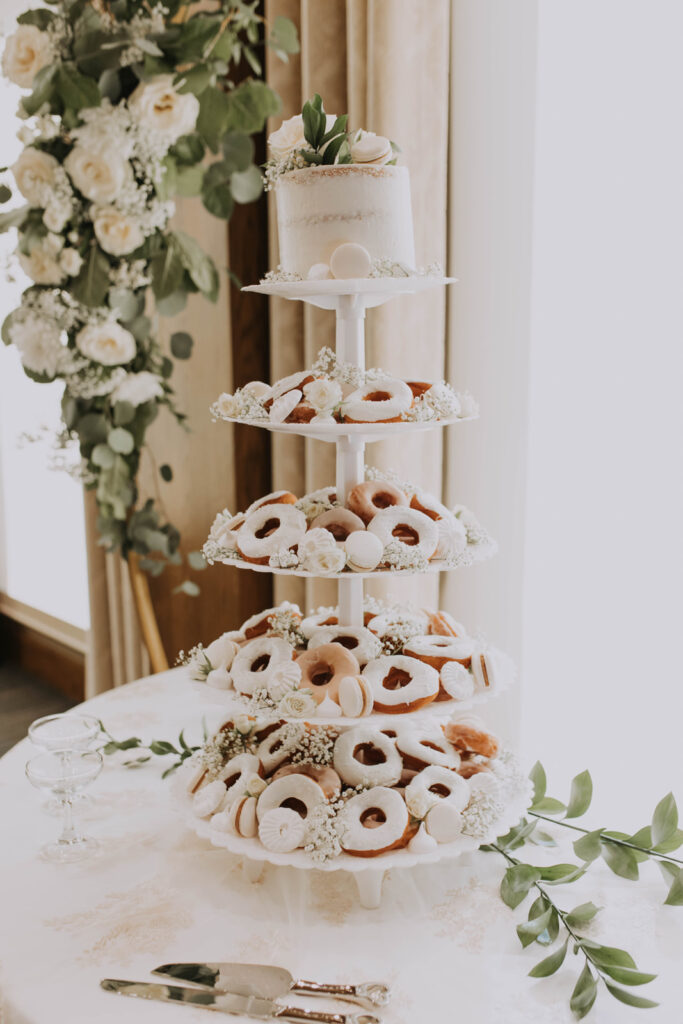 Courtesy of Minimalistic Wedding in the Mountains
Bargain Hunt For Attire
Don't rush into purchasing your wedding attire. Look for sales, sample sales, and second-hand options for wedding dresses, suits, and accessories. Some options for purchasing second-hand options include online and consignment stores!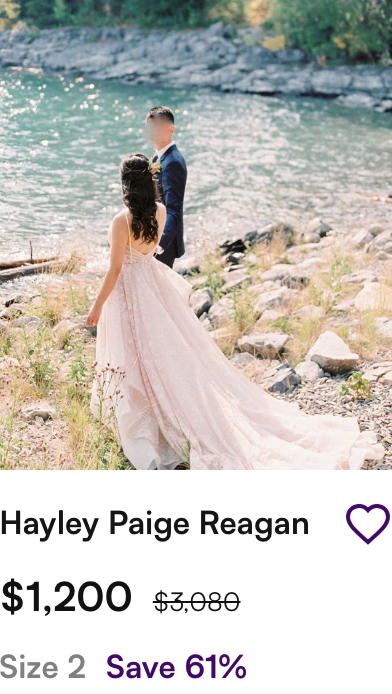 Courtesy of Preowned Wedding Dresses
Your wedding day is a significant milestone, and it's essential to make it memorable. You don't need to spend a fortune to have a beautiful and meaningful celebration. Setting a budget, making thoughtful choices, and getting creative can save you money while still having the wedding of your dreams. The most important aspect of your wedding day is the love and commitment you share with your partner. And that's something that doesn't come with a price tag!