From the Creative Team
This wedding is a mirror representation of the couple themselves. The location was Urban Calgary, where the couple spends a lot of their time in everyday life, we stopped in at their favorite brewery for a beer, something they do as a regular date night, and we had a blast the entire day! You know it's a fun wedding when your cheeks hurt from laughing only a few hours in!
The Couple's Love Story
Our story all started when I first started in my current job as an Assistant Manager for the allied health team at the Foothills Medical Center. As soon as I met Sam (she was already a manager for the stroke unit, where some of my staff work at FMC), I developed a little crush on her. For the first meeting we ever booked together, I actually brought her entire unit some cookies to get in her good books and she ended up cancelling on me last minute! So not the best start, but anyway, we ended up having many meetings over the next several months for various reasons – I was always impressed by her and always dressing to impress. After 9-10 months or so, we finally had a chance to hang out outside of work after a work event and we became friends, which developed quickly into something more after she made a bet with me at Greta Bar and ended up owing me dinner lol. We had our first date on Dec 23 – her first date ever with a girl. Sam was nervous, got very drunk, leaned in for a kiss at the end of the night and ended up running away (literally) just before it happened. Anyway, we were both nervous when we made it official a few days later, it really grew from there. I said I love you first, but she followed quickly after. Just to keep things professional at work, we made sure to set boundaries so we actually didn't share about our relationship at work until after we got married and now we're thinking we should have told people earlier because everyone has been so excited and supportive! It was a really nice high point during a very challenging 4th wave so that was awesome. Like our MC said at the wedding, FMC is a special place for all of us because of the relationships and friendships that we've built with our colleagues and this relationship between Sam and I is no exception! In terms of getting engaged, I made her believe that it wouldn't happen for a long time (even started a fight about it) and surprised her during sunrise in Banff while sitting on the docks of Vermillion Lakes. Hasn't been the most easy planning a wedding and hosting during the pandemic, but we've been lucky and it was all worth it! We are the same in all the right ways and different in all the ways we compliment each other. The honeymoon period is definitely not over!
Confetti Directory Members Featured In This Shoot
Canada's most extensive wedding vendor directory, we feature vendors for weddings of every style, size and budget.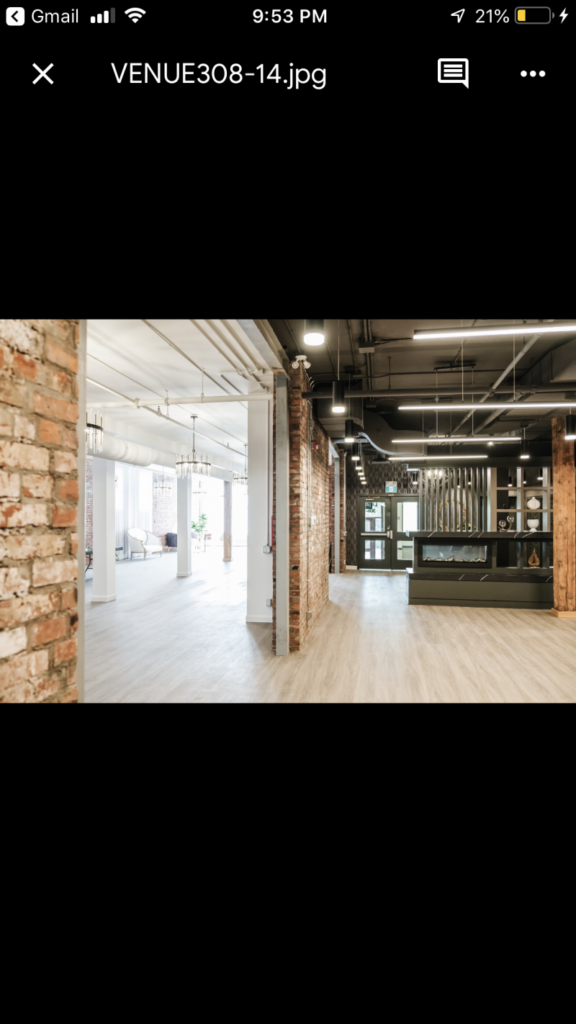 Venue 308
Wedding Venue
Meet the Creative Team
Is your business featured in this post? Click here to get started.