A wedding colour that still gets us giddy, Marc and Jennifer's wedding is filled with sweet mint details! Mint is such a versatile colour - we love to see it paired with navy, with bright yellow, with rich purples and most of all, with blush! So it's our lucky day that Marc and Jennifer choose this perfect palette pairing.
Photographed by Calgary wedding photographer Milton Photography, Jennifer and Marc started their day with a traditional tea ceremony, and Jennifer looked stunning in her red tea ceremony dress and jade jewellery. She made an outfit change to her Western wedding dress, with a thick lace straps and a v-neckline, and said her vows holding an overflowing bouquet of white blooms. With their furbaby acting as their ring bearer (ADORABLE), their entire day had a garden inspired feeling that we can't get enough. Hear more from the couple and meet the entire Creative Team after the jump!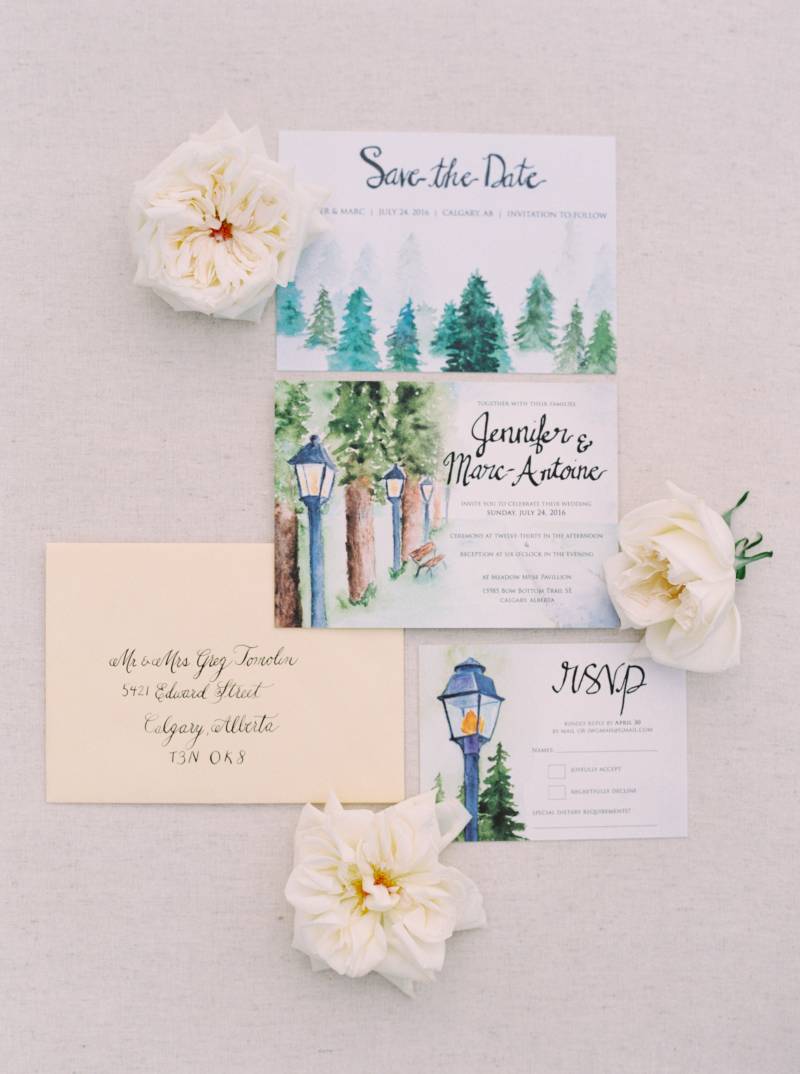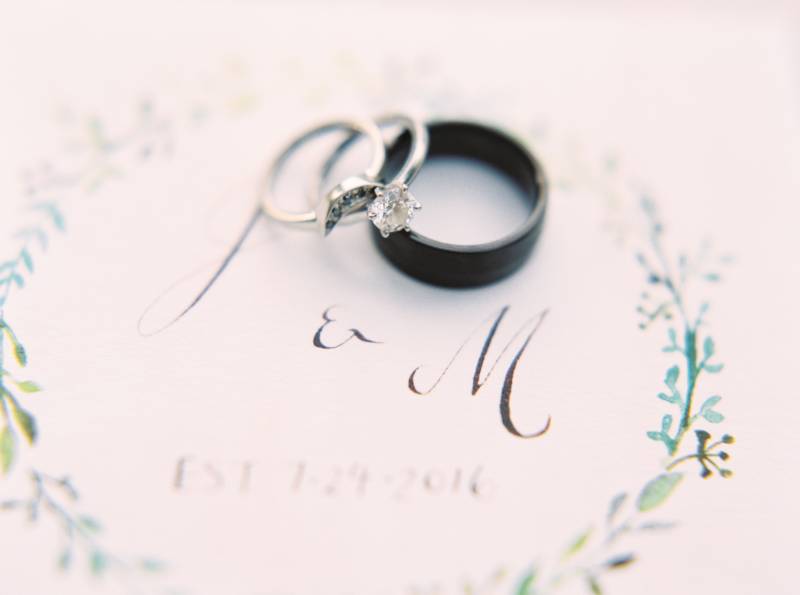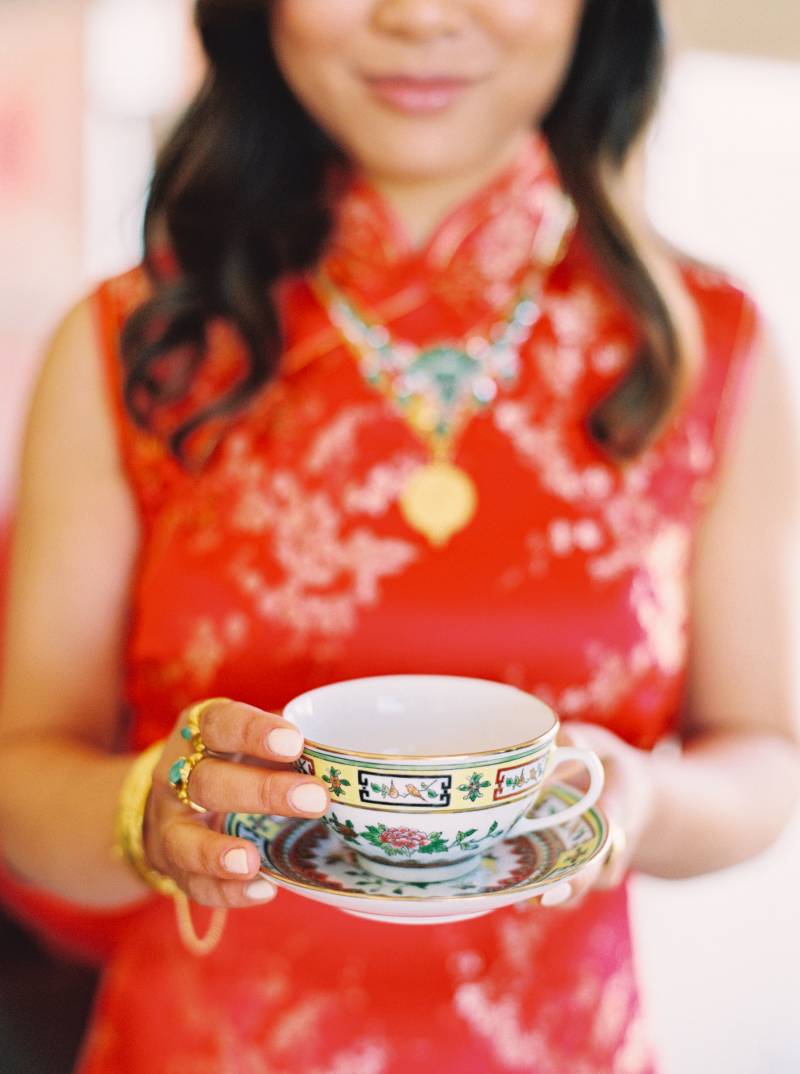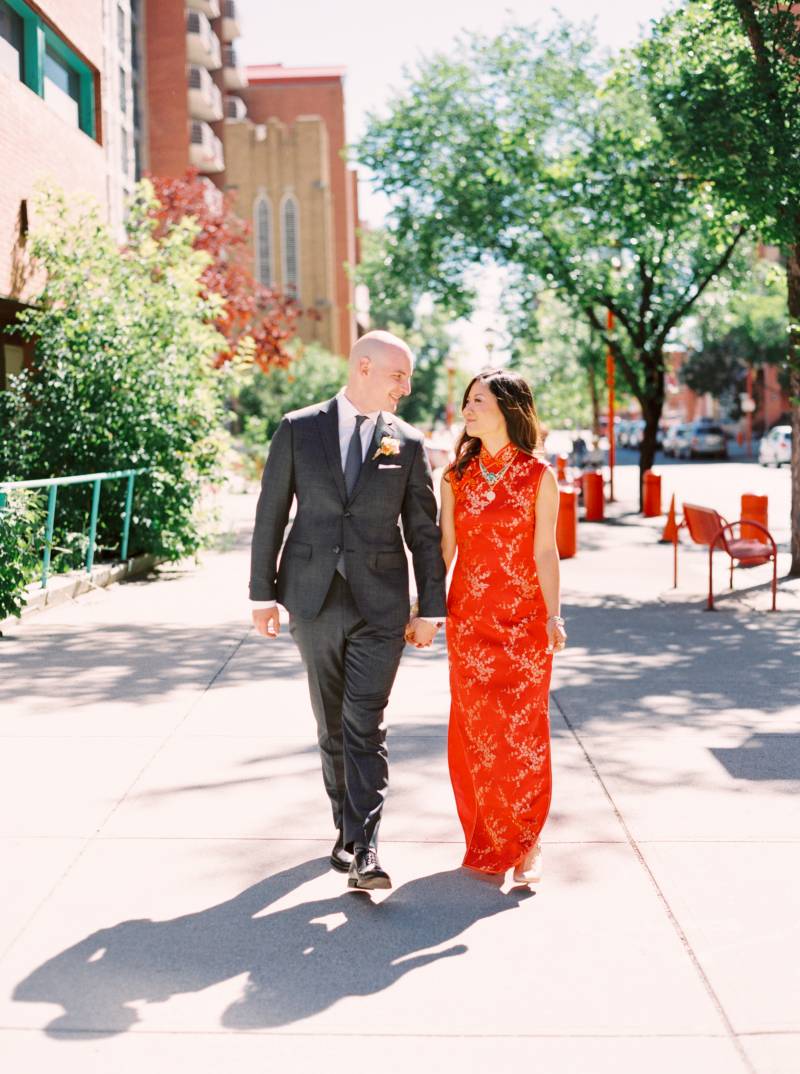 From the couple:
They say the best relationships start out as friendships and since our wedding is just a huge party dedicated to our close family & friends, we wanted to incorporate the friendship theme throughout our big day and support local businesses - My sister designed our watercolor invitations (along with menu and place cards) with custom calligraphy, and we asked various friends to take on roles such as a baker (for the cake and cupcakes), singer (and guitarist for the ceremony), florist (for the hanging floral arch and floral wreaths around the chandeliers at our venue), ring bearer (our puppy!) and even having a Marc's childhood neighbor officiate our wedding! My favorite part of the day was when my husband (rudely!) interrupted my photo booth session with my girlfriends to grab my hand and sit me in front of him - He had been secretly practicing the guitar so he could play and serenade one of my favorite songs to me. I was floored!