Today's bohemian beach wedding is beyond beautiful – we've got all the sunsets and sand we need! Dawn and Eric's wedding, photographed by Raelene Schulmeister Photography, is filled with bohemian touches and handmade details that we just adore. Dawn's wedding dress from Novia Mia Red Deer is beyond stunning and we love her bridal style. Here more about their wedding day, and their wedding planning process, after the jump!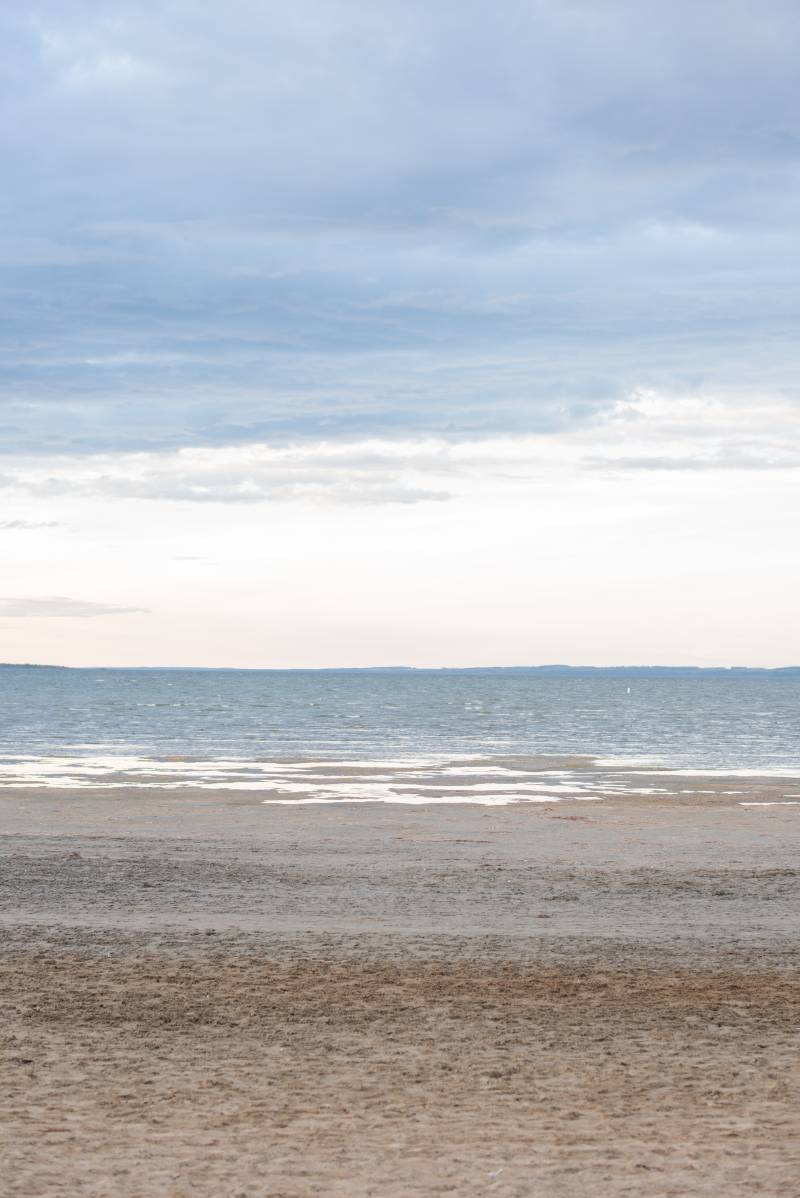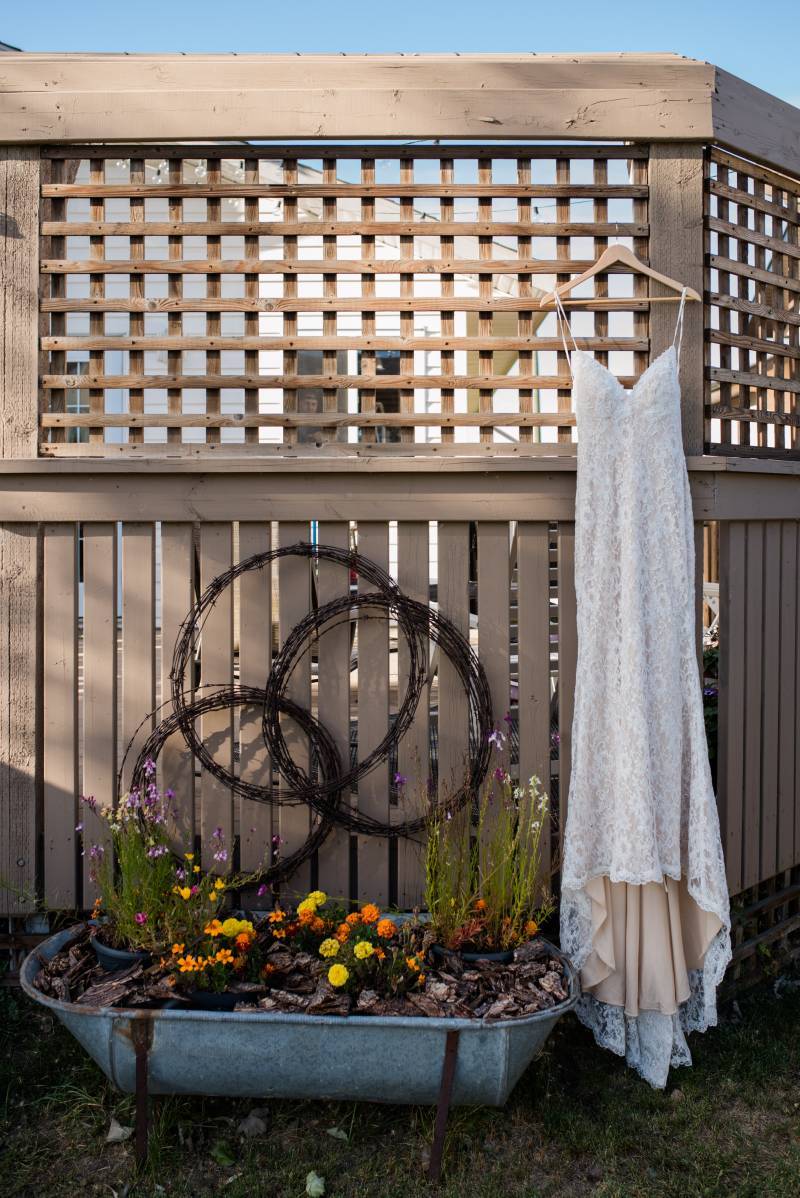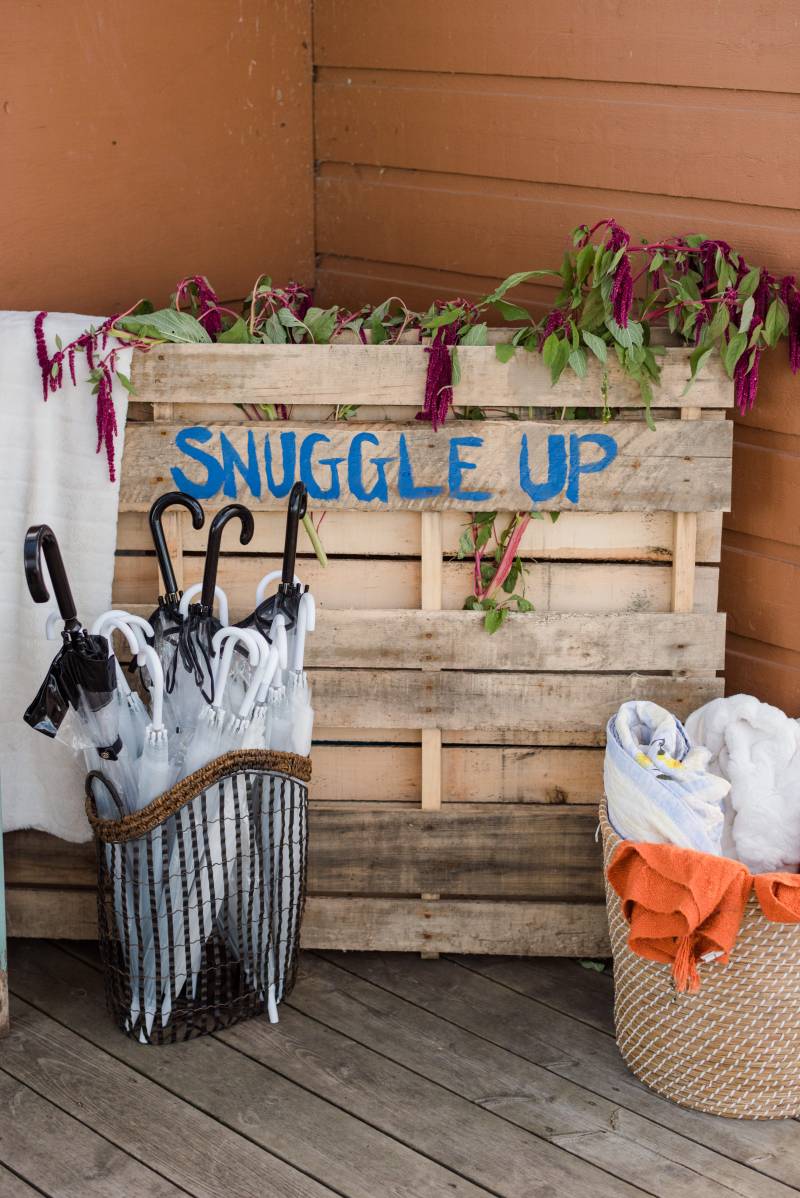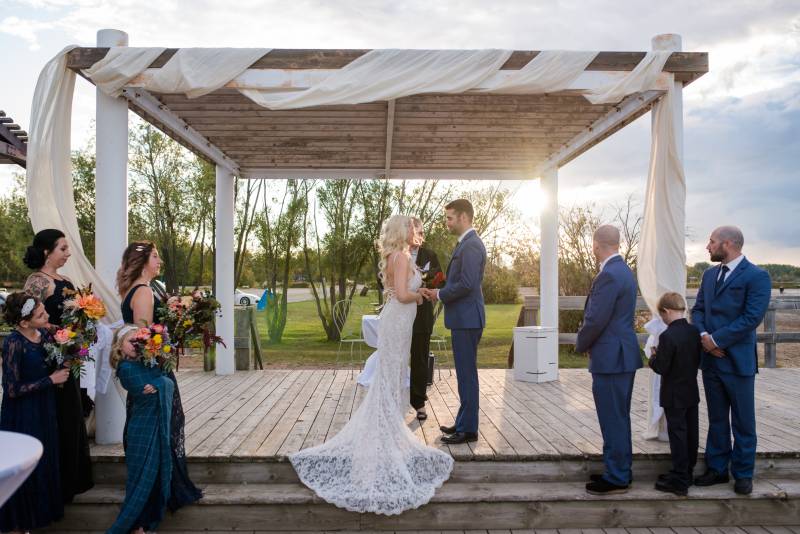 From the photographer:
Dawn and Eric's romantic Aspen Beach wedding in September was so much fun! The day was relaxed and the evening ceremony on the beach was absolutely perfect for them since they had their first 'official' date there too!!
From the Bride:
Eric and I met on and online dating site. I saw his profile and thought he was absolutely adorable. I sent him a message and we started chatting. We originally met half way at a coffee shop in Olds and our first official date ended up at the lake where we were married.
WHAT WAS THE INSPIRATION OR THEME BEHIND YOUR WEDDING DAY?
Eat Local, Drink Local was the inspiration for this wedding. We wanted the event to have a Farm to Table / Farmer's Market feel to it. We achieved this by focusing our attention on a few different elements. First the ba;. we constructed a pallet bar with our inspiration being a lemonade stand. All of our alcohol was from local vendors that I knew from hosting an annual art show/ craft beer and wine tasting. It really was a fantastic collaboration from some amazing vendors in the area. We got all our beer from Snake Lake Brewing Co in Sylvan Lake. We opted for Mead (or honey wine) from Grey Owl Meadery in Alder Flats. The wine came from Shady Lane Estates in Barrhead, which has also recently started a craft distillery, West of the 5th. For hard alcohol we decided to try something different and went with Moonshine from West of the 5th, however we wanted to maintain our Farmer's Market feel. We asked our bartender to come up with some custom drinks for us. He came up with some amazing cocktails and we named them with fun names like Grandma's Apple Pie, Homemade Jam, and A Taste of Home.
THE FARM TO TABLE FOOD
Next came the food. Since we had a sunset wedding on the beach, and the wedding was more about the party with good friends, we opted to skip out on a traditional meal and started the reception at 8:30 at night. In its place we went with a Charcuterie/grazing table. We purchased all the pickles from the local market, the veggies came from a local greenhouse just off Hwy 12 and the fruit came from my favourite BC Grower at the market. The cheese was sourced from Sylvan Star Cheese in Sylvan Lake. The meat all came from a local butcher and fabulous friends, 6th on the Block in Gull Lake.
CAN YOU SHARE ANY TIPS ABOUT PLANNING A WEDDING TO FUTURE COUPLES GETTING MARRIED?
Don't get too caught up on tradition and stay true to yourself. Weddings today don't have to be stuffy, formal events, based on activities solely done to keep your mother happy. Do things that make you and your partner happy, and not to please everyone else, unless of course they are paying for it and then learn to compromise and communicate. Don't lose focus of what is important, at the end of the day this is a party to celebrate the love that you and your partner share. Your guests aren't going to know that you had planned certain details that ended up getting forgotten or changed for whatever reason, be flexible in your choices and allow it come together naturally.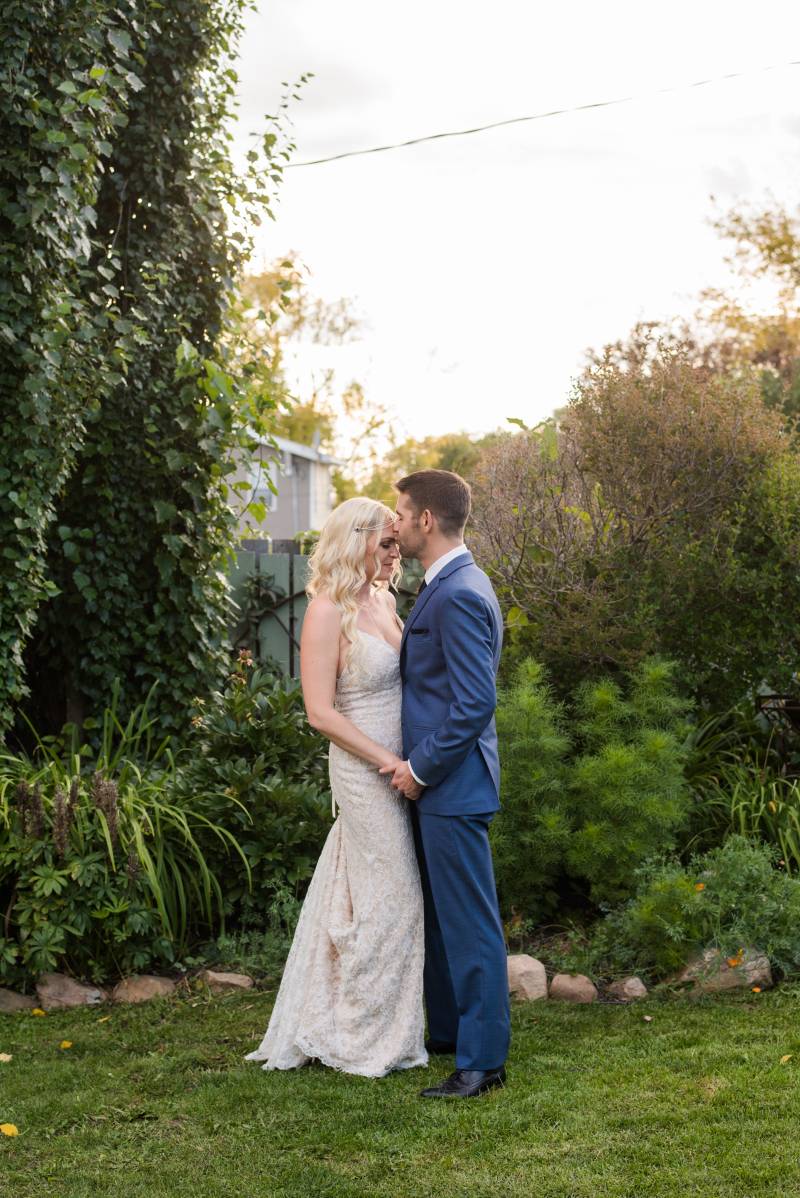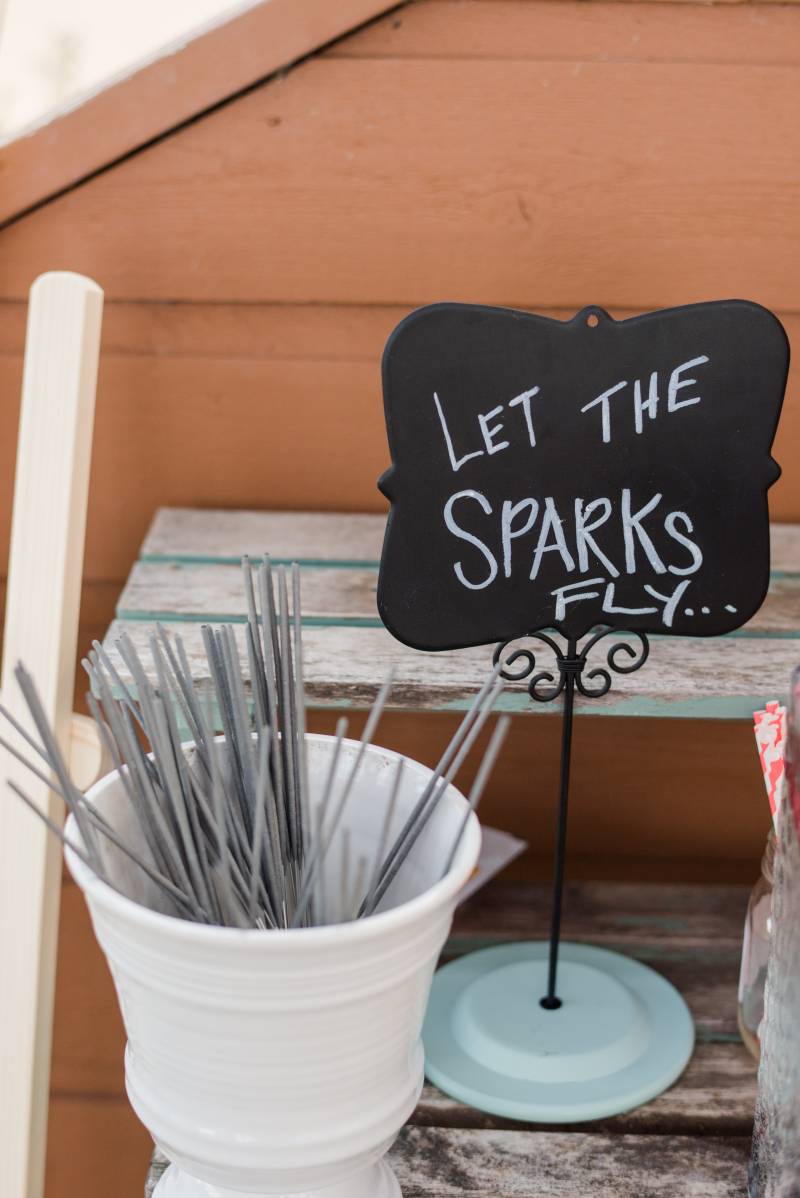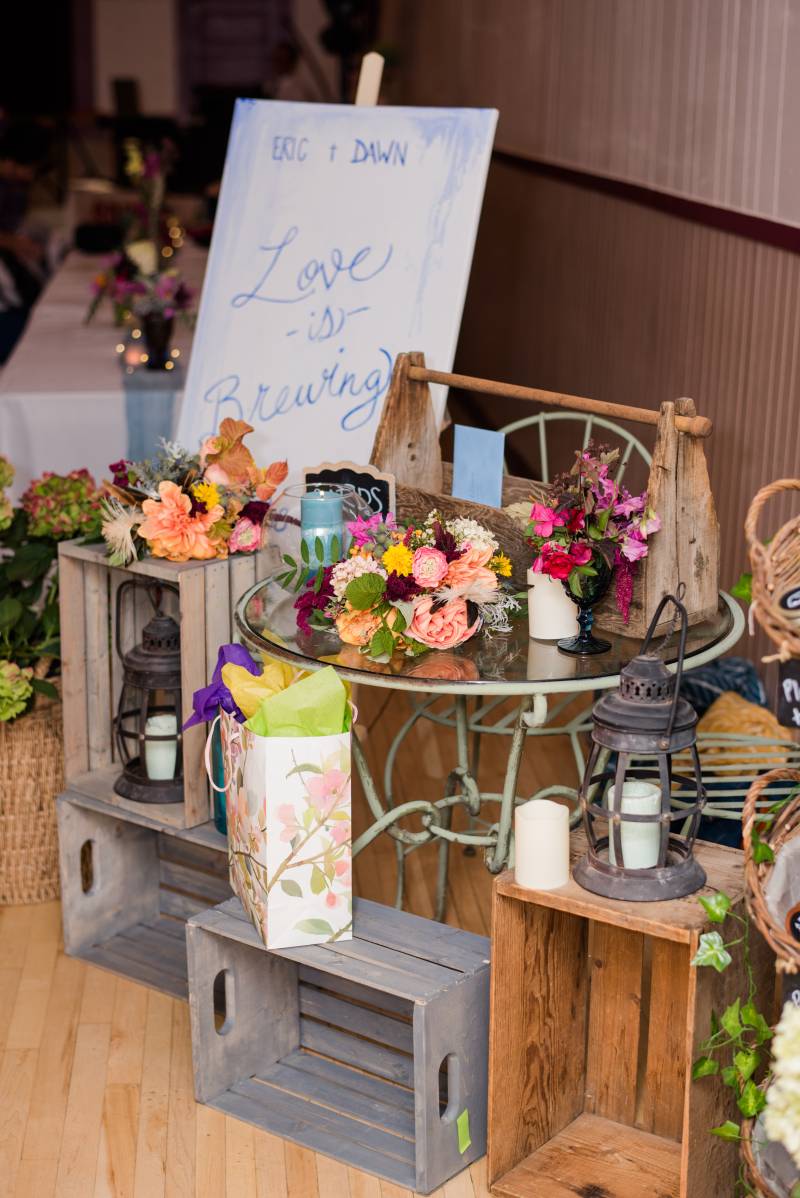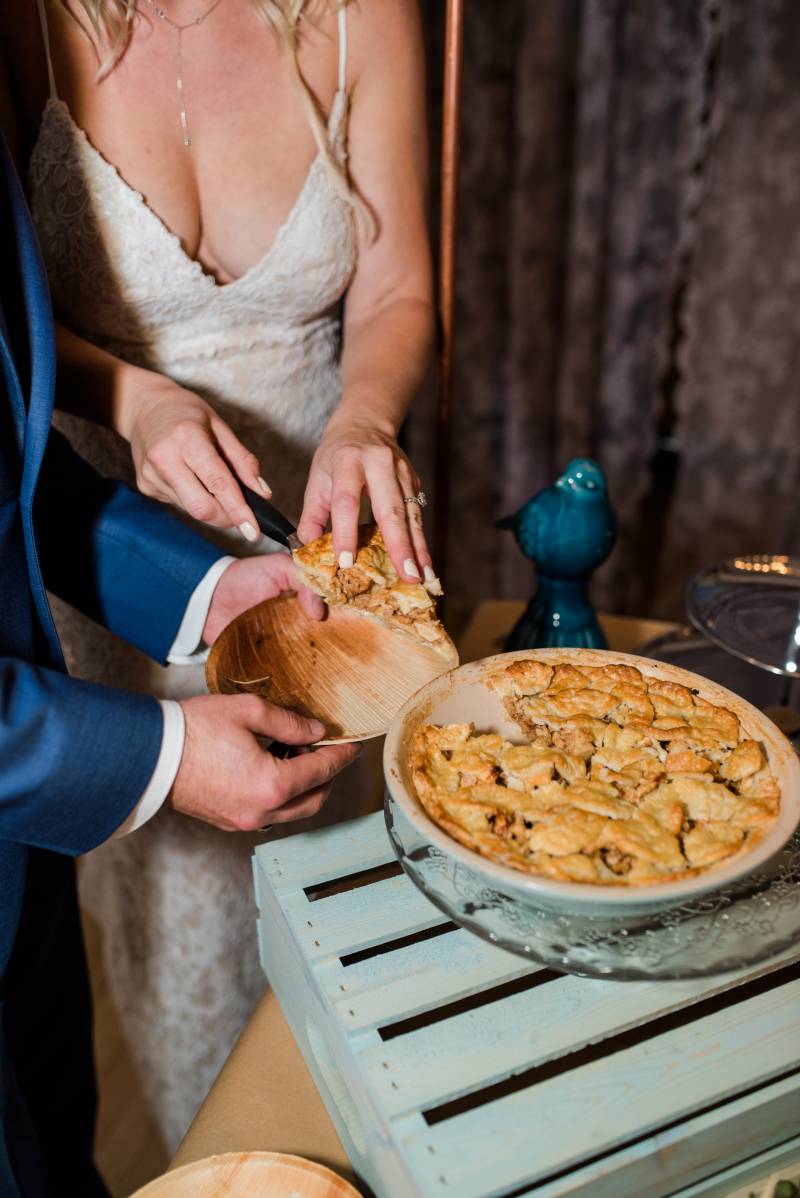 Sources
Raelene Schulmeister Photography/Raelene Schulmeister Photography/Barb Fenske/6th on the Block/Renew Eco Salon/Beauty By Sara/Novia Mia Bridal Red Deer/The Bridal Centre/Copper Cloud Events/Boho Baby Mama