Mysterious doesn't make something frightening, it makes it sexy and romantic. Depth in colour and shadow symbolizes the intimacy, intensity and passion that a couple shares.
Today's romantic, gothic real wedding from Katie Burnett Photography and Woodland and Wildflower Weddings is anything but somber - it's a bold use of design and decor to show off the couple's personality and shared interest. The bride looked stunning in her fitted, embellished gown with an overflowing tulle trumpet skirt and her long flowing hair. Beautiful use of shadows, pops of pink, and modern elements infused with black give it an irresistible onyx like appeal. Bridesmaids in shimmering champagne gowns were the perfect juxtaposition to the dark decor details. Aspects like the black macrame ceremony backdrop and the black and gold vintage books pulled the entire theme together. This is the perfect Halloween inspired real wedding - hear more from the couple and meet the entire Creative Team after the jump!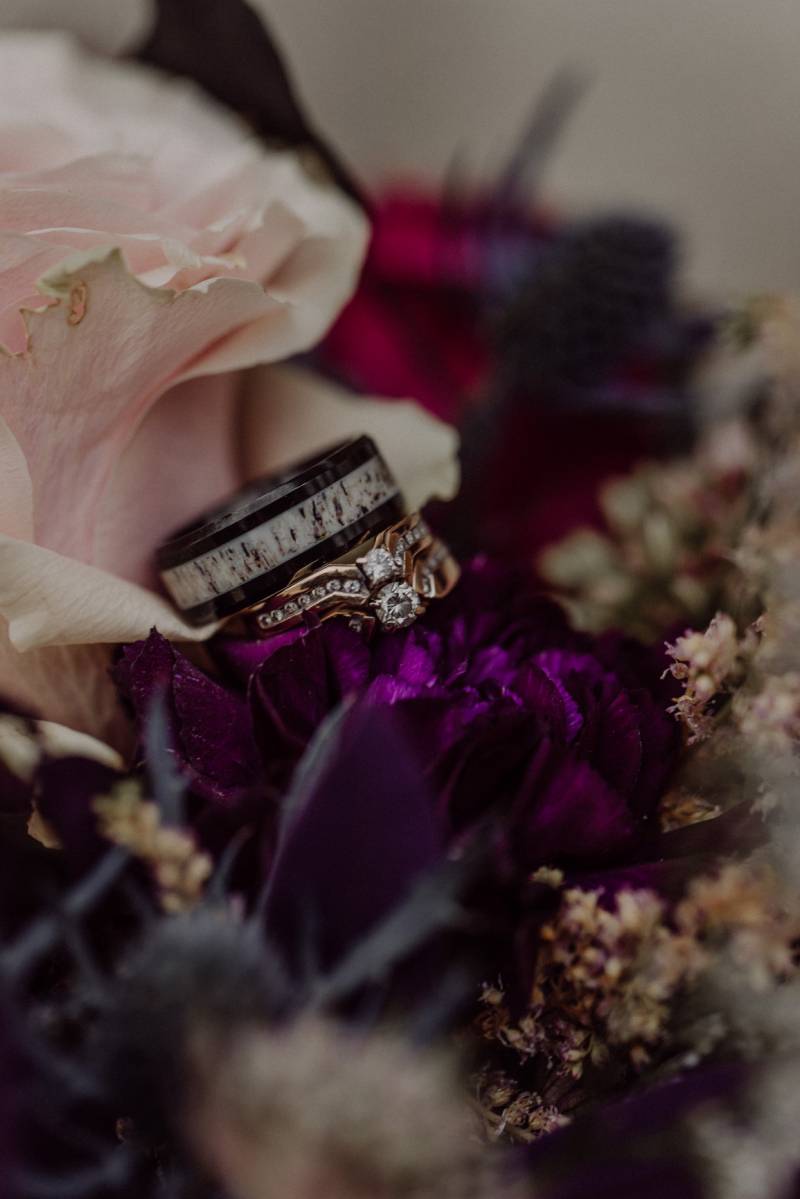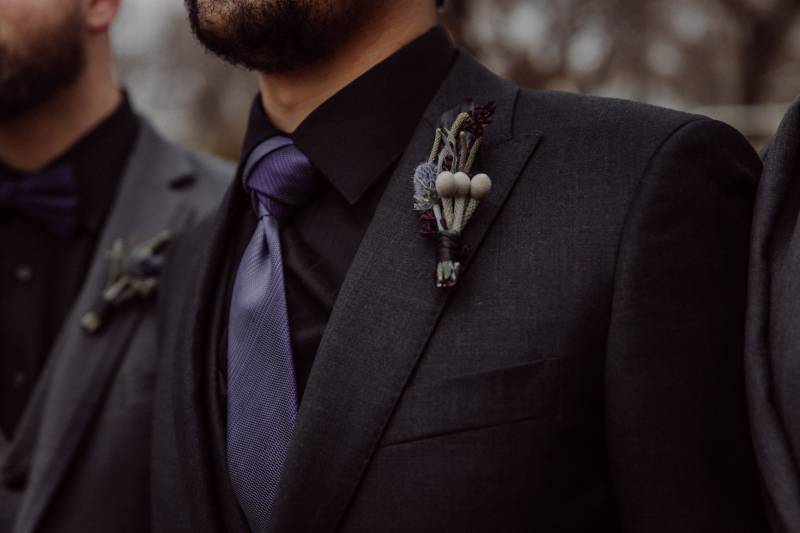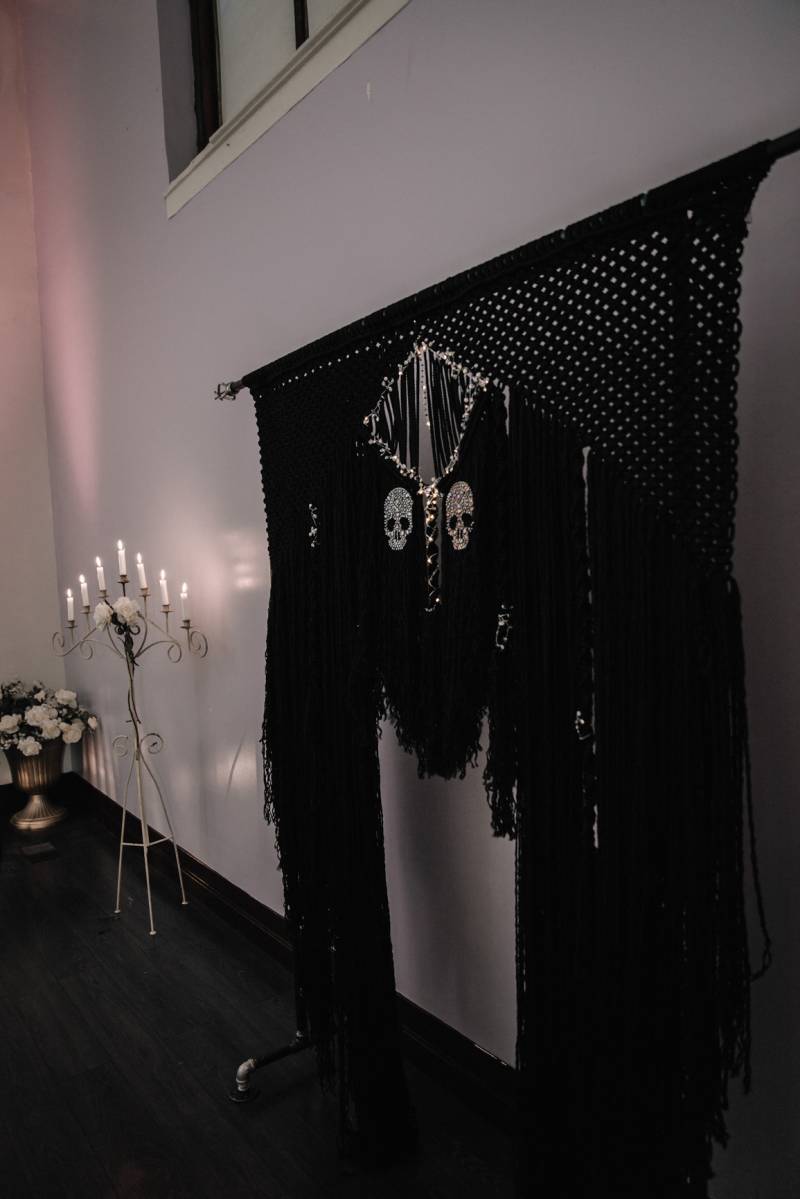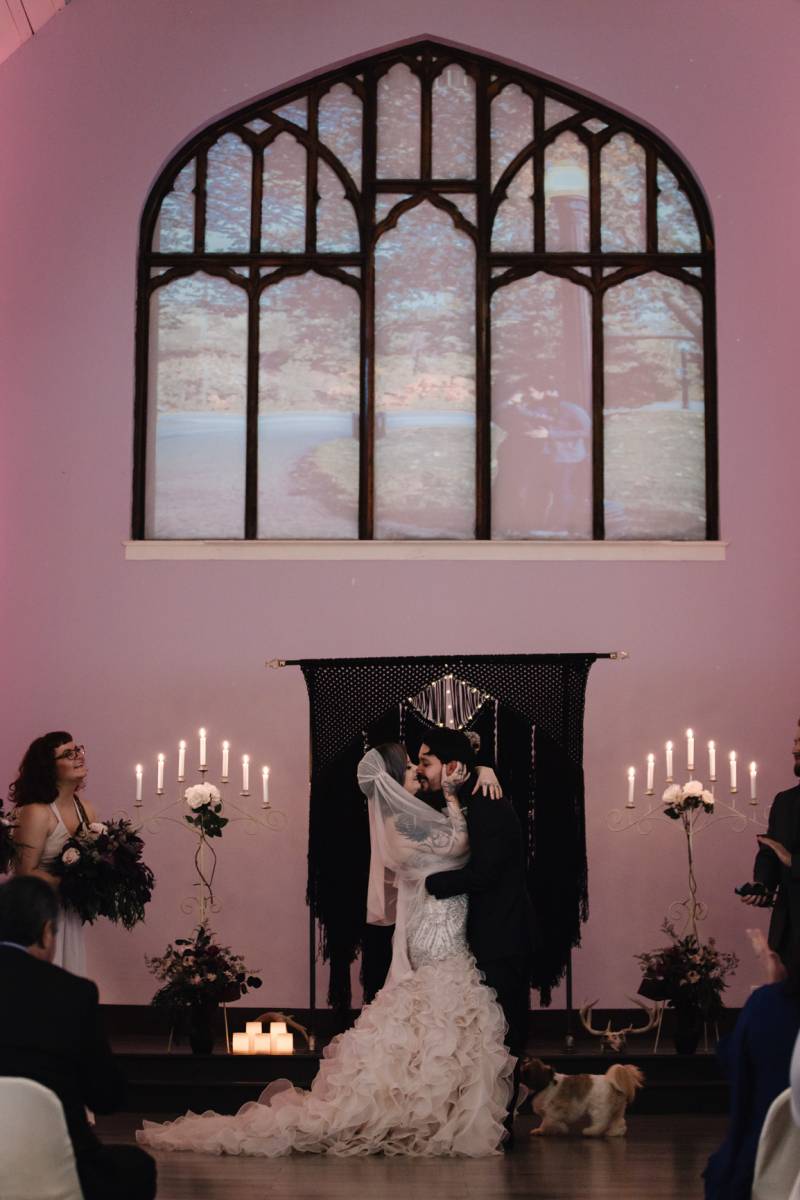 From the Creative Team:
This Halloween inspired wedding came from our love for mystery, magic and macabre. The graveyard shots along with the decor of black and bone, were our way to signify the importance of our lifetime promise to one another, 'til death do us part and in life may we love.
The bridal dress was inspired by Glinda the Good Witch from the Wizard of Oz and the bridesmaids dresses were of a monochromatic theme to compliment. Each bridesmaid chose her own dress which allowed a freedom of expression and individuality. The location we chose added a bohemian and eclectic atmosphere that had the perfect ambiance to celebrate our special day. If I could describe our wedding in 3 words I would say: "Dark Enchanted Fairytale"