Mid-winter elopements embracing the beauty of nature, we are loving today's real Calgary elopement and wedding photographer Kelsey Vera Photography. Samantha and Anthony planned an exceptionally intimate elopement with the only guests invited being the photographer and the sunrise. With the Rocky Mountains as the backdrop, this couple said "I Do" in Glenmore Park, surrounded by nature. Highlights that our hearts are loving are Sam's cozy camel coloured coat, which matched perfectly with the Alberta prairie grasses, as well as her overflowing bouquet. Hear more about this love story from the photographer and meet the entire Creative Team after the jump!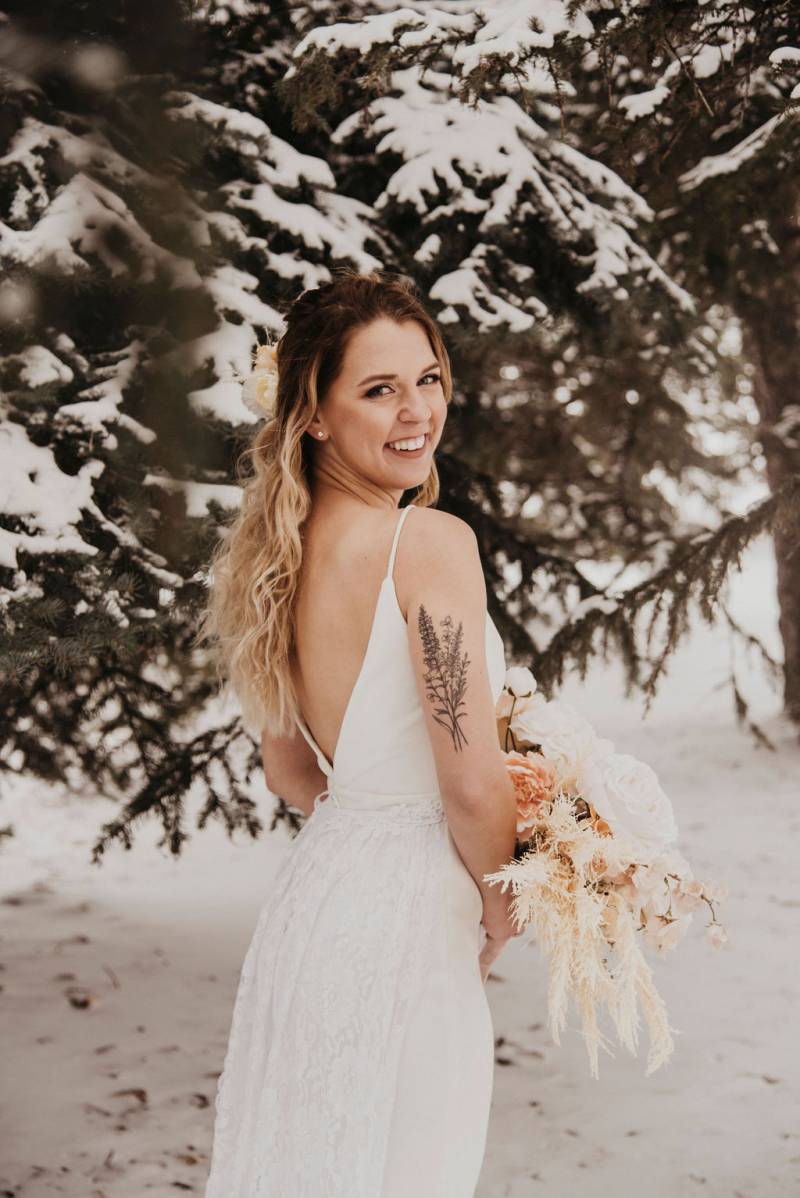 From the photographer:
Sam and Tony had reached out to me about a year ago. They told me about their dreams to be married amongst the beautiful scenery of The Rocky Mountains at sunrise. Wanting to truly focus on only each other and their love for the outdoors, they planned to elope with an intimate ceremony, followed by a celebration with family and close friends. But the 2020 pandemic and its restrictions, including the closure of Canada parks and gathering bans of 15 people or more, left them and so many other couples with the hard decision to postpone.
"We just want to be married." Is what Sam had told me when we started discussing alternative plans and the possibility of postponing their May 23rd elopement for a whole year. A perfectly planned day was second priority, and committing themselves to each other remained the only thing that mattered.
Sam and Tony decided they wouldn't wait any longer to be married. On April 11, they exchanged written vows at North Glenmore Park in Calgary. We all remained at a safe social distance of 6ft a part as myself, their officiant, and two friends witnessed this wildly in love couple get hitched in the middle of a pandemic on a perfect snow day in the city. In that moment that they were pronounced husband and wife you could tell by the look on their faces that they knew no matter what was going on, their love won. It wasn't the day they had planned, but it was still one that meant the world.
We had the opportunity for a sunset session in the park, and the love that illuminated off them was more amazing then any mountain I have ever seen. One day, when we are able to finally hike the magnificent Rocky's again, we are going to get that sunrise session they had originally planned; Perhaps even to celebrate the milestone of their anniversary. But until then, they will enjoy being married, cuddling with their kitties and planning their future.
All these photos were taken with a zoom lens, 6ft away from these love birds. I am so used to hugging my couples, adjusting their wardrobe and fixing loose hairs. It was so odd not being able to do these things while shooting, things that seem to come so naturally to me and allow me to connect with my couples. But it gave me an opportunity to use my skills to adapt, and to grow as an artist in a way I didn't know possible. When I started my photography business, I knew one thing; That I wanted to capture the stories of people in love among the beautiful places that make up the world we live in. Couples like Sam and Tony remind me that anywhere is perfect when you are with the one you love.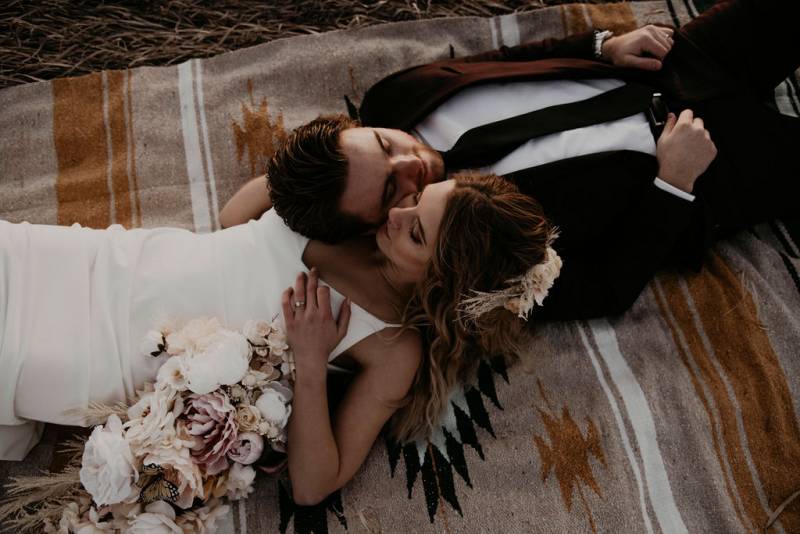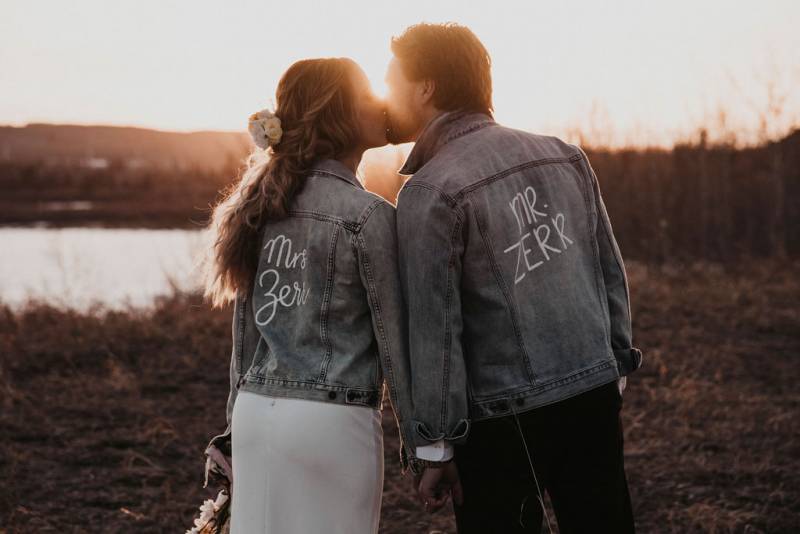 Sources
Kelsey Vera Photography/Glenmore Park/Jack Ashby/Michaels (arranged by bride)/Lulu's (Altered by bride)/Hudson's Bay (Brand: Kenneth Cole Reaction)