A glamourous rooftop wedding in downtown Calgary, with bohemian vibes and a bride in an incredible wedding dress - have we got your attention now? Thomas and Samantha's wedding, photographed by Calgary wedding photographer Tkshotz, has inspiration for every style of bride. The rooftop patio at the Marriott was the perfect setting, where the downtown skyline felt like it was at their fingertips. Hear more from the photographer and meet the entire Creative Team after the jump!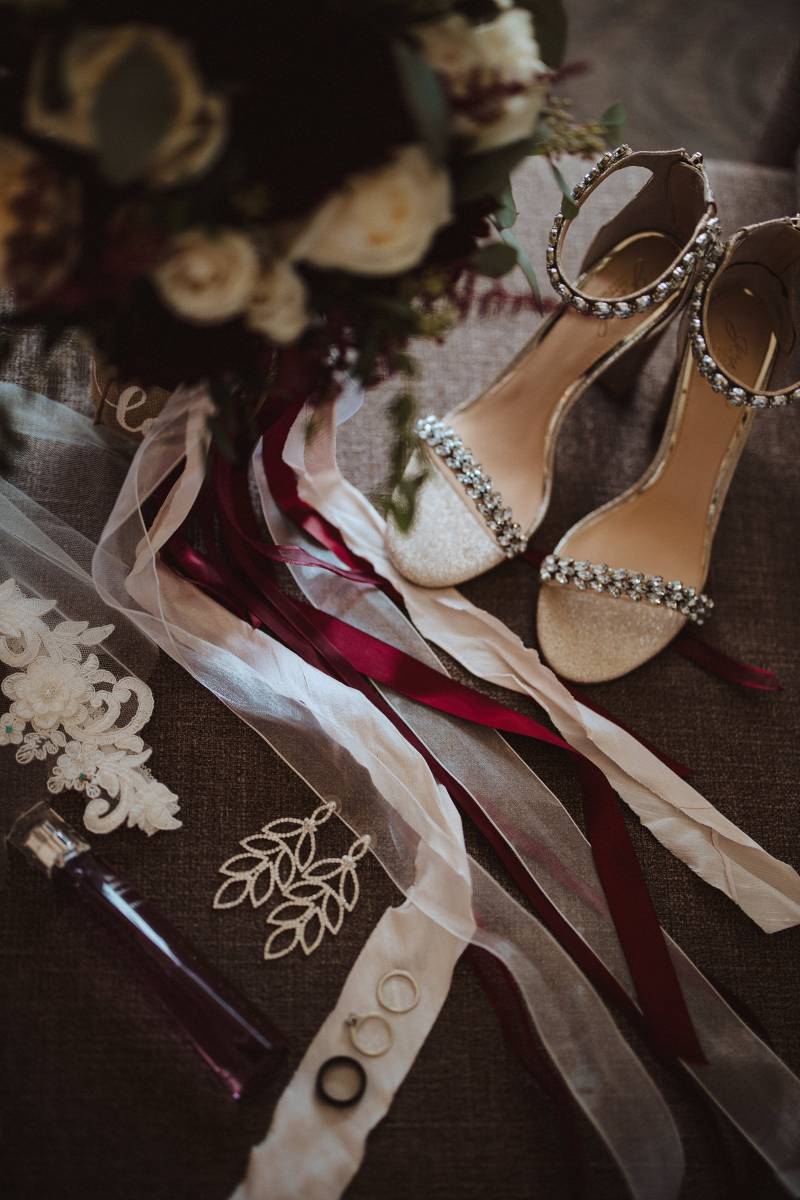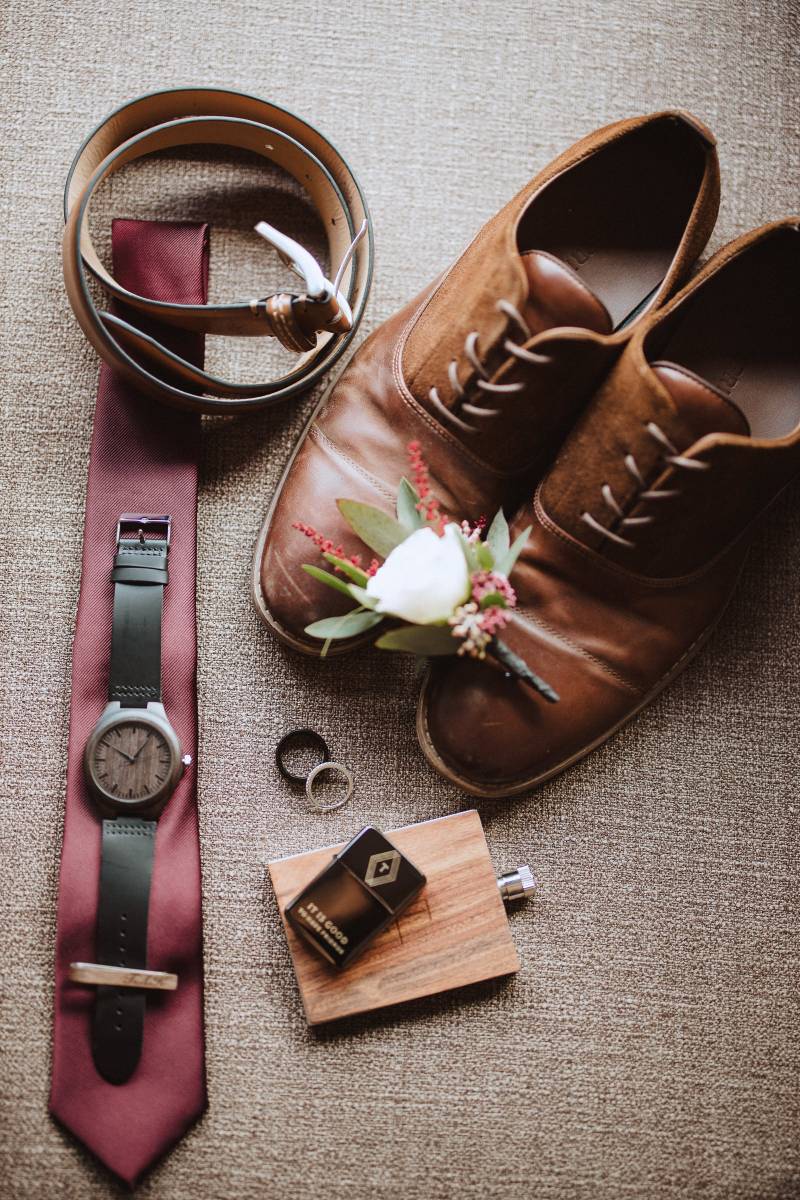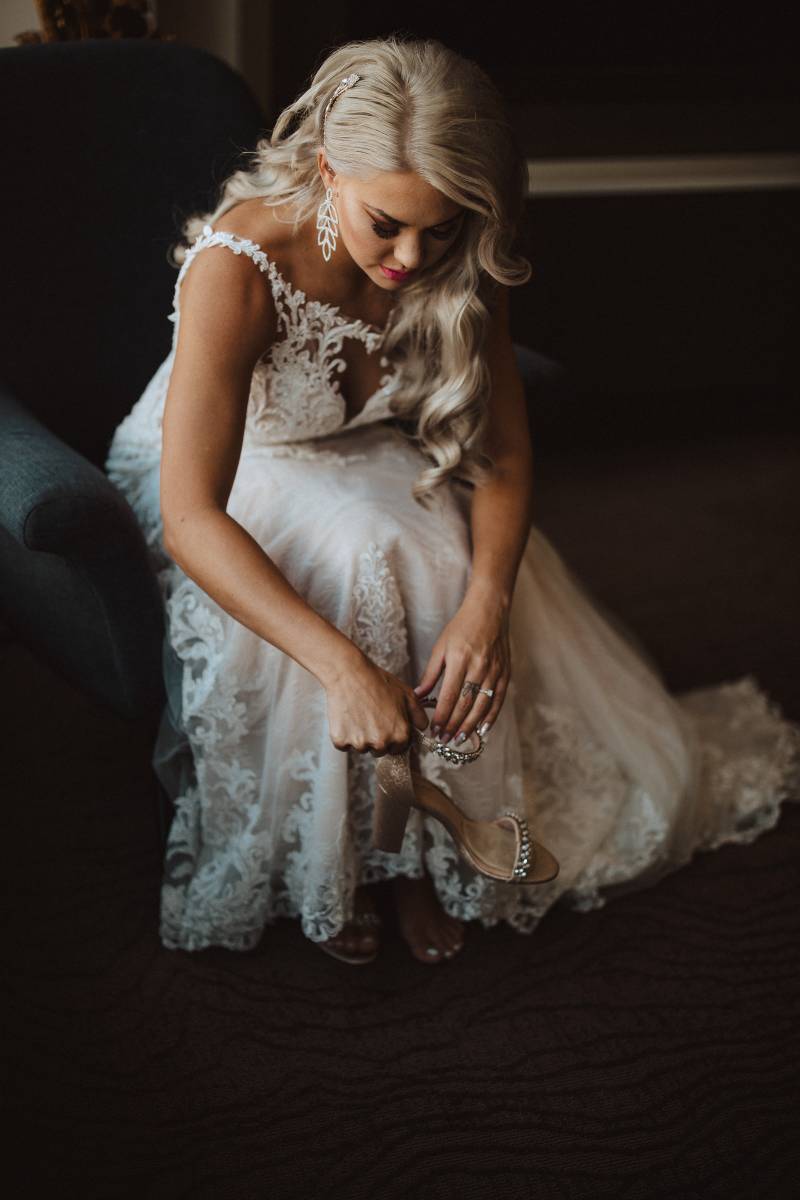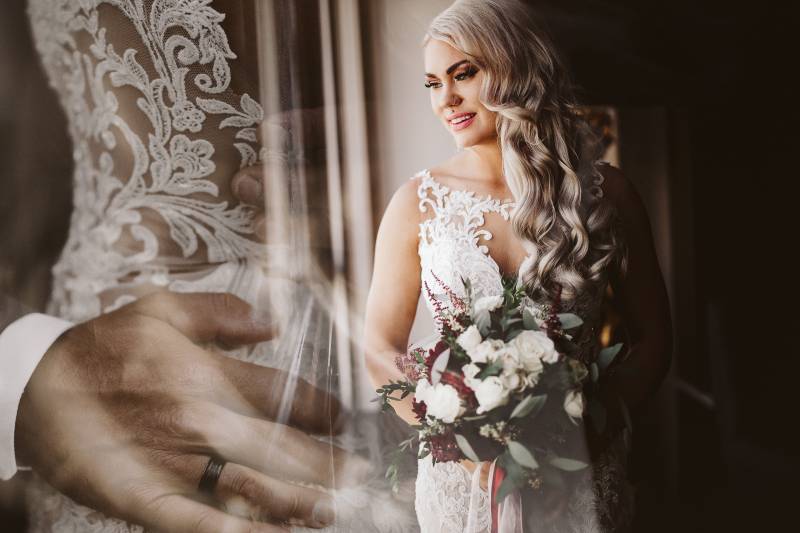 From the Creative Team:
"Thomas and Samantha had grown together as a couple for 8 years before getting married. During that time, they made many moves before settling down in the Kootenay's. When planning their wedding, they knew that they wanted to get married in Calgary and they also wanted to bring a touch of home with them to the city. The Marriott's rooftop patio provided the best of both worlds, combining the iconic city backdrop of Steven Avenue, with the airiness of the outdoors. They completed their vision by incorporating the rocky mountains into their centrepieces. Light stands and illuminated string lights completed their vision of a starry night in the city."