From the photographer:
These two were one of my couples that decided that no matter what Covid threw at them, they would be married this August 2020. I truly believe everything happens for a reason because this day couldn't have been any more perfect.
I headed out to Nordegg from Edmonton early morning on Saturday to meet the girls at Nordegg Lodge where they were getting ready. Brenna Skjonsberg killed it with their hair and makeup. The entire bridal party looked stunning from head to toe.
Having a smaller ceremony opens up so many more doors for gorgeous locations like Nordegg and Abraham Lake. The intimate ceremony was held at Windy Point on Abraham Lake with the most amazing mountain view draped behind the gorgeous alter.
After the ceremony we enjoyed a yummy homemade sandwich lunch provided by the groom's mother and then the bridal party and I ventured off to Crescent Falls for photos. The weather was absolutely perfect the entire day and I even got my first sunburn of the season.
The reception was held at the Nordegg Community Hall and was so beautifully decorated. This Nordegg Wedding had so many special, personal touches, from the handmade florals and decor by the bride's mother and the delicious homemade dinner and dessert by her aunt. It was definitely a day to remember!
Getting to sneak away in t4eh evening for some sunset portraits on Abraham Lake was the cherry on top. If there's one thing I always recommend to my couples it is to take 30-45 minutes on your timeline to sneak away for sunset portraits. Whether you're having a mountain wedding or a backyard wedding, it is always worth it!
I had the absolute best time hanging out with these guys all day in the mountains and getting to explore Nordegg, Abraham Lake, and Crescent Falls.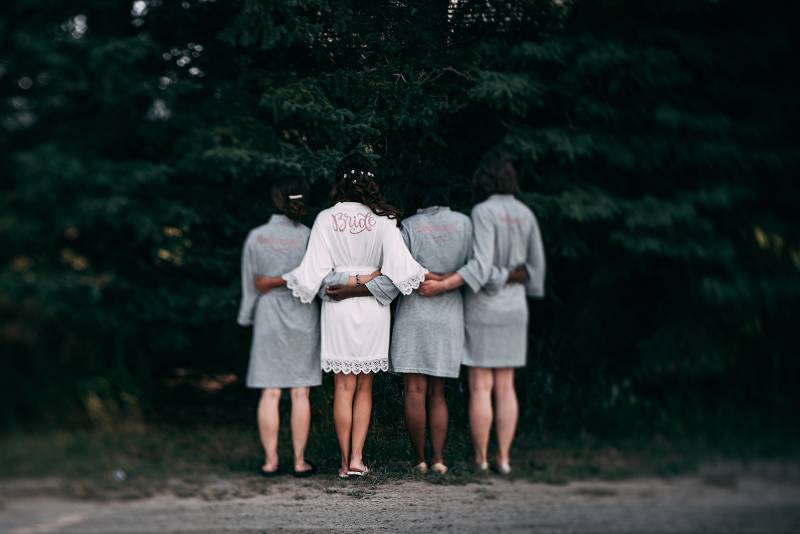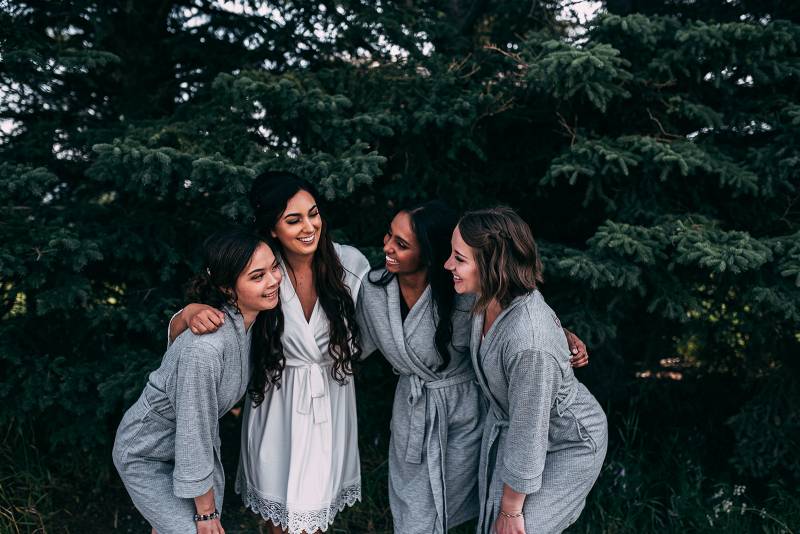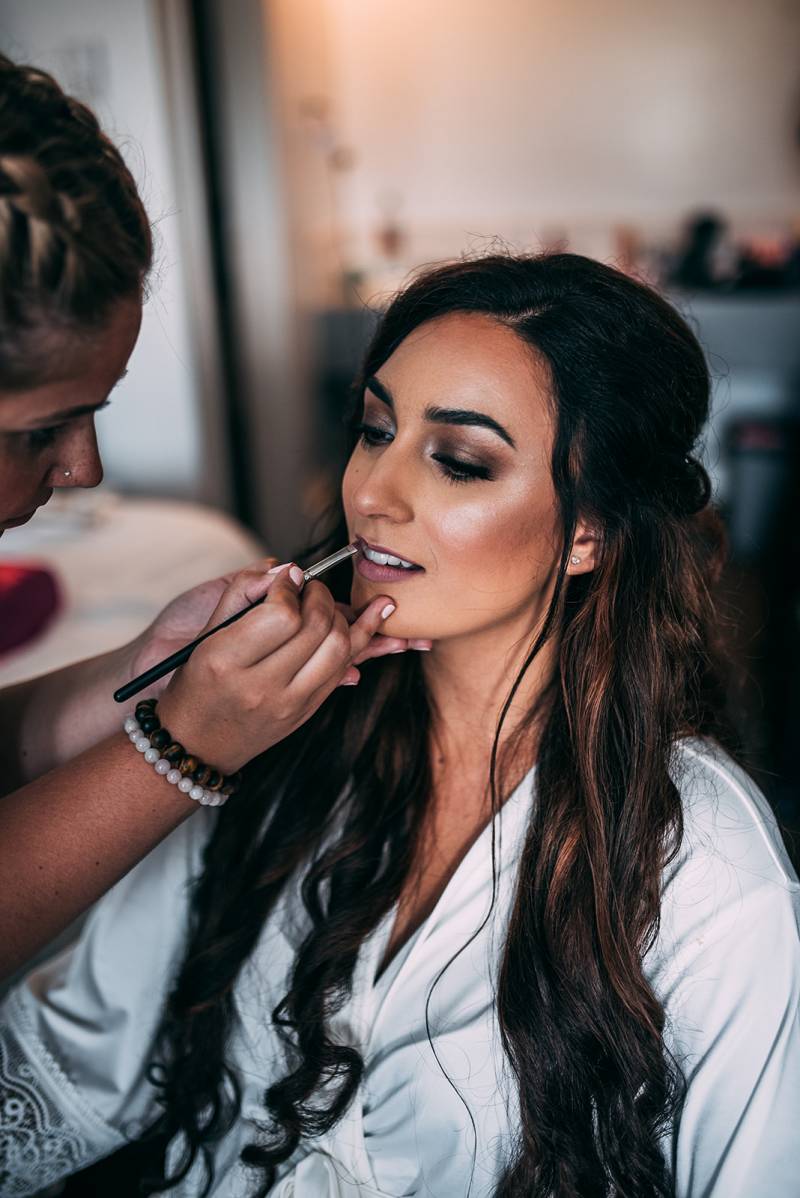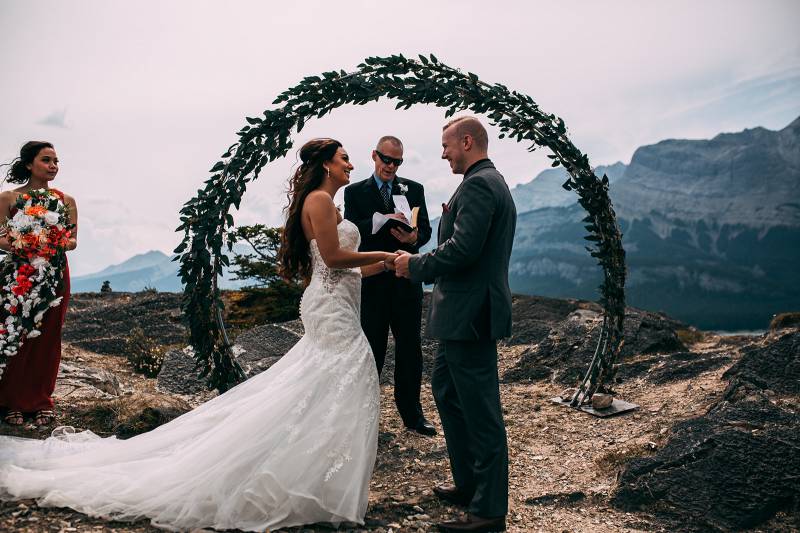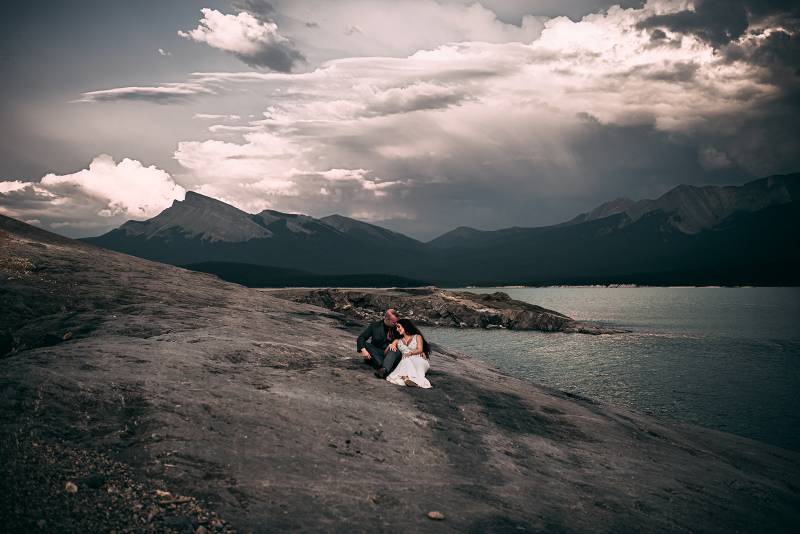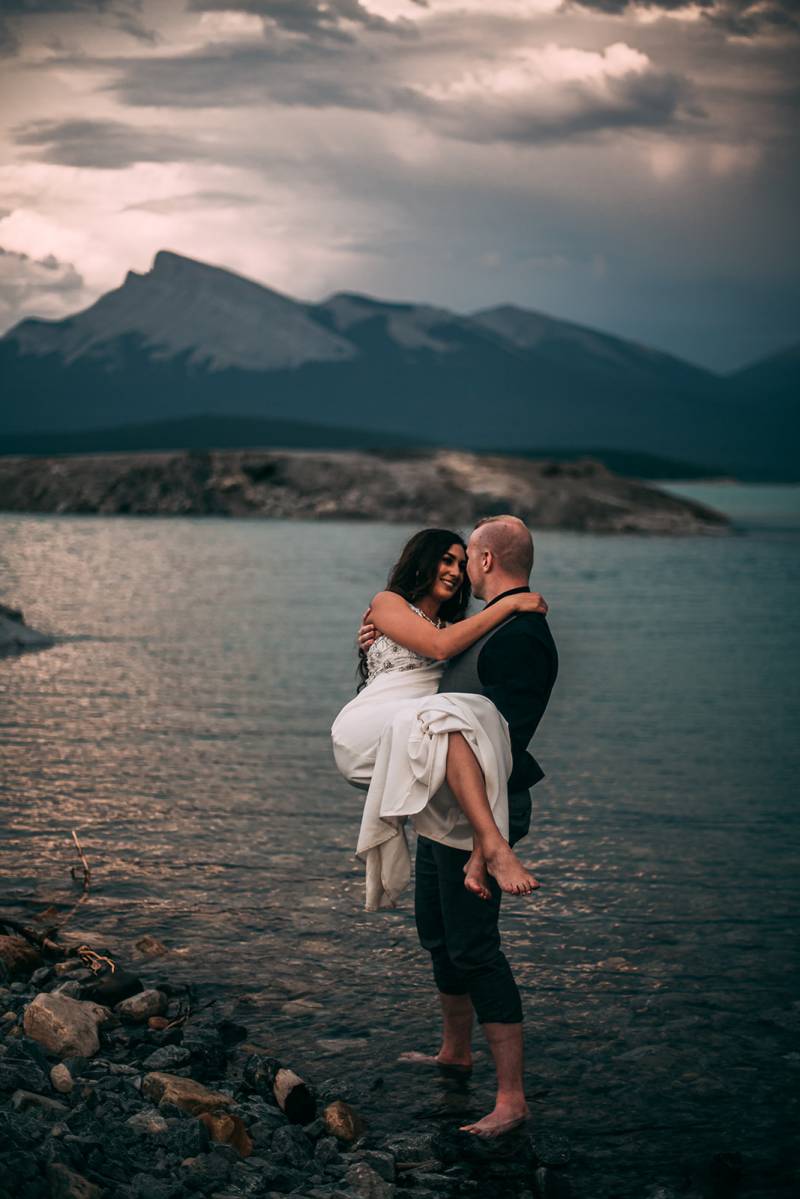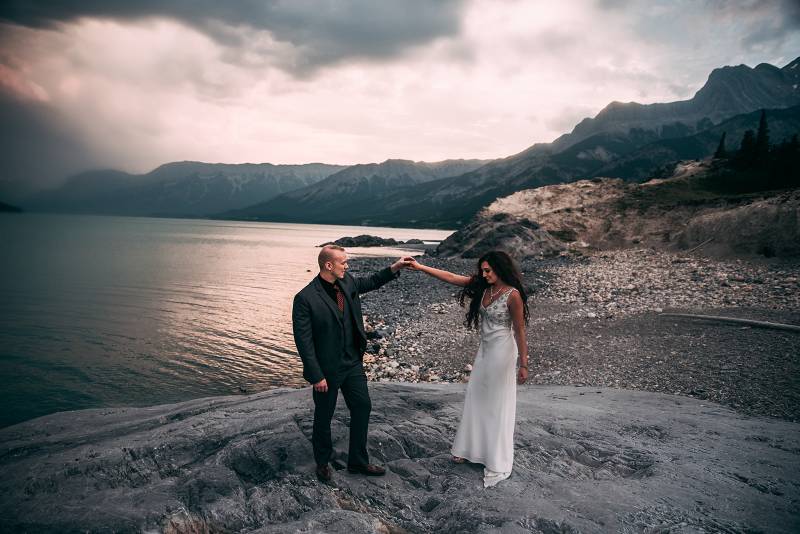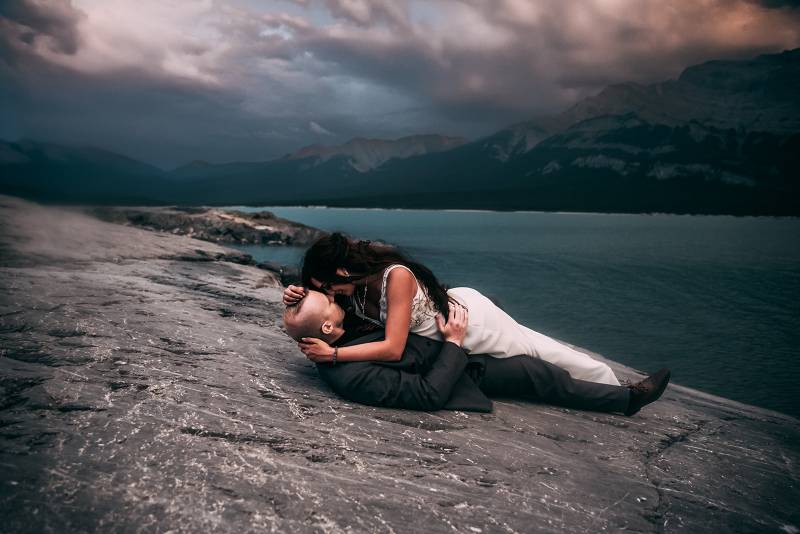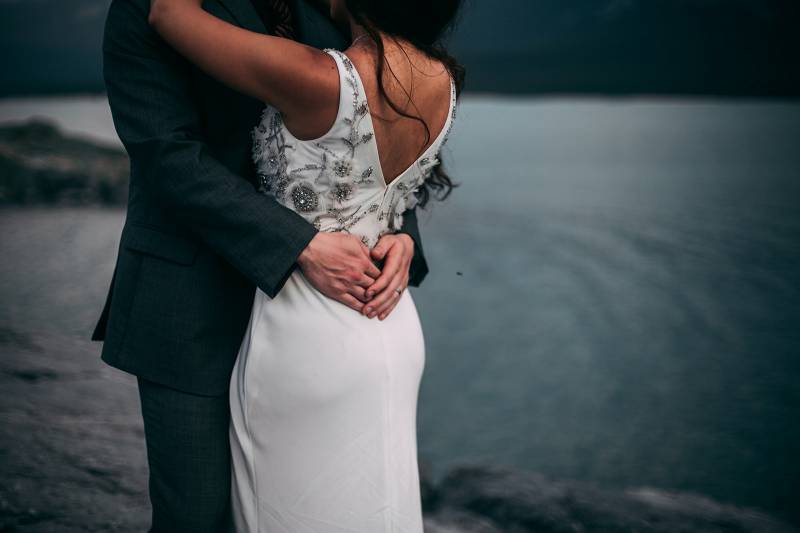 Sources
Jane Rose Photography/Nordegg Lodge Hotel/Groom's Father/Bride's Mother/Family/Bride's Aunt/Brid
e's Mother/Cameo & Cufflinks/Babaroni/Black Knight Tuxedos/Brenna Skjonsberg