Somethings don't go as planned, and that can make things even more magical! Allysa + Clayton were married at The Gathered in Aidrie, and rainy skies gave the couple more memories than they ever dreamed of. A planned outdoor ceremony was moved inside their clear tented reception space, giving them an intimate space to say their vows. The weather gave added drama to the outdoor photos that wedding photographers Allysa Bothwell and Brianna Soubotchev captured, and the overcast grey skies gave perfect lighting.
Their reception decor featured natural elements and minimalist detailing, allowing the clear tent to let in the beauty of the outdoors at Calgary wedding venue The Gathered. Soft blush details highlighted the family style seating at the reception, and twinkle lights hung over head helped bring the stars into the room deep into the night.
Allysa wore a gown with lace detailing throughout, including an intricate strap design on her back. The v-neck silhouette paired an elegance to her long flowing blond curls, a wild and carefree look perfect for this outdoor space. Hear more from the photographer and meet the entire Creative Team after the jump!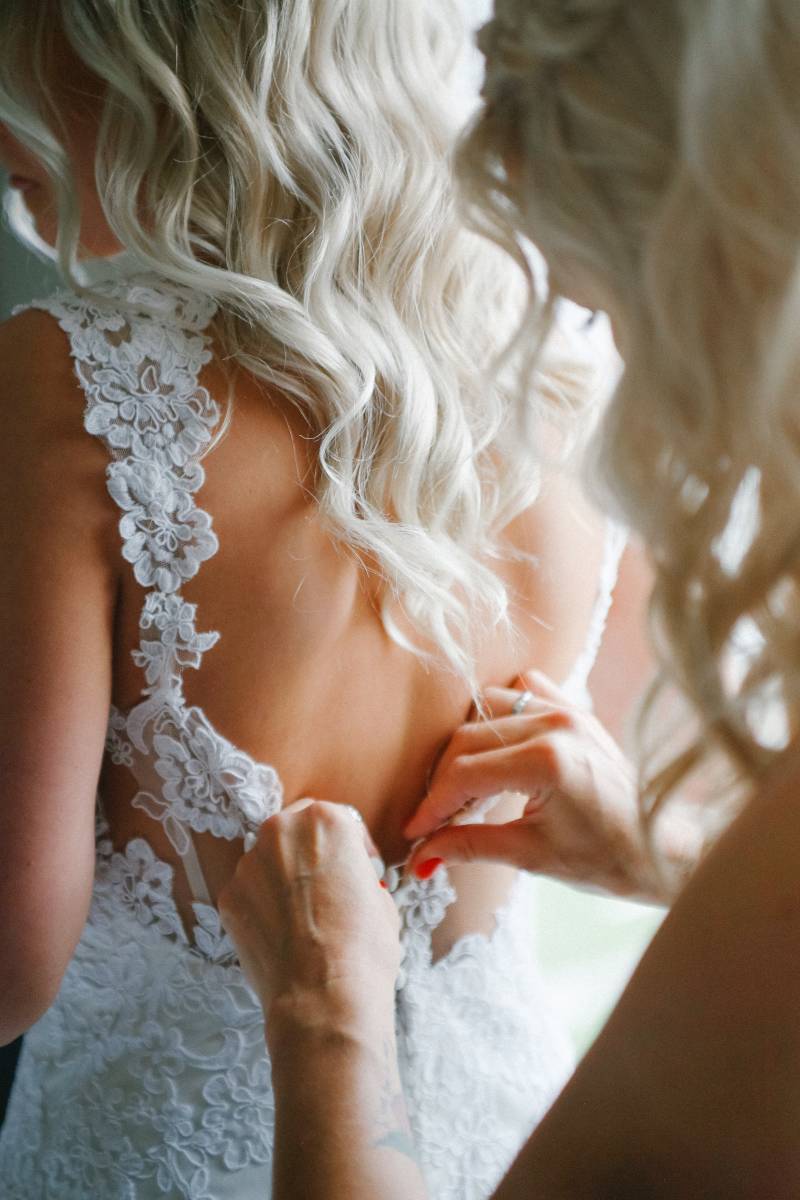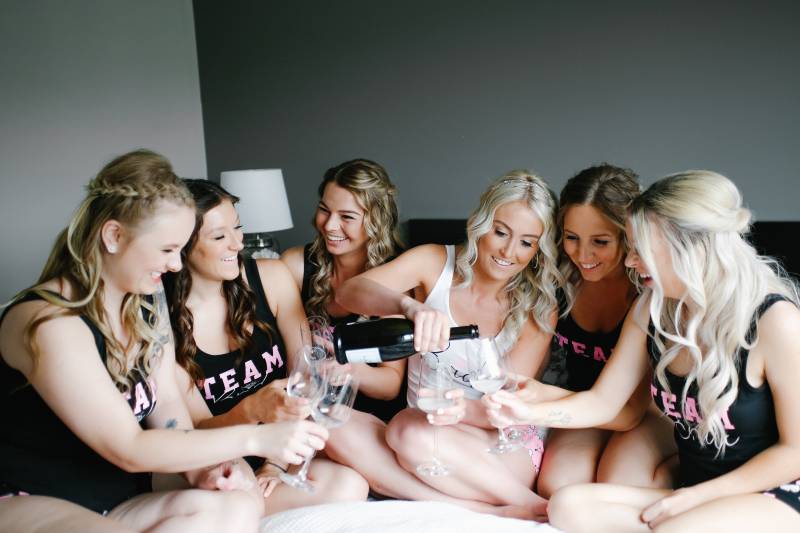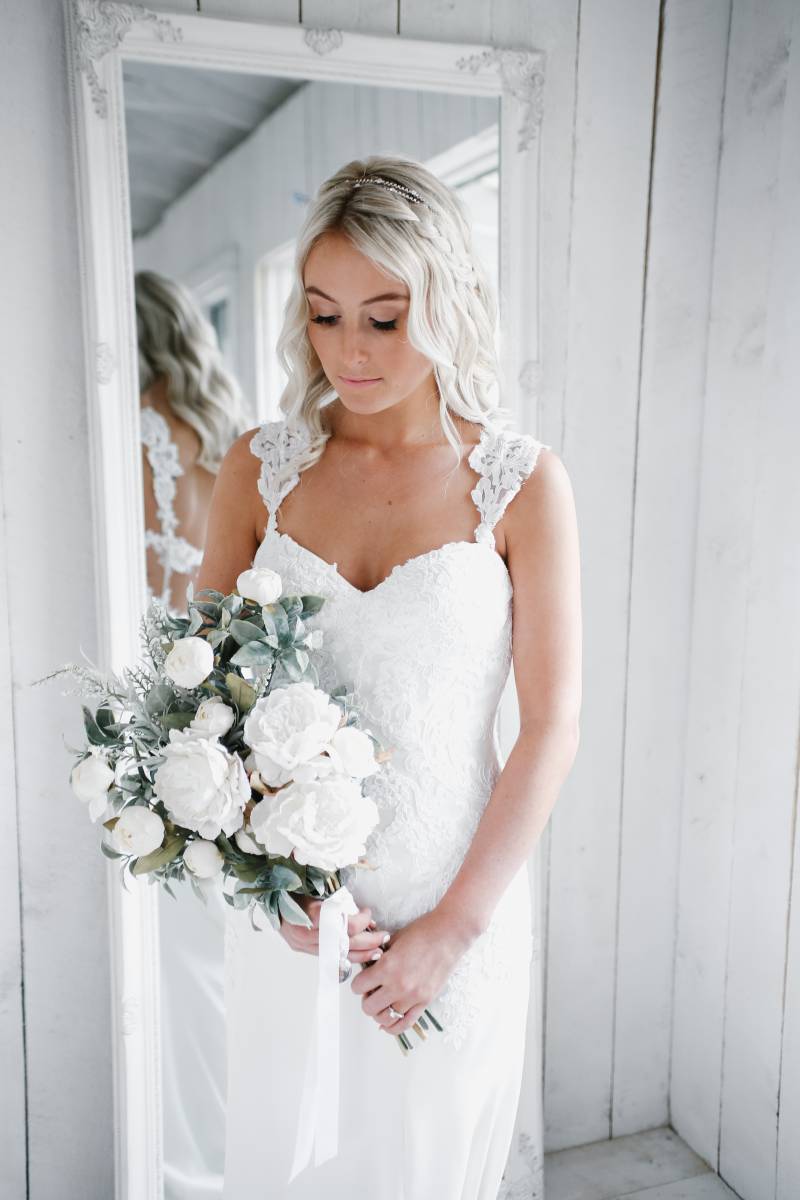 From the Creative Team:
Gloomy, cold, but romantic.
On June 21, Allysa and Clayton tied the knot at The Gathered. The entire ceremony was not planned on how it was suppose to go - but all the happy couple cared about was marrying each other, and sharing their love.
They pictured their wedding to be celebrated outdoors, but were stuck inside the beautiful clear tent with shining chandeliers with all of their friends and family supporting them.
They managed to sneak outside, although it was extremely windy, rainy and freezing and capture gloomy photos. If anything, they turned out spectacular and the photos will always remind the couple of how the weather was on their wedding day.
They got proposed to in the rain, married in the rain, whats next? Baby in the rain?! - They are excited to share that they are expecting a new bundle of joy in April 2020.