Mist adds such an element of drama to the air! Like sweeping draping in a wedding venue, it creates a cloud of illusion. Christy and Henry got lucky on their wedding day with a sweet sweeping of mist that made for perfect photographs! Captured by Rocky Mountain wedding photographer Loree Photographer, these two got married in Canmore, Alberta and had the backdrop of the Rocky Mountains for their wedding photos. Their wedding reception at Canmore wedding venue Silvertip Resort, was filled with blush, ivory and red details, as well as a gorgeous cake and wedding flowers! Hear more from the photographer and meet the entire Creative Team after the jump!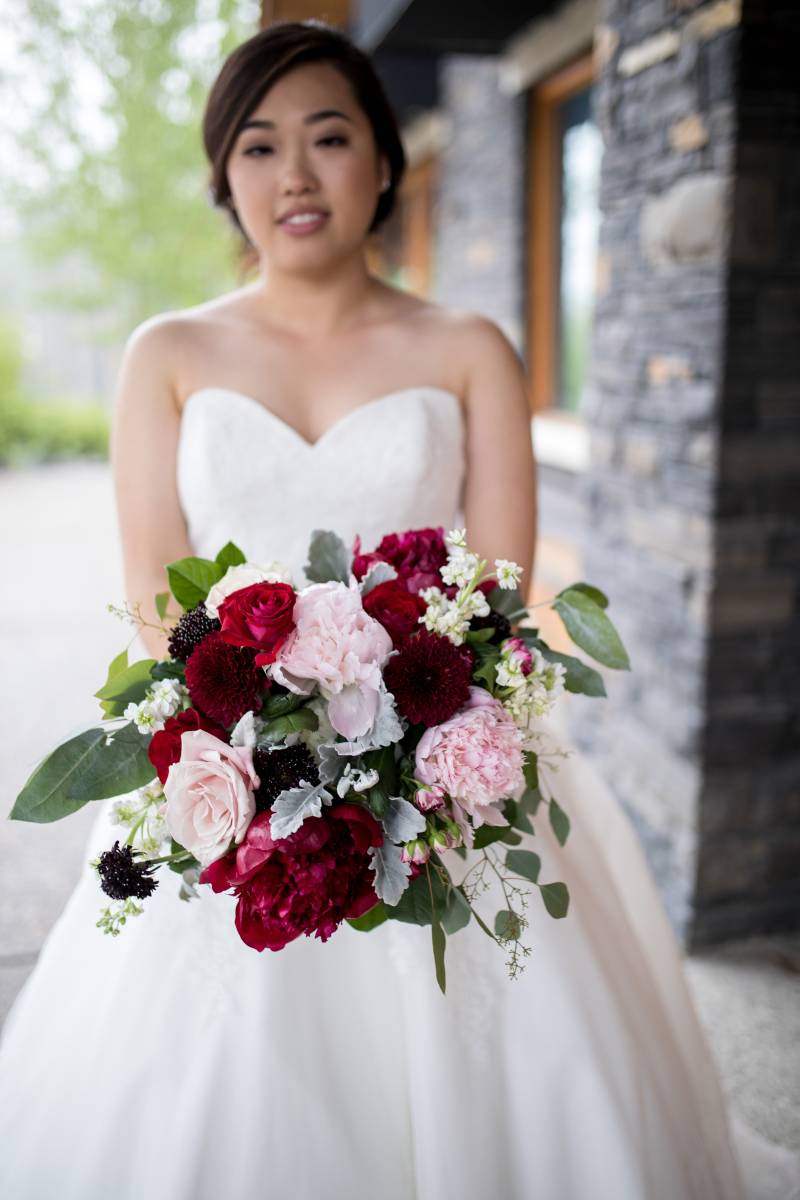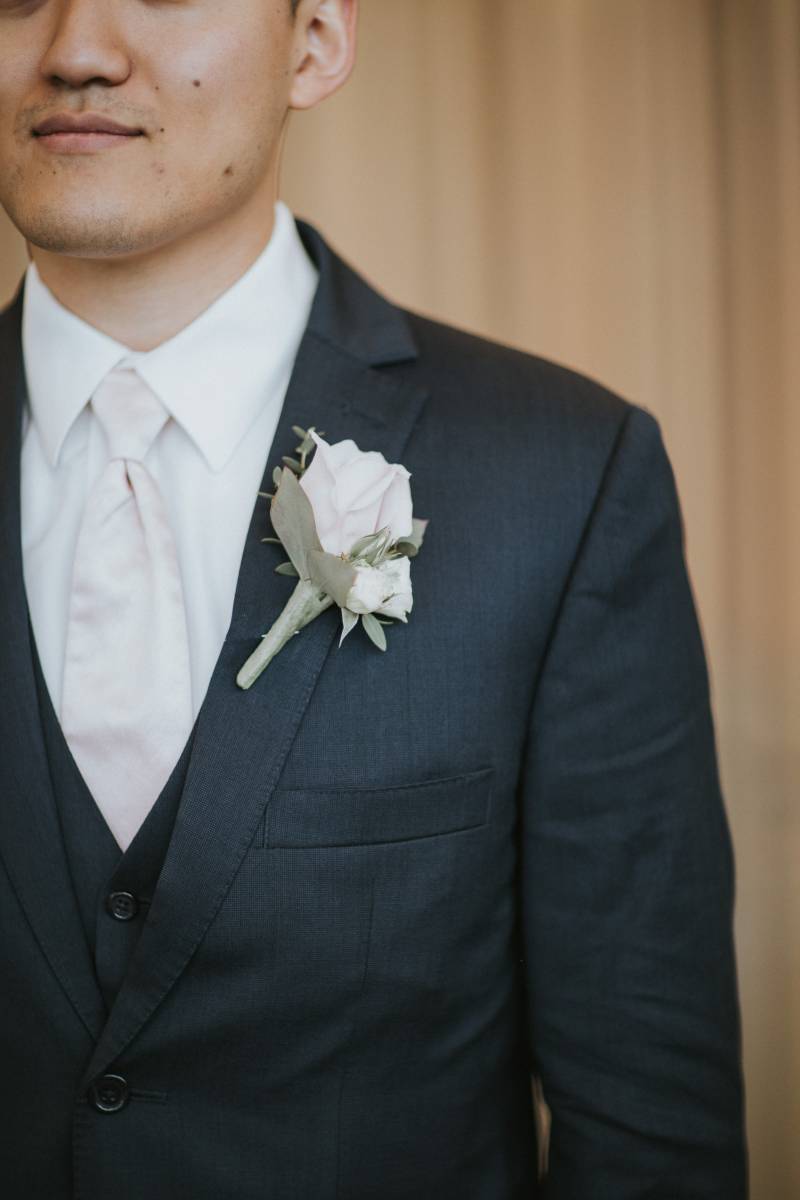 From the photographer:
Rain on a wedding day can sometimes create the most stunning images! Christy and Henry were incredible to photograph, even as rain fell their entire wedding day in Canmore. When two people embrace the moody Alberta weather and enjoy their portraits, even in the rain, magic can happen. Their mothers dressed in traditional wedding outfits. Henry's mom in Chinese and Christy's mom in Korean. Their dear friend did the ceremony for them, and everything was just from the heart. Calgary Wedding Planning Co. did an amazing job of turning everything around for an indoor ceremony at the SilverTip Resort in Canmore.