From the Creative Team:
In a delightful rendezvous of creative minds, Jordan and Zach embarked on a journey to capture their timeless vintage love story through an engagement session. As we exchanged ideas, the prospect of intertwining elements began to take shape. These elements included champagne, delectable charcuterie boards, and the charm of a vintage car. A vision of classic sophistication was crystal clear in our minds. It was none other than a resplendent 1956 Jaguar XK140 that would grace our canvas. Carefully curated florals accentuated the car, setting it against the backdrop of a location steeped in historic architectural grandeur.
The resulting session was nothing short of a captivating vibe that resonated with the essence of romance and refined taste. To further enhance the desired vintage allure, the 35mm film medium was chosen. It underscored the authenticity of the classic look that Jordan and Zach were striving for.
The rich grain of the film interplayed with the intricate details of the vintage car. It also interplayed with the bespoke florals and the couple's genuine affection. The clicks of the camera became an orchestration of emotions frozen in time. They formed a narrative that would endure for generations to come.
Beyond the tangible elements, this session encapsulated the intangible connection that exists between two souls deeply in love. The subtle glances, the shared laughter, and the moments of quiet intimacy were all encapsulated. With each capture on 35mm film, they etched a piece of their story onto a canvas of timelessness, ensuring the everlasting preservation of the romance and emotion of this chapter.
As Jordan and Zach embark on their journey towards marriage, these images will stand as a testament to their enduring love. The choice of film photography was not merely a stylistic one, but a deliberate decision to create art that speaks to the heart. The result is a series of images that will serve as a cherished reminder of a love that knows no bounds!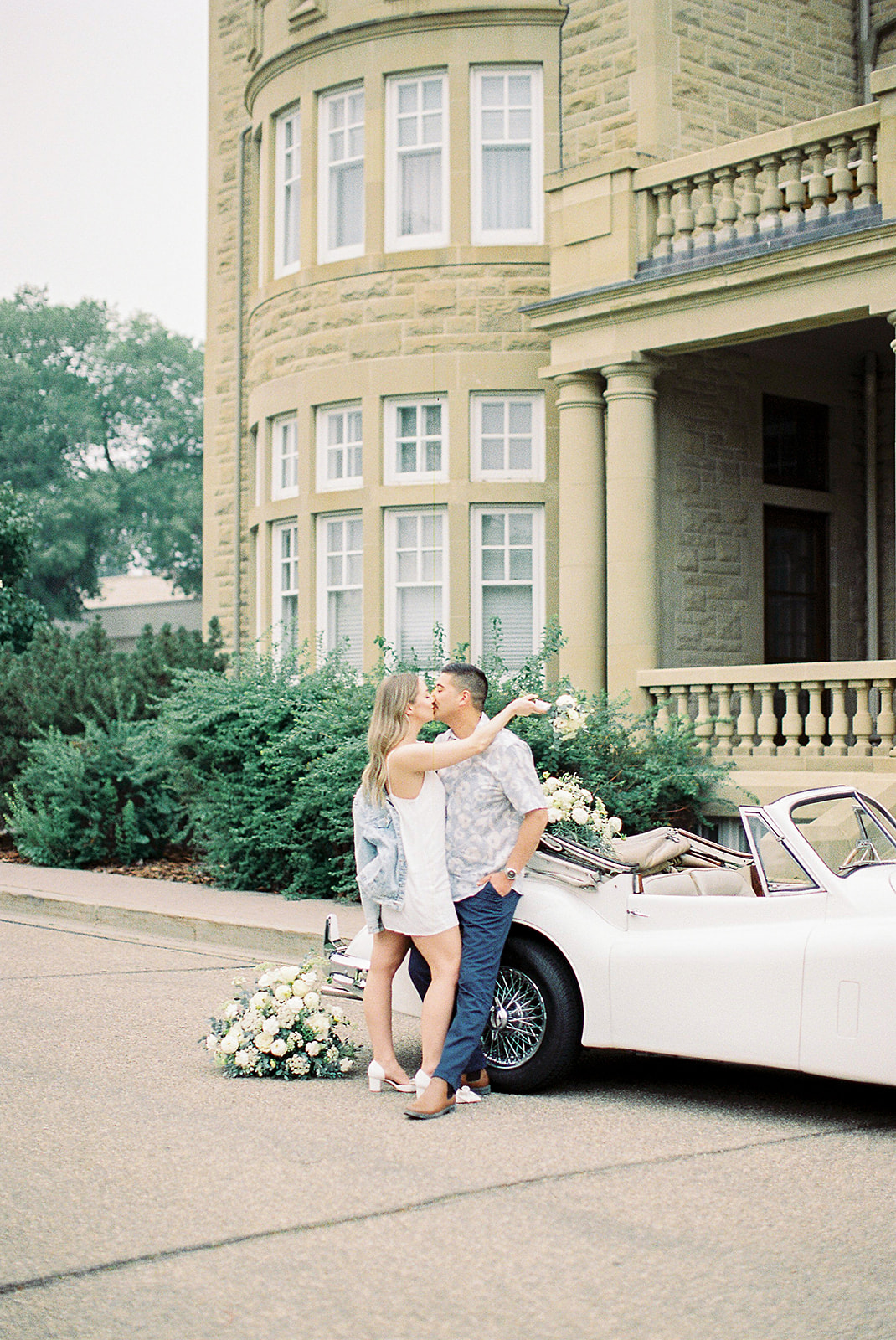 Confetti Directory Members Featured In This Shoot
Canada's most extensive wedding vendor directory, we feature vendors for weddings of every style, size and budget.
Flowers By Nicole
Wedding Flowers
Meet the Creative Team
Is your business featured in this post? Click here to get started.