Today we're welcoming our friends from Tourism Fernie to the Confetti Blog to give us all the details on just how gorgeous Fernie, BC weddings are!
For Erin & Evan the decision as to where they were going to get married was an easy one, Fernie BC. They wanted to invite their family & friends to experience the place that they called home, sharing the beauty of the mountains and all the 'nooks and crannies' it has to offer. Located within the Rocky Mountains and only 3 hours south of Calgary, Fernie is a boutique mountain wedding destination with an authentic feel and welcoming atmosphere.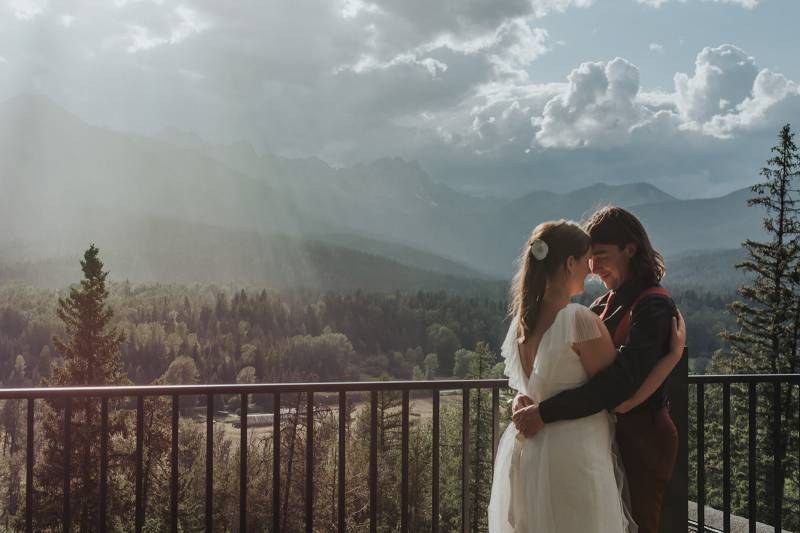 It was important to have a venue that everyone could stay at and they found their perfect match at the Elk View Lodge. As Erin explained, "we wanted one big happy family and we certainly got it!".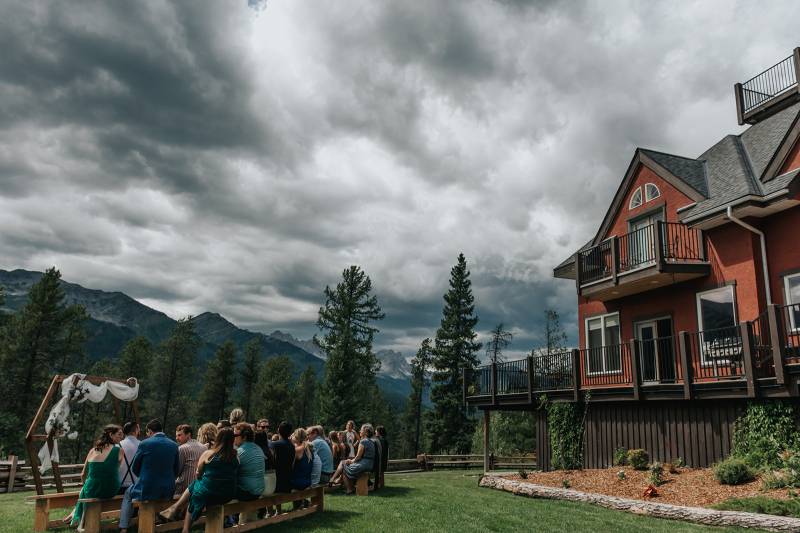 As many a newlywed would agree, the wedding day passes by too quickly! Therefore, it is so important to secure the right wedding photographer to capture all those precious moments. For Erin & Evan, this was Fernie based, Mckenzie Jespersen Photography. "We worked with McKenzie during our engagement shoot and could tell through her emails that she was absolutely the person we wanted to share these moments with. She really tapped into what we were like as a couple and used that to get the most amazing pictures".
As Fernie welcomes more weddings each year, the couple was able to coordinate many of their details locally. They reached out to Lush Kootenay, to rent a beautiful arch for the ceremony. When selecting their floral arrangements, they turned to local florist Green Petal. "We sent them pictures of particular flowers and colors that we liked and matched our theme. They did an excellent job of taking our vision and making it a reality." The stylists at Sparrow Hair also offered the convenience of coming up to the Elk View Lodge to do their hair.
Now when Erin & Evan look back and relive the day through their photo's and video, they share that they "can't watch it without feeling so blissfully happy" - which is just the way it should be. Congratulations to you both!
With 4 seasons of spectacular scenery, Fernie offers a unique setting for your mountain wedding at any time of the year. For additional information on wedding venues, accommodations, service providers and more, please visit WeddingsInFernie.com!