From the Creative Team
Kylie & Steve originally planned to travel back home to Australia to hold their wedding with family in December, 2020. However with the pandemic and travel restrictions, this quickly became something they were unable to proceed with.
Rather than postponing the wedding, they decided that "Love is all you need", and they decided to elope!
We were thrilled to be approached to assist with this elopement and quickly set to work in making Kylie & Steve's elopement dreams come true. We planned a beautiful mountain ceremony to take place in Kananaskis in a quiet and remote setting. However in the days leading up to the wedding, another challenge arose in which it was forecasted to have a massive snow storm take place the day of the wedding. The remote outdoor wedding was no longer a tangible option and we quickly set to work to arrange for another location. The Garret was happy to accommodate us with their beautiful, and intimate indoor space.
Our goal was to incorporate the original elements of the mountain elopement design. One of our favorite details was the mini picnic baskets we filled with delicious sweets and the mini charcuterie bowls. They added a unique element for the Bride & Groom to enjoy with champagne once the ceremony concluded.
Before Kylie & Steve were whisked away in their limo, we ended the day by taking them outside for a magical photo shoot on Stephen Avenue with Dom Perignon in hand as the snow came down.
---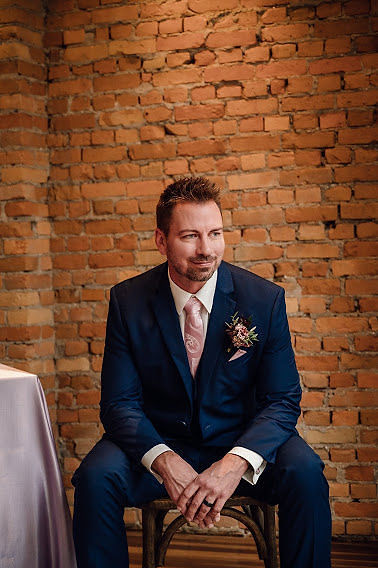 Confetti Directory Members Featured In This Shoot
Canada's most extensive wedding vendor directory, we feature vendors for weddings of every style, size and budget.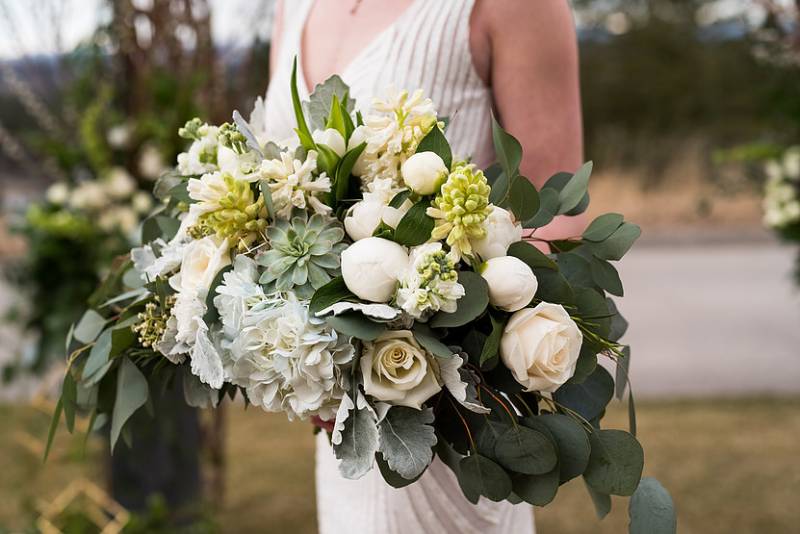 Creative Edge Flowers
Wedding Flowers
Meet the Creative Team
Is your business featured in this post? Click here to get started.