From the Creative Team

This elegant, yet modern Ballerina bridal shoot was inspired by simplistic beauty. With the ongoing pandemic, many of us have learned this year to take a step back and enjoy the simple things in life, so our team pulled together a beautiful and simple styled shoot. This shoot focuses on the beauty found in the details & the small things. Our team of vendors pulled together a non traditional and elegant styled shoot focusing on wedding details such as hair, makeup, florals and unique accessories. Because the focus was on details, this shoot was done in studio with no set necessary. This shoot features unique accessory designs and styling by Xoxo Couture Bridal. Ashbury Bridal has a huge collection of new and vintage style gowns, and provided the beautiful vintage ballerina style gown. Our pointe ballerina (Denver Thur) also brought her dance costumes to give us some stunning veil photos! Since we were looking for a non traditional and simplistic styled shoot, our floral arrangement had to fit the theme. Tangerine Orchid created a stunning bridal wreath featuring roses, poppies and sage, adorned with a light pink satin ribbon. Make up was by Sylvia at Top Notch who created a glowing makeup combination of pinks and browns for our ballerina. Hair was by Rachel Rivard from New Image and was a classic, yet modern style ballet bun, featuring loose whimsy curls. Our team loves how this simple and elegant shoot turned out and would love to be considered for your publication. We want to show today's bride that less can be more when it comes to elopements and pandemic weddings.
Confetti Directory Members Featured In This Shoot
Canada's most extensive wedding vendor directory, we feature vendors for weddings of every style, size and budget.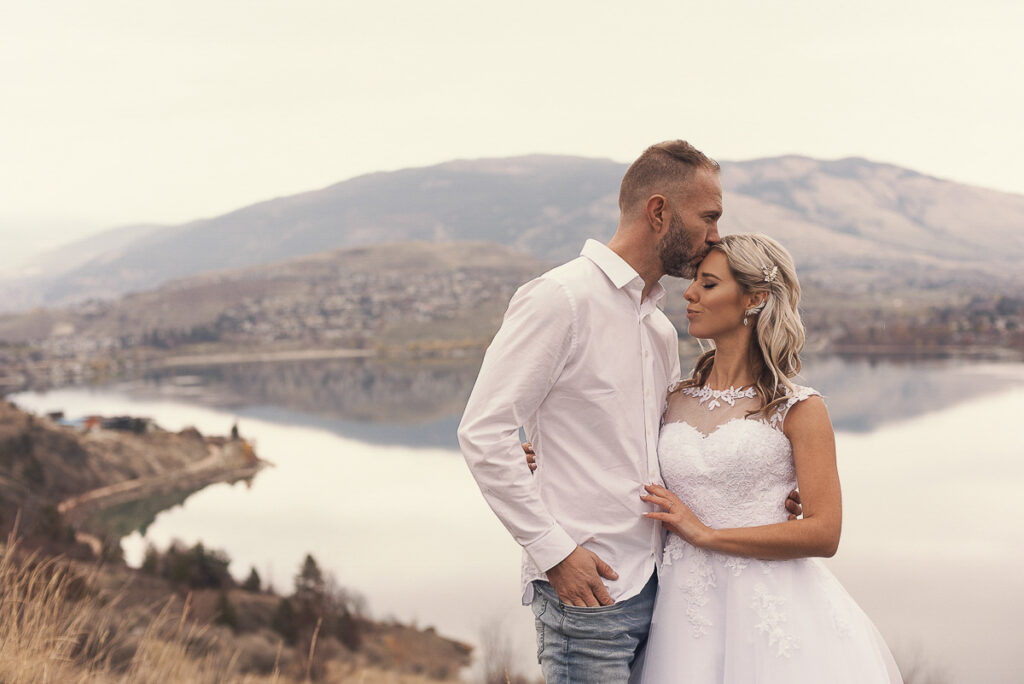 Memorable and Vibrant Okanagan Photography
Wedding Photography
Ashbury Bridal
Wedding Gowns & Dresses
Meet the Creative Team
Is your business featured in this post? Click here to get started.