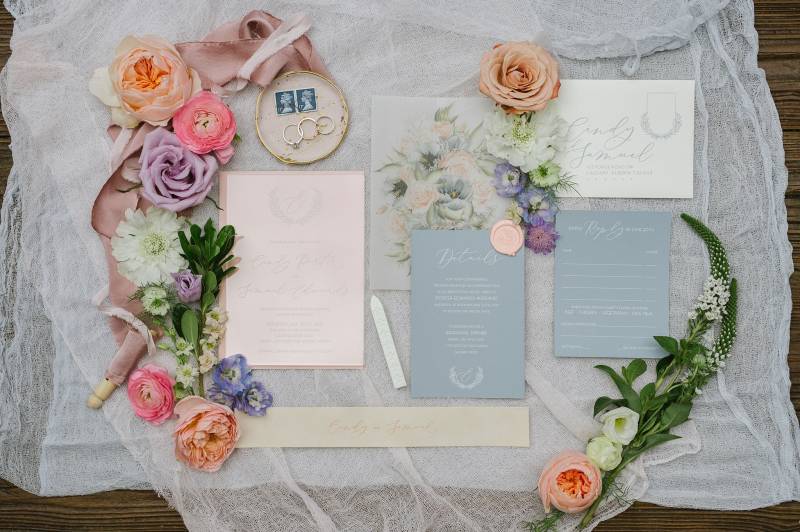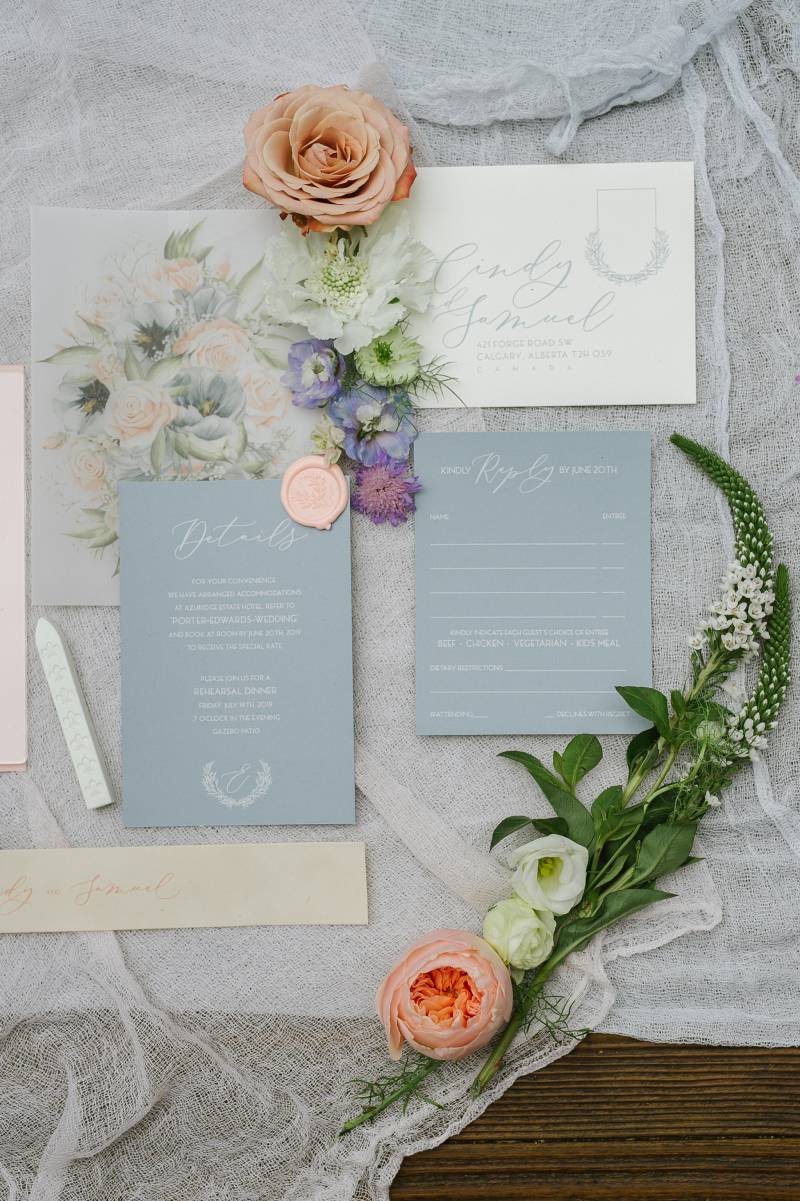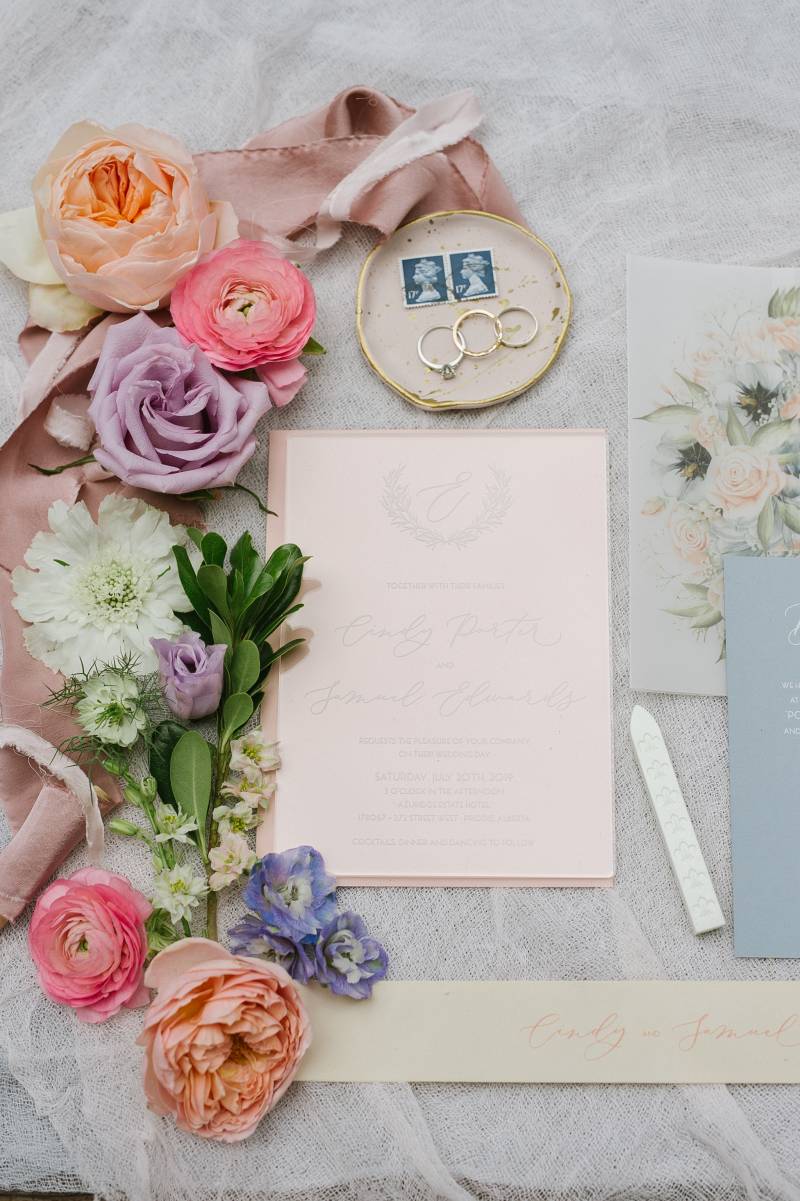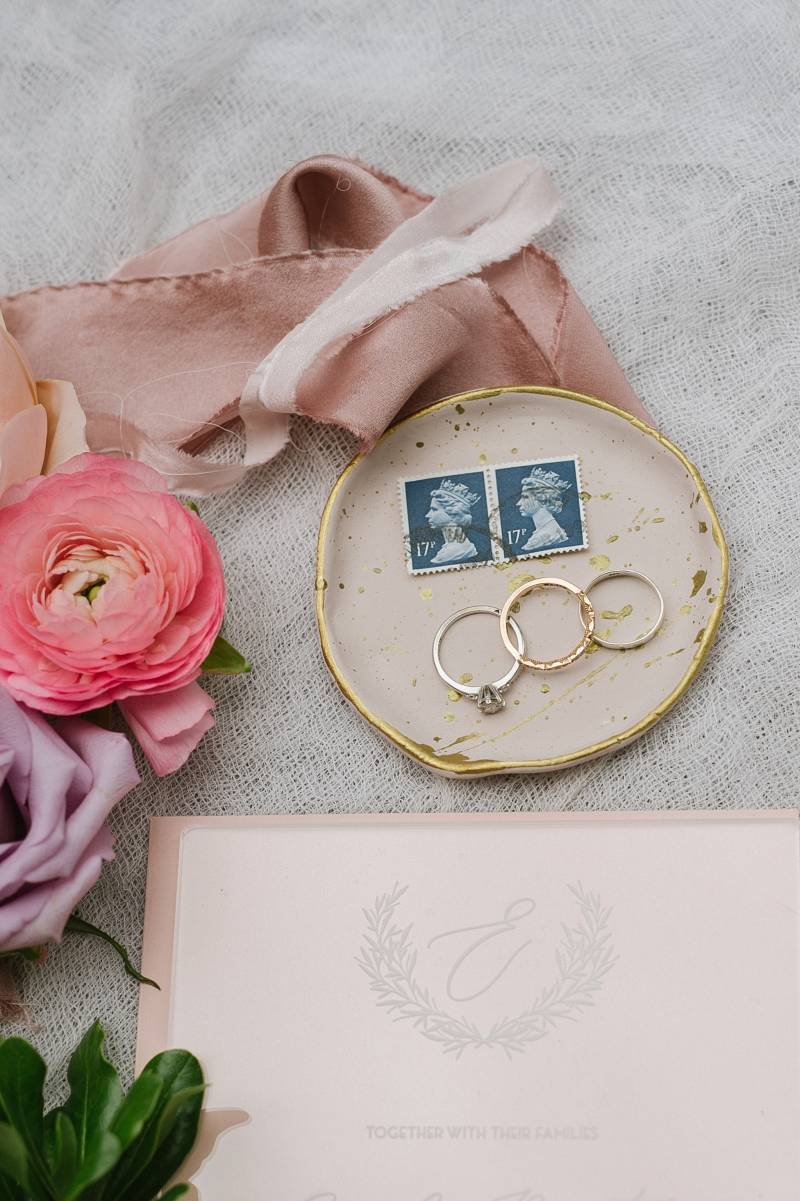 From the Creative Team:
Springtime Enchantment

Inspiration isn't hard to find here in the Canadian Rockies. So, when our creative team were deciding on a traditional yet modern twist on a colour scheme we knew exactly what it would be. The shades of delicate pink and baby blues. Both colours soften the floral arrangements surrounding the beautiful bride and groom to create a trendy monochromatic effect. These two colours harmonize beautifully together and thrive when they're styled in an outdoor setting. Satin fabrics, velvet textures and modern decor complete this pretty palate that radiates springtime enchantment.

Standing at the private Azuridge Estate just outside the city limits, Calgary's limits, was the perfect venue to host such fun spring wedding design. So, let the design warm your heart and fresh blooms inspire the tone for this whimsical wedding styled shoot. We hope you enjoy it as much as we did while creating it.