Inspired by perfect spring gardens, today's bridal inspiration shoot from Edmonton wedding photographer Deanna C Photography and Stage Coach Design. Neutral brick walls provided the perfect tonal backdrop to the lilac flowers from Liseann Foreman. The gowns featured from The White Gallery are romantic and modern, with whimsical touches that would be perfect for any garden wedding. Topped off with hair and makeup that is simple yet refined, the entire look and feel of this shoot is swoon-worthy. Hear more from the photographer and meet the entire Creative Team after the jump!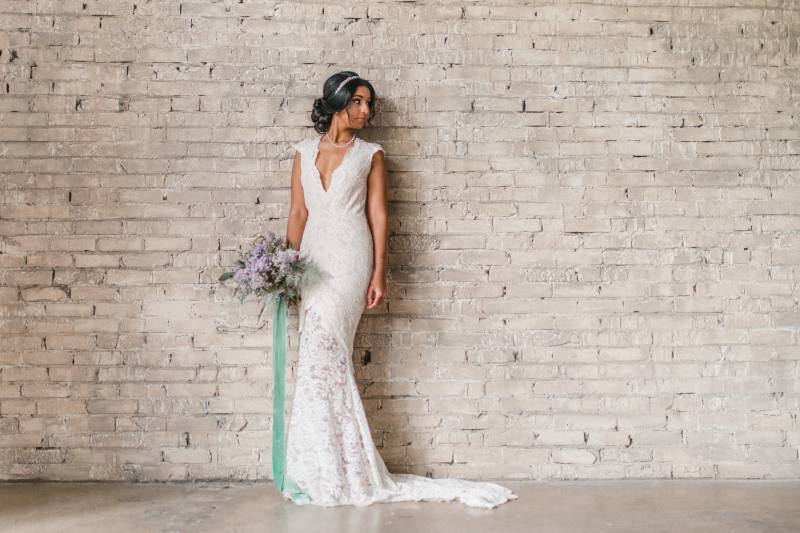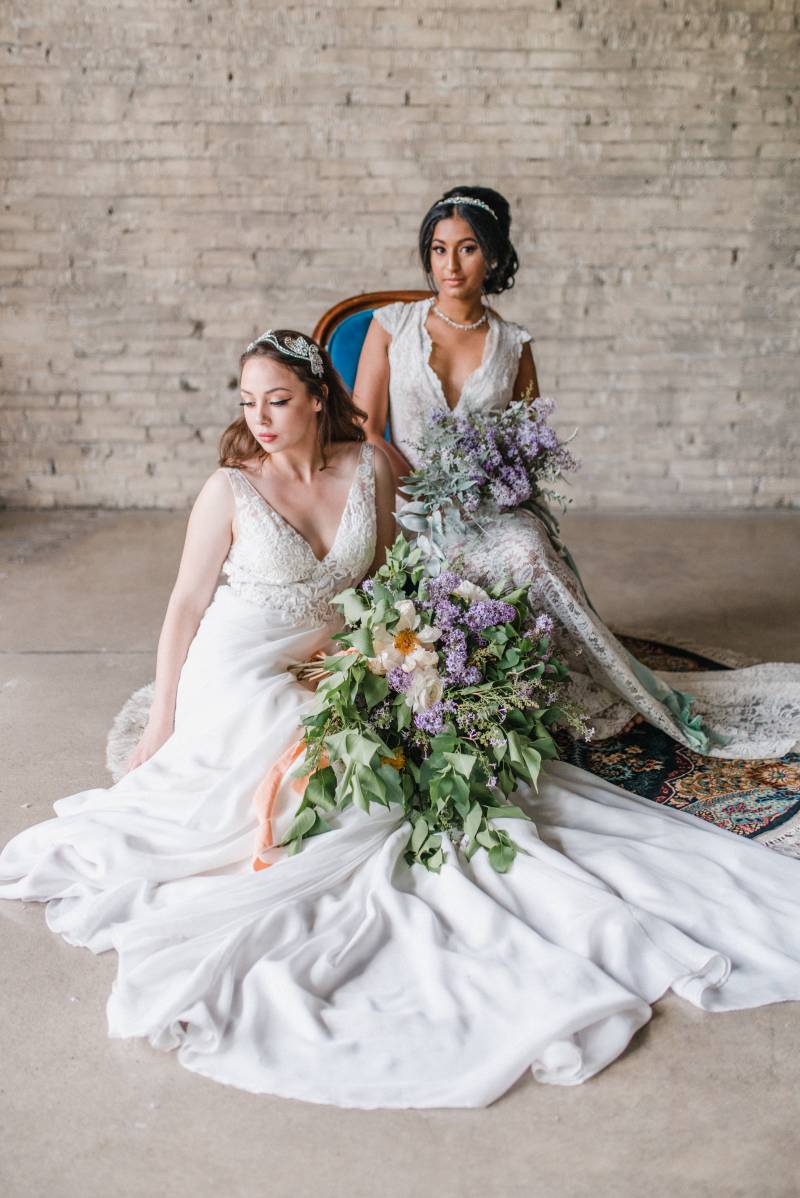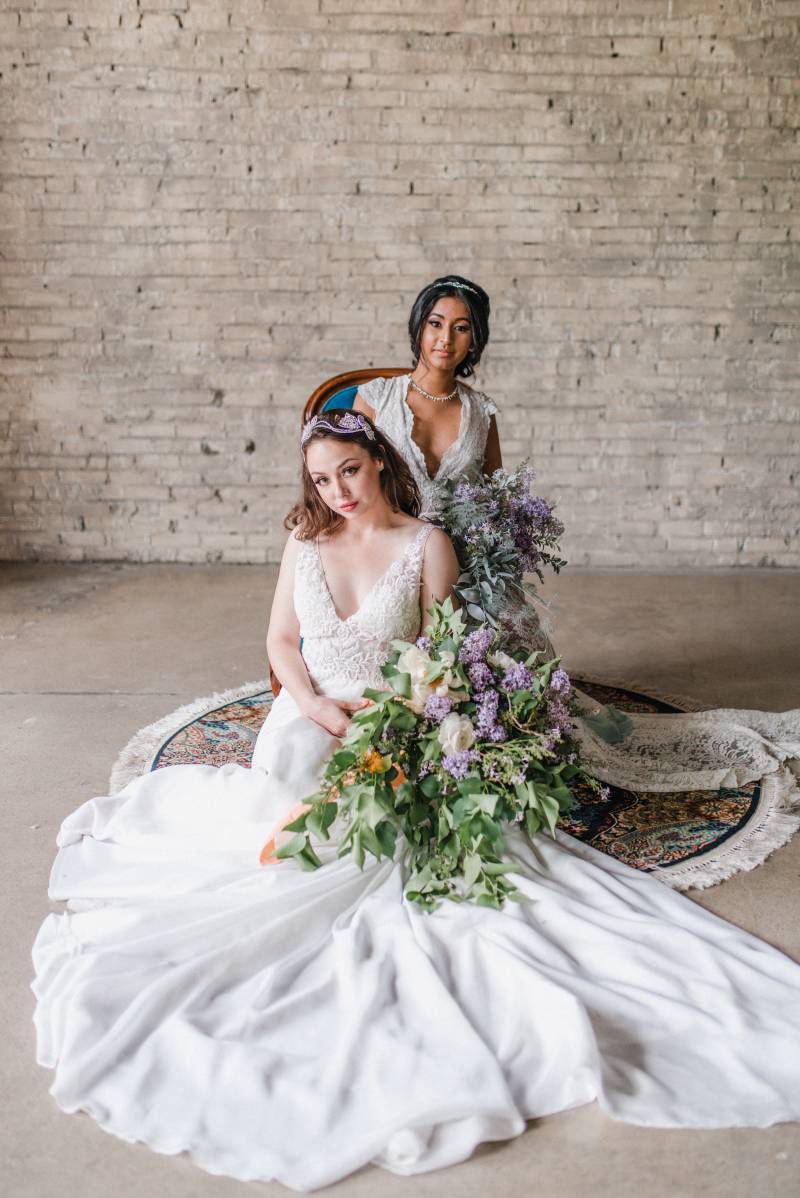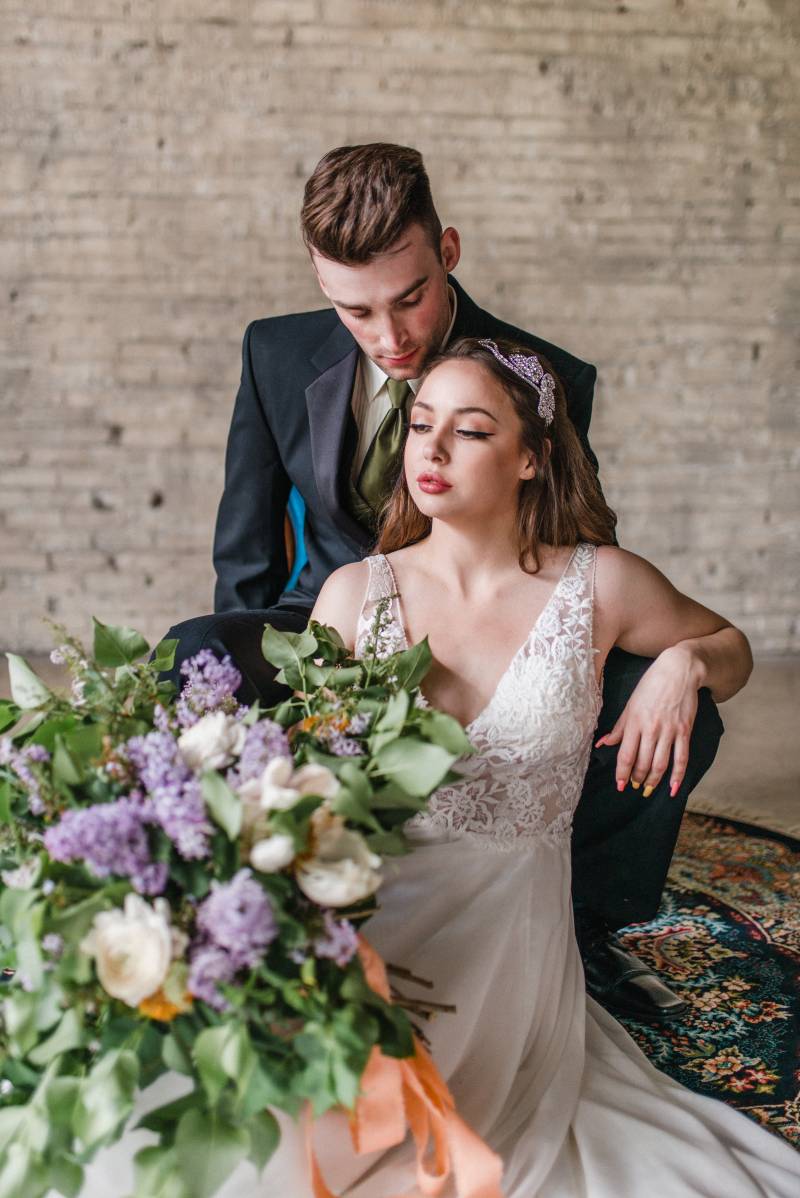 From the Creative Team:
"Sweet lilac bushes in full bloom conjure dream-like memories of cool spring days. For photographer Deanna Caroline of Deanna C Photography and florist Liseann Foreman of Agora Floral Co., the fresh lilacs in May provide the perfect colour pallet to bring new spring romance to life. The newest industrial looking wedding venue of the Foundry Room, located in trendy Oliver downtown Edmonton, provides the perfect modern backdrop to contrast this soft fresh pallet. Wedding trends come and go each year, but we can always count on classic flowers like lilacs to bring soft and timeless beauty to any bride."