Fresh flower, fresh sunshine and fresh bridal beauty inspiration, the perfect combination! Today's shoot from jessica catherin and Trena Laine Makeup Studio has serious bohemian LA vibes. It's a modern, garden inspired shoot that took place at the Saskatoon Berry Farm, just south of Calgary, which is full of great backdrops and mother nature. Custom gowns designed by Calgary wedding dress designer Laura George add the perfect home grown feel to this gorgeous shoot. Hear more from Trena Laine Makeup Studio and meet the entire Creative Team after the jump!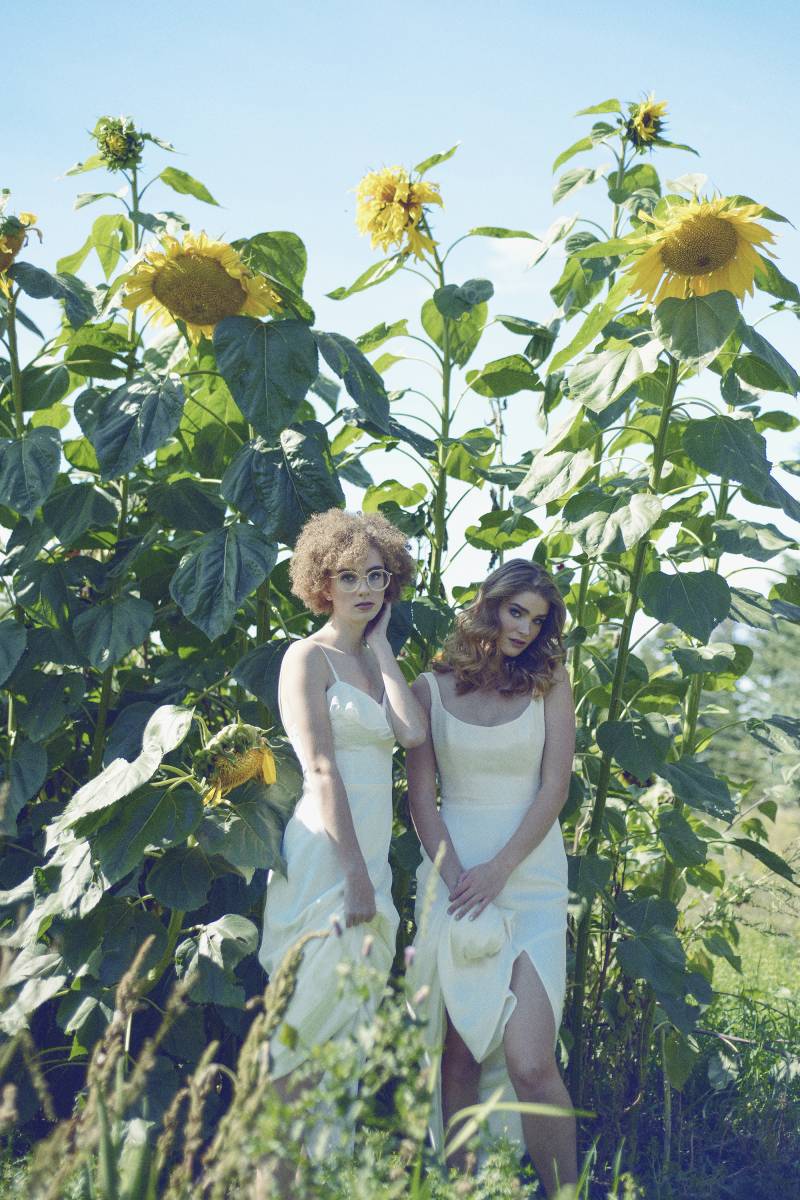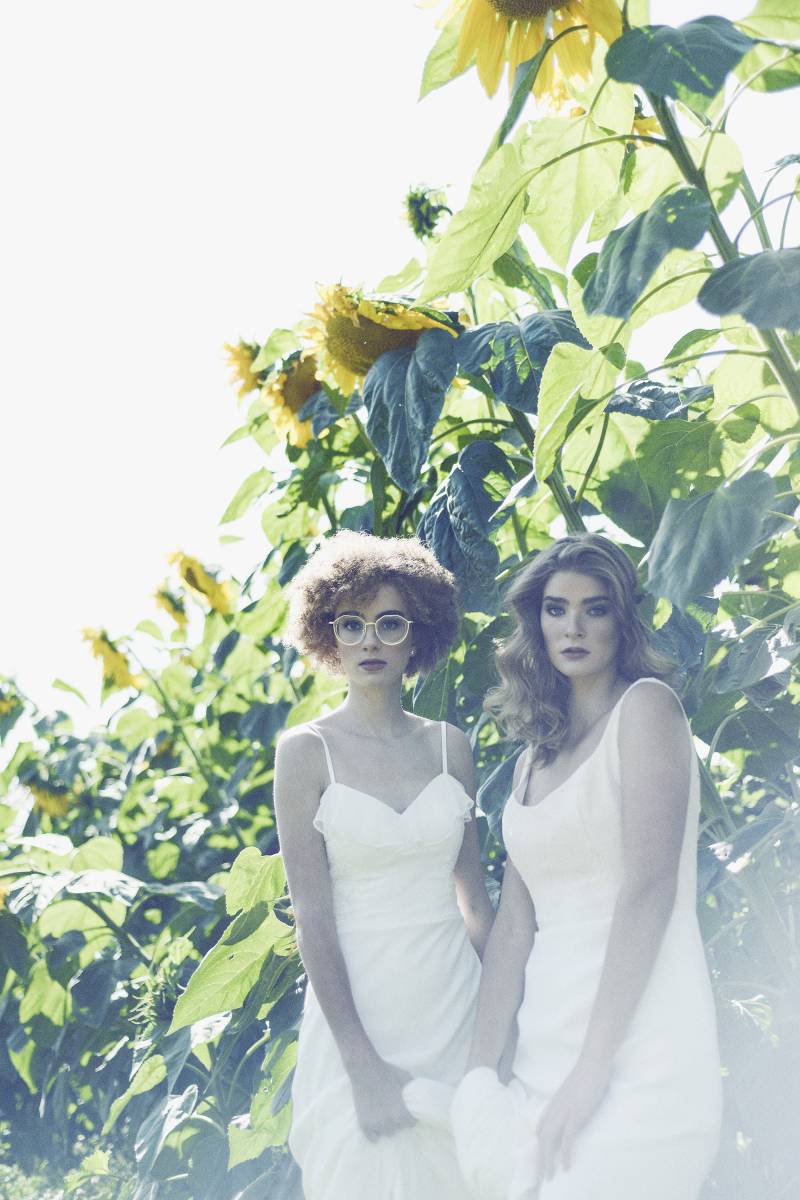 From the Creative Team:
When our usual lil crew gets together to create a fun and whimsical photoshoot, every year, we seem to luck out with amazing autumn weather a day or two before the 1st snowstorm of the season!
Model, Rhea "The collaboration was a lot of fun! I loved my makeup and felt comfortable and beautiful in my dress. I got along great with the other model, the photographer, designer and of course the makeup artist! Overall an awesome day full of lots of fun. I can't wait to see the results of our combined efforts!"
The models are wearing Terra and Sage, pieces from the new Laura George collection, Oasis, which is inspired by the dancing sands and cool waters of the desert. It features soft neutrals, balletic lines, and clean silhouettes accented with details of keyholes, ruffles and lace. The dresses in this collection are light, refreshing and feminine. Soft delicate makeup and hair to compliment the boho feels of the lovely models, the gorgeous dresses and beautiful location Saskatoon Farm.
Model, Mimi quoted " The moment I met the team, I was instantly greeted and welcomed into such a nice environment! All 3 women that I worked with are caring, prepared, and most importantly passionate for what they do! When I tried on the dress, I felt so lovely and comfortable; almost like I was put into a whole different character and ready for a wedding! To top of the experience, we got to experiment in a beautiful farm, with bright fall colors and tall sunflowers reaching over our heads. (Also, I got to miss school.) what a wonderful experience, thank you to the team!"