From the Creative Team:
A modern Chinese tea ceremony inspired this charming chateau Okanagan styled wedding. This shoot celebrated the happy union of a couple's ten years of love and business success. As owners of Letnick Estates, JP Letnick and his wife fall more in love each day, and this special occasion was a dream come true.
The styling of the wedding was a delightful blend of old Vancouver style high-tea parties and floral structures with a sustainable edge, creating a unique twist on traditional Chinese wedding customs. The trendy colours and upscale maximalist setting perfectly complemented the couple's style and brought some sparkle!
The bride, Joanna Wang, looked absolutely stunning. With JP by her side, she glowed throughout the day, looking every bit as gorgeous as her surroundings.
Wedding in a Box made the morning-of wedding day photos so much fun, while the officiant incorporated traditional Chinese customs into the celebration. This brought the couple together in a heartfelt ritual for their anniversary year!
Confetti Directory Members Featured In This Shoot
Canada's most extensive wedding vendor directory, we feature vendors for weddings of every style, size and budget.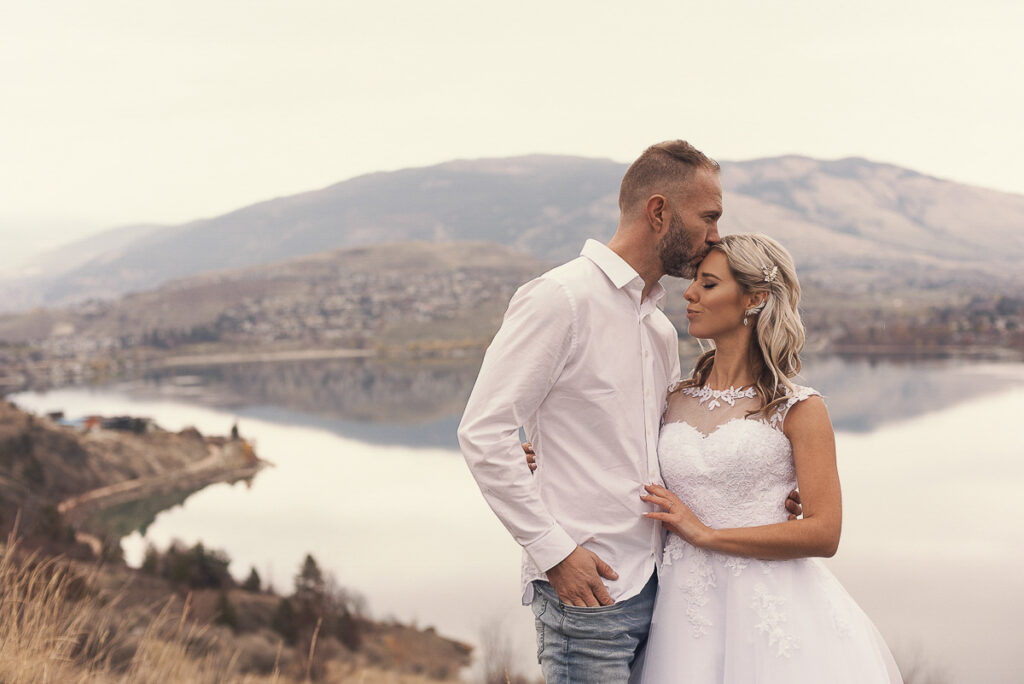 Memorable and Vibrant Okanagan Photography
Wedding Photography
Wedding In A Box
Unique Ideas
Meet the Creative Team
Is your business featured in this post? Click here to get started.