This inspiration shoot, with mustard yellows, ruby reds, blacks, golds and more is delicious, an absolute delight. An adorable couple who spent the day soaking up everything they love about each other, photographed and styled by Detroit wedding photographer Chettara T. Photography. The design of the shoot has moody modern vibrancy, with slate grey linens that allow the stronger colours to simply jump through the design. An overflowing floral arrangement, a truly incredible wedding cake and a black two piece wedding ensemble make this Detroit wedding shoot so much fun - meet the entire Creative Team after the jump!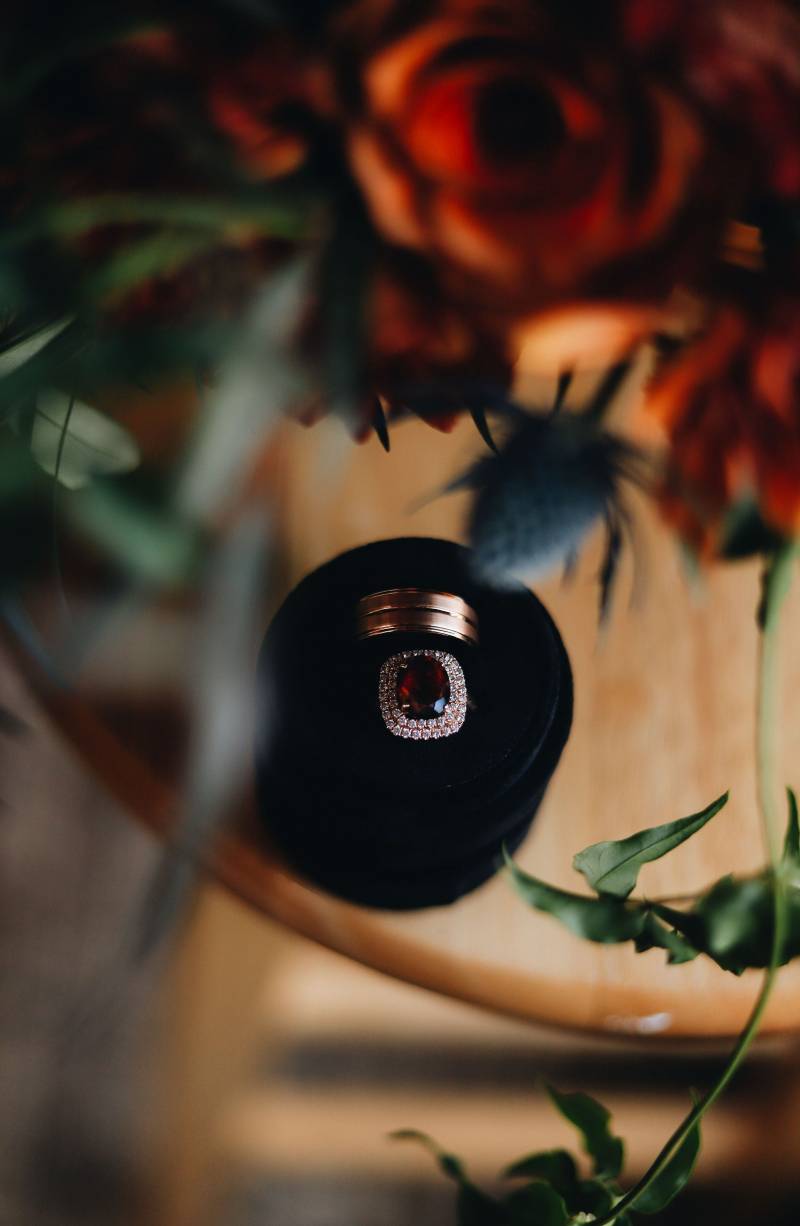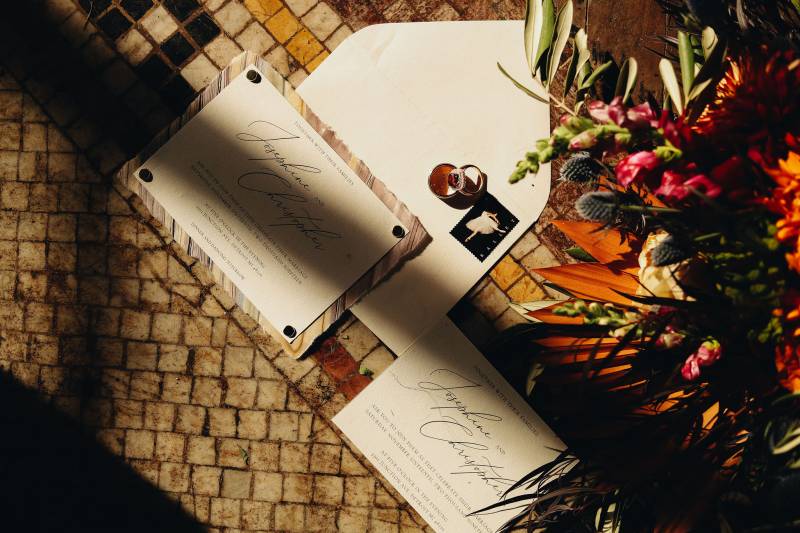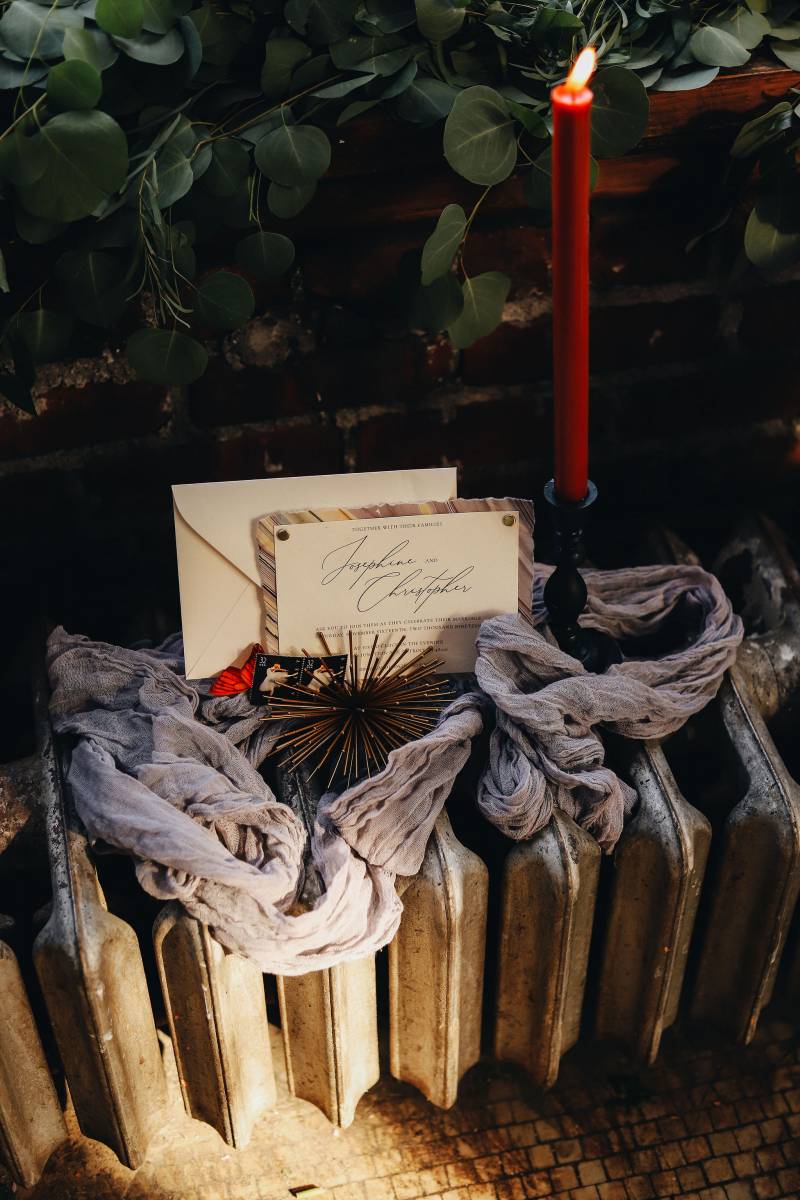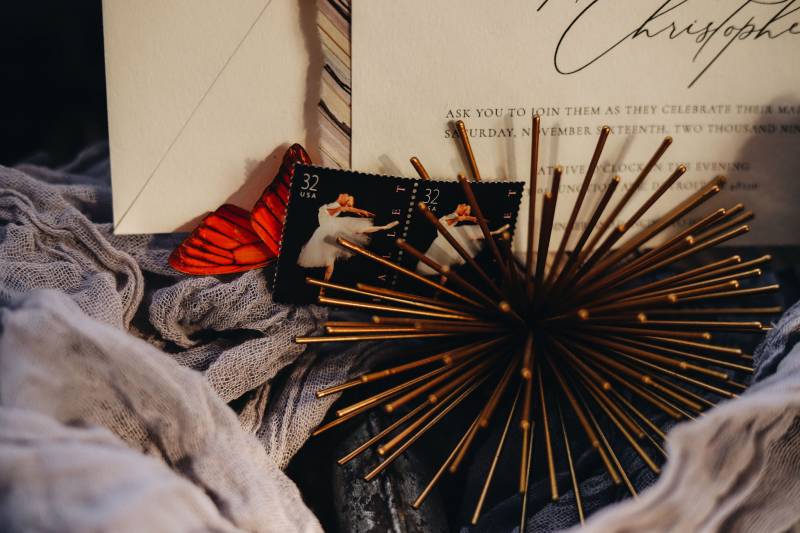 From the Creative Team:
This was a moody and vibrant ballet inspired styled shoot. It has a unique colour palette, lush florals, and textured cake that was a dream.