Talyn and Dilly escaped to crystal blue waters and skies to match for their destination wedding to Playa Del Carmen, in Mexico. Along with their wedding photographer and videographer, Tomophotography & MickMedia, they welcomed their guests to their vibrant and loving wedding. A two part wedding, with a traditional cultural ceremony and celebration, followed by a Western ceremony and celebration, Talyn and Dilly celebrated their love twice with their friends and family. Hear more from the photographer and meet the entire Creative Team after the jump!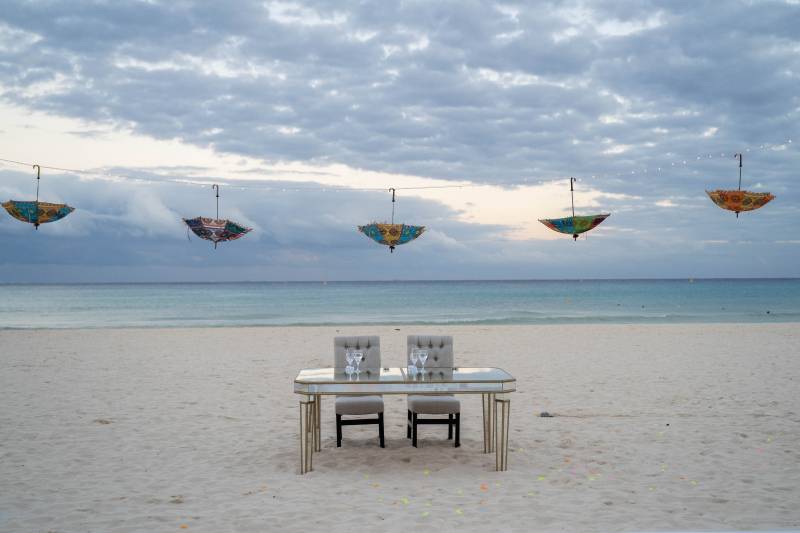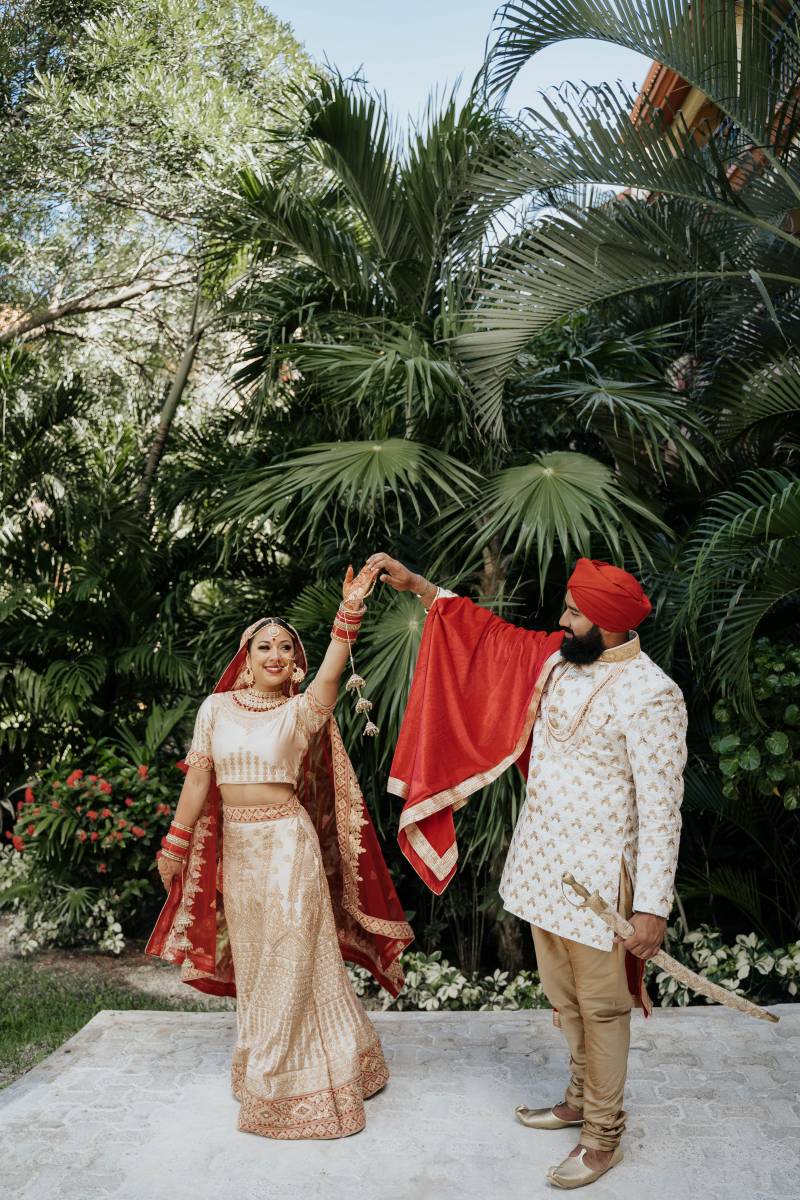 From the photographer:
Sometimes you meet people & you just click. You're comfortable with them like you've know them for years. That is exactly how we felt with Talyn & Dilly when we had the honour of capturing their wedding festivities in Cancun, Mexico.
Not only them, but their families & friends were beyond welcoming & we definitely felt like part of their family. When Talyn & Dilly thanked us for capturing all their events during their speech, the crowds cheer warmed my heart & even made me tear up .
We will forever be grateful to everyone we met and will never forget what an amazing experience this has been!
Talyn & Dilly are in Calgary while we are in Ontario, the opportunity to travel to Mexico with them and be a part of their celebrations is something we will forever cherish!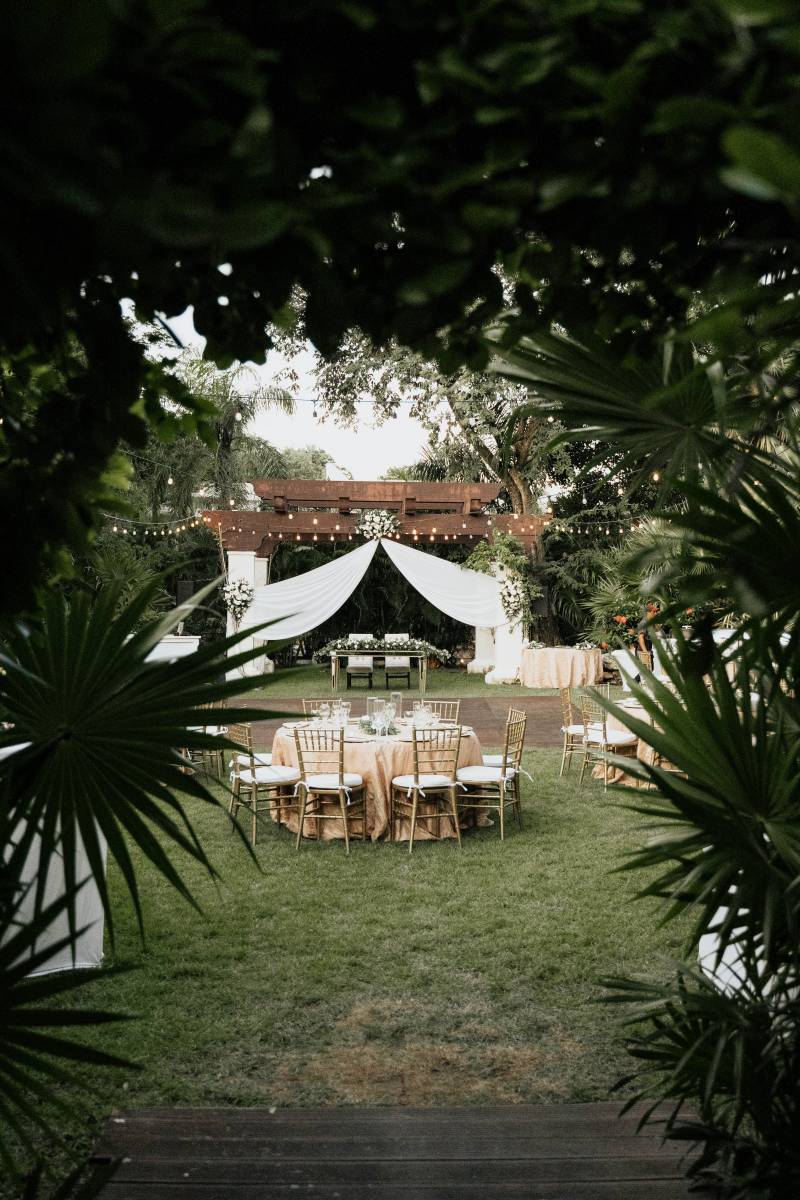 Sources
Tomophotography/Mick Media/Sandos Playacar Beach Resort & Spa/Kenneth Winston/Le Chateau/Le Chateau/Styling Trio/Lemons & Mehndi