When a wedding starts off with a first look as fun and memorable as today's Toronto wedding, you know you're in for a treat! A rooftop wedding with a modern simple vibe, Toronto wedding photographer Danica Oliva Photography & Videography captured this love story and captured the couple's fun-loving and clearly hilarious vibe. Highlights that our hearts are loving are the bride's two-piece dress, with a gorgeous overlay of sweep floral details. We love the bridesmaids flowing neutral dresses and the modern decor touches at the reception, like the stationery and the greenery. Hear about the bride's top three moments and meet the entire Creative Team after the jump!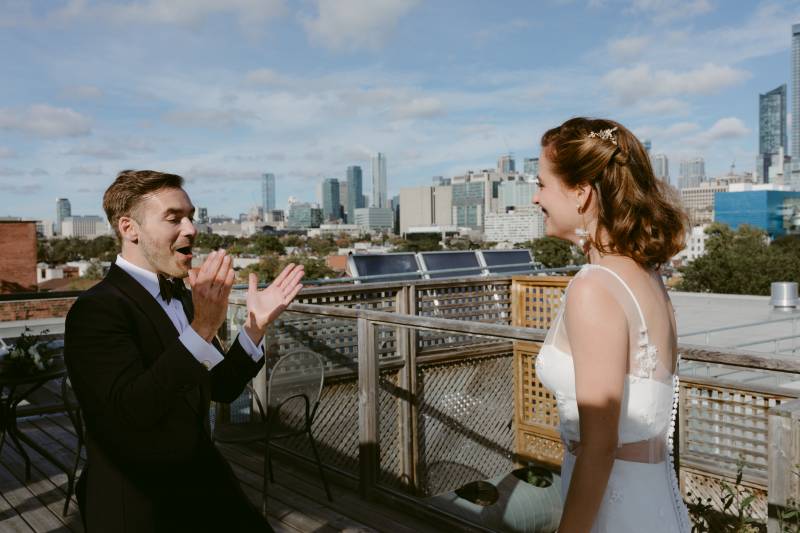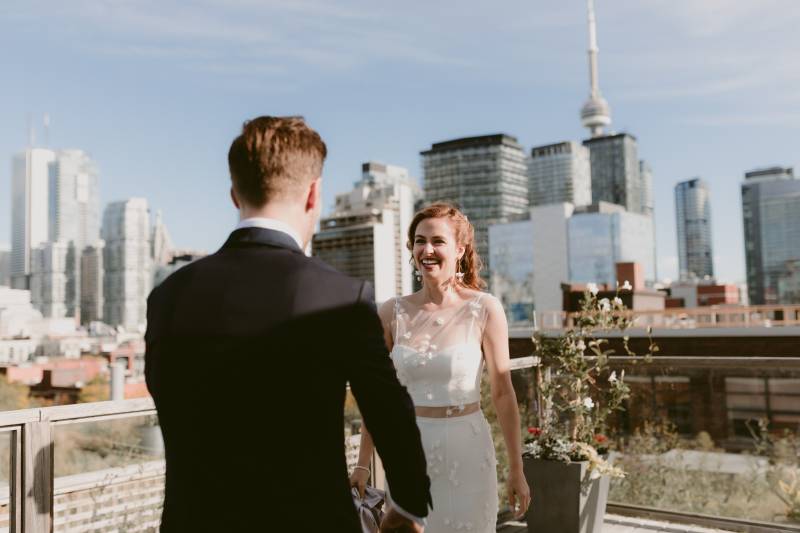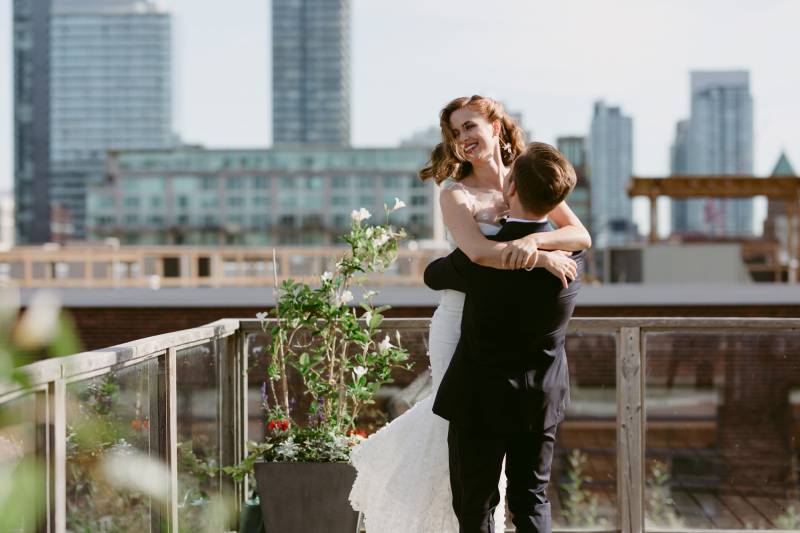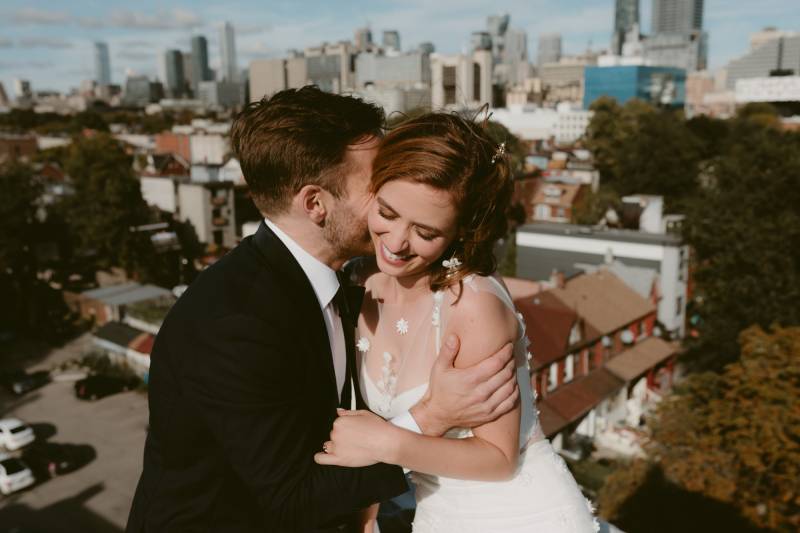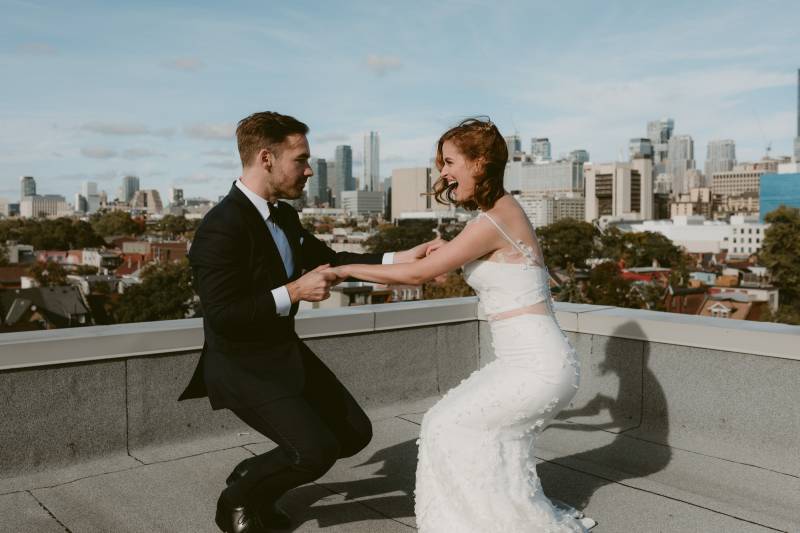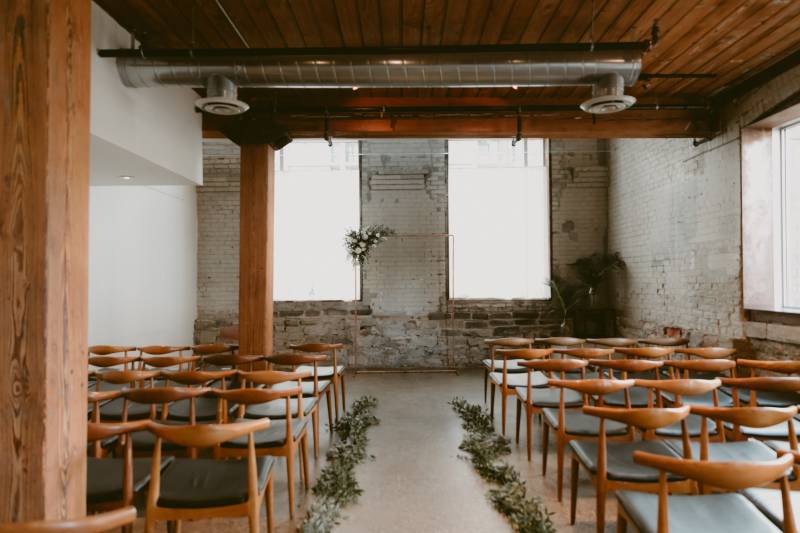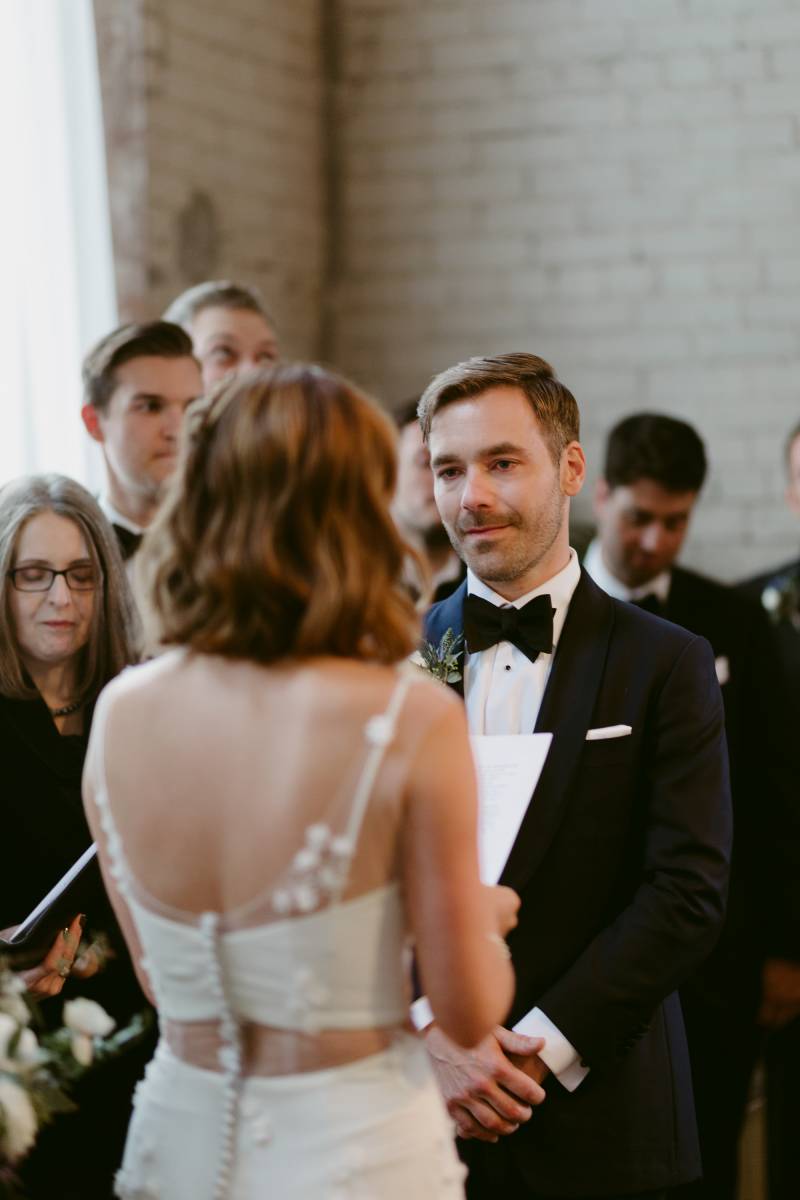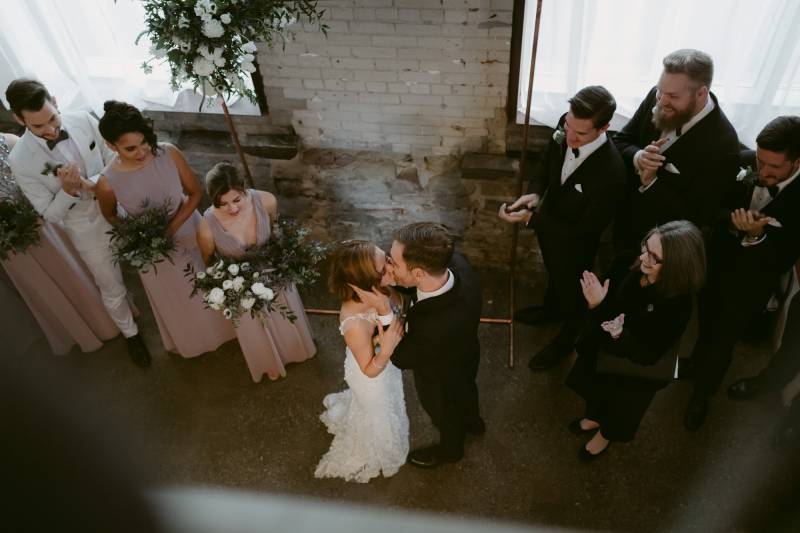 From the bride, top 3 best moments:
1. Our sunset session with Danica. This was a time for just the two of us to revel in all the joy we were surrounded by. It was so special to have those intimate moments after sharing our hearts with the whole group. 
2. The ceremony. Even though I knew the general flow of how it would go, the ceremony brought about so many sweet surprises that made me both laugh and cry. Maybe it was the promises we made to each other, or perhaps the reminiscing of our love. All of it together overwhelmed me with gratitude. 
3. The Dance Floor. As much as I cherish our private moments, celebrating them with the people who love us most was irreplaceable. The energy in the room had me bursting at the seams with love and happiness. Dancing the night away with all our beautiful loved ones, that came from all corners of the world, will always hold a special place in my heart.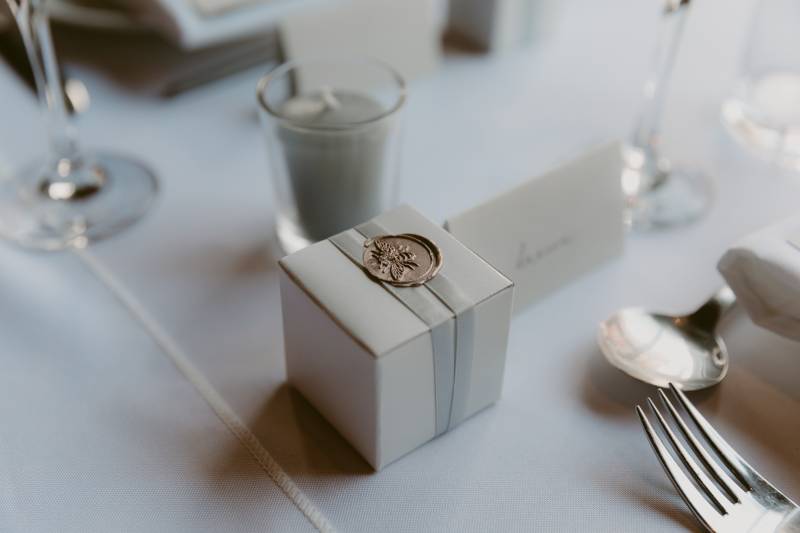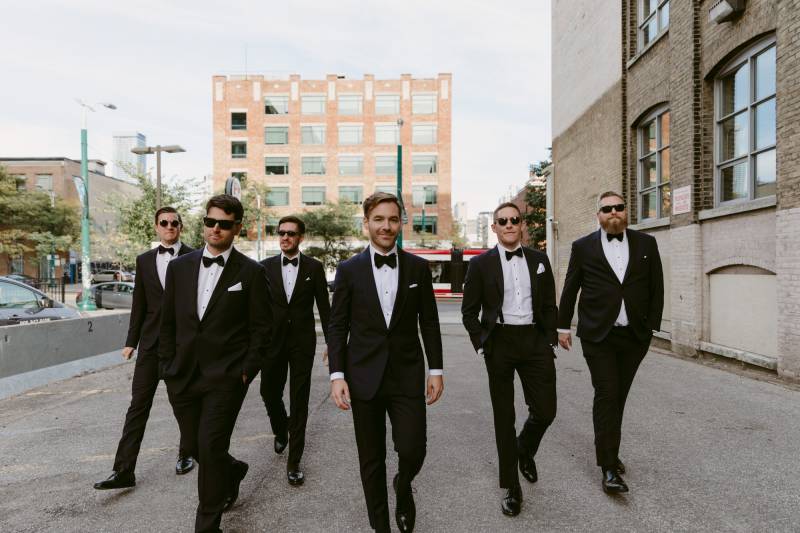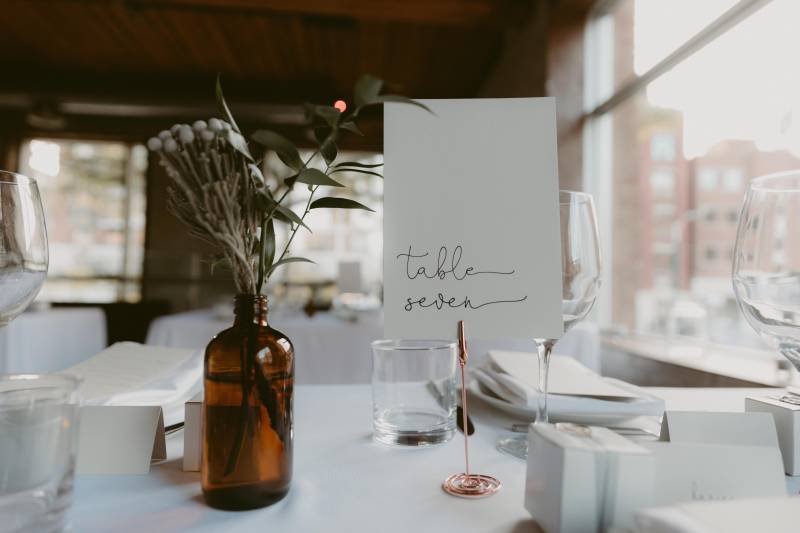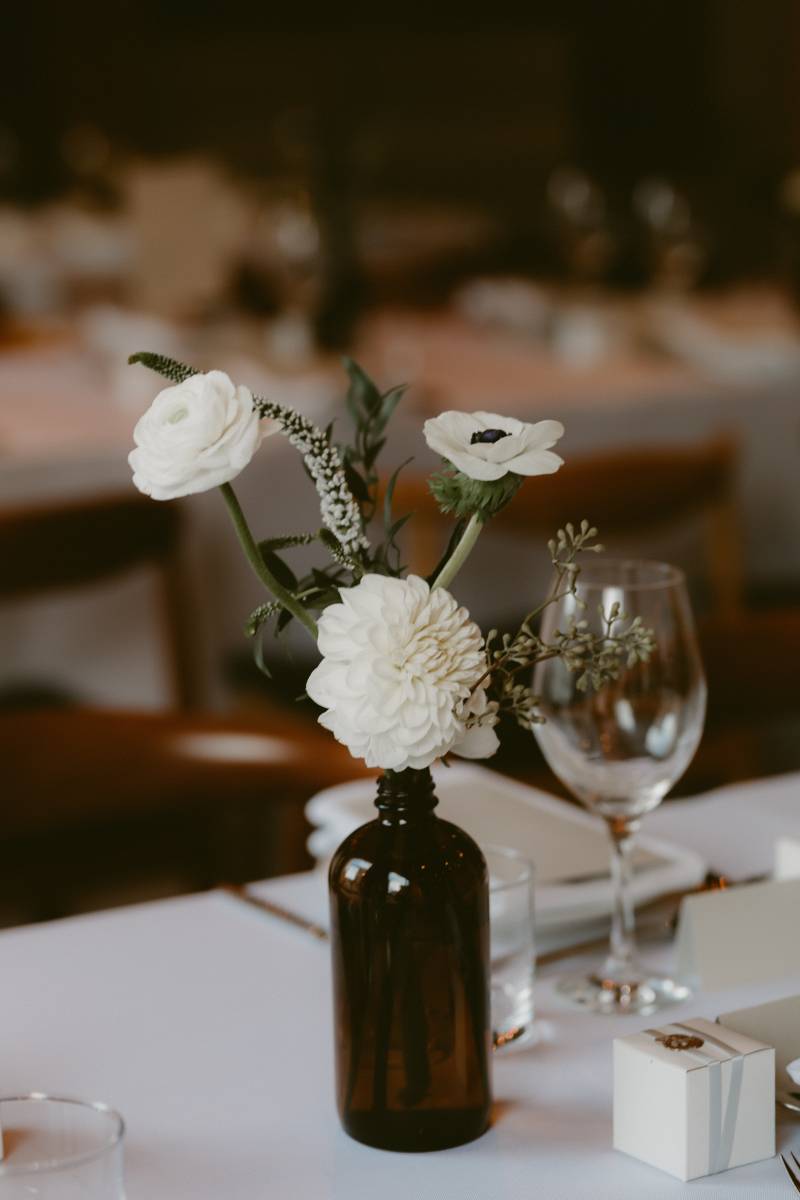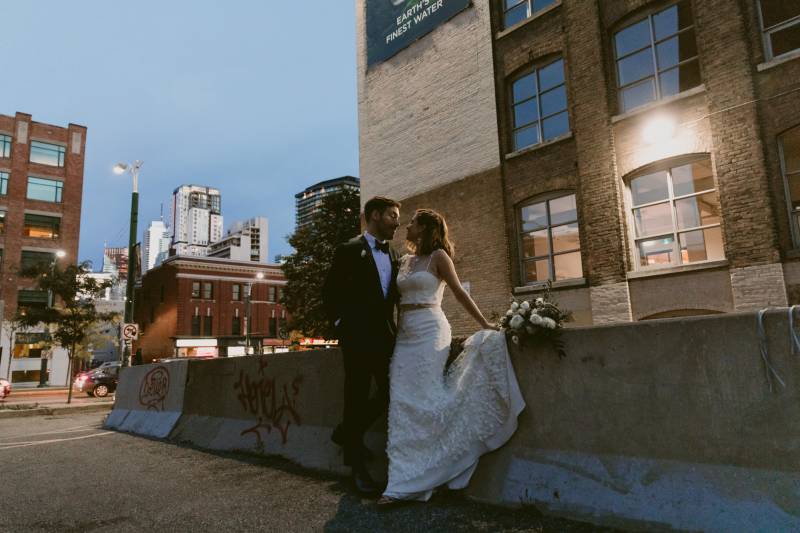 Sources
Danica Oliva Photography & Videography/Hotel Ocho Toronto/Lisa Allain/With Joy/Botany Floral Studio/Mikaella/ASOS/Suit Supply/Freeman Formals/Tiffany Babiak