High style elopements are one of the most exciting trends of 2020, and we adore this romantic naturally inspired elopement in the heart of winter, with tons of Canadiana details. The shoot, from Hornby wedding photographers Goce Photos and Ashley Popek Photography, is the perfect example of how an elopement frees you up to have your dream wedding any time of year, and to spare no expense with the decor and design details! Highlights that our hearts are loving include the beautiful orange linens in the wedding decor, the romantic wedding bouquet and floral arrangements and bride's stunning wedding gown. Hear more from the Creative Team after the jump!
From the Creative Team:
Inspired by brides who dare to be different, we wanted to show that even an intimate elopement at a small Canadian barn with a few unique elements could make you feel like you are tying the knot at an adventurous location. We wanted to bring a little bit of warmth to the cold of winter with the terracotta orange linen and rustic florals. Let's be honest here, Elvis the horse really stole the show!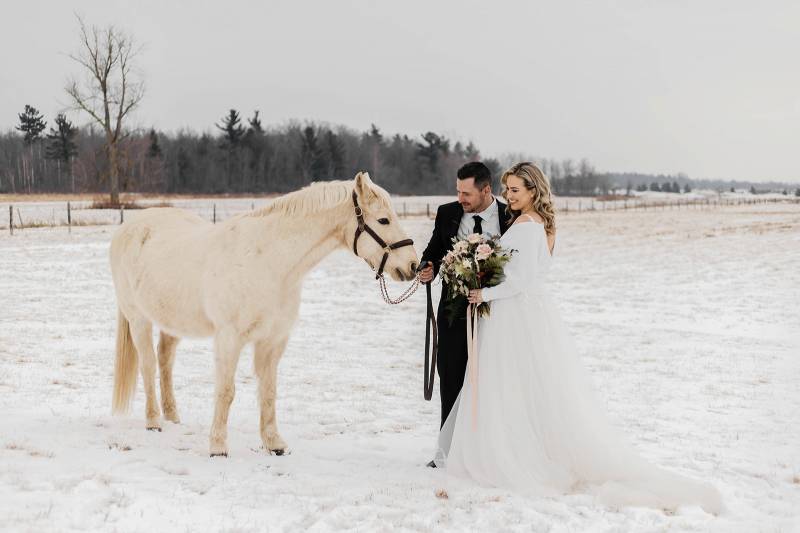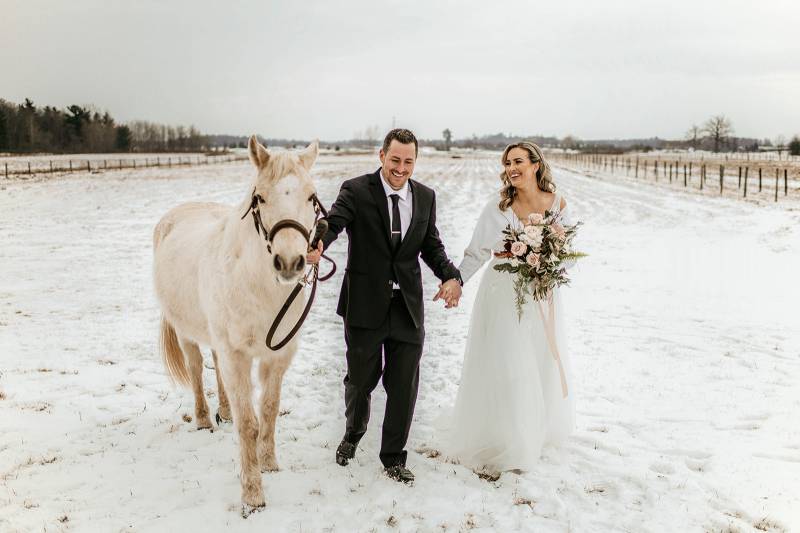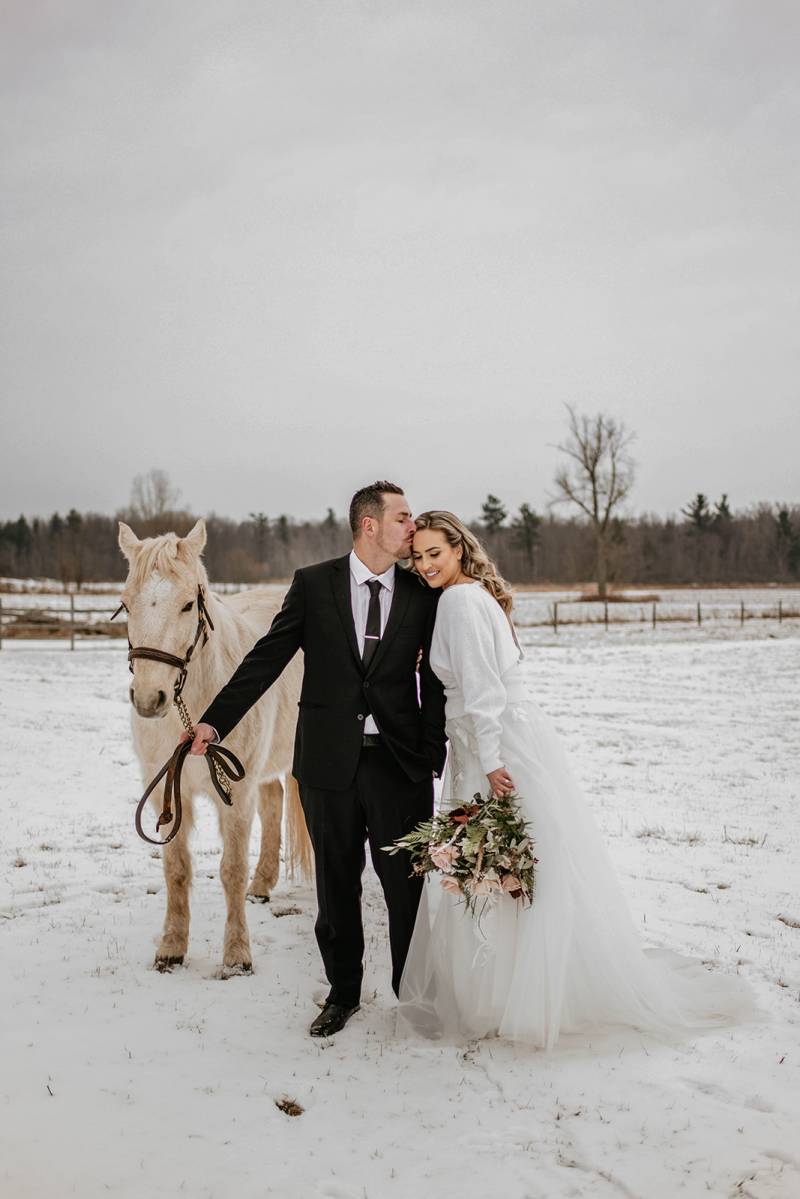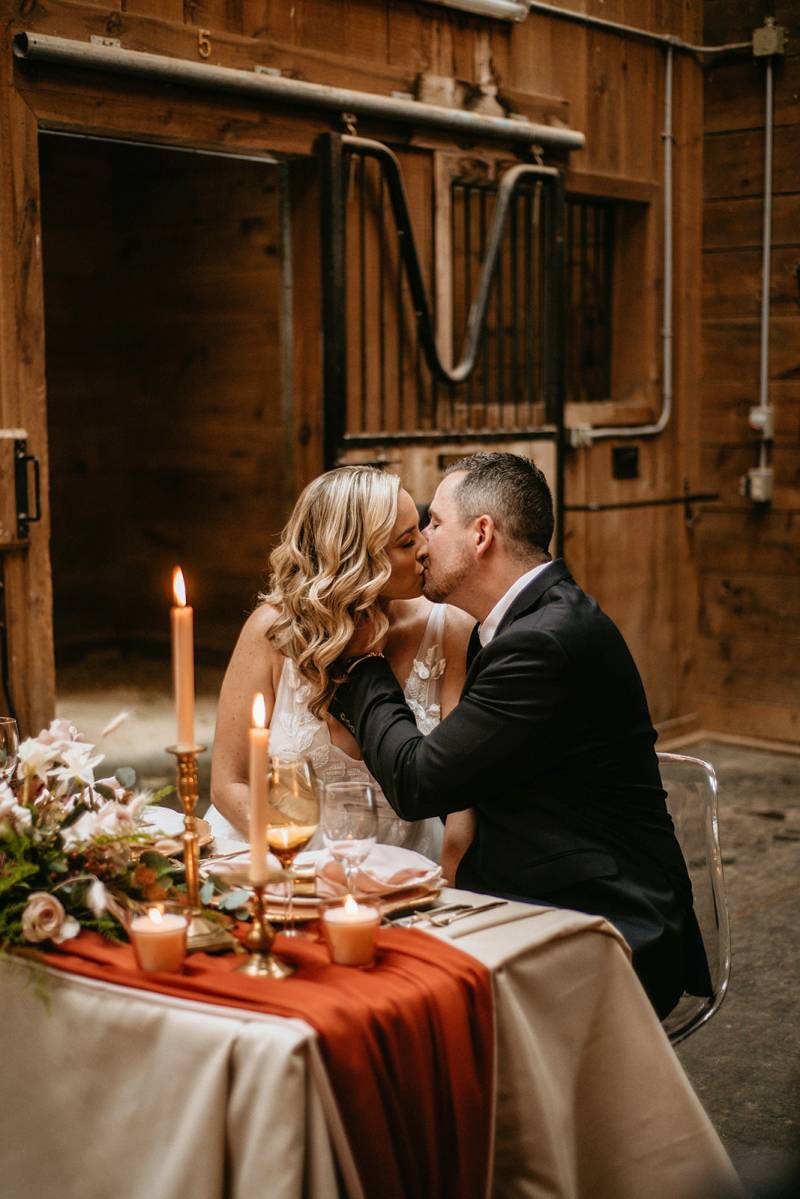 Sources
Goce Photos and Ashley Popek Photography/Promise Ridge Stables/Ceremonies by Amber/Couture Events/The Blonde Orphan/House of Penney/Second Dance Bridal/Bianca Minghella/Laura Tedesco