We are feeling absolutely dazzled by today's dusty blue inspiration shoot! Planned and styled by Melanie Parent Events and photographed by Esther Funk Photography, the soft feminine flow of the creams, blues and pops of gold are giving us a longing for summer days and the smells of hydrangeas in the garden. The colour palette in today's shoot is just the pick me up we needed – hear more from the Creative Team after the jump!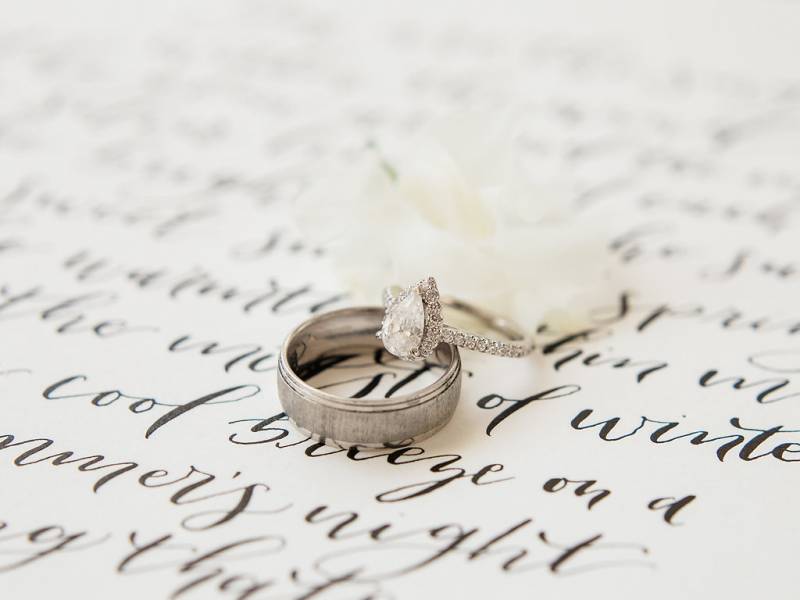 From the Creative Team:
As more and more blue tones appeared in fashion, home decor and weddings I knew I wanted to create something special using that exact palette. With an idea in mind, I reached out to some of the best vendors in the Winnipeg, Canada market to bring my vision to life.
Knowing that I was asking some of the biggest names in the industry to participate, I didn't want to disappoint, so I made sure we pulled out all the stops. From vision board to reality, this shoot exceeded all my expectations.
When I do styled shoots, I always try and create scenes that will tell a story and allow couples to envision themselves in the space. Ideally, in turn, they will want to hire us to design their wedding and bring some unique ideas that reflect them on their wedding day. Showing couples that balloons can be elegant, adding pops of colour can be timeless and elaborate sweets are a playful addition (who doesn't love a good donut?) is what this is all about! I want couples to understand that you can have a timeless and unique cross over into the same event. It's all in the details and how it's presented that makes it work seamlessly.
My goal was to pull in the blue in every element that we used, without it being overpowering. I think we accomplished this beautifully and kept it very tasteful.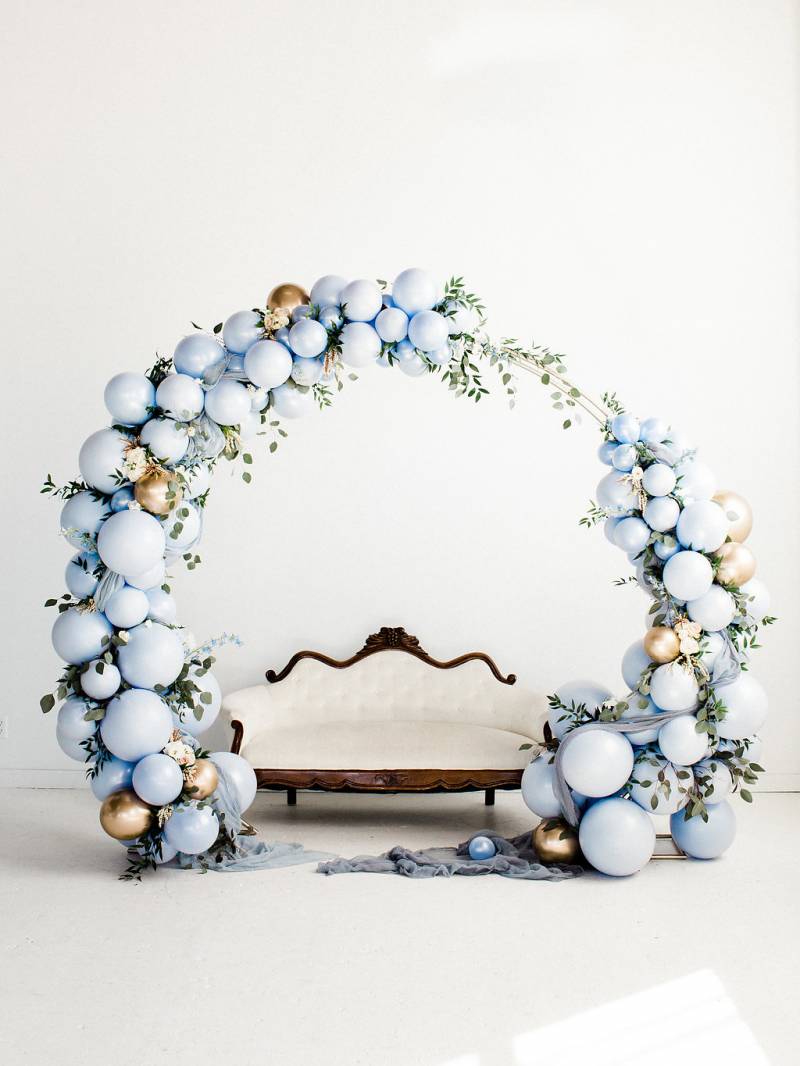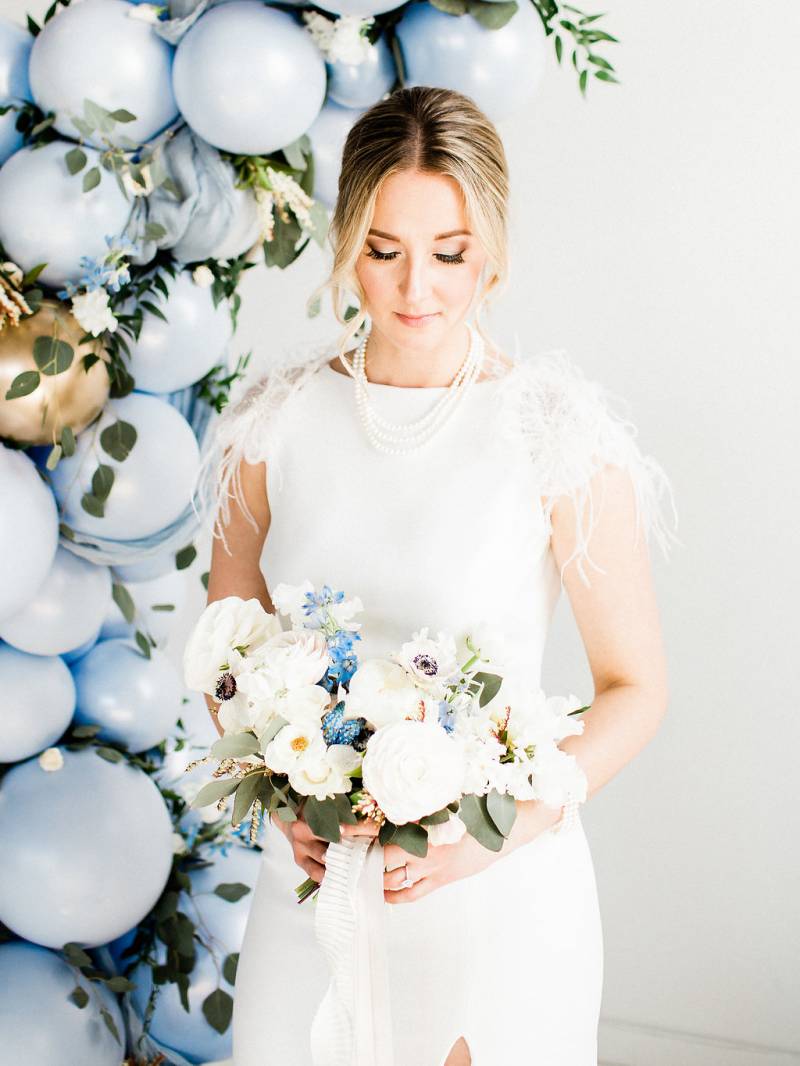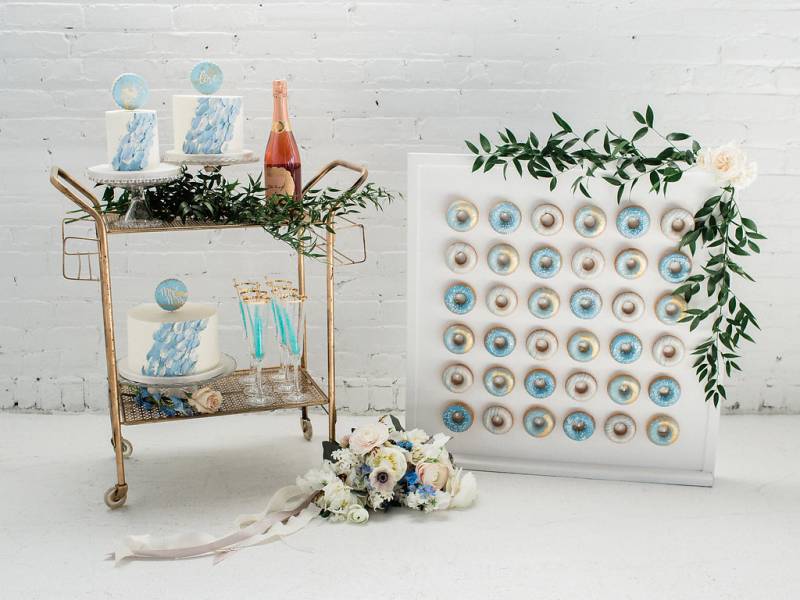 Sources
Melanie Parent Events/Aspire Studios/Esther Funk Photography/Glitter and Glue Parties/Academy Florist/Sweet Impressions/HUSH Collection/Bliss Bridal Boutique/ALDO Formal Wear/Something Borrowed/The Vintage Nest/Made Beauty Co./Anette Wilkinson Design/CT Rentals/Vanessa Penner Calligraphy/Sutton Smith Works/Melanie Parent Events