Neutral colour palettes with a pop of colour create a harmonious element to wedding shoots. The natural elegance and grace of neutrals like grassy beiges and ivories are beautiful as it is. Still, when you add in an accent colour in a rich jewel tone like emerald green, it breathes a totally new life into a shoot. Today's Southern Charm inspired shoot from photographer Jolene Barker Photography and designed by By Francesa xo has just the right amount of experience, colour, and elegance. We adore the featured wedding gown from One Dream One Love Bridal, which has incredible, intricate illusion embroidery, and added polish of a high neckline. Meet the entire Creative Team and hear more from the designer after the jump!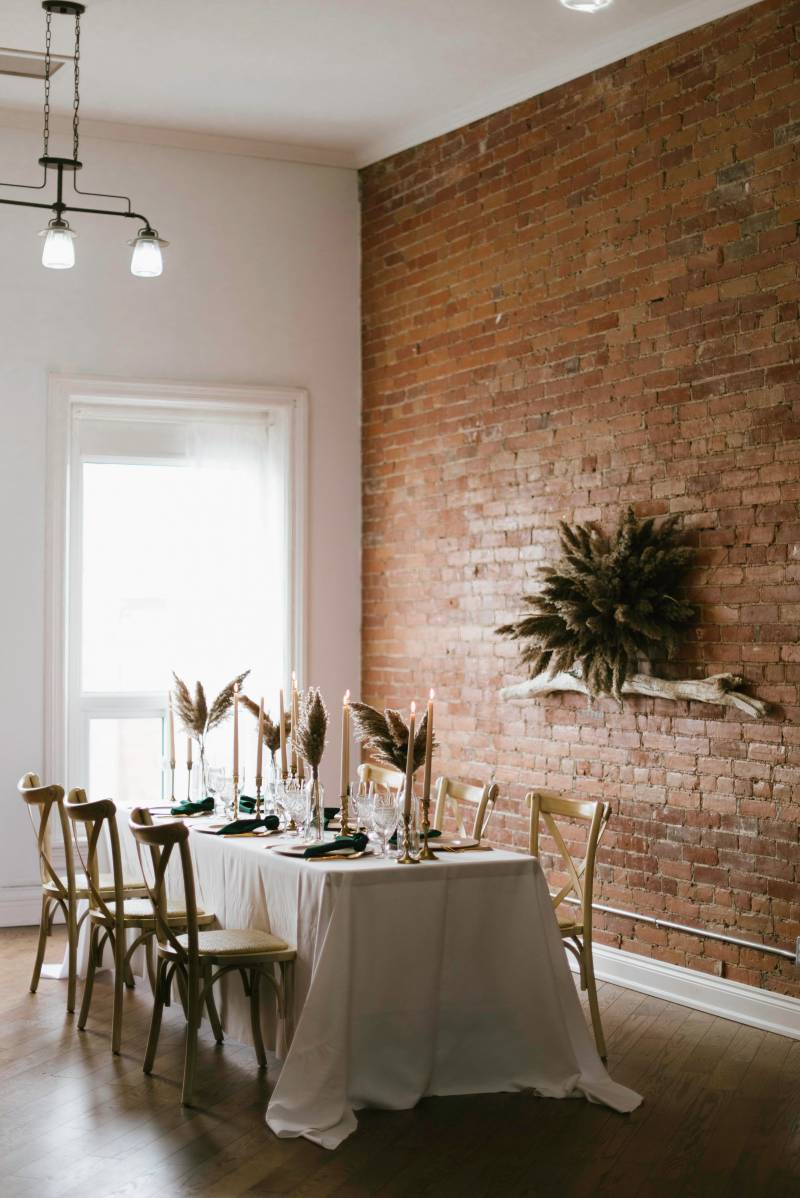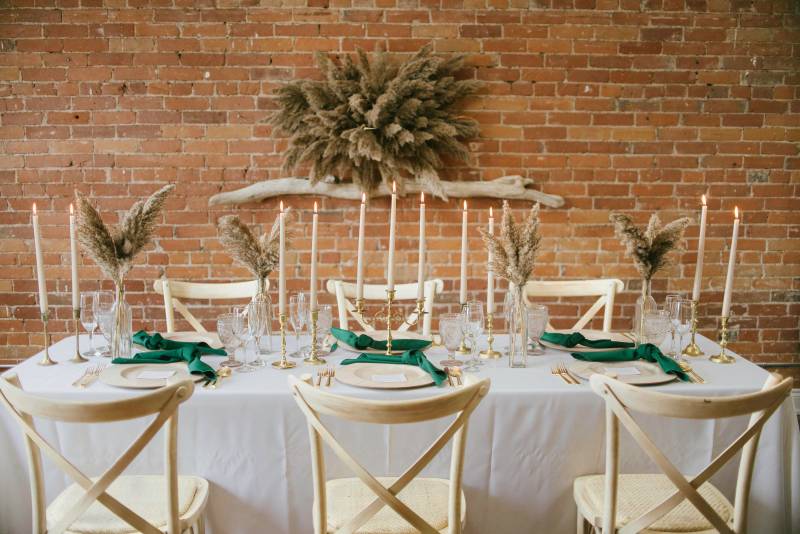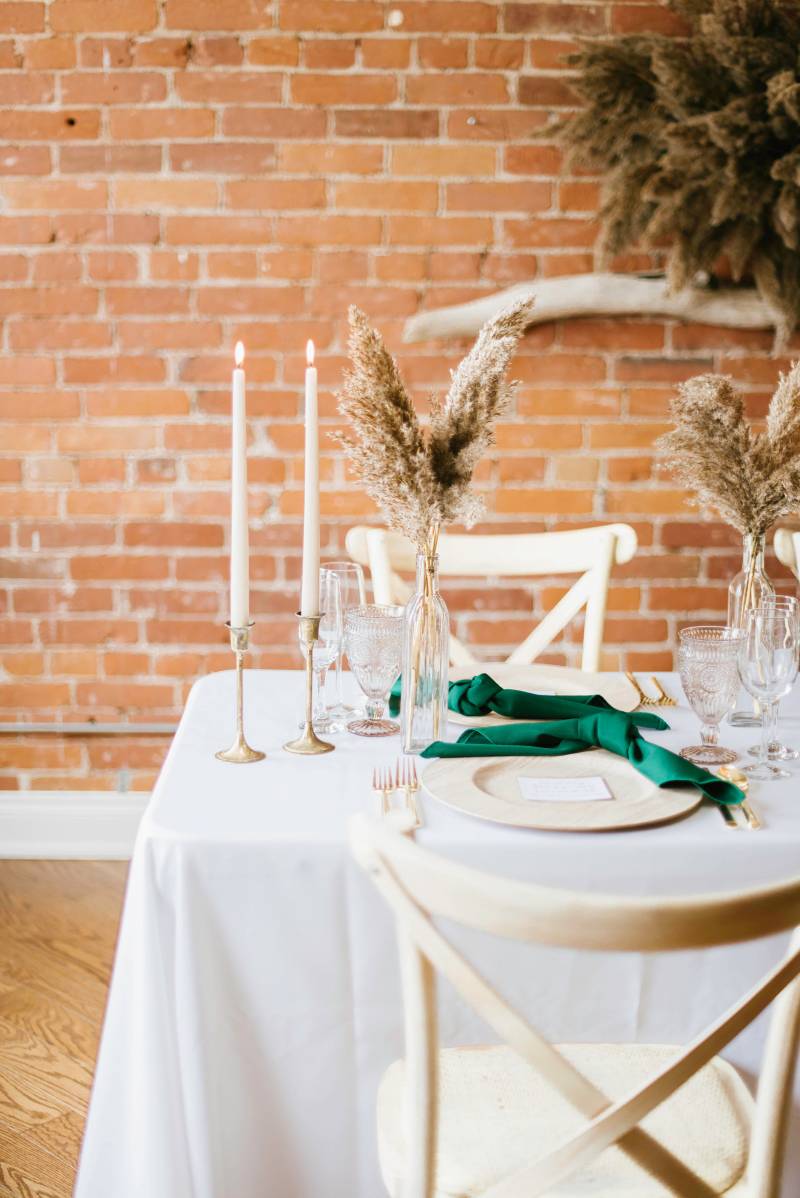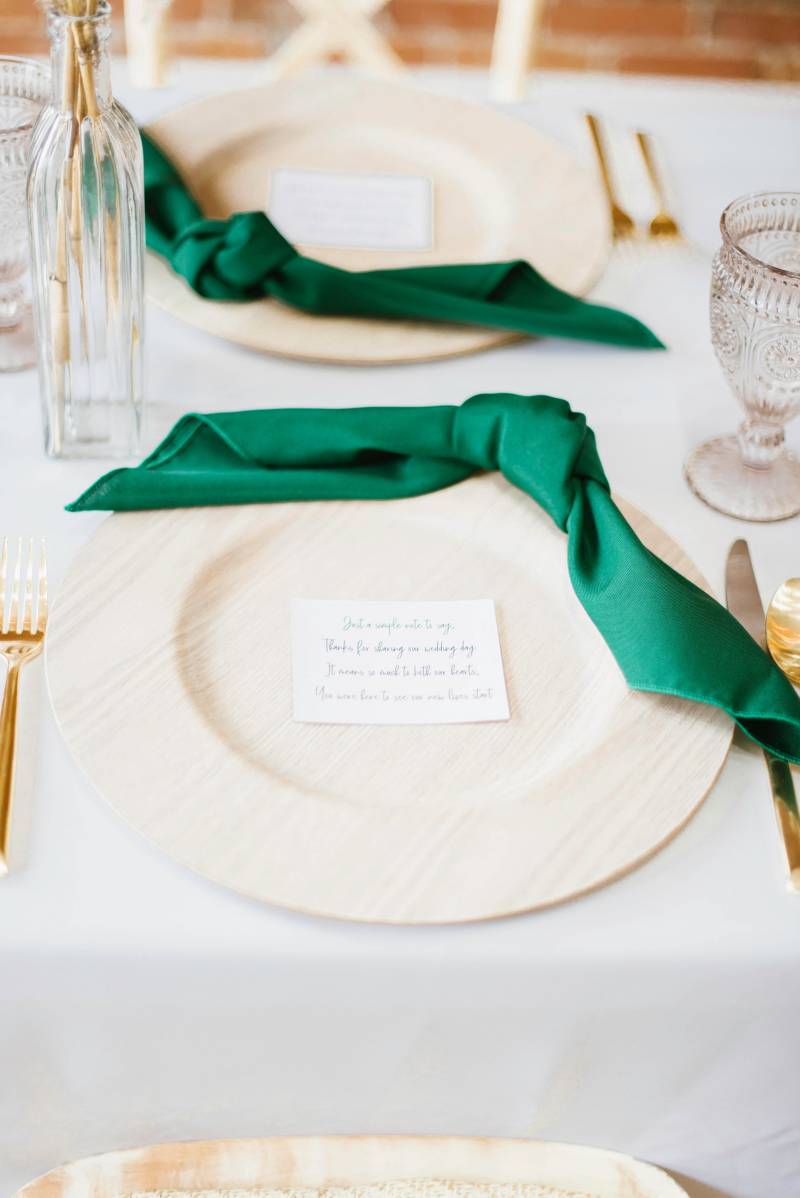 From the Creative Team:
One thing is for certain, the popularity for pampas grass is high in the world of weddings. I just love the use of pampas grass in wedding styling, it gives such a cool, edgy and organic vibe.
Pampas meets this Southern Charm inspired styled shoot which is romantic and organic. This tablescape was designed with simple and elegant touches of pampas throughout the styled shoot. Bronze candlesticks and cutlery showcase the flowing grass throughout the table with ivory candles. The wooden charges complemented by the hunter green napkins give it the subtle pop of color needed to bring the pampas backdrop and beach wood to life. The pink goblets finished the table.
The brides statement knitted gown featuring the soft train, the stunning open back and her ivy brass crown, is the talk of the town with her long flowing hair. Her makeup is soft and natural with soft lip glossed lips which complete this southern charm look. I have a feeling you are going to love this editorial shoot.