Dramatic lighting never looked so good! Today's inspiration shoot radiates gold and luxury, thanks to elegant design from Calgary wedding planner LP Events and Calgary wedding photographer Photos with Finesse. See more dramatic wedding inspiration
Highlights that our hearts are loving include sparkling wedding event rentals from Calgary wedding rentals RED Events and glittering gold details from Calgary wedding rentals Great Events Rentals. The Calgary wedding cake with gold and lavender marbelized elements from SWIRL Custom Cakes and Desserts is absolutely divine, with geometric details for added accents. The wedding gown from Cameo & Cufflinks is a sultry silhouette, and the makeup and hair from Calgary wedding makeup artist Michelle Suffolk-Walsh Hair & Makeup adds the perfect amount of shimmer to accompany the look. Hear more from the Creative Team after the jump! See more wedding gown inspiraiton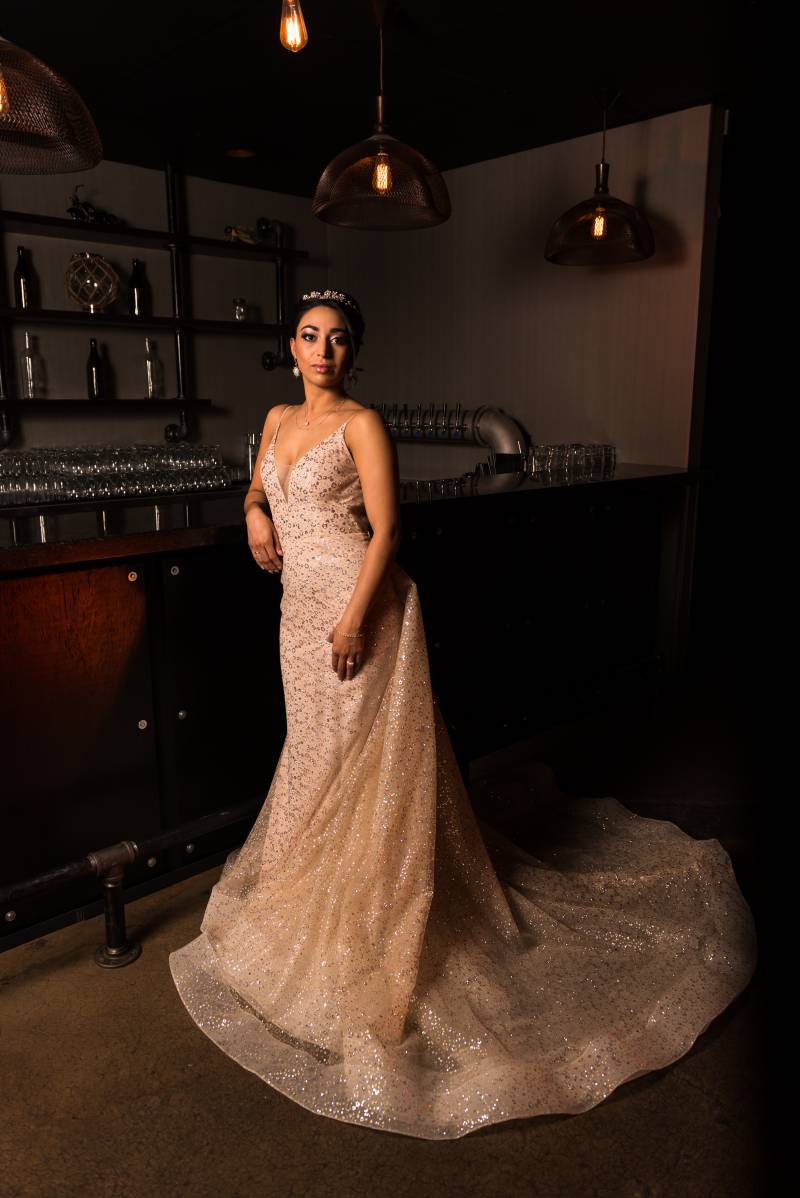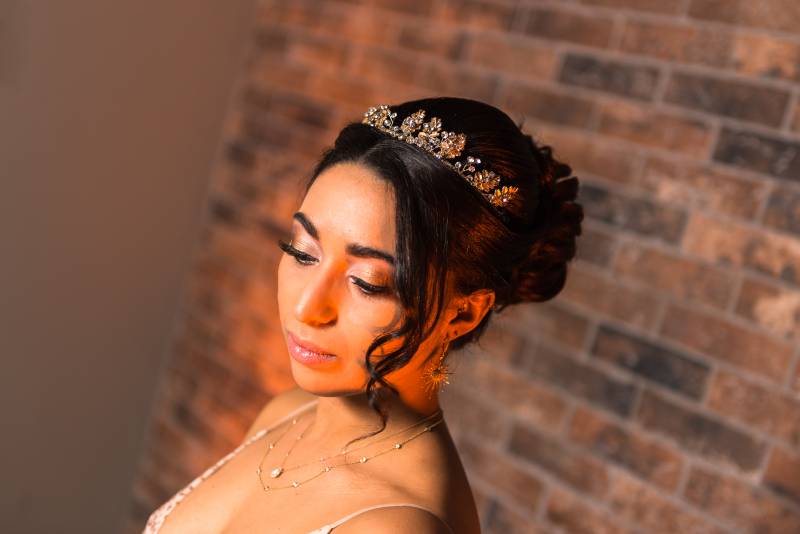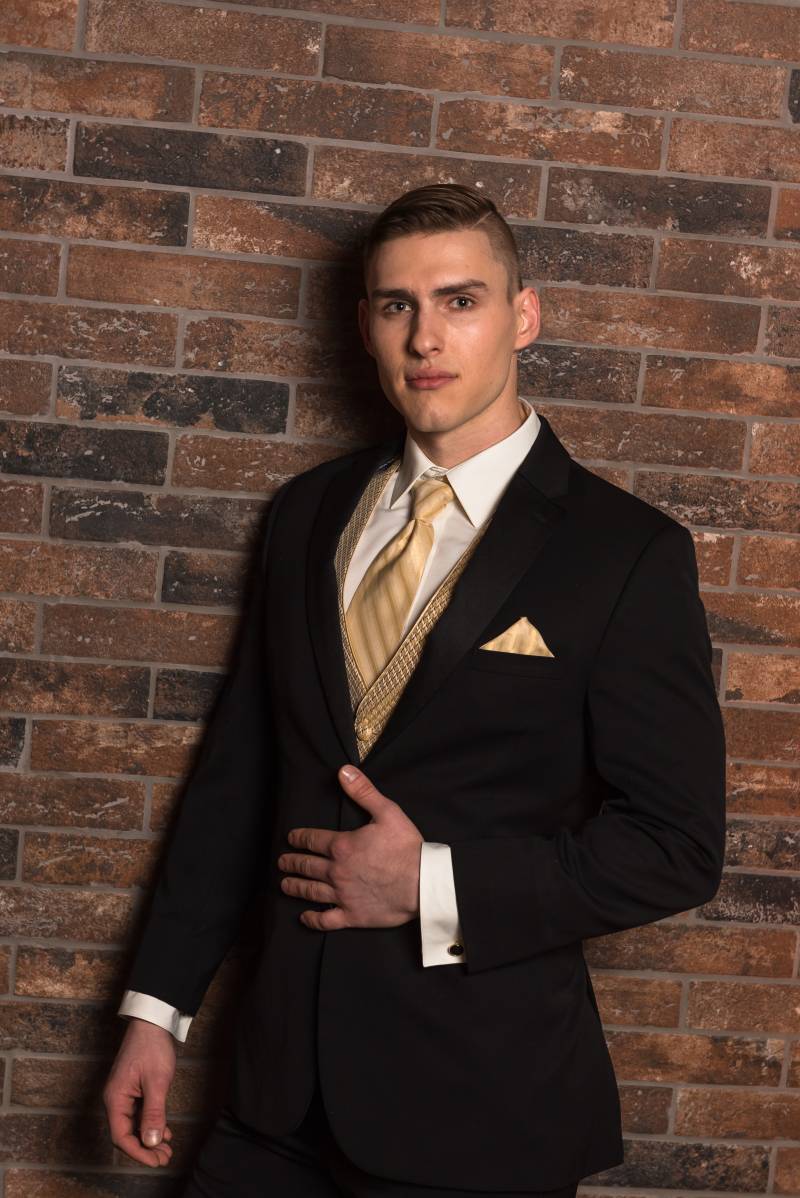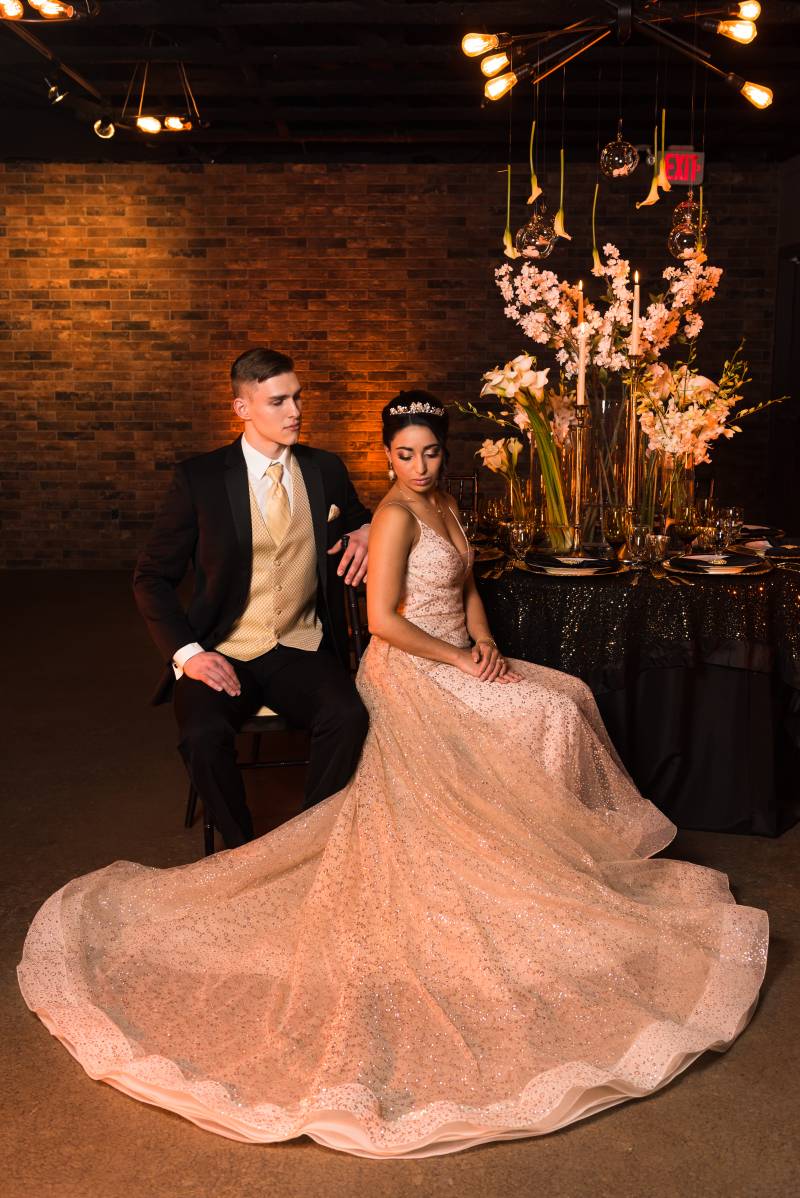 From the Creative Team:
It is always amazing when vendors come together to make some magic. With everyone's creativity a styleshoot was born and for some it was out of the "norm" of what they are used to.
Moody coloring in rich amber set the tone on the brick walls of the venue. Candlelight set the mood even more for the incredible floral design. So many hours went into creating all the details for this event from the cake, to the doughnut favors to the stationery and decor nothing was left out. Even the 32,000 worth of jewelry for the bride was brought in keeping all of us on guard.