Two beautiful brides, beautiful gowns, beautiful styling and an amazing venue, today's inspiration shoot all the way from England and incorporates classic European style with a 19020's twist! Photographed by Megan McAdam Photography, this same-sex wedding inspiration shoot has a gothic flair, using jewel tones for accent colours, giving this shoot added glamour. Hear more from the photographer and meet the entire Creative Team after the jump!
From the Creative Team:
We wanted to design a wedding that was young, edgy, and that pushed the boundaries of today's society. As a collection of suppliers, we all feel incredibly strongly and passionate about promoting the LGBTQ+ community, especially within the wedding industry. We came up with a raw yet glamorous design which works well with our models. The shoot is designed to inspire all couples and showcase romance, lust and love in its purest form.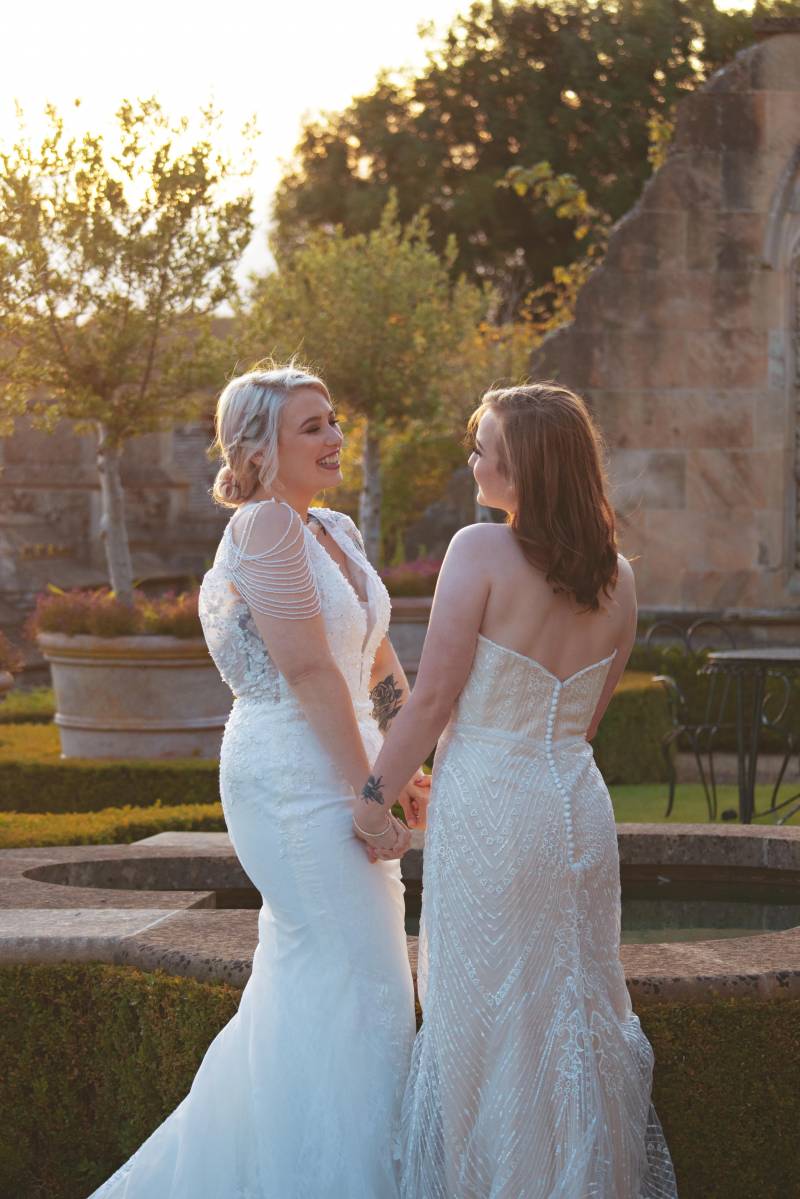 Sources
Megan McAdam Photography/Ruby Walker Photography/Euridge Orangery/Furniture by K/Kimmi Cakes/Lou Paper Wedding Stationery/Henrietta Event Stylist/Victoria Marie Bridal/Natalie Morton M.U.A/Molly Stringer Hair/Holly Robinson Jewellery/The Pink Drinks Van/Emme Nail/Extra Special Touch/Lucy/Alice