From the Creative Team:
With the help of wedding planner Chrissie, from DreamGroup, this city love in a neon jungle created a fun and lively atmosphere that brought friends and family together. It was a night to celebrate the couple's love and commitment, and the people in their lives who have supported and cared for them over the last several tough years.
From the beginning, Zara and Austin knew they wanted to steer clear of too much tradition since a white wedding is not who they are. They wanted colour! The Loft at Earls, in Yaletown, served as a contrasting backdrop to our poppy tropical florals and greenery painted in bright pastels to create an exciting "Jungle in the City" vibe. Zara and Austin also wanted to bring an edge to the space, something vaguely punk. Neon lighting was utilized to bring in some pop-punk accents and bring lots of light to the space. All of this came together in the form of a living wall, a show-stopping piece to use as the backdrop to the dance floor. Zara and Austin had so many super fun ideas, and with the help of a dream team of vendors, it all came to life. What an incredible night!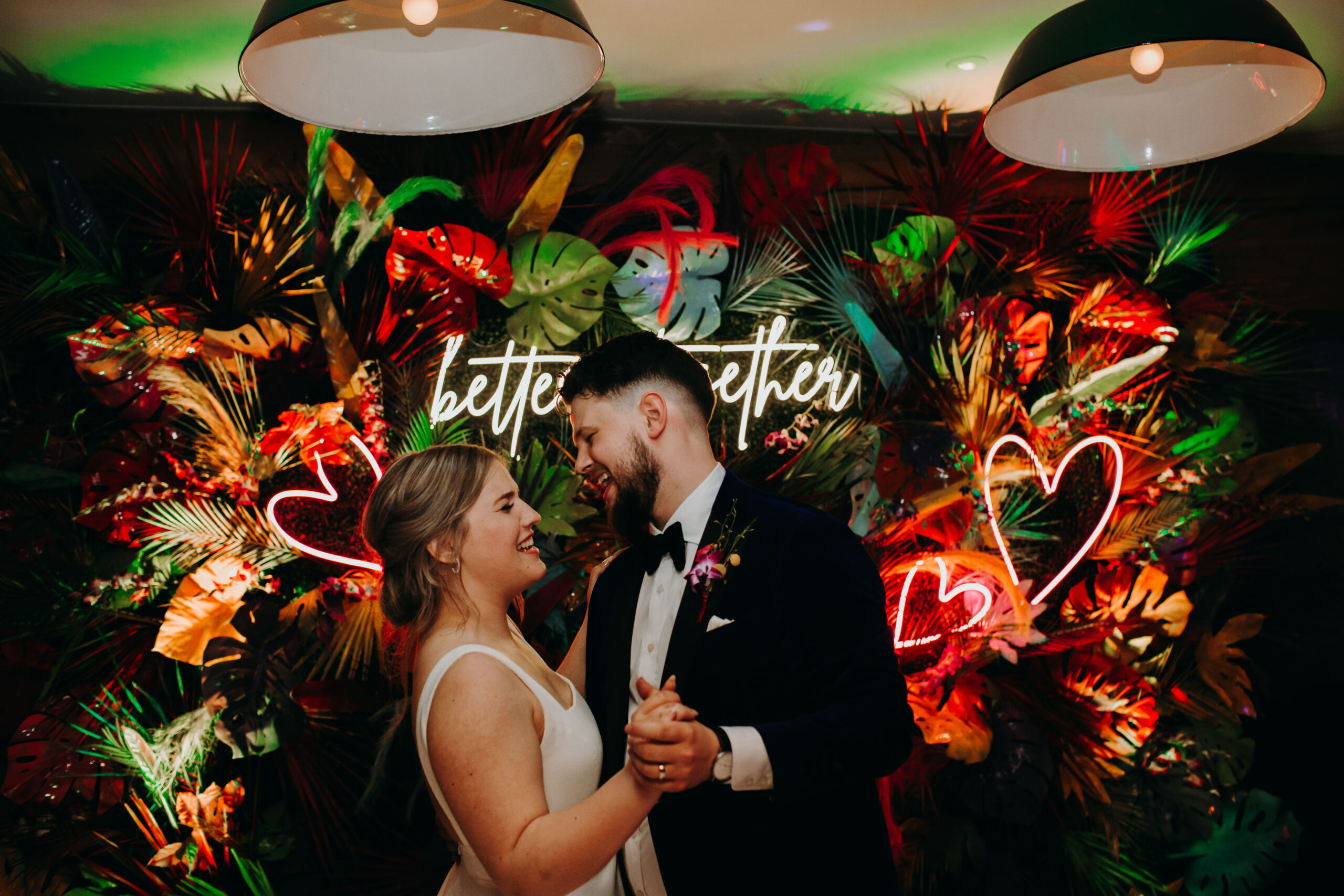 Confetti Directory Members Featured In This Shoot
Canada's most extensive wedding vendor directory, we feature vendors for weddings of every style, size and budget.
Meet the Creative Team
Is your business featured in this post? Click here to get started.