What the world needs now is more love, and Ben and Janani's wedding had not one but two wedding ceremonies, to represent both the Hindi and Jewish faith! Photographed by Banff wedding photographer Cole Hofstra, highlights are hearts are loving are the stunning red and gold traditional Hindi gown Janani, See more weddings with gold wedding details and (two for two) her gorgeous Western wedding gown that had major princess vibes. The gold decor details from Rocky Mountain wedding planner Lynn Fletcher Weddings are picture perfect and couldn't look better in Rocky Mountain wedding venue The Fairmont Banff Springs. Hear more from the photographer and meet the entire Creative Team after the jump! See the rest of our Rocky Mountain wedding inspiration!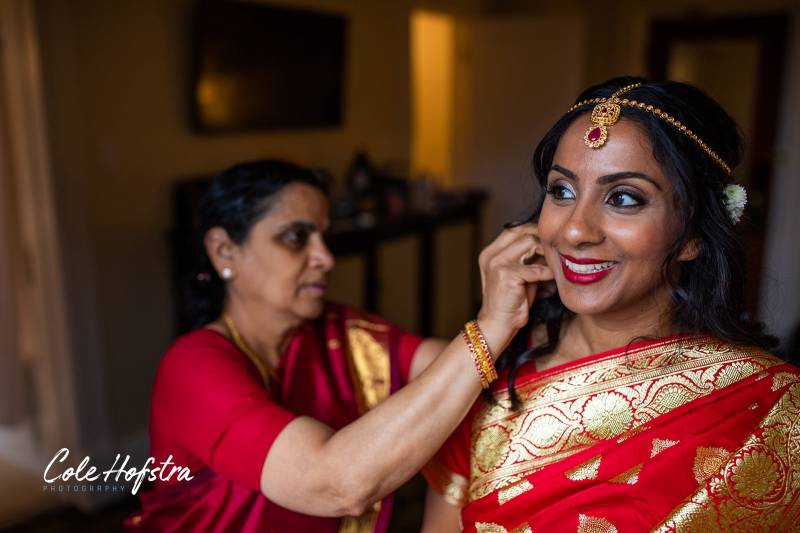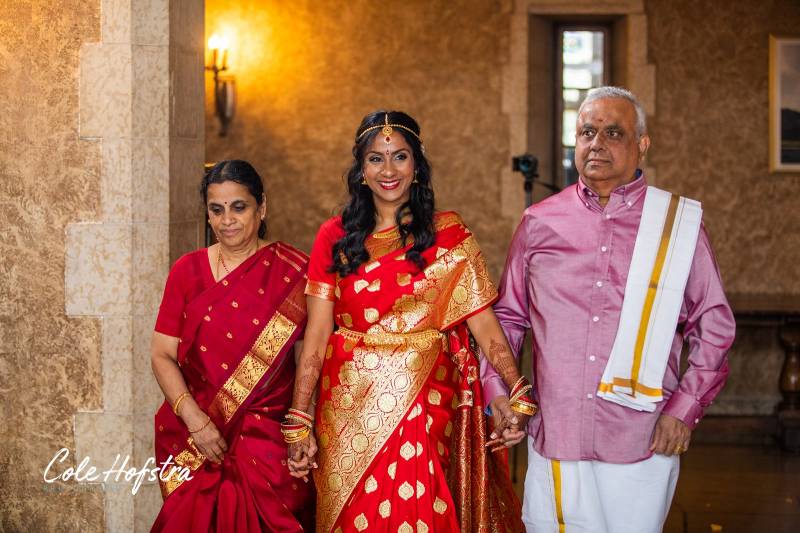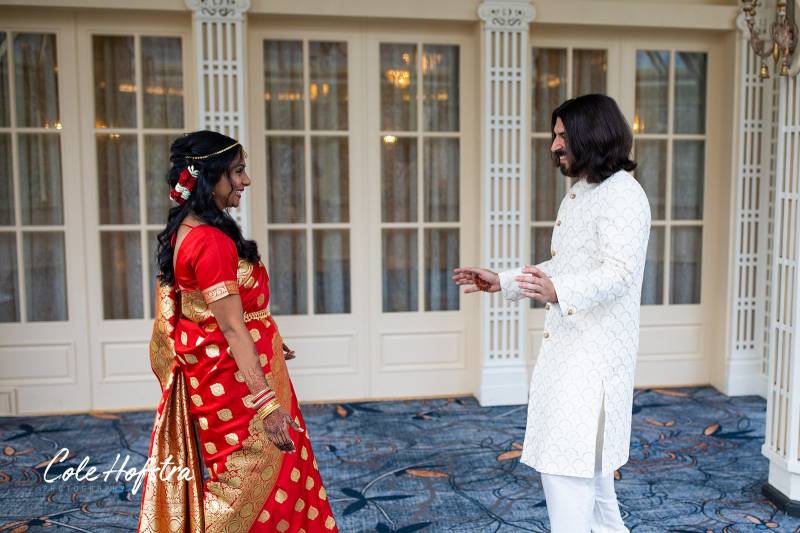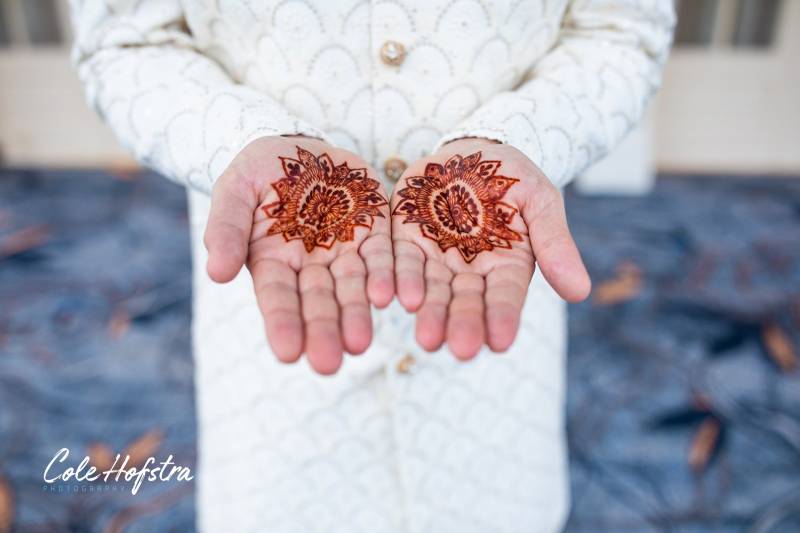 From the photographer:
Ben and Janani came to me with the dream of both Hindi and Jewish faith being represented on their wedding day. Why not do both! We worked out the details and timing to hold two ceremonies in one day along with family portraits, time for the couple portraits, and a great dance party.
This day was amazing! From the colours and the love in that room from two huge families I can say their dream came true!
It took an amazing team to come together to work on this day and the calm cool presents of our bride and groom to enjoy every min. All that capped by the beauty of Banff and the huge slow falling snowflakes this wedding was perfect.