That gown. We can't even today with Brittany's STUNNING gown; it has rendered us a little speechless. Photographed by Calgary wedding photographer Ash MacLean Photography, this gorgeous Real Bride chose a ballgown silhouette covered hem to the neckline with shimmer that reflected light from any and every angle. With the deep v-neck with floral embellishments, Brittany was every inch a modern princess with bohemian vibes. Her hair choice, a long, thick fishtail braid that fell over her shoulder, and her dramatic makeup gave her a contemporary chicness that we are all about over here at Confetti!
Brittany and her groom Brandon had a picture-perfect first-look infront of a small waterfall and popped a bottle of champagne to celebrate and take in just what a moment they were about to experience. Their reception decor was filled with modern rustic details, and it was a serious celebration. After all, why not?! It's not every day it's your wedding day! Hear more from the photographer and meet the entire Creative Team after the jump!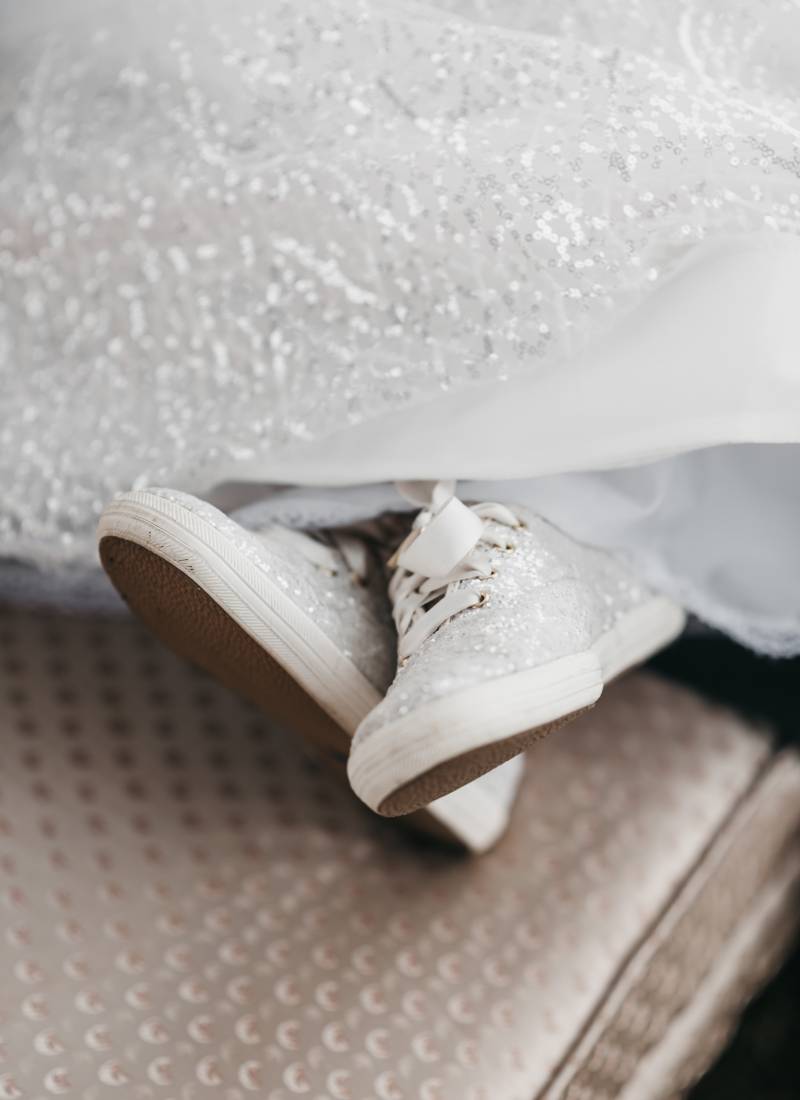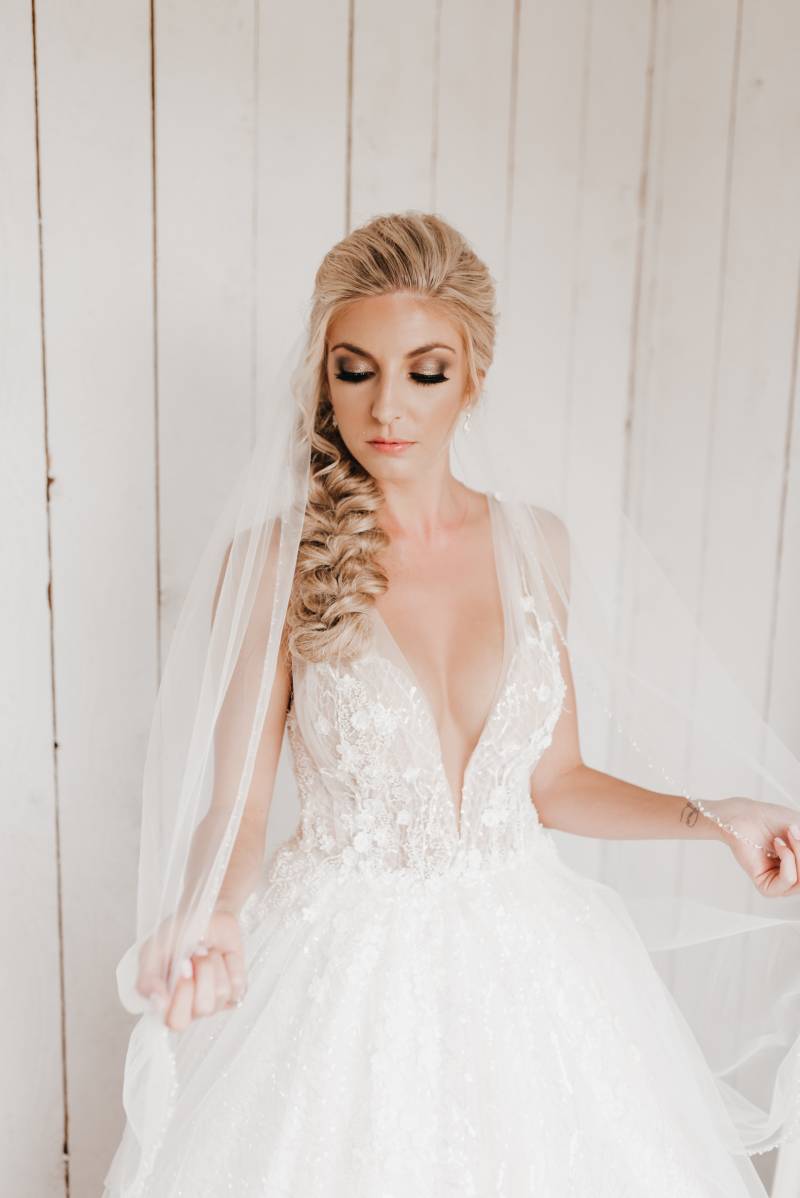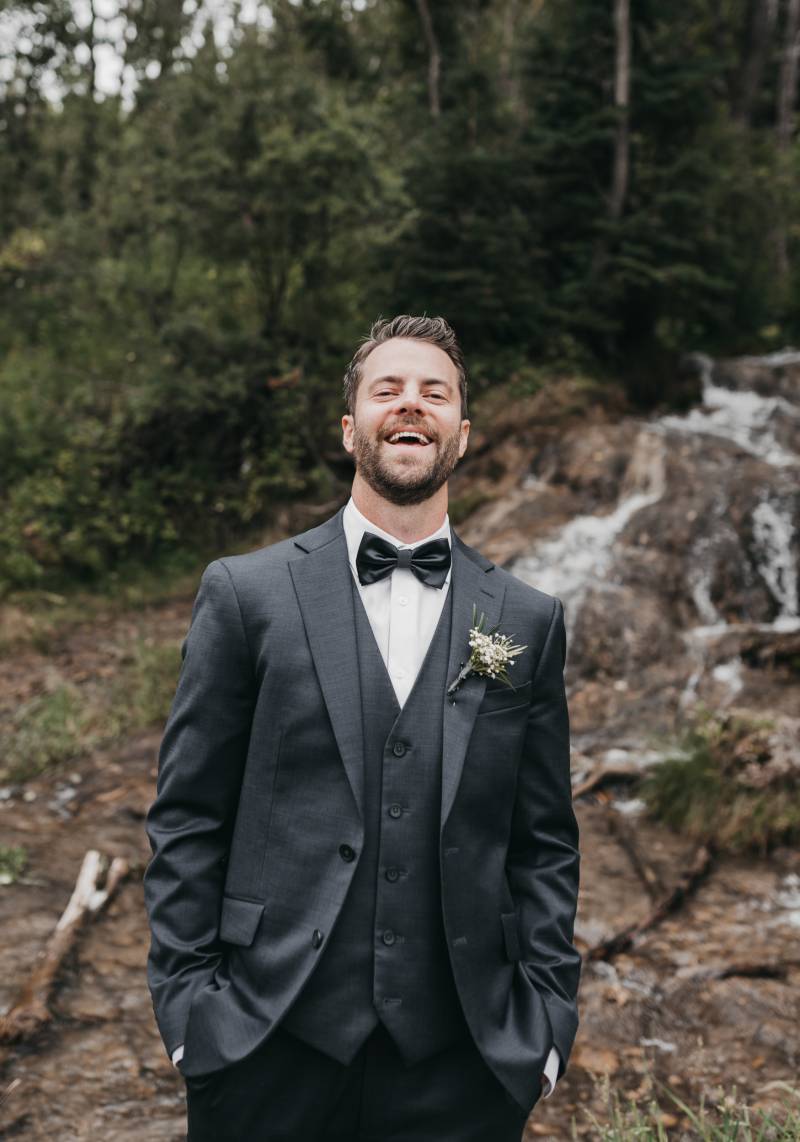 From the Creative Team:
The most perfect modern chic wedding was held at the Gathered this summer. The day started off at Brittany & Brandon's house in Airdrie. Where Brittany had her hair and makeup done, followed by some sweet moments with her beautiful mama and sister. As soon as the girls were glammed up, they headed to Big Hill Springs for the first look. The day was warm but overcast, a dream come true for Ash Maclean Photography. Brittany planned and styled the day herself, with many magical touches, including a gorgeous couch that was used for photos. Her style of modern yet glam was accomplished perfectly with her stunning dress from Rococo Brides and sparkly sneakers to match. The Gathered was beyond amazing. The big white tent, farm to table food, and massive dance floor, added such a timeless touch. The day was filled with so much love with the joining of two families, laughter, and fun! A wedding that is truly one for the books.