From the Creative Team:
Surrounded by a fun loving crowd, who partook in Pokémon trading cards, and great stories, the couple celebrated their Okanagan lakeside floral themed wedding. The family's property by the lake provided a serene atmosphere to this light hearted theme wedding. The bride wore a gardening themed floral dress to celebrate the workplace where the couple met and their relationship bloomed. The couple instructed guests to also wear florals, and we laughed so hard to see three men dressed the same — in peach shorts and floral button up shirts. The bride's father made the groom and father in law's wooden bow ties, along with their beautiful wedding rings. The bride loves dinosaurs, so digital editor El Ningen created a surprise in the collection.
The couple celebrated their first dance with a Cheetos toast and plenty of love. The family made dinner and dessert for the guests, and the light wind in the sunset made for the perfect backdrop as guests, and the couple, danced into the evening. The home cooked, family gathering was nothing short of perfect.
We can't look at these photos without smiling, and we love getting to know you at Memorable and Vibrant Okanagan Photography.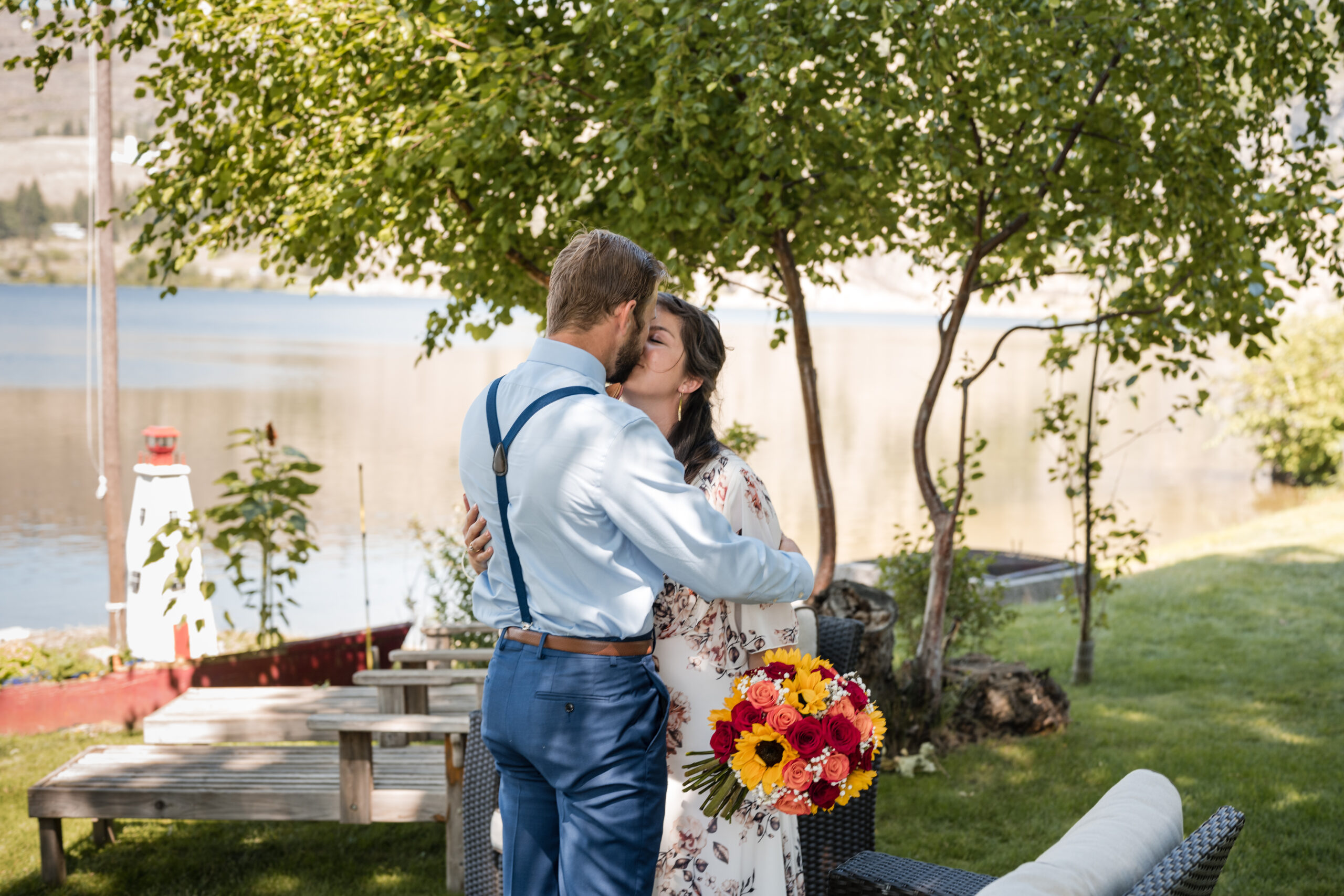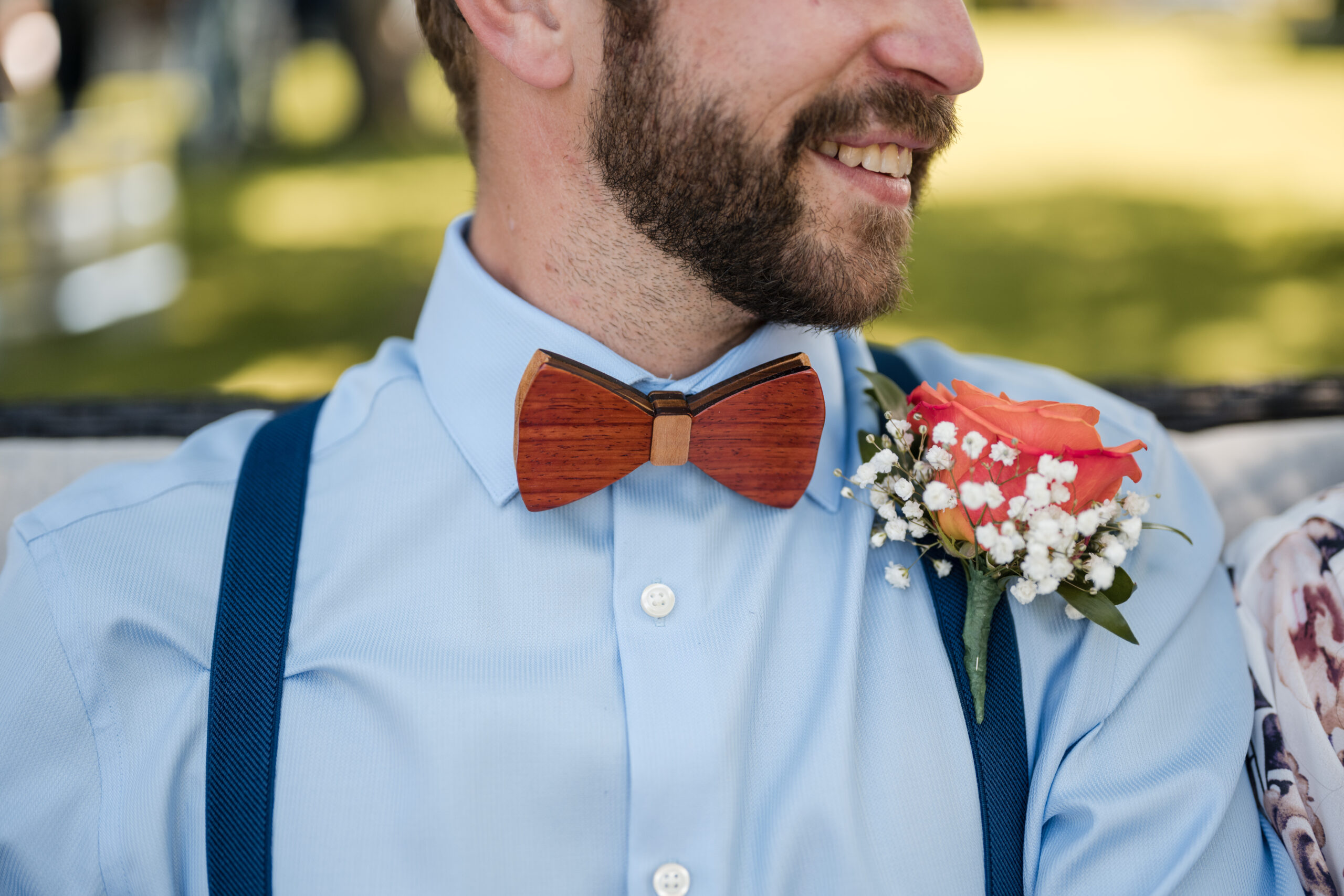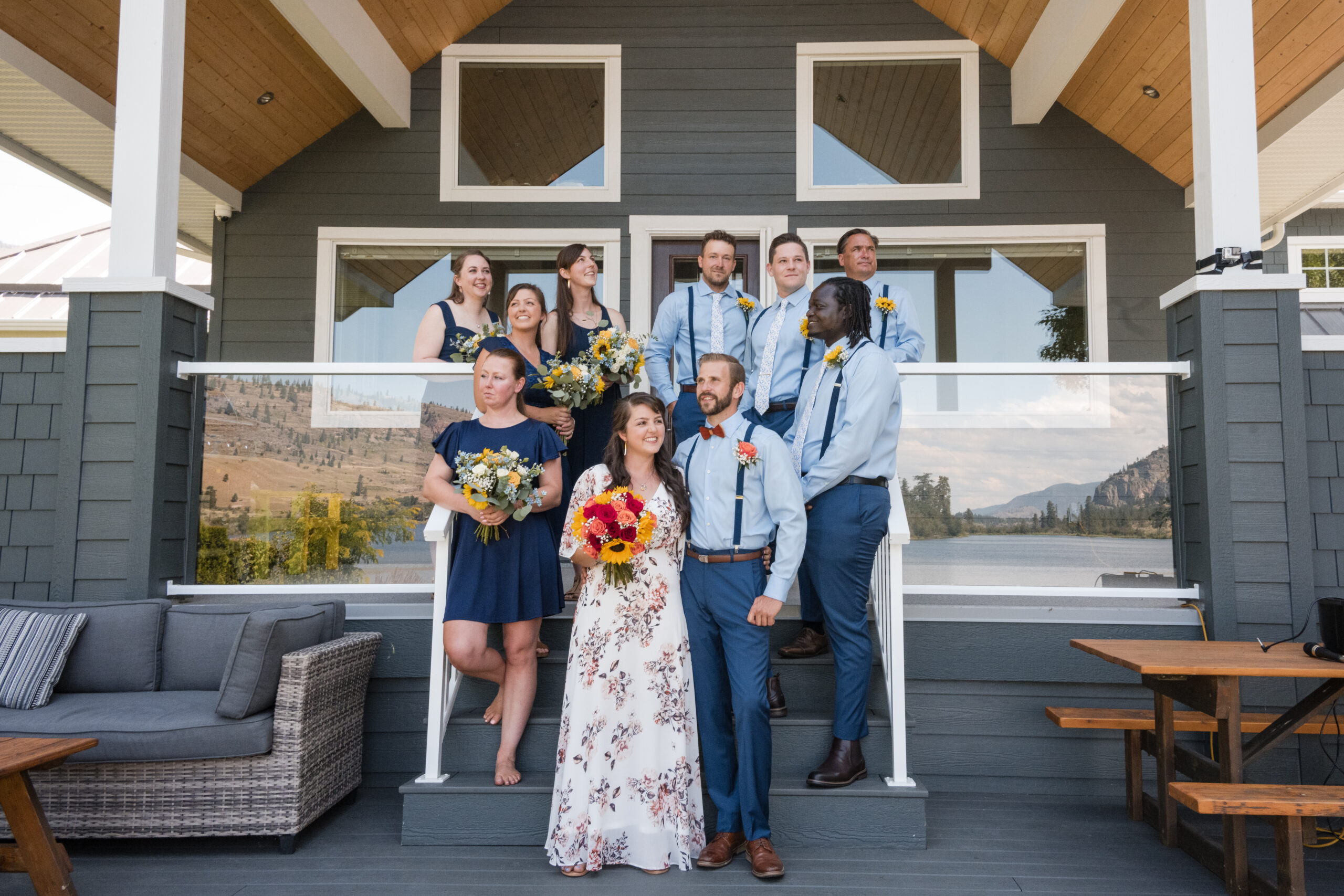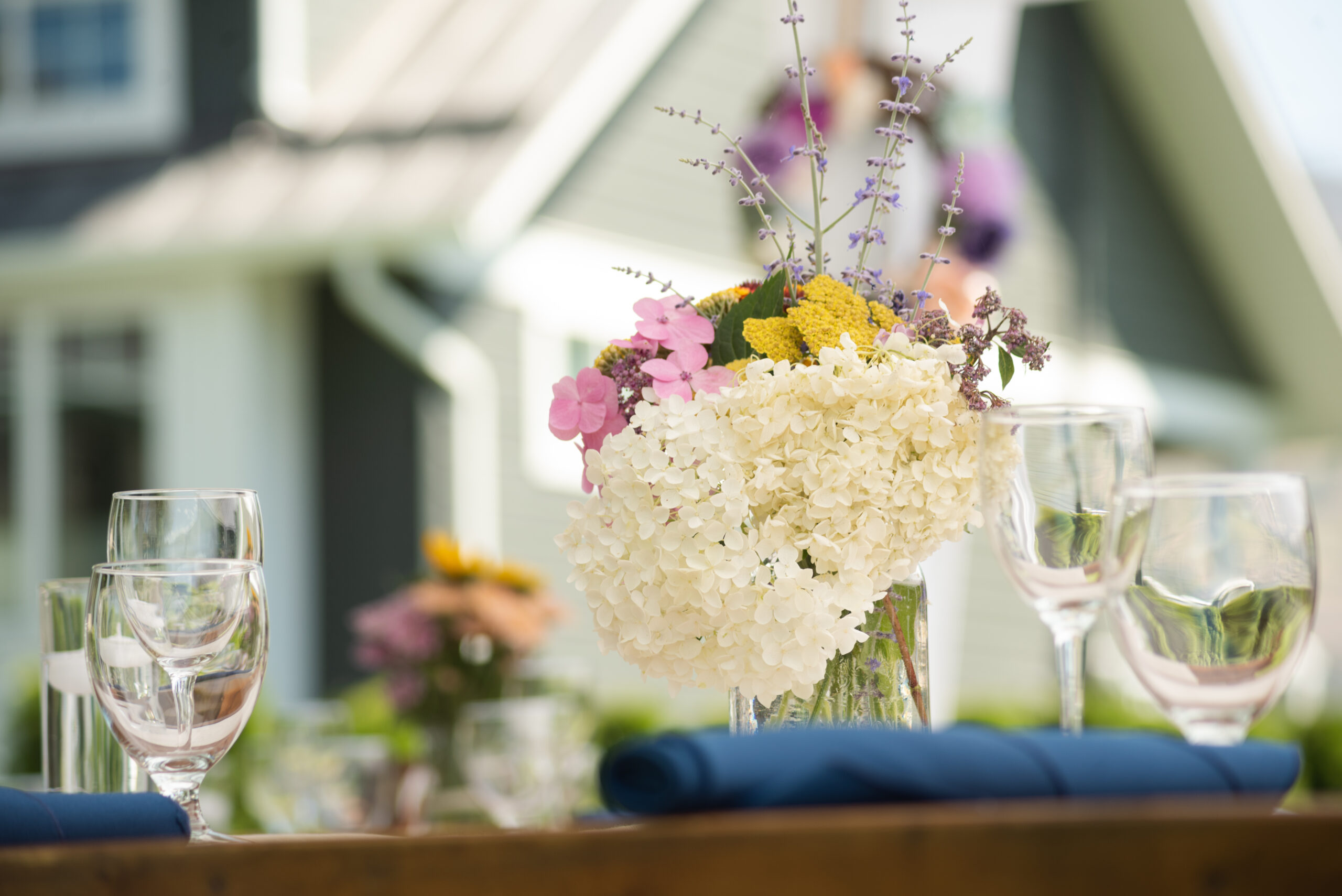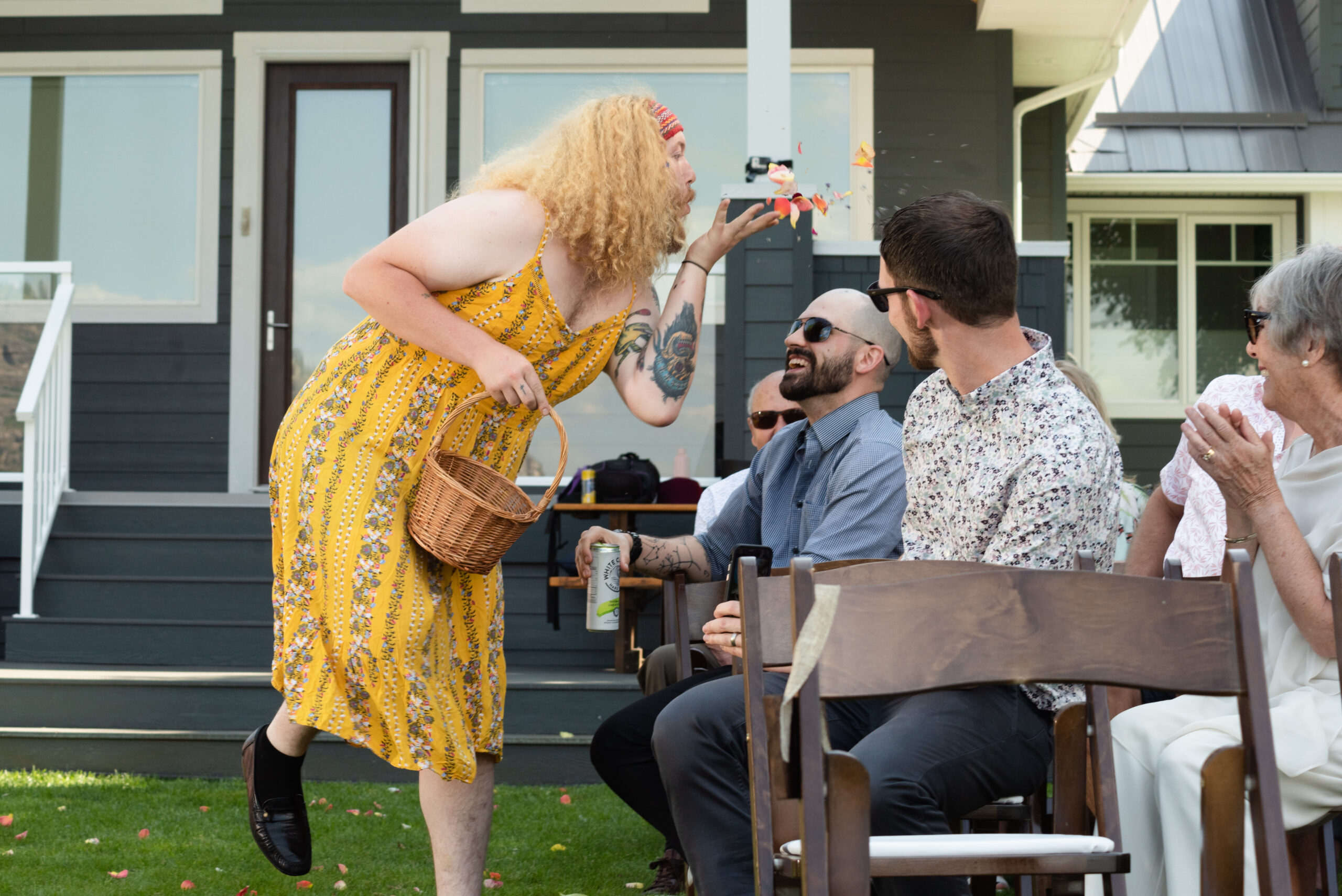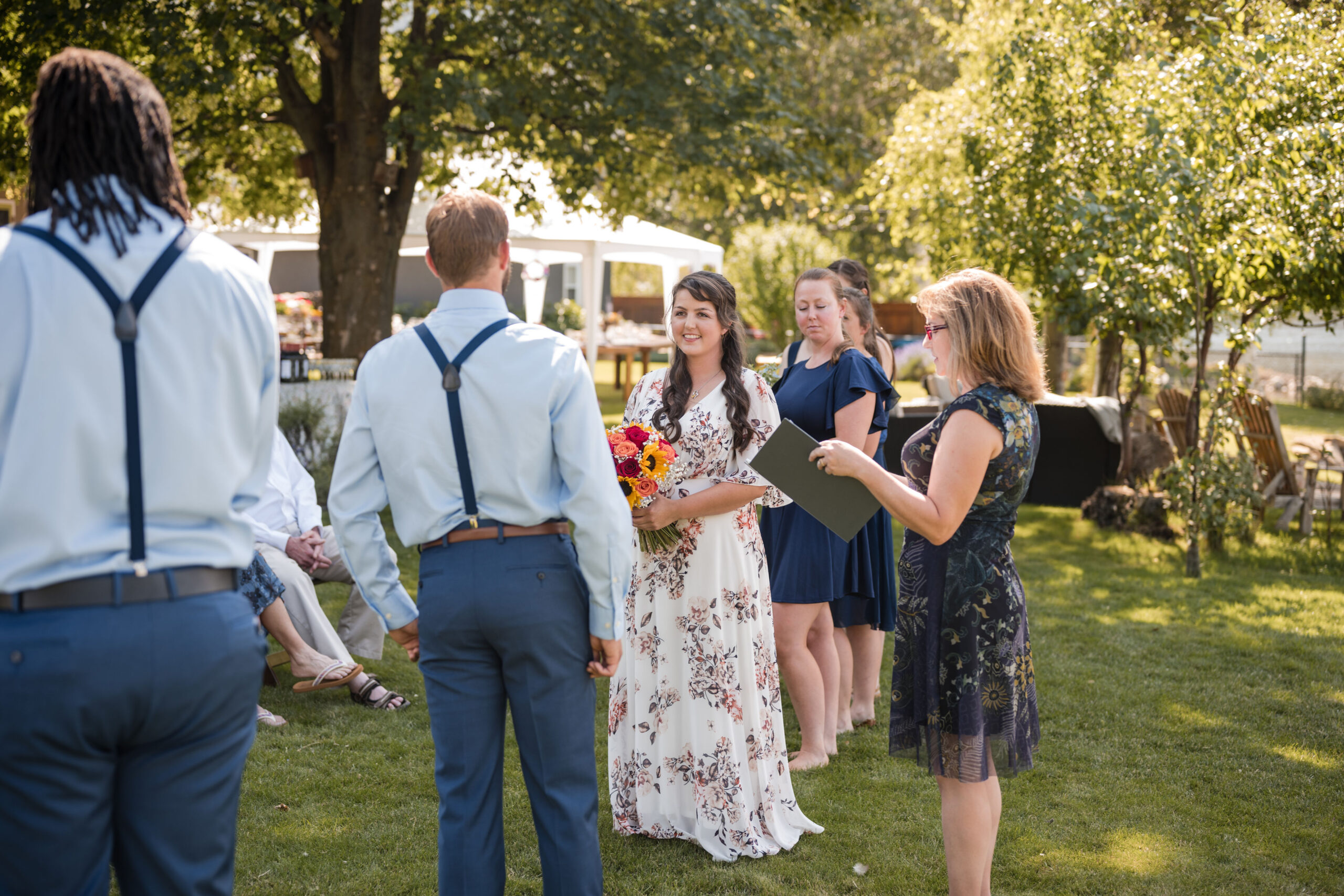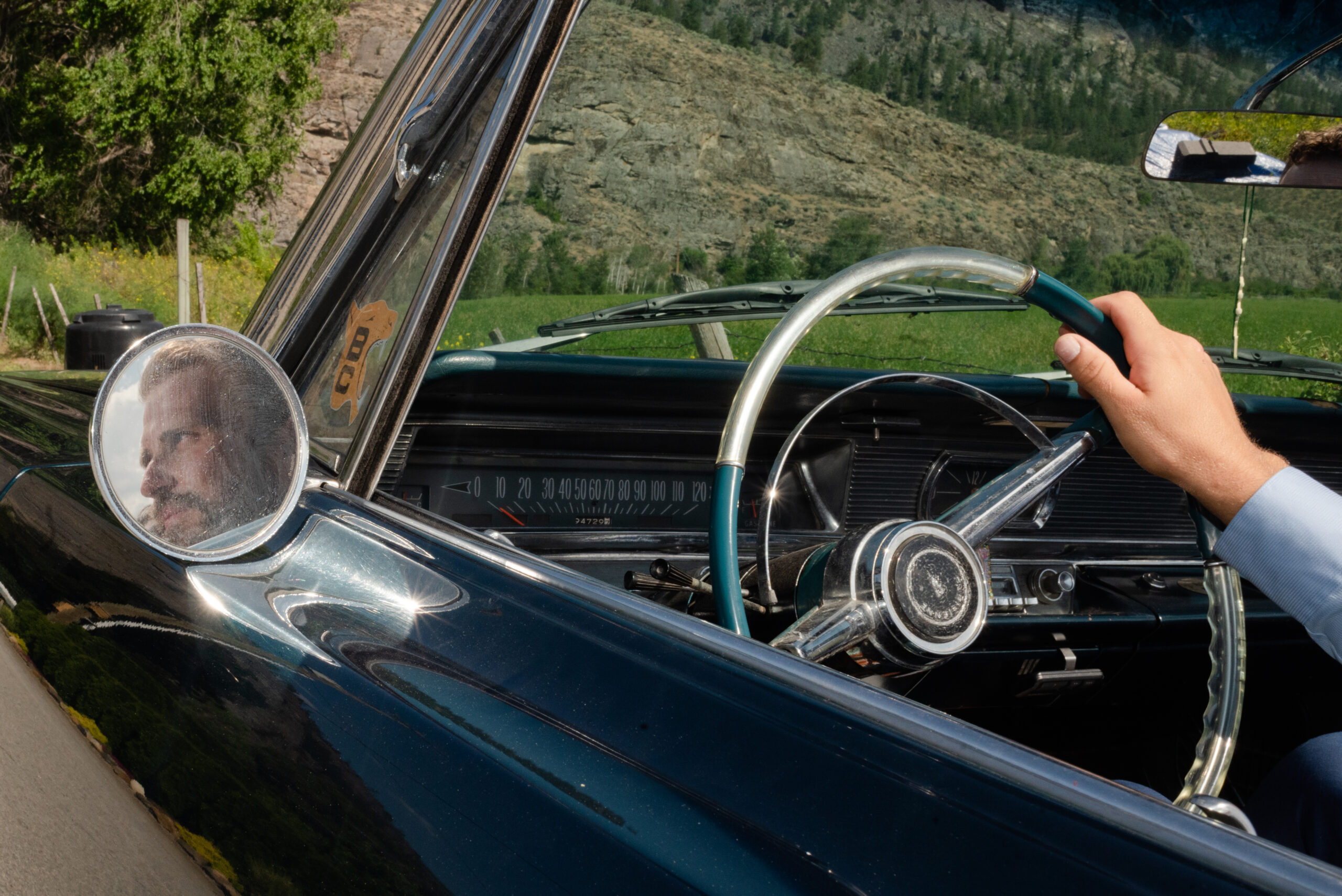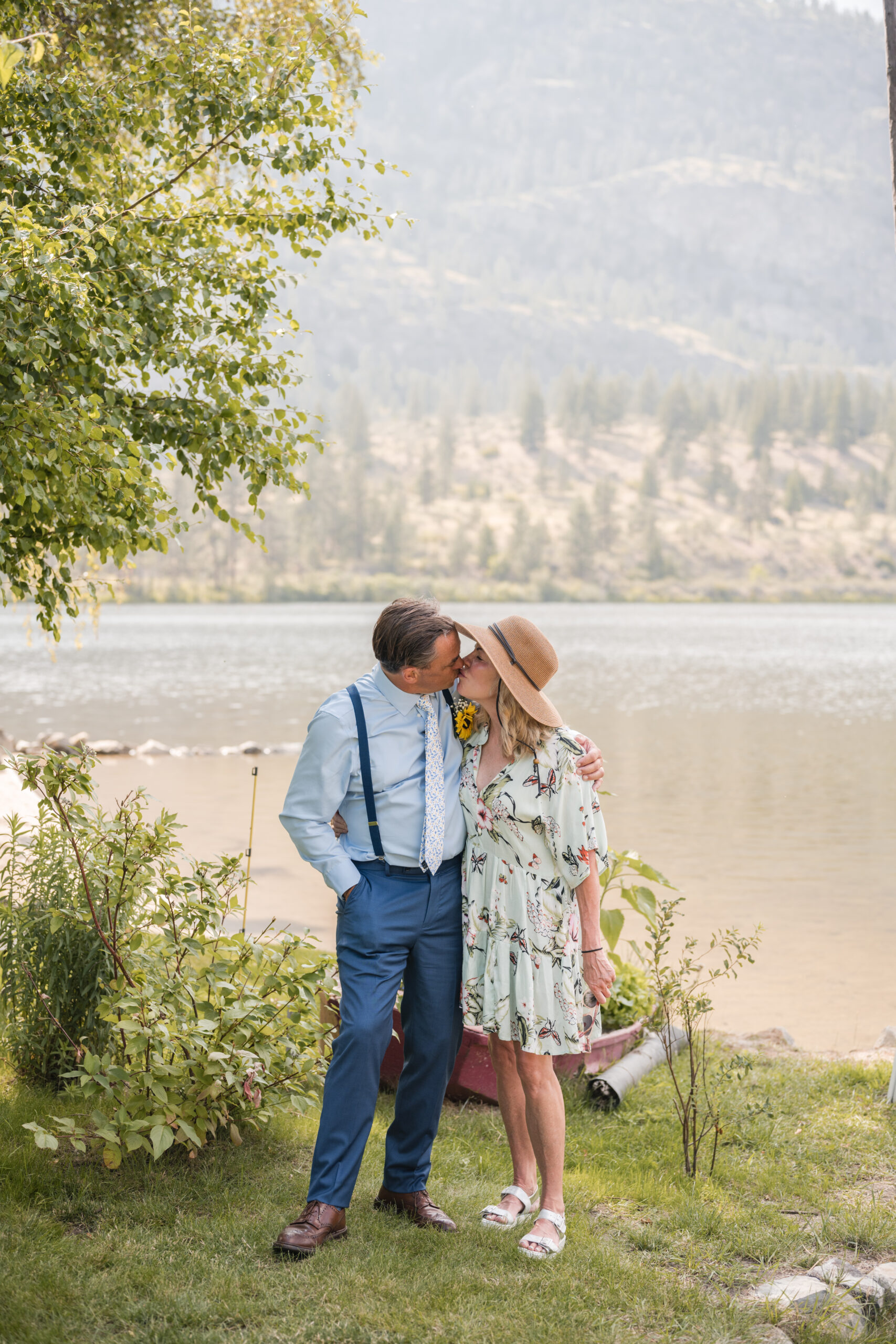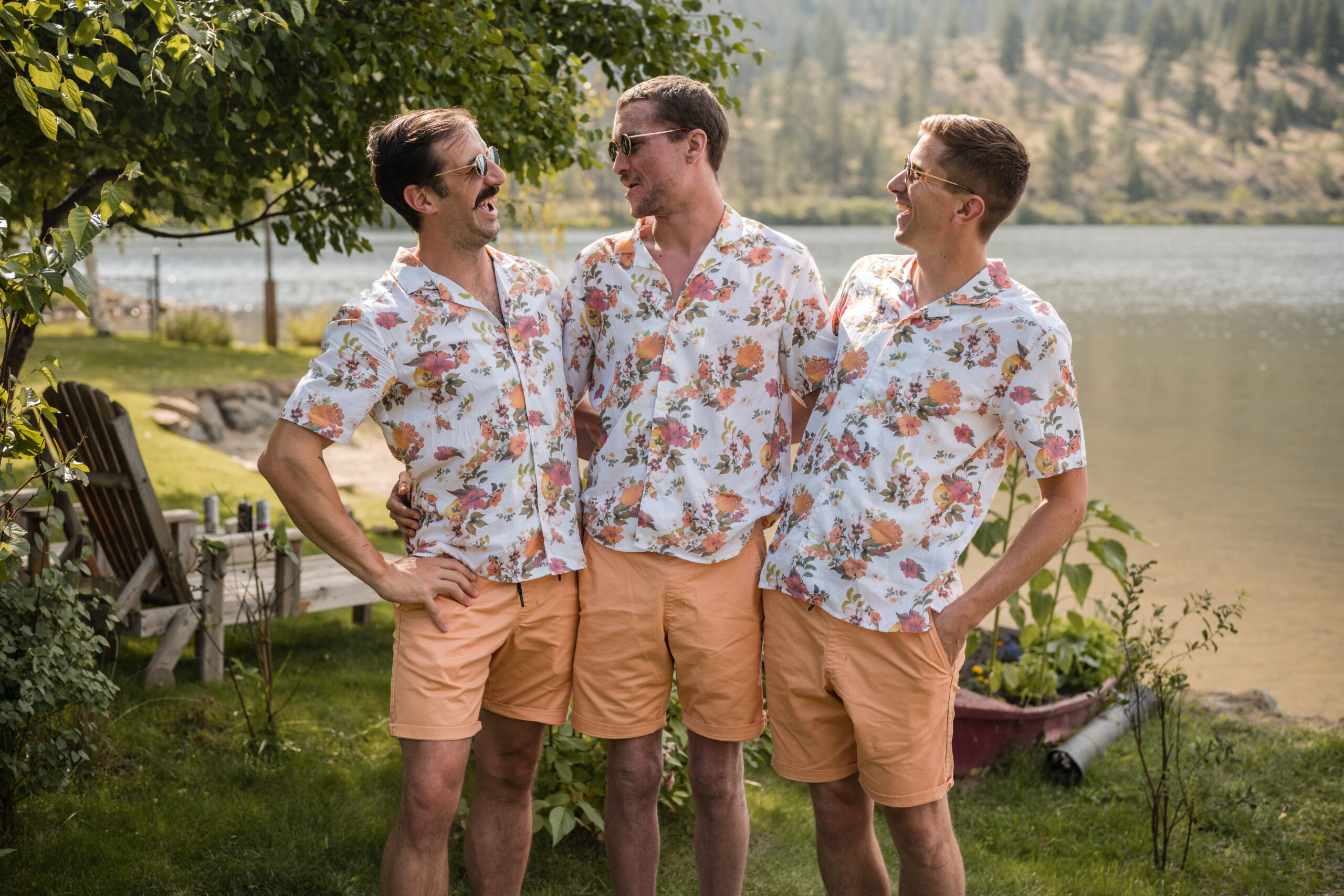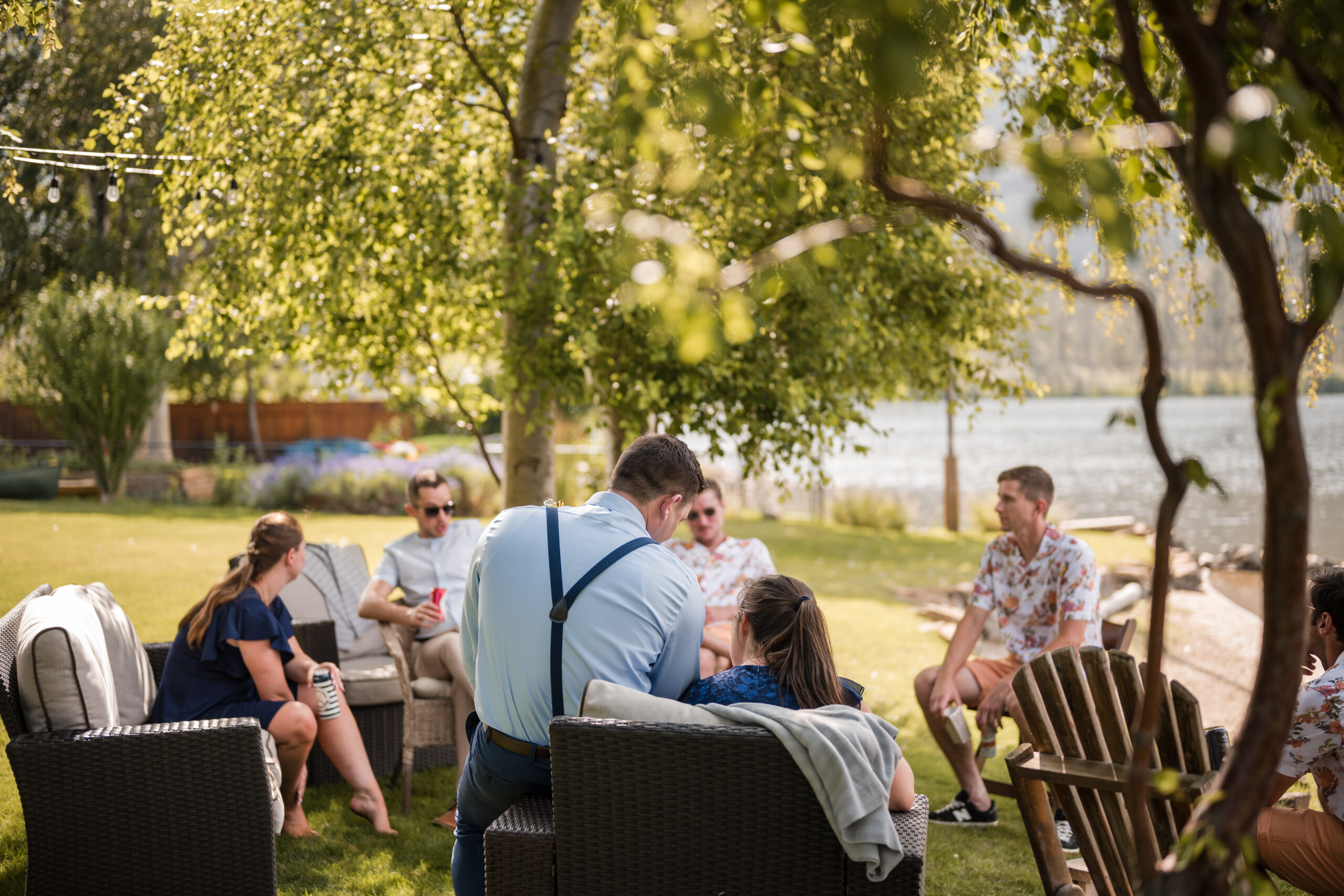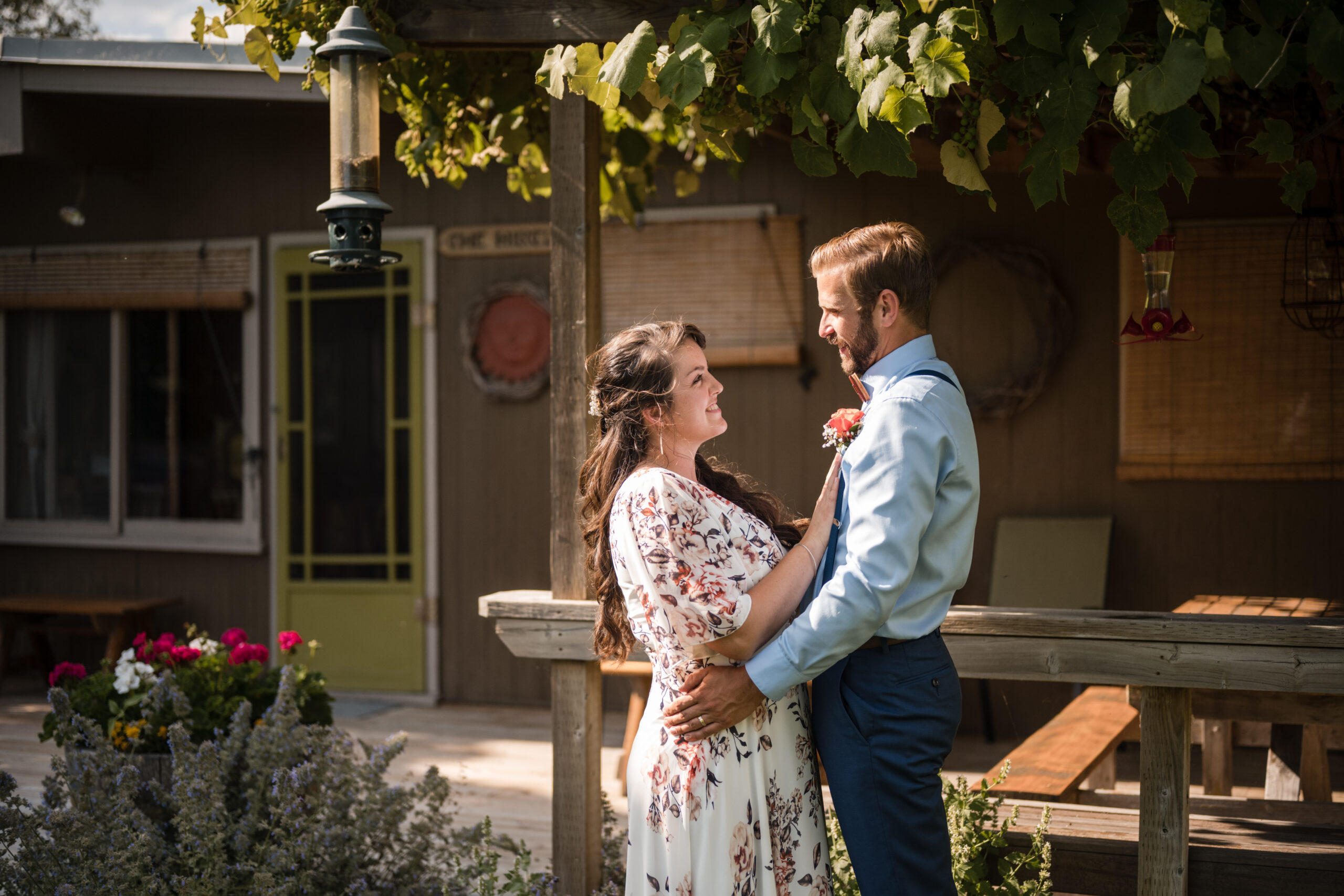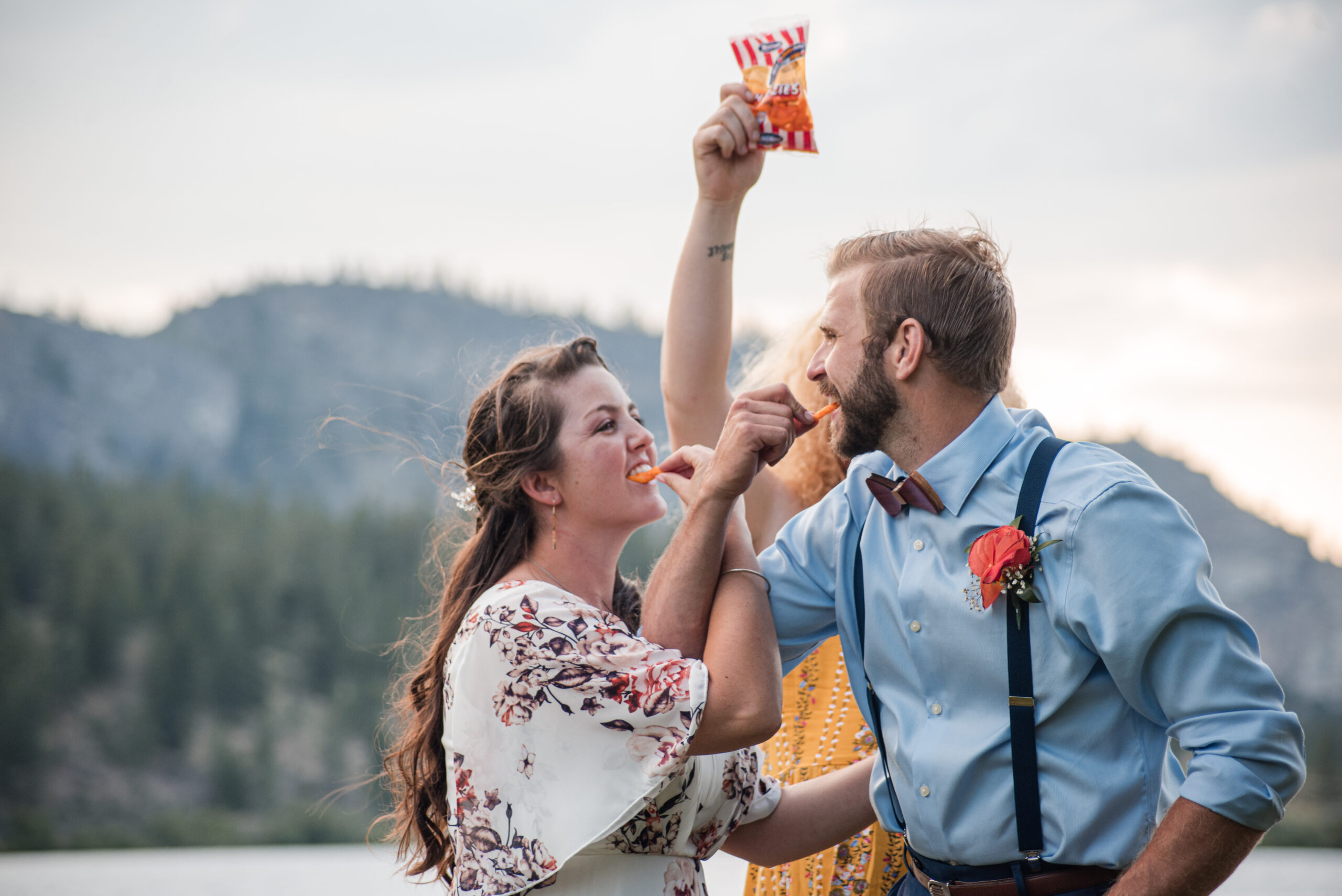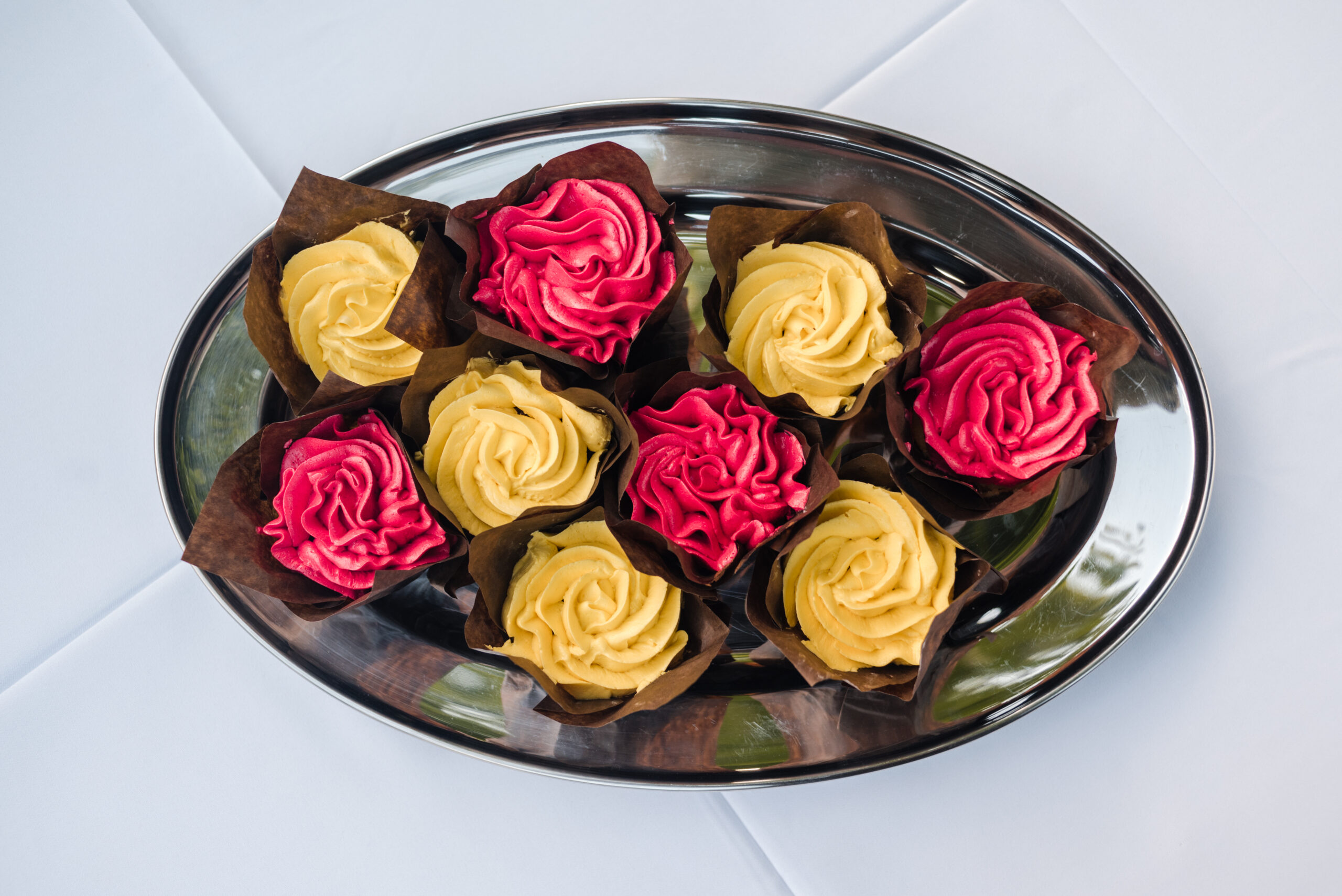 Confetti Directory Members Featured In This Shoot
Canada's most extensive wedding vendor directory, we feature vendors for weddings of every style, size and budget.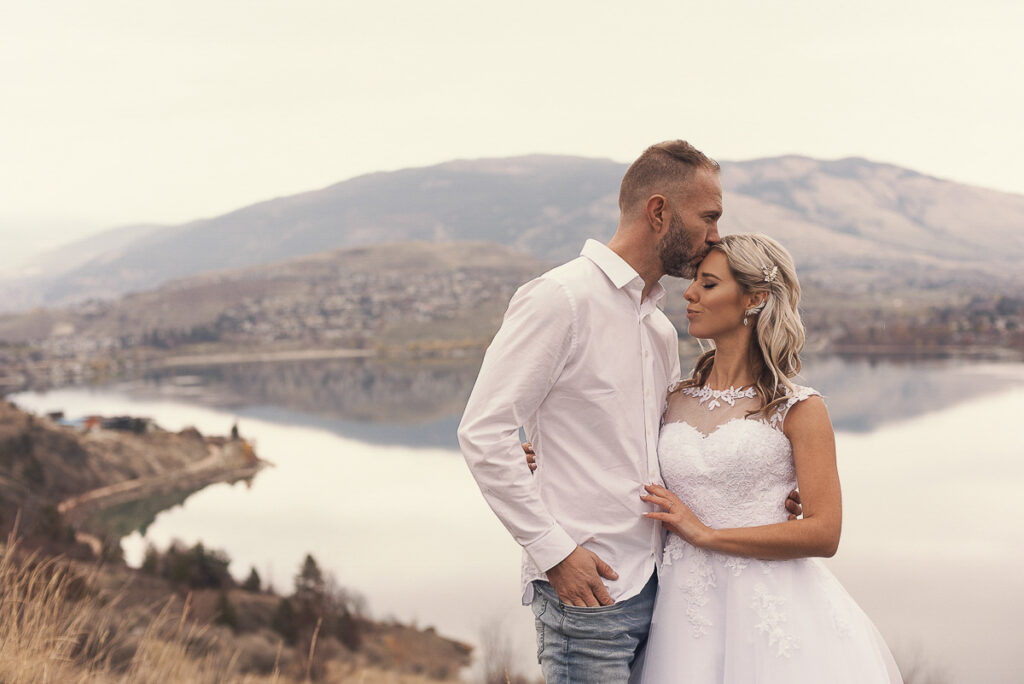 Memorable and Vibrant Okanagan Photography
Wedding Photography
Meet the Creative Team
Is your business featured in this post? Click here to get started.