From the Creative Team:
Lauren and Jesse's spring wedding at The Parlour started off at the Metro Cinema, an old and iconic theatre in Edmonton. The couple loves going to the movies so, this was very special to them! They did their "first look" outside of the theatre, then the couple and the bridal party all went inside and got popcorn. Their photographer took some amazing photos of them sitting in the theatre seats holding the popcorn bags.
Immediately after the ceremony, the Lauren and Jesse hoped in their limo and went to the ice cream shop Made By Marcus for some private time as fresh newlyweds. They had a great time showing up in their wedding attire, and they loved having a bit of time together before going back to their guests for the rest of the night.
Lauren and Jesse got married in Downtown Edmonton near the stadium where a playoffs game was happening between Edmonton and Calgary. When it came time for them to go for their sunset photos in the area, the hockey game had just let out and the Oilers fans were hyped up because Edmonton had won the game! The couple were met with hundreds of high fives, hugs, and "congratulations" from the hockey fans walking by and it was an exhilarating and unforgettable experience!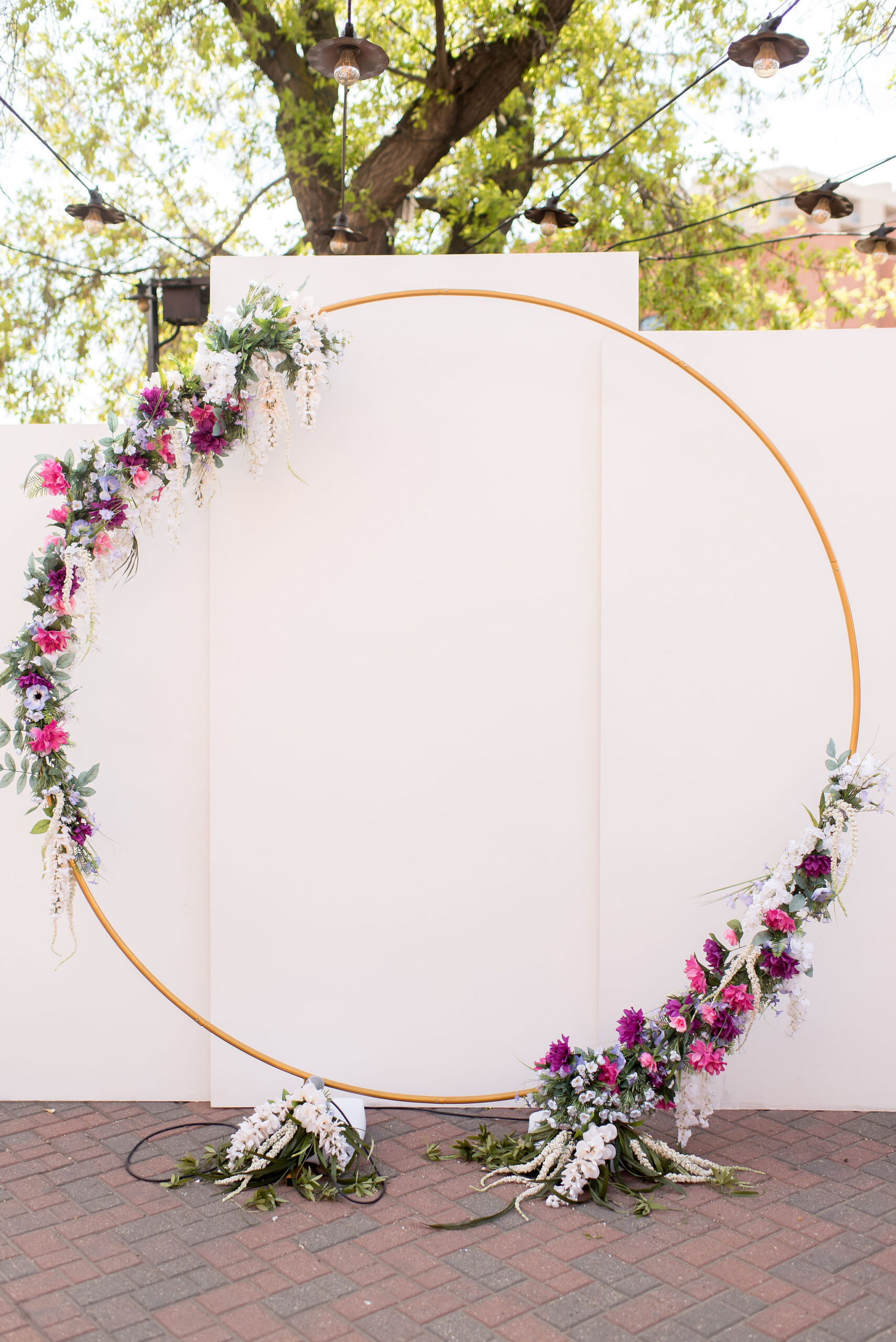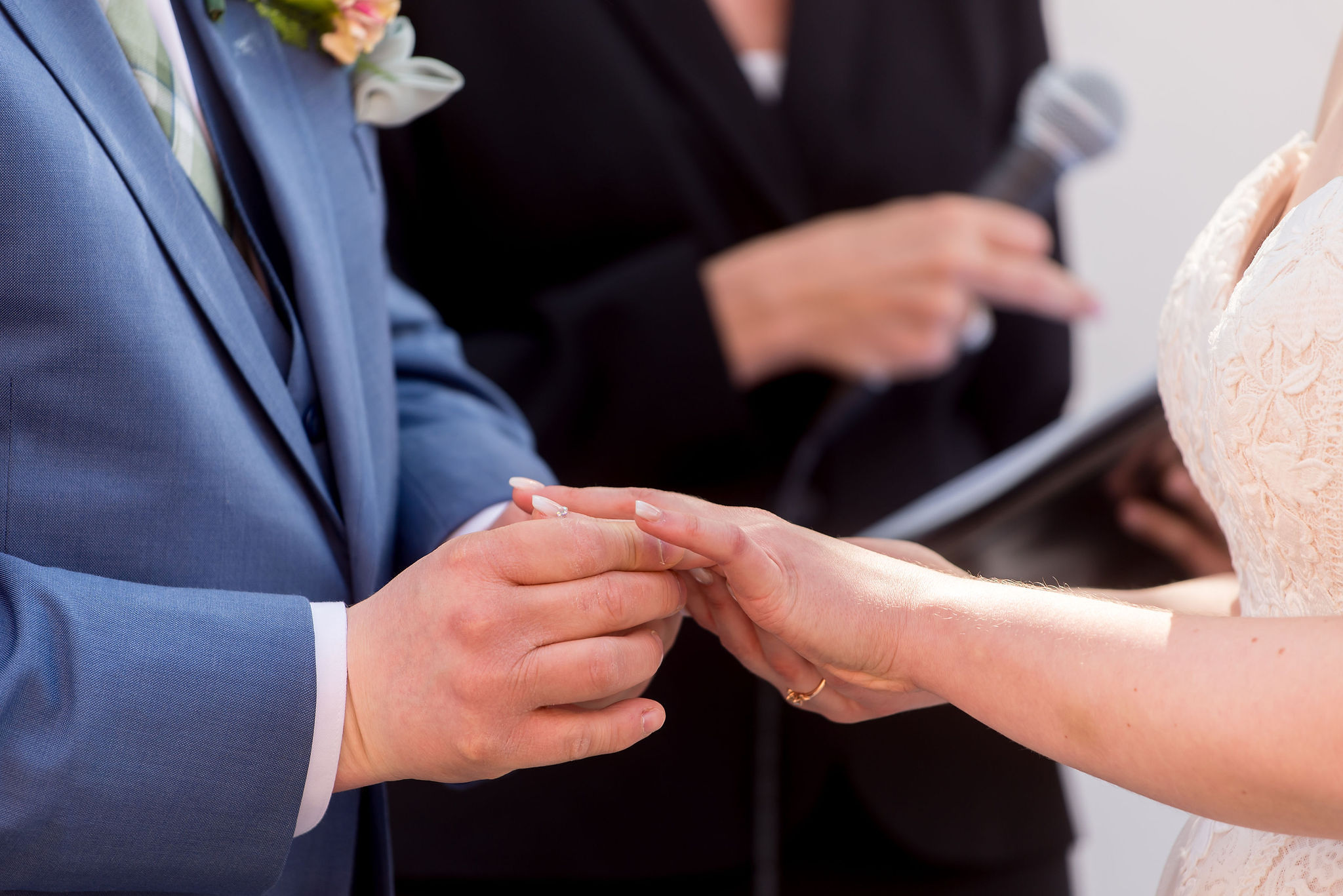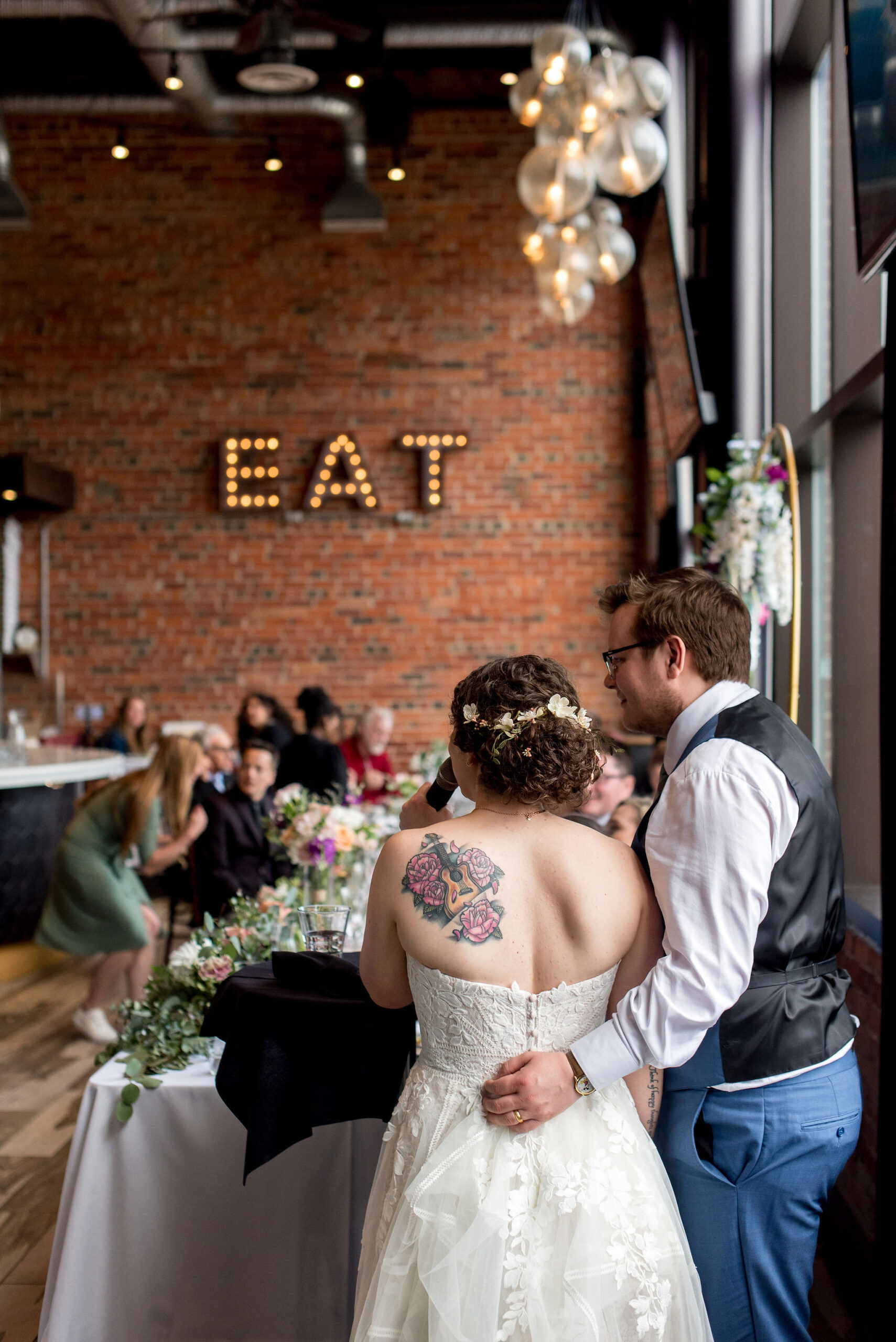 Confetti Directory Members Featured In This Shoot
Canada's most extensive wedding vendor directory, we feature vendors for weddings of every style, size and budget.
Janelle Dudzic Photography
Wedding Photography
Meet the Creative Team
Is your business featured in this post? Click here to get started.