A totally unique experience, a wedding day that's unforgettable, that's absolutely you. That's what so many brides think and dream about when they're planning their wedding. Details no one else has thought of or seen, that's addictive. Cassandra and Brett went all out for the Calgary wedding, choosing the Grande Theatre, a unique and versatile Calgary wedding venue for their big day and had photographs taken by Calgary wedding photographer Erin Shepley Photography. The beauty of this black box space is that the couple could create an ambiance and design from scratch, with no restrictions in terms of design and decor. Embracing a fun, chic colour palette of jewel tones and prints, this gorgeous couple created an environment that was fun and full of energy!
Cassandra's Calgary wedding gown is divine - a ballgown skirt paired with a tailed, wrap top, complete with a collar, this gown is high style with an haute couture vibe, a dress that we haven't seen a Calgary bride wear before. Hear more from the photographer and meet the entire Creative Team after the jump!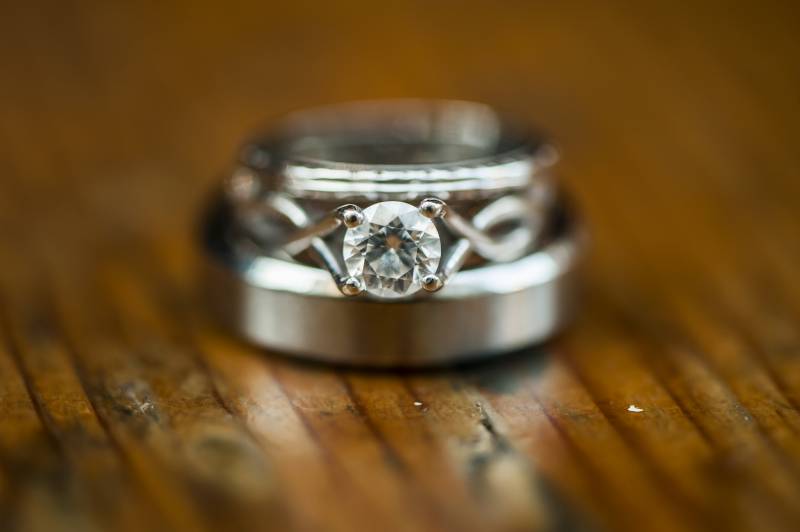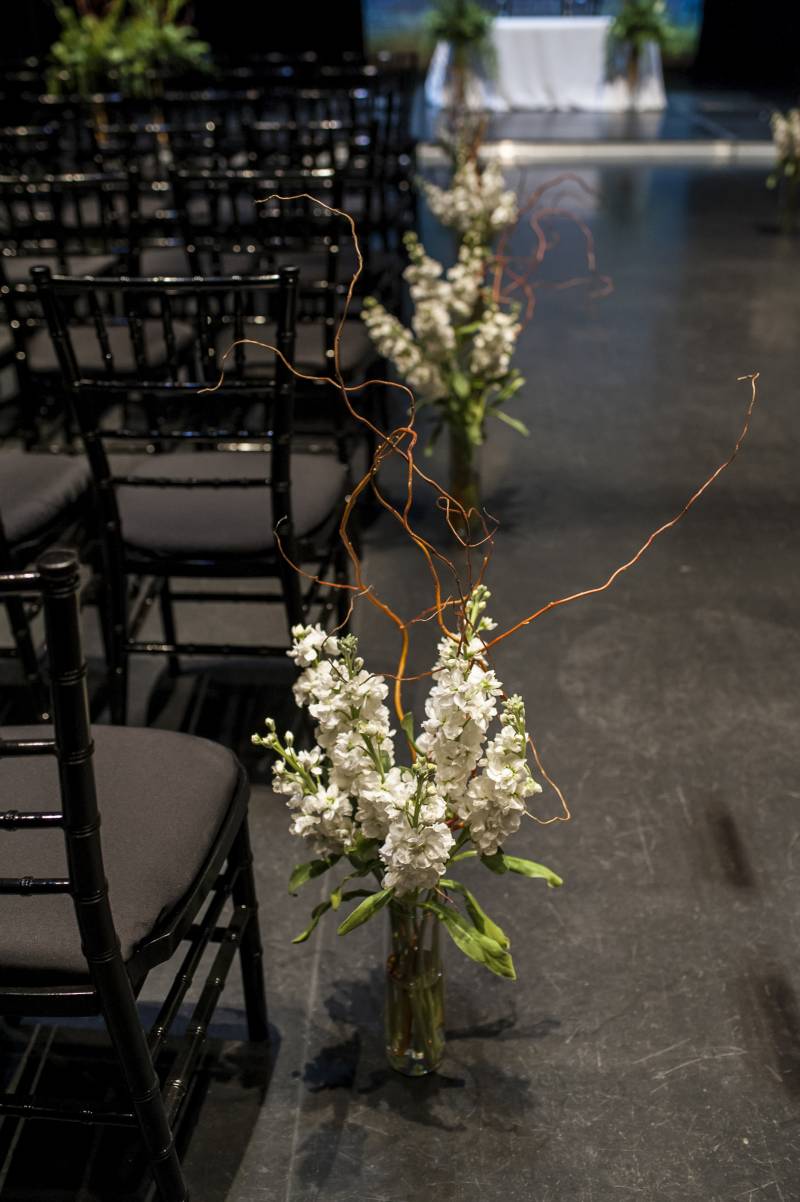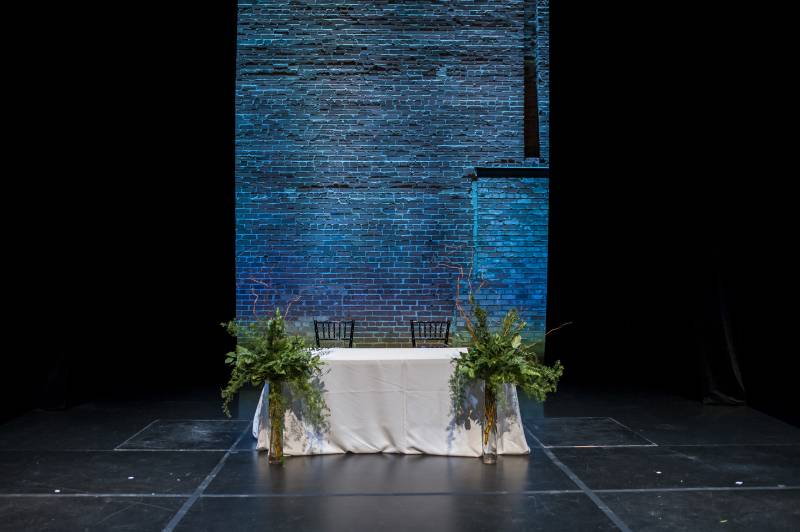 From the photographer:
Cassandra & Brett had a gorgeous industrial chic inspired wedding at the Grand Theatre in downtown Calgary! With touches of vintage throughout their day as well, this relaxed couple had their dream wedding on a perfect summer day. From the moment I arrived at the venue where the bride and groom were both getting ready in separate spaces, the feel from everyone was a laid back but super excited vibe. The main theatre was transformed into a beautiful ceremony space where Cassandra & Brett exchanged vows. After heading to Stephen Avenue downtown for formal photos with the bridal party, we came back to the venue to find the most incredible reception room setup. Our jaws hit the floor as we viewed the gorgeous space where the bride and groom would enjoy dinner and dancing with their family and friends. A couple favourite moments of the day included the bride and groom stopping at Local 8th Avenue pub to have a drink during their photo session and also during the reception when the bride's Mom was given a special birthday dessert with a candle and all the wedding guests sang her Happy Birthday!