Sultry and romantic, today's inspiration shoot from Victoria wedding photographer SV Photograph takes place at the historic Empress Hotel, one of the most beautiful wedding venues on the West Coast of Canada. Two extra sexy brides come together for an elegant ceremony and a boudoir photo session post ceremony. While one bride is styled in a classic wedding gown and Old Hollywood style hair and makeup, the second bride is styled in a sleek tuxedo, creating a beautiful silhouette. Hear more from the photographer and meet the entire Creative Team after the jump!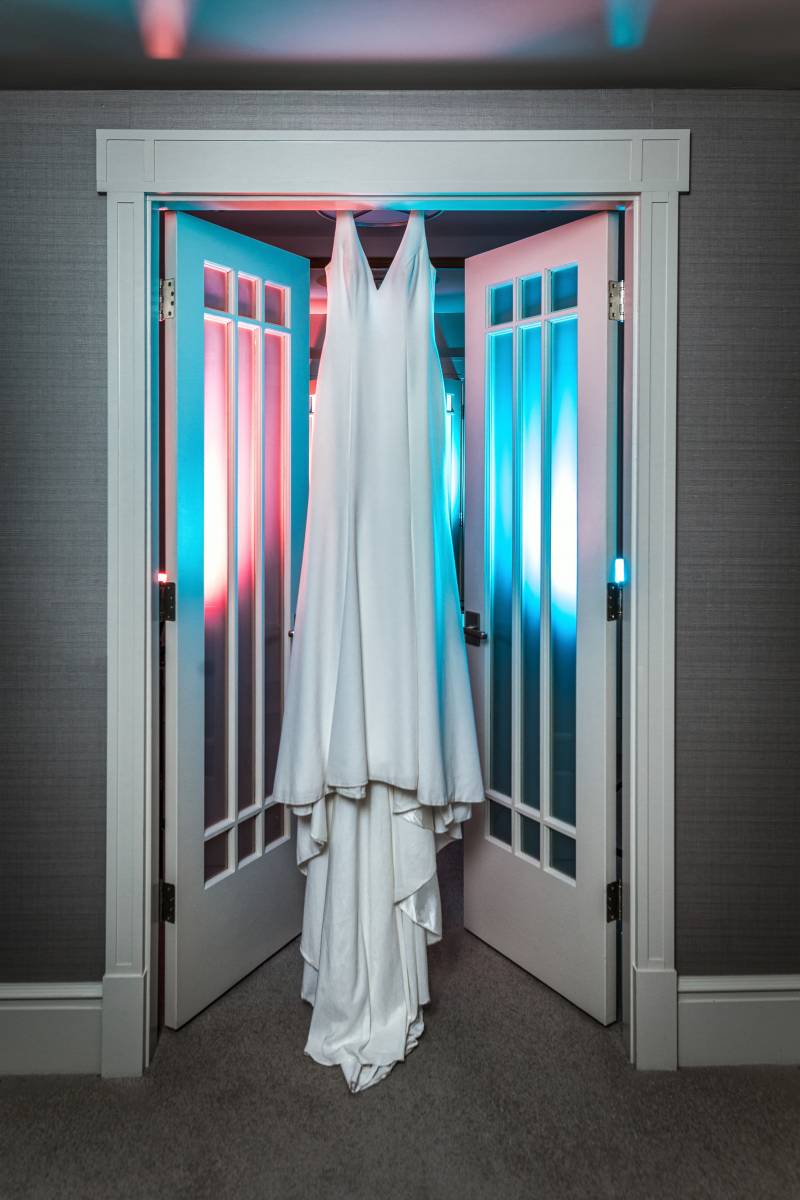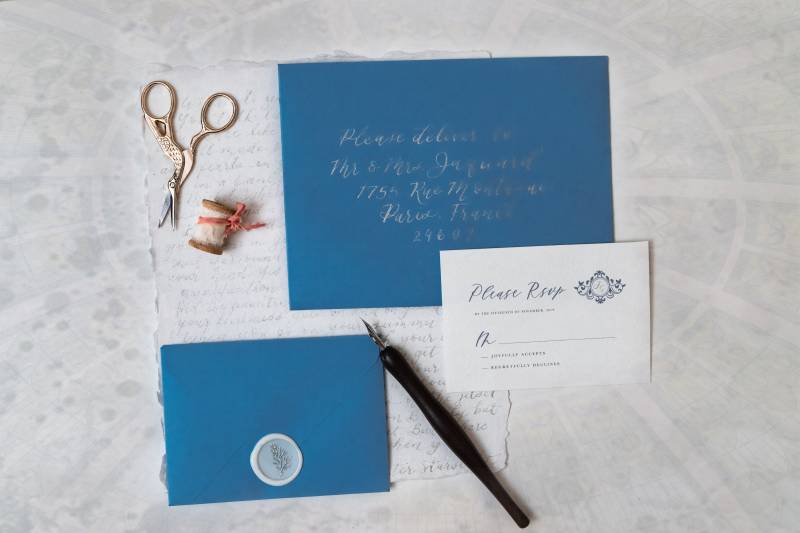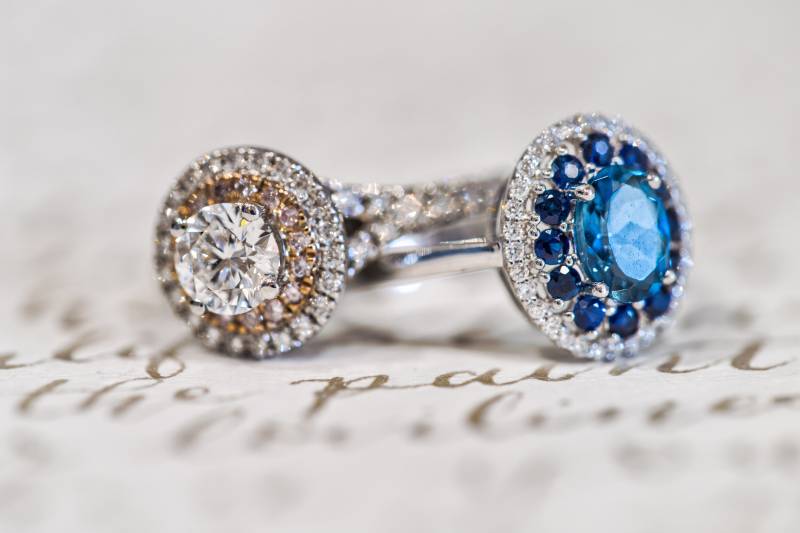 From the Creative Team:
This shoot was inspired by our own heritage (we are from France and we wanted a Parisian look) and by the Palm Court's stained-glass skylight dome of the world-famous Fairmont Empress in Victoria, BC. As soon as our eyes catch this magnificent room with those blush pink column and this dark blue pink dome, some images came in our head with a beautiful bride on an elegant fitting white dress and her wife in a navy blue suit.

Once we met our real couple we knew we had to sprinkle in some sexy elements too. This couple was recently married and we choose them to have real emotions and moments throughout the day.

We fall in love with the Allure wedding dress from Shades of White! It was absolutely like we imagine, no lace, simple and elegant lines who show the feminine curves of our bride.

For the suit of our other bride, it was another story and we realize the option in Victoria for the untraditional bride is very limited! No jumpsuit, no woman suit, only dresses. We were forced to go to a regular clothes shop. The navy blue elegant suit works perfectly with the wedding dress.

The sophisticated stationery made with love by petite paperie is a nod to France.

The bridal boudoir was made on the very luxurious Royal Suite. Trish Monkhouse and Danielle Bennett were in charge of the make-up and hairstyle.

The Decor was imagined to highlight the beauty of the Palm Court. Decorate Victoria arranged a Luxury drapes curtain design to create a very unique and European look that reveal the character of the pillar.

Cherry blossom branch on giants white vases reminds pink of the dome and the room.

Jewelry comes from "Stone's" the finest luxurious boutique at the Empress. The sapphire wearing by Jana reminds the navy blue of Stephanie's suit.